10 Ways To Use Roasted Garlic
 A few weeks ago I wrote this How To Make Perfect Roasted Garlic  and figured it would be fun to share 10 Ways to Use Roasted Garlic just in case you were wondering how to add more of those little golden globes of delish to your life.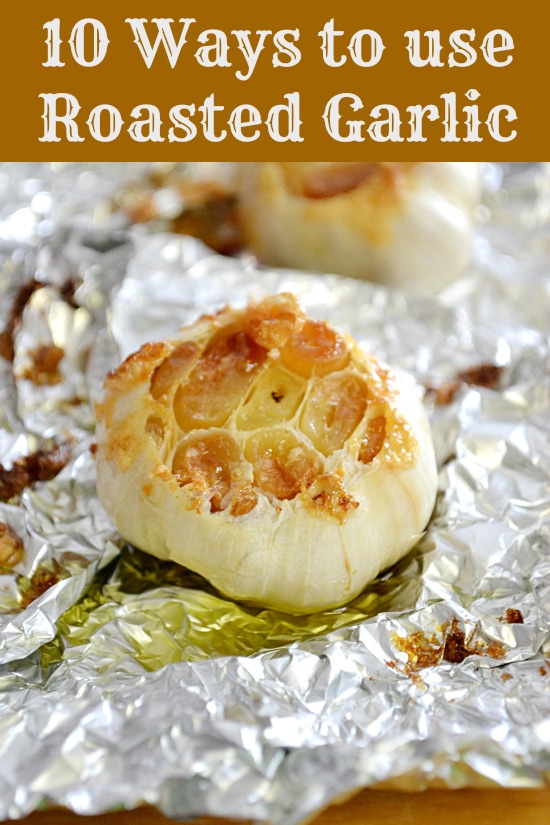 I was making roasted garlic mashed potatoes and decided to take photos of the process. I'm so glad I did. It is turning out to be one of my most popular posts.
I wish I would have taken pictures of the mashed potatoes but by then I was starving to death and all I wanted to do was sit down and eat my meal of pulled pork sandwiches made with a sweet and spicy pork rub and roasted garlic mashed potatoes. I also made my favorite sweet cole slaw recipe. Whatis a pulled pork sandwich without homemade coleslaw? An incomplete meal that's what it is.
What can you do with the roasted garlic once you've made it?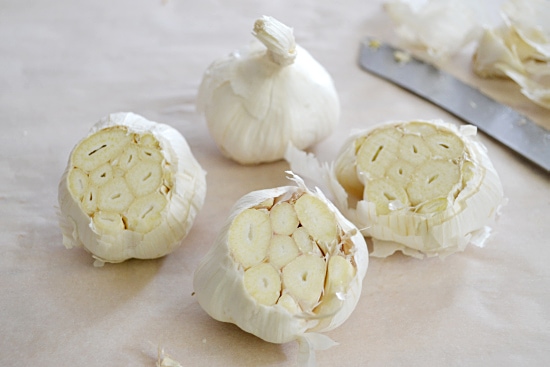 Here are my favorite 10 Ways To Use Roasted Garlic
Make roasted garlic mashed potatoes.

Mix it into a bowl of fresh green beans.

Rub it over corn on the cob.

Mix it into butter.

Make Garlic Bread.

Rub it on a grilled cheese sandwich before cooking.

Add it to Homemade Chicken Noodle Soup
Spread it on a piece of homemade Garlic and Rosemary Bread
Spread it on top of homemade Grilled Pizza Dough before you add your sauce and toppings

My all time favorite way to eat roasted garlic. Pop a piece in your mouth and enjoy a little piece of heaven.
Leave me a comment and tell me some ways you like to use roasted garlic.