Easy Homemade Fettuccine Alfredo Sauce
A Skinny Alfredo Sauce & Easy Alfredo Sauce recipe
This Easy Homemade Fettuccine Alfredo Sauce recipe is my most popular recipe of all time. Compared to other alfredo sauce recipes it is a skinny Alfredo sauce made without cream or cream cheese but you would never know it after you taste it.  Yes, you can make delicious Alfredo sauce with milk instead of cream!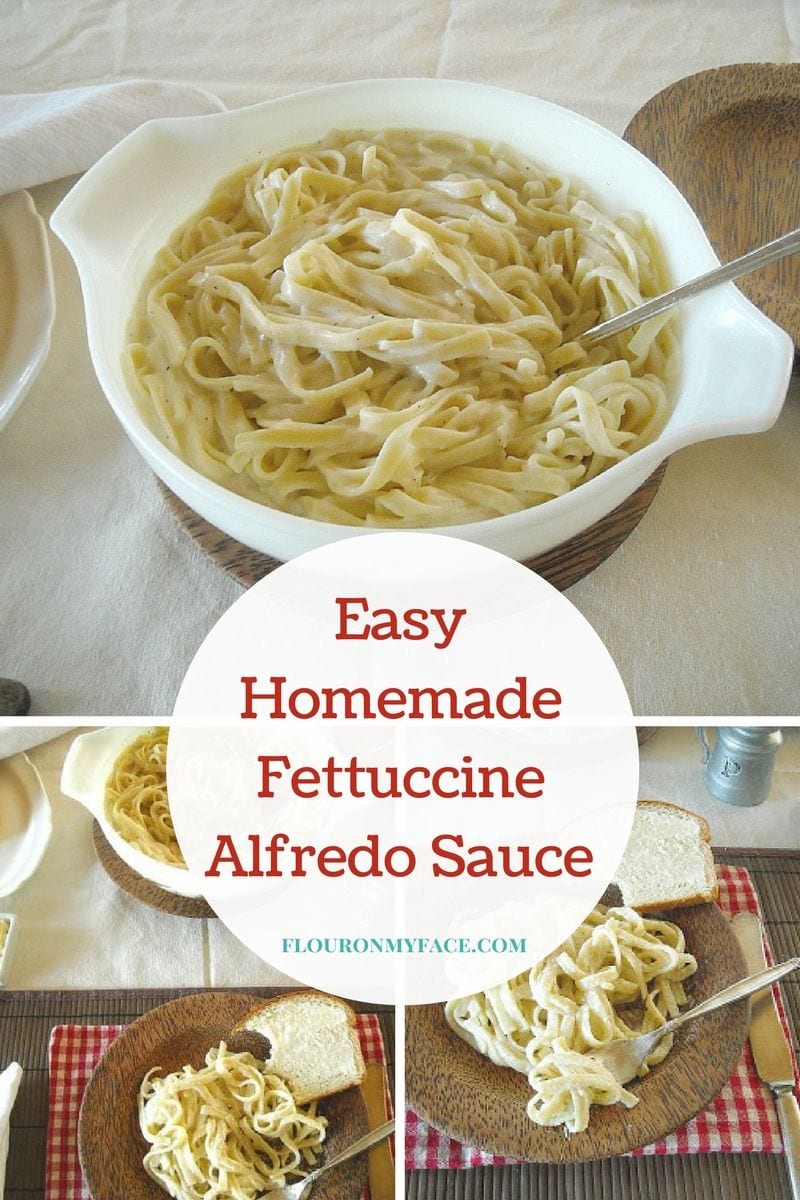 This Easy Homemade Fettuccini Alfredo Sauce is made with milk. It is the best Alfredo sauce recipe ever made without cream cheese or cream. You could call it a skinny alfredo sauce but once you taste it you will never buy jarred Alfredo sauce again!
Sign up for the Flour On My Face newsletter so you never miss a recipe!
 How to make homemade Alfredo sauce
When I was a child my mother would make a white sauce to pour over vegetables.
She would make creamed spinach, creamed corn or pour the white sauce over Brussels sprouts.  I loved this homemade white sauce as a child and it's probably the reason I ate vegetables like spinach and Brussel sprouts as I was growing up. It is my most favorite family recipe.
One day a few years ago (ha like 12 years ago but who's counting?) I was in the mood for some Fettuccine Alfredo but didn't have any jarred Alfredo sauce on hand and decided to make my own using the white sauce my mother made as a base.
At the time, I had no idea how an alfredo sauce was made.  Years later when I looked it up I saw most of the recipes have cream cheese added and half and half or cream.  To be honest, I prefer the way mine turns out much better. You could look at this recipe as a lower calorie alternative, but you would never know it by tasting it. And by making it yourself you can season it to your own liking.
 Easy Alfredo sauce with milk and Parmesan cheese
This Easy Homemade Fettuccine Alfredo Sauce makes enough Alfredo sauce to cover 1 pound of fettuccine noodles. You can half it with no problem if you need to prepare a smaller amount.
You can also half it and omit the Parmesan cheese and use it as a cream sauce for over vegetables if you're not in the mood for fettuccine Alfredo.
Homemade  Fettuccine Alfredo sauce recipe without cream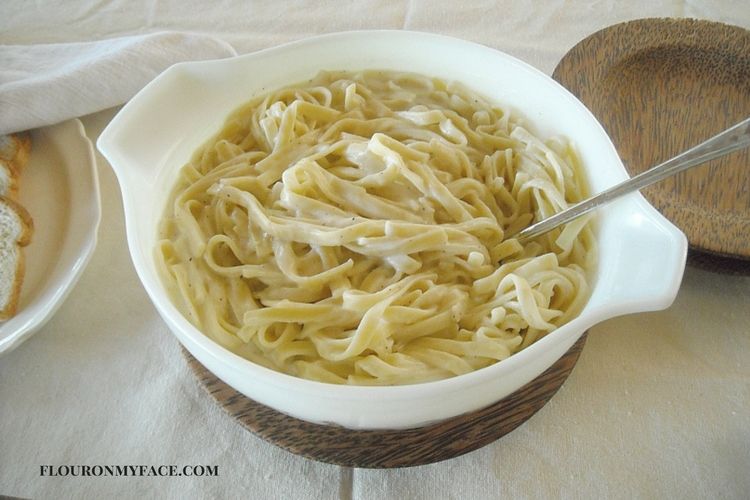 How to make Easy Homemade Fettuccine Alfredo Sauce

Ingredients
1 lb box of fettuccine noodles, cooked
4 tbs butter or margarine
3 tbs flour
1 tsp salt
½ tsp pepper
2 cups milk
½ to ¾ a cup of grated Parmesan cheese or a parmesan cheese blend
You can use the powdered Parmesan cheese or fresh Parmesan cheese. I've used both. Adjust the amounts used if using fresh. Fresh is a bit stronger.
Start with ½ cup of Parmesan cheese and taste before adding more.
Directions
Cook the pasta as directed on the box in salted water.
Start boiling the water about 10 minutes before you start making your sauce.
You want to have the pasta ready at about the same time your sauce will be finished.
To make the Alfredo sauce:
Add the butter, salt and pepper to a heavy, medium sized pot. Heat  over a medium heat.
You don't want to use too small of a pot because you will be whisking the sauce as it cooks and thickens. If the pot is too small the sauce could splash and drip over the side of the pot making a big mess.
Once the butter has melted add the flour and whisk until smooth, removing all lumps from the flour.
Slowly pour the milk in and whisk until smooth again. Turn the heat up a bit to about medium high.
Add ½ cup of grated Parmesan cheese, whisk until combined. Taste to see if the flavor of Parmesan is strong enough for you. If not, add the remaining Parmesan cheese.
Today I actually used a Romano & Parmesan cheese blend for my Alfredo sauce. Continue whisking until the sauce has thickened, 5 to 8 minutes. The sauce will thicken even further as it cools. If it thickens too much before you can add it to your pasta thin it with a little pasta water or milk.
Drain your pasta and put into a large bowl. Pour the Alfredo sauce over the pasta and mix until the pasta is evenly coated.
Serve immediately with a crusty french bread or a slice of homemade white bread.
Print the skinny and Easy Homemade Fettuccine Alfredo Sauce recipe below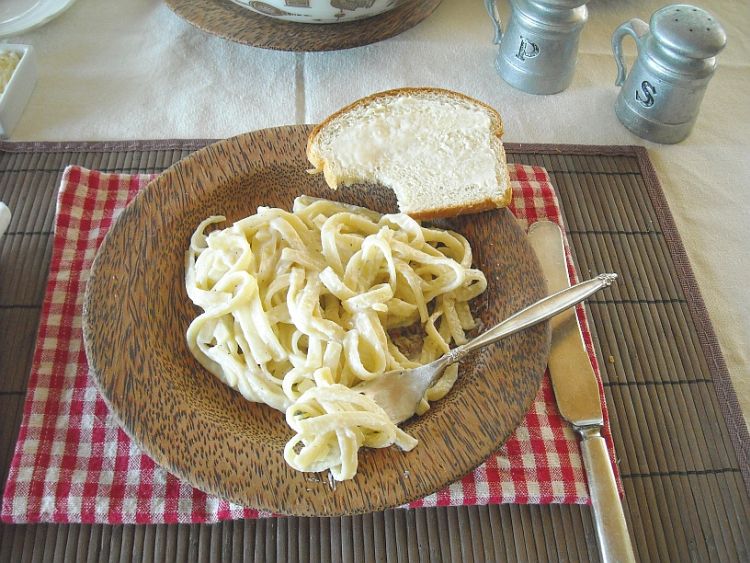 This sauce is very versatile. You can make a cheese sauce by substituting the parmesan cheese with cheddar cheese.
If you like a little spice to your fettuccine Alfredo sprinkle ½ teaspoon of red pepper flakes in the sauce when you remove it from the heat.
You can also add some broccoli and cooked chicken if you like for another spin on Fettuccine Alfredo.
Print the Easy Homemade Fettuccine Alfredo Sauce recipe below
Print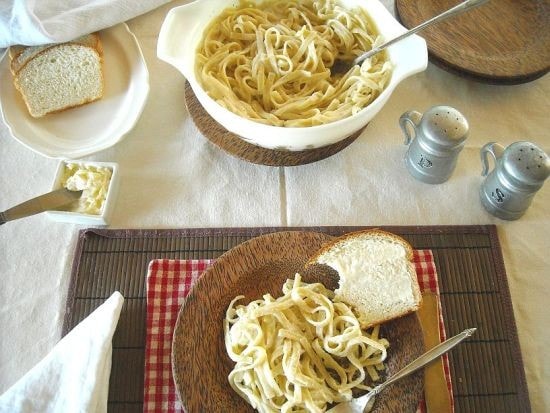 Easy Homemade Fettuccine Alfredo Sauce
Author:

Prep Time:

4 mins

Cook Time:

20 mins

Total Time:

24 minutes

Yield:

6 servings

Category:

Homemade Alfredo Sauce

Method:

Stove Top

Cuisine:

Italian
---
Description
This Easy Homemade Fettuccine Alfredo Sauce is made without cream cheese or heavy whipping cream. This homemade Alfredo sauce is made with milk and flour. You won't believe how good it is until you make the recipe yourself!
---
Ingredients
1 lb box of fettuccini noodles, cooked
4 tbs butter or stick margarine
3 tbs flour
1 tsp salt
½ tsp pepper
2 cups milk
½ to ¾ a cup of grated Parmesan cheese
or a parmesan cheese blend
---
Instructions
Cook pasta while making Alfredo sauce, rinse well and set aside.
To make the Alfredo Sauce
Melt the butter over medium high heat in a heavy bottomed medium sized saucepan.
Add salt, pepper and flour to the pan. Whisk until smooth and the rue turns a pale brown.
Slowly pour milk and whisk until combined.
Add 1/2 cup of Parmesan cheese, continue to whisk until cheese melts into the mixture and becomes smooth.
Dip a spoon in a taste. Adjust seasoning and cheese if needed. If the Parmesan flavoring is too weak add 1/4 to 1/2 more to the pot and continue to whisk.
Continue to cook over medium heat, whisking until the sauce becomes thick.
Once thickened remove from the heat. Pour over pasta and mix well.
Serve immediately.
Sauce will thicken as it cools.
If the sauce thickens too much thin with a small amount of milk.
Alternately you can reserve some of the pasta water to thin the Alfredo sauce if needed.
---
You don't even have to cook the pasta first. Just dump the ingredients into the crock pot and a couple of hours later you have the cheesiest and easiest Mac and Cheese you ever tasted. If you love Bob Evans Macaroni and Cheese you are going to love this recipe!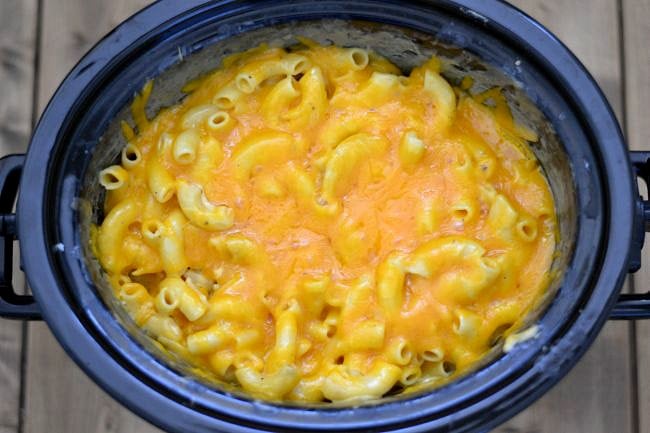 Taco Tuesday just wouldn't be as spicy without this Easy Homemade Pico de Gallo recipe.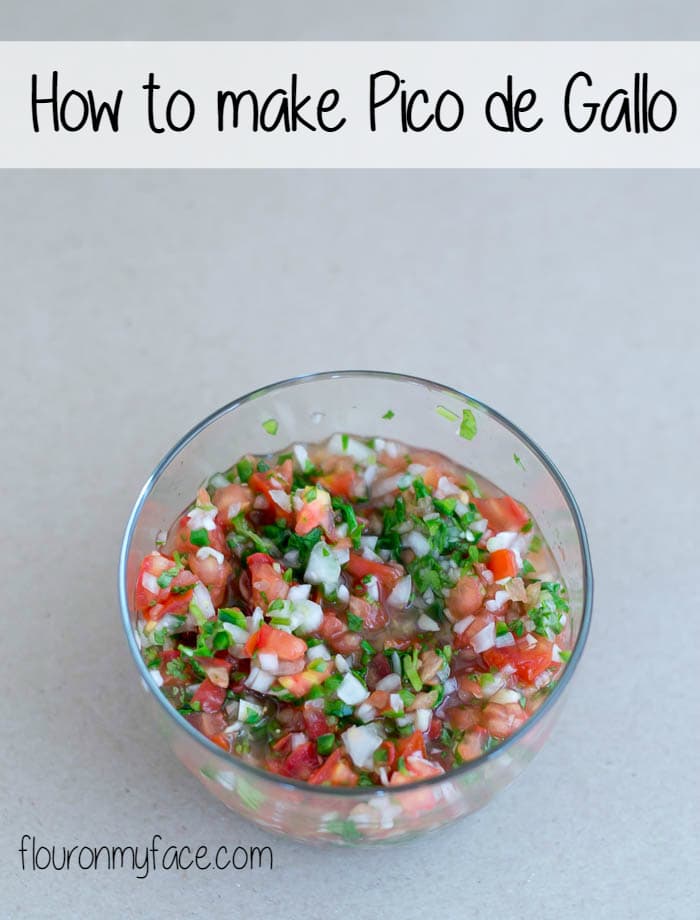 If you love Crock Pot recipes be sure to check out my crock pot recipe page where you'll find 160+ Crock Pot recipes I've shared for Crock Pot Friday!