25 Rainbow Party Food Ideas
There is nothing more endearing than a kids face when it lights up at their birthday party. We've hosted a couple of rainbow theme birthday parties over the years and those rainbow parties had the kids and adults faces lighting up when they saw all the fun and colorful rainbow party food. Here are 25 Rainbow Party Food Ideas to help you throw your own Rainbow Party.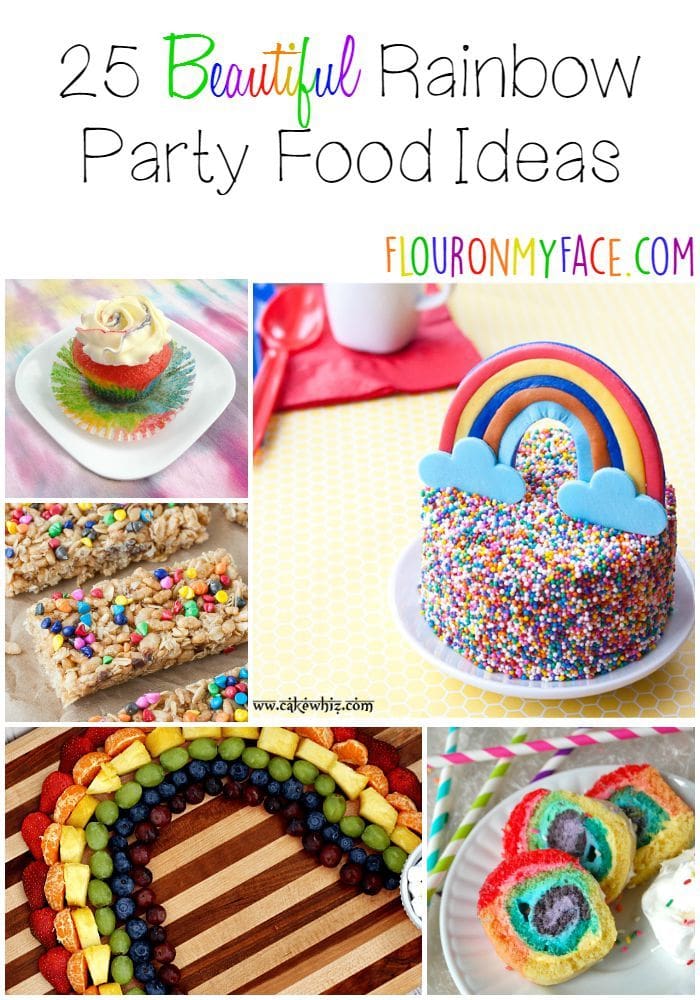 Last year we threw one of my granddaughter a rainbow party for her 8th birthday. The theme was Lisa Frank and we all know Lisa Frank is the ultimate rainbow Queen. I made these Rainbow Cake Pops for her party. They were really easy to make and it was very easy to decorate them with a rainbow theme.
Rainbow Food Treats:
Rainbow Cupcakes
Rainbow Cake Roll
Chewy No Bake Rainbow Chip Granola Bars
Fruit Rainbow with Lemon Cheesecake Dip
Rainbow Jello Poke Cake
Rainbow & Sprinkle Cake
Lisa Frank Rainbow Party Cake Pops
Rainbow Surprise Cake
Rainbow Painted Sugar Cookies
Sweet & Salty Rainbow Popcorn
Rainbow Lemon Meringue Pie
Rainbow Sugar Cookie Pops
Crisy Rainbow Sugar Cookies
Rainbow Bark
Mini Rainbow Cloud Cupcakes
Fruit Loops Chocolate Cookies
Rainbow Jell-o Bars
Tie Dye S'mores Marshmallows
Homemade Rainbow Sherbet
Not all rainbow food has to be a rainbow dessert recipe. Check out the rainbow food below that will even impress the adults. And remember you don't have to be throwing a rainbow party to enjoy some of this colorful rainbow food.
Rainbow Food Regular Eats:
Farmer's Market Potato Salad
Vegan Cucumber Noodles Summer Rolls
Raw Rainbow Tacos
Fruity Cauliflower Rice
Rainbow Salad with Grilled Chicken
Rainbow Salmon Skewers
Lisa Frank Rainbow Cake Pops