Rainbow Jello Poke Cake
 Tired of seeing all those boring tie-dyed rainbow cakes? Take a rainbow cake to the next level and make a Rainbow Jello Poke Cake.
A few weeks ago when I participated in the #SundaySupper Retro Recipe Party I brought to you a Strawberry Jello Poke Cake.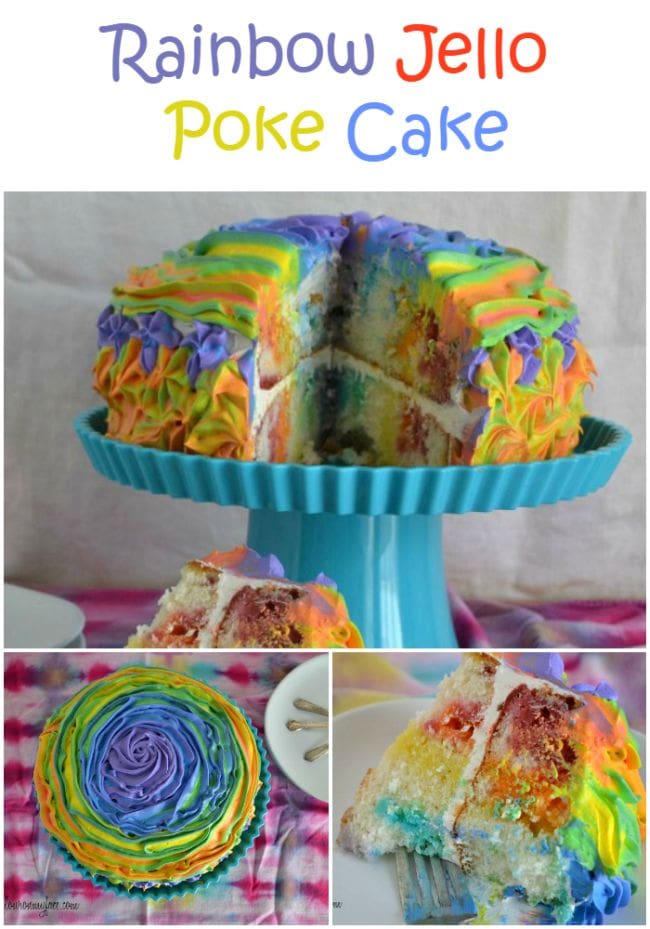 After I made that Strawberry Jello Poke Cake my imagination ran wild with the possibilities. You could literally customize a Jello Poke cake for just about any occasion, holiday or party theme by using different flavored jello to make a poke cake.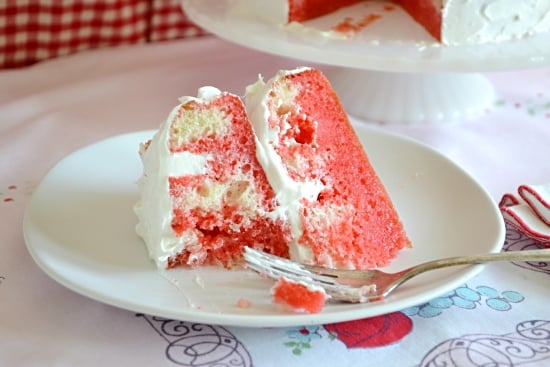 Jello Poke Cake Ideas for any occasion or Party Theme
Valentines Day: Strawberry or Cherry Jello Poke Cake
St Patricks Day: Green Lime Jello Poke Cake
Easter Jello Poke Cake: a Lemon, Lime or Pink/Watermelon Jello Poke Cake
Mother's Day: Strawberry Jello Poke Cake
Fourth of July: Red, White and Blue Jello Poke Cake
Thanksgiving: and Orange Jello Poke Cake
Christmas: a Red & Green Jello Poke Cake
That is just a few ideas right off the top of my head. Birthday Party Poke cakes could be customized for any birthday party theme. They are so pretty and make such a beautiful presentation with the jello colors running through a white cake base.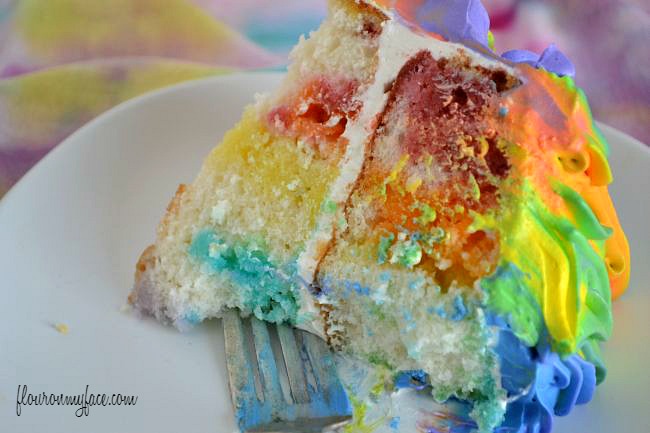 Rainbow themed cakes and cupcakes are also beautiful.
A few years ago I made Rainbow Cupcakes for one of my granddaughters rainbow themed birthday party. They were a big hit. Everyone loved them.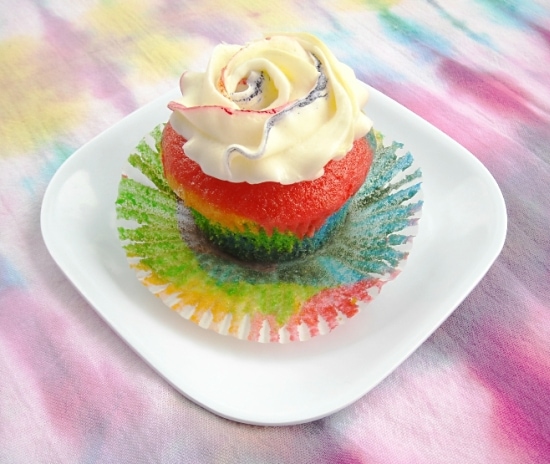 I'm not going to go into the How To Make a Jello Poke Cake directions this time because I pretty much covered that already in the #SundaySupper post.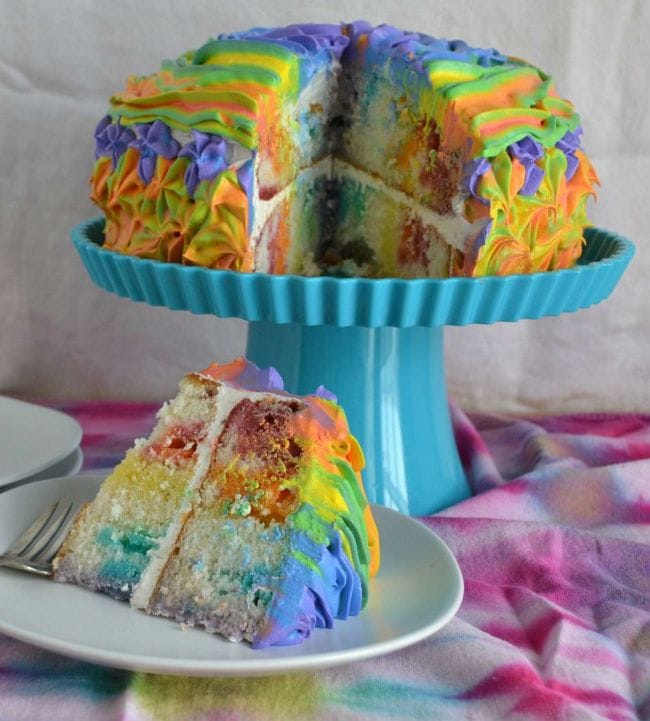 For my Rainbow Poke Cake,  I also made a rainbow frosting. It didn't turn out the exact way I envisioned it, but I still think it turned out gorgeous. What do you think?
 Here is a close up picture of the Rainbow frosting so you can see how the rainbow colors blend together nicely on the cake.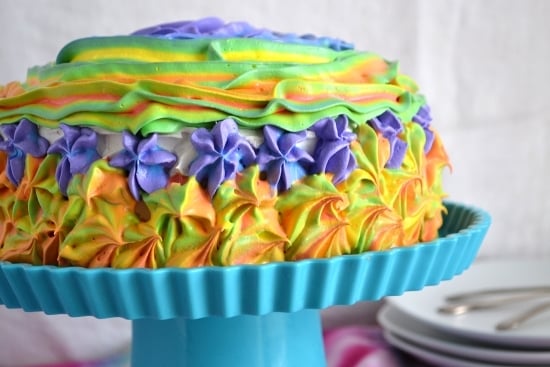 I used my newest favorite frosting on this cake also. The new Cool Whip Vanilla Frosting is so good. If you have not tried it yet walk no run to the store and grab a few containers. They keep in the freezer forever. If you would like to make a rainbow frosting you can find the directions here in my 4th of July Cupcake recipe post.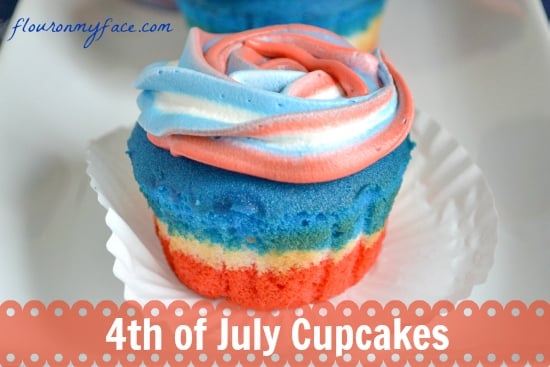 Disclosure: This is not a compensated post or advertisement for the Cool Whip Frosting.
I seriously am in the love with that stuff and once you try it you will be too!