25 Bento Box Lunch Ideas
Can you believe it is almost time for school to start? The summer has flown by. Back to school is the time for planning. These 25 Bento Box Lunch Ideas are guaranteed to make back to school lunches easy.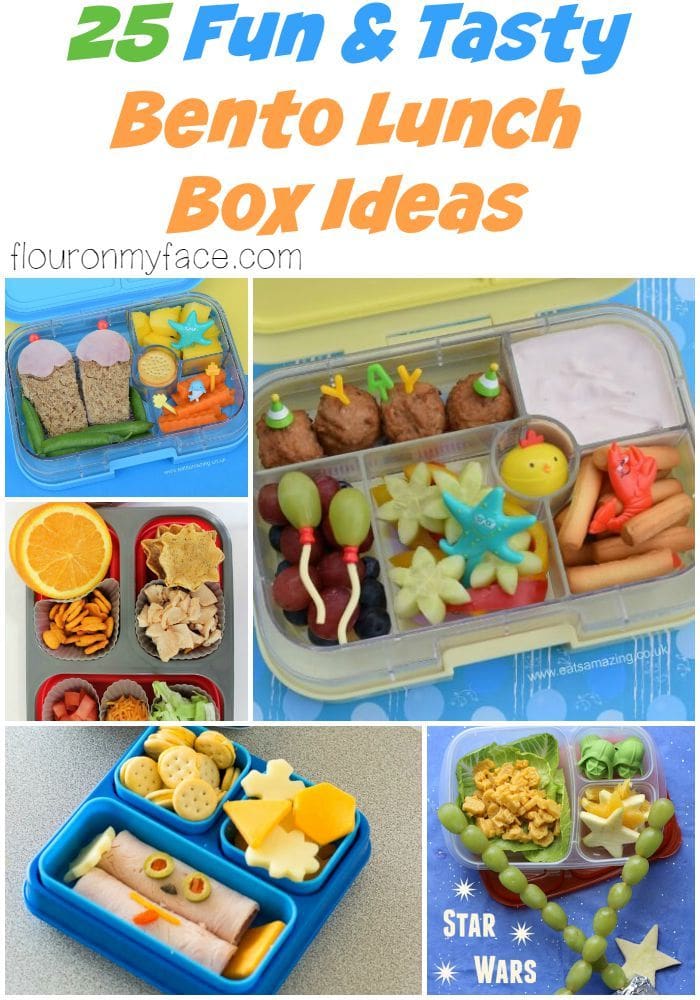 Bento Box Lunches make lunch fun and easy to prepare for those picky eaters. My daughter was the worst eater and would actually go all day at school without eating because she didn't like the school lunches.
Then I found Bento Boxes and I no longer had to worry if my daughter was eating her lunch. We picked out her favorite lunch items and packed her bento box with foods I knew she would eat.
Her favorites are berries and cheese. The separate compartments of the bento box protected the delicate berries like raspberries that are her favorite. It also kept her food from touching. If the bread from a sandwich touched the fruit she wouldn't eat it.
25 Bento Box Lunch Ideas for Back to School
1. Bento Box Lunch with Horizon
2. Beach Themed Bento
3. Star Wars Themed Bento Box
4. Chicken Taco Bento
5. Last Day Of School Bento Box
6. Taco Bento Lunch
7. Cucumber Sandwiches Bento
8. Kid Friendly Sushi
9. Tackle Box Bento
10. Beach Picnic Bento
11. LEGO Bento Box Ideas
12. Nautical Life Preserver Sandwiches
13. Healthy Bento Lunch Ideas
14. Chicken Salad Sandwich
15. Chicken Pesto Zucchini Noodles Box
16. Chicken Meatball Bento
17. Picnic Sliders Bento
18. Sailor Moon Bento Box
19. Hearts and Stars Bento
20. Honey Soy Sauce Chicken Bento
21. Hello Kitty Bento Lunch Box
22. I Love Mama Bento
23. Christmas Themed Bento Lunch Box
24. Monsters University Bento Box
25. Mickey Bento Lunch
Have Bento Box Lunches made your life easier? What are some of your child's favorite foods to pack into a Bento Box?
Disclosure-Affiliate links ahead. If you make a purchase from a link below I will earn a small commission at no extra cost to you! Thank you for supporting this website.
Packing a proper Bento Box lunch requires some cute and fun bento boxes and bento lunch box accessories for the kids.
I scoured Amazon for some fun bento boxes and accessories that are sure to please the kids. Grownups love bento boxes also so I've included a few bento box lunch container options for the adults also.
12 Bento Boxes for Back to School
10 Bento Lunch Box Accessories to put a smile of all kids faces at lunch time.
Everyday Bento: 50 Cute and Yummy Lunches to Go Book
24 pack round and rectangle Silicone Baking Cups / Cupcake Liners 
CUTEZCUTE Animals Food Picks and Forks
Crusty's All-Stars Sandwich Cutters
Crusty's Dinosaur Sandwich Cutter
CuteZCute Bento Food Pick, 8-Piece, Honey Bee Flowers