Best Bento Boxes On Amazon
Back to school lunches are on everyone's mind this time of the year. It's hard to believe summer is over. School started here last week. Picky eaters in the house mean figuring out how to pack a school lunch that will actually get eaten. Bento Boxes to the rescue! The Bento Box has to be the best invention ever!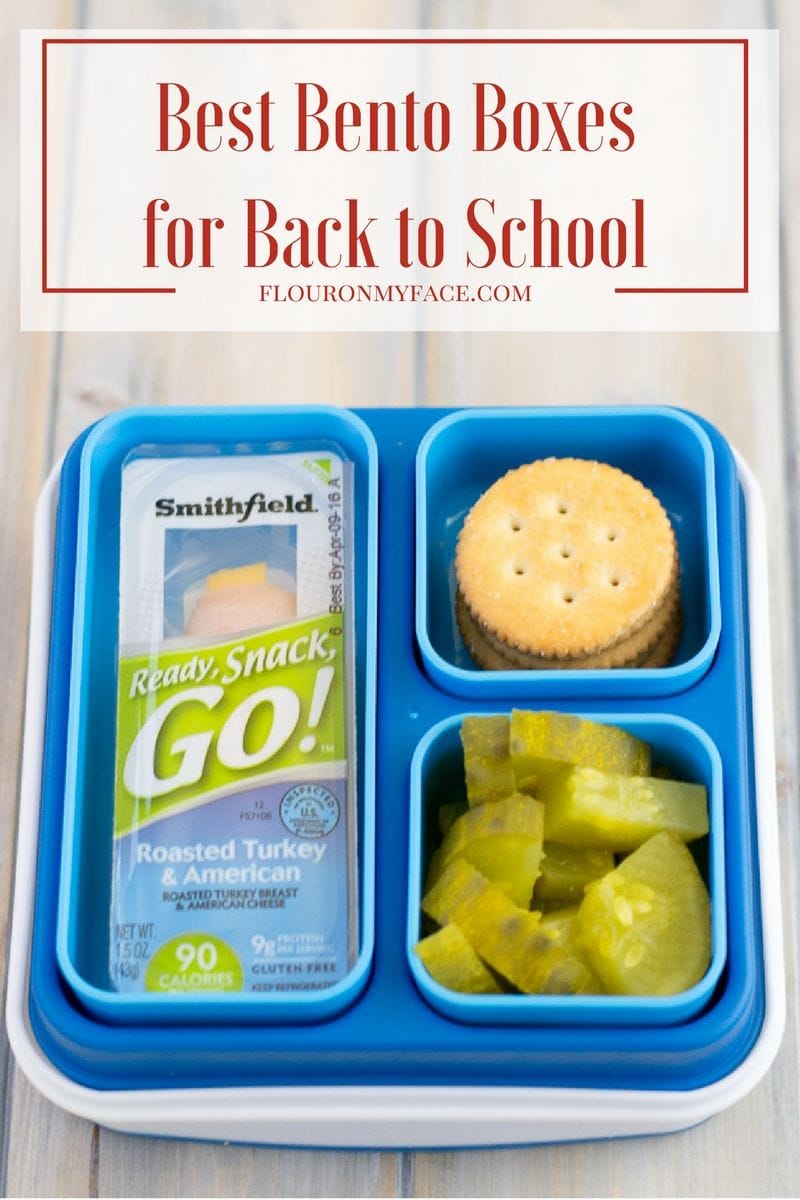 That's exactly why I rounded up some of the Best Bento Boxes I could find on Amazon. There are so many different options when it comes to packing your child's school lunch box.
Disclosure: Affiliate links below.
Is your kid a picky eater?
One of the biggest hassles I ever had with my youngest daughter was her school lunch. She hated school lunches and would only eat two meals they served for lunch. Hot dogs and chicken nuggets. The rest of the time she took a packed lunch.
Bento Boxes make packing lunch so much easier. My other two kids took a standard lunch box with everything packed in a plastic bag. Lunch boxes have come a long way. I wish bento boxes would have been around for them.
If you need help planning those bento box lunches grab a copy of The Just Bento Cookbook: Everyday Lunches To Go.  The Just Bento Cookbook contains twenty-five attractive bento menus and more than 150 recipes.
How to get picky eaters to eat their school lunch
Does your kid hate it when their food touches? School lunch packed in a bento box is fun. It also keeps each serving of food separate. No touching of the sandwich and other items. Another issue my daughter had.
If her fruit serving touched her sandwich she wouldn't eat the sandwich. Yes my kid is picky like that. She also wouldn't eat her sandwich if it got warm so a bento box with a built in cooling gel pack saved the day!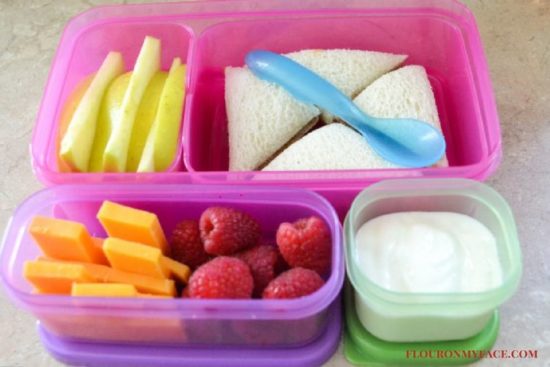 15 Bento Boxes for Back to School
Single Rubbermaid Lunch Blox Kits
3 Sandwich Kits from Rubbermaid Lunch Blox (more than one kid in the family? Best deal!)
Bento Lunch Box Food Storage Containers with colorful lids: Makes packing lunch boxes for multiply family member easy when you color code for each person. 
Freshware 15 pack, black 3 compartment Bento Lunch Boxes AMAZON #1 Best Seller great for meal planning also
Pakkon Round Bento Lunch Box Containers With Clear Lid also great for meal planning & freezer meals
Sturdy Iwotou Lunch Bento Box Microwave and Dishwasher Safe Lunch Box with 5+1 Separated Containers
CoolBites Premium Bento Lunch Box with built in cooling gel pack and two trays.
LockandLock Square Bento Lunch Box Set with Insulated Bag + 3 Tritan Containers
YUMBOX Leakproof Bento Lunch Box Container (Parisian Pink)
Kids Food & Snack Storage - UNBREAKABLE, Eco-Friendly, BPA Free Plastic
10 Bento Lunch Box Accessories to put a smile on your kids face at lunch time.
Non toxic Bentology - Reusable Ice Pack for Lunch Boxes (3 Pack)
Everyday Bento: 50 Cute and Yummy Lunches to Go Book
24 pack round and rectangle Silicone Baking Cups / Cupcake Liners 
CUTEZCUTE Animals Food Picks and Forks
Crusty's All-Stars Sandwich Cutters
Crusty's Dinosaur Sandwich Cutter
CuteZCute Bento Food Pick, 8-Piece, Honey Bee Flowers