12 Days of Christmas Cookies Invitation
The best part of every Christmas is the Christmas Cookies. Welcome to the 12 Days of Christmas Cookies invitation.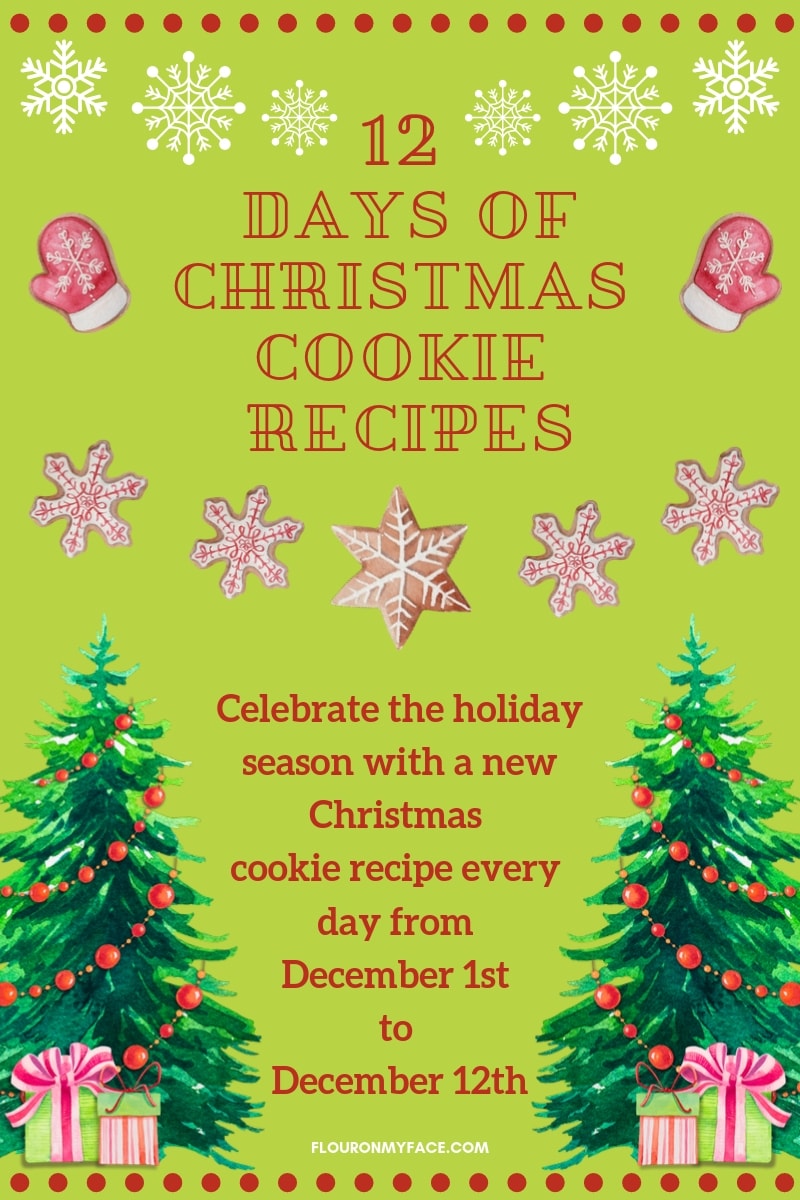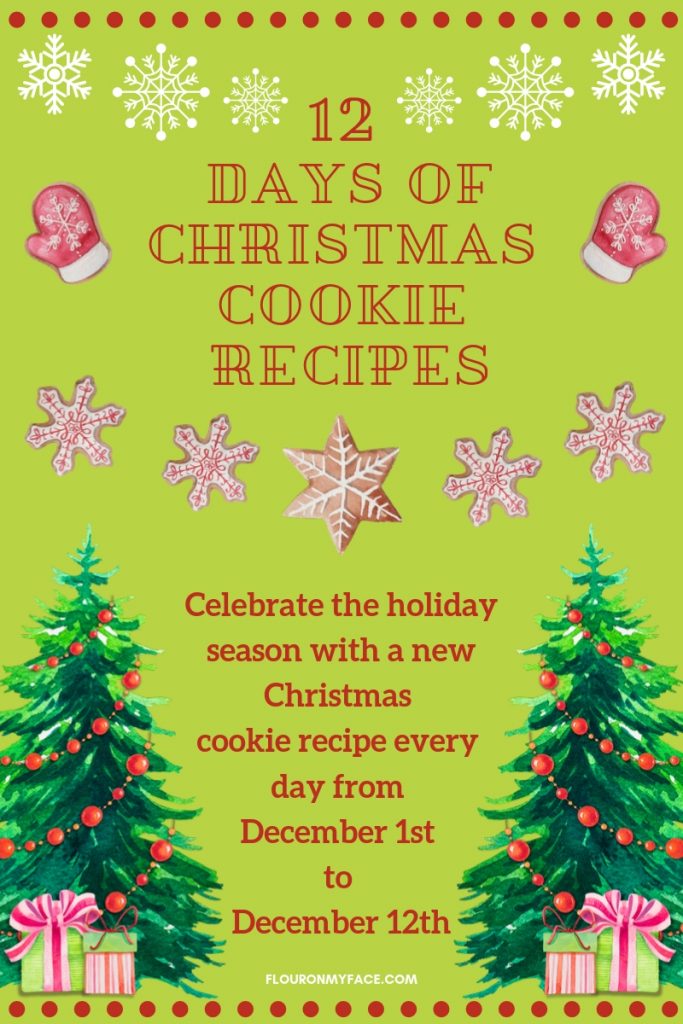 Read the details below to find out how you can score all the Christmas cookie recipes to make your holiday extra special this year.
There will be an amazing giveaway you do not want to miss!
You're invited to the 2019 12 Days of Christmas Cookies holiday celebration!
Christmas Cookie Recipes Galore!
I love baking homemade Christmas cookies and most years you will find me hosting a Christmas Cookie Exchange for friends and family.
The 12 Days of Christmas Cookies celebration is going to make your Christmas cookie baking so much fun this year.
You'll be able to pick and choose from some of the best Christmas cookie recipes shared by some amazing food bloggers. 4-6 Food bloggers sharing a Christmas cookie recipe every day!
Each day beginning on December 1st I will share a new blog post with the recipes from each blogger. So each day you get my update it will have all links to all of the bloggers Christmas cookie recipes for that day.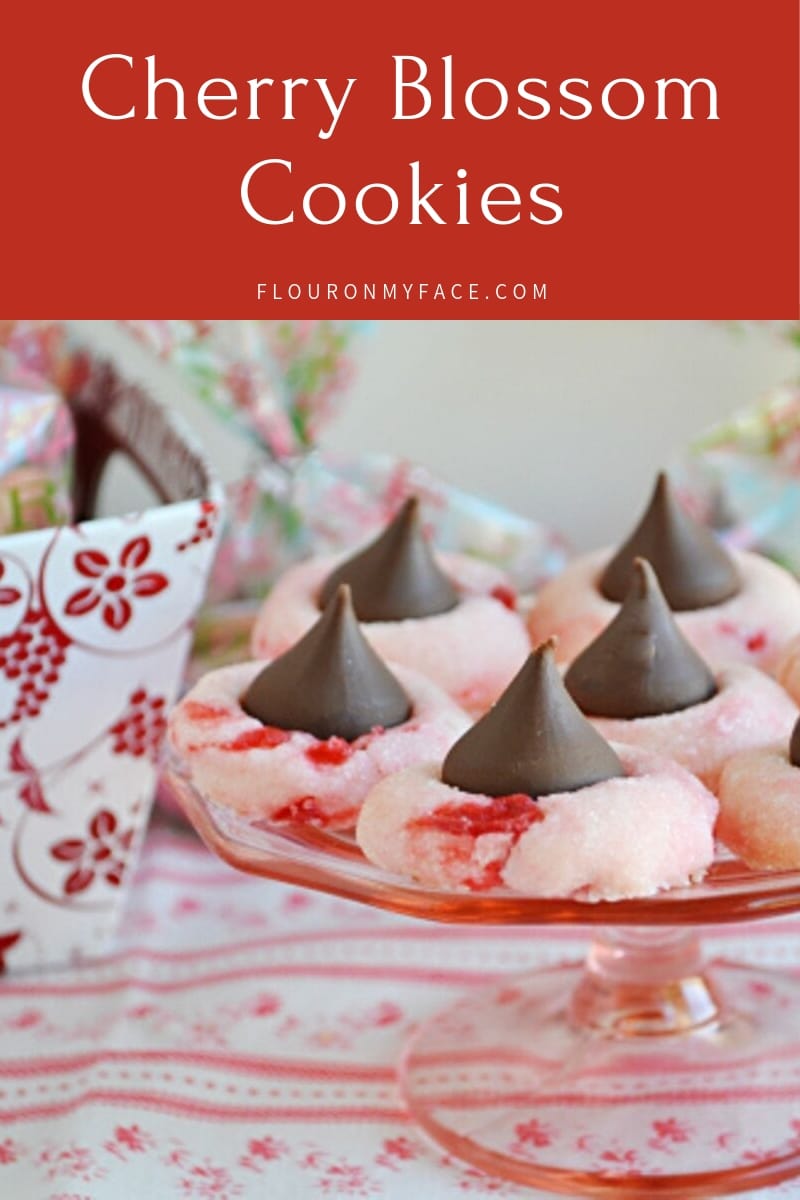 Christmas Giveaway
You don't want to miss out on the chance to win an amazing prize that is going to help you with all your holiday baking. It is an amazing prize but for now I have to keep it a secret!
The prize will be announced on December 1st when the first day of Christmas cookie recipes are shared. If you love to make cookies you are going to want to have a chance to enter the giveaway.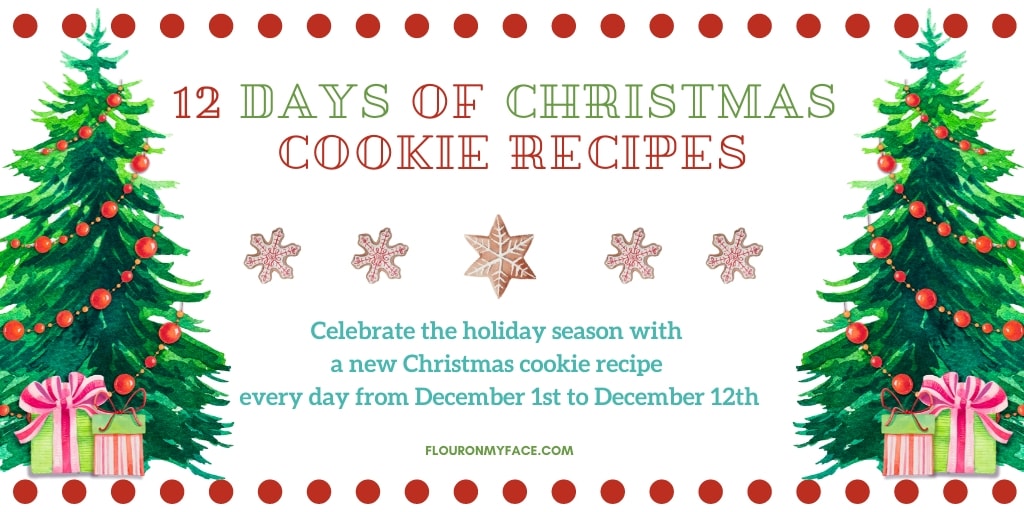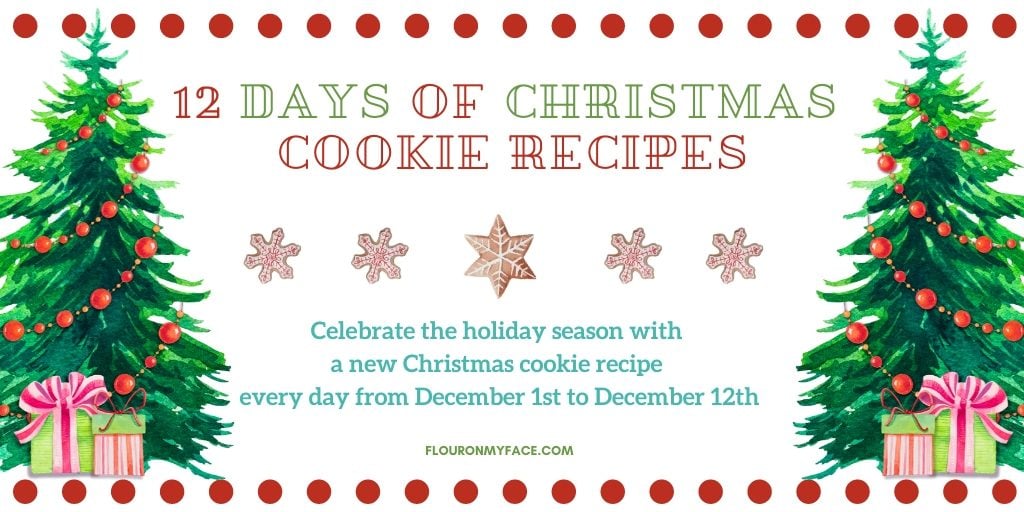 How to join the 12 Days of cookies celebration
Current newsletter subscribers do nothing you will receive the recipes in your normal newsletter.
New subscribers will need to subscribe to the Flour On My Face newsletter below.
Join the newsletter so you don't forget!
12 Days of Christmas Cookies Facebook Group
If you like to hang out on Facebook come over and join the new 12 Days of Christmas Cookies Facebook group where you can have all your cookie baking questions answered.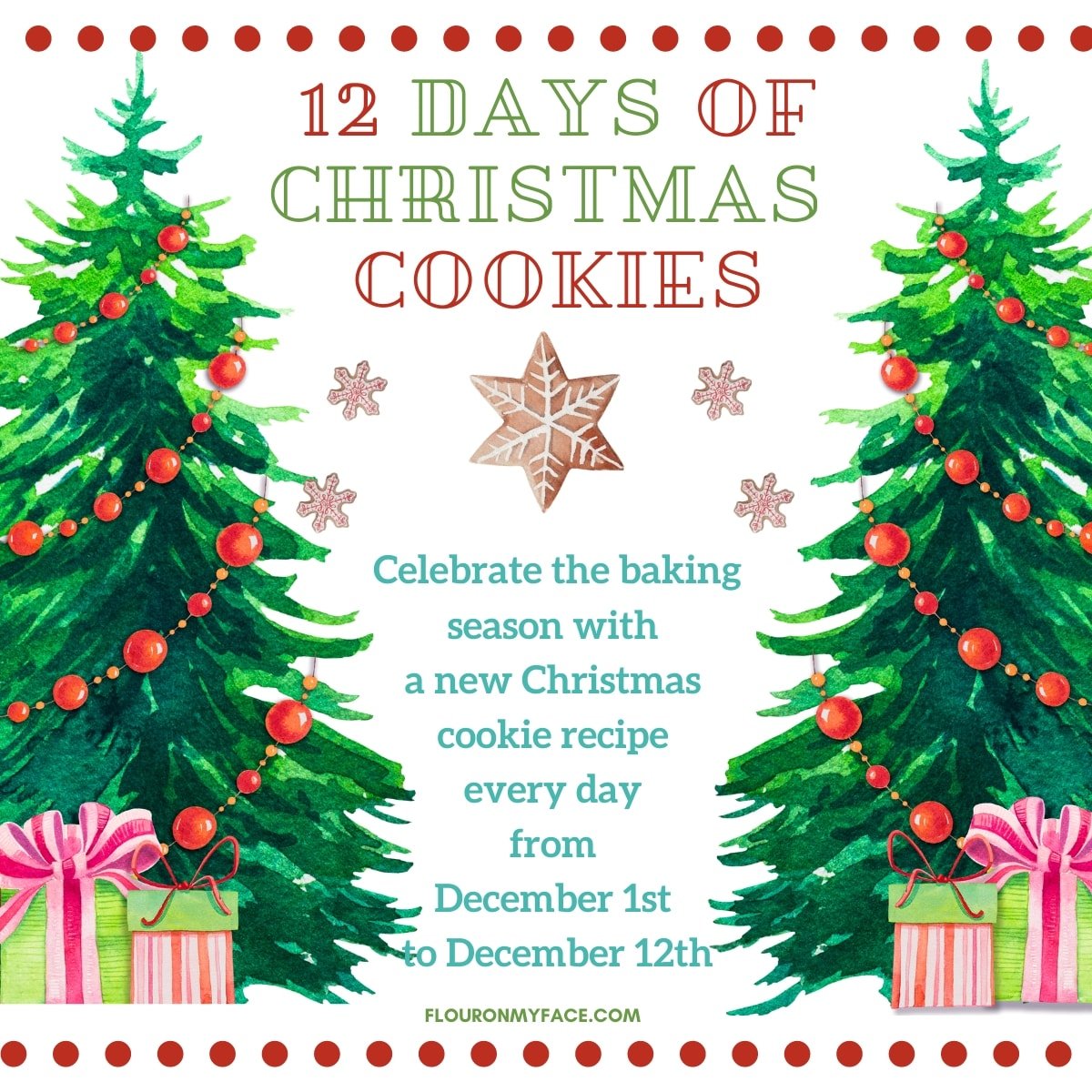 Meet the bloggers of the 12 Days of Christmas cookies celebration.
If you are looking for a specific Christmas cookie recipe ask in the group and we will see if we can find it for you!
Have a question about baking Christmas cookies? Ask the group someone is bound to know the answer.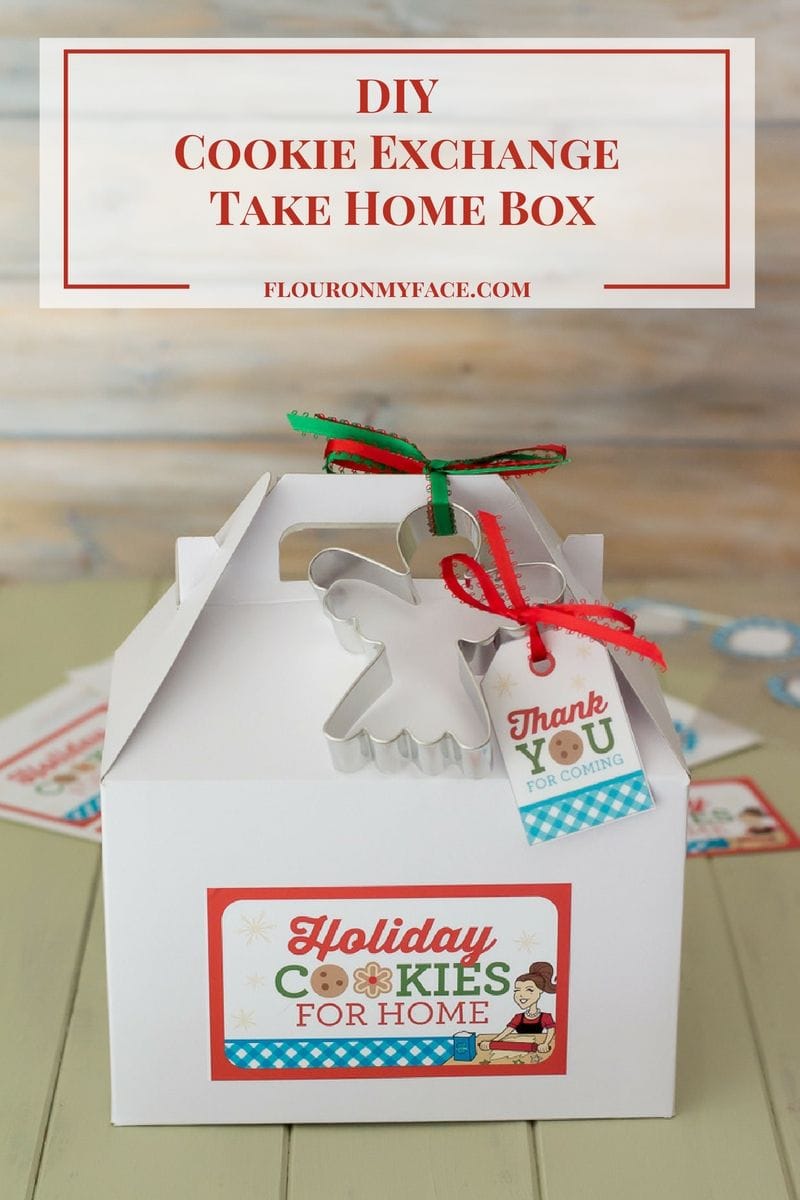 Exclusive freebie for the readers of Flour On My Face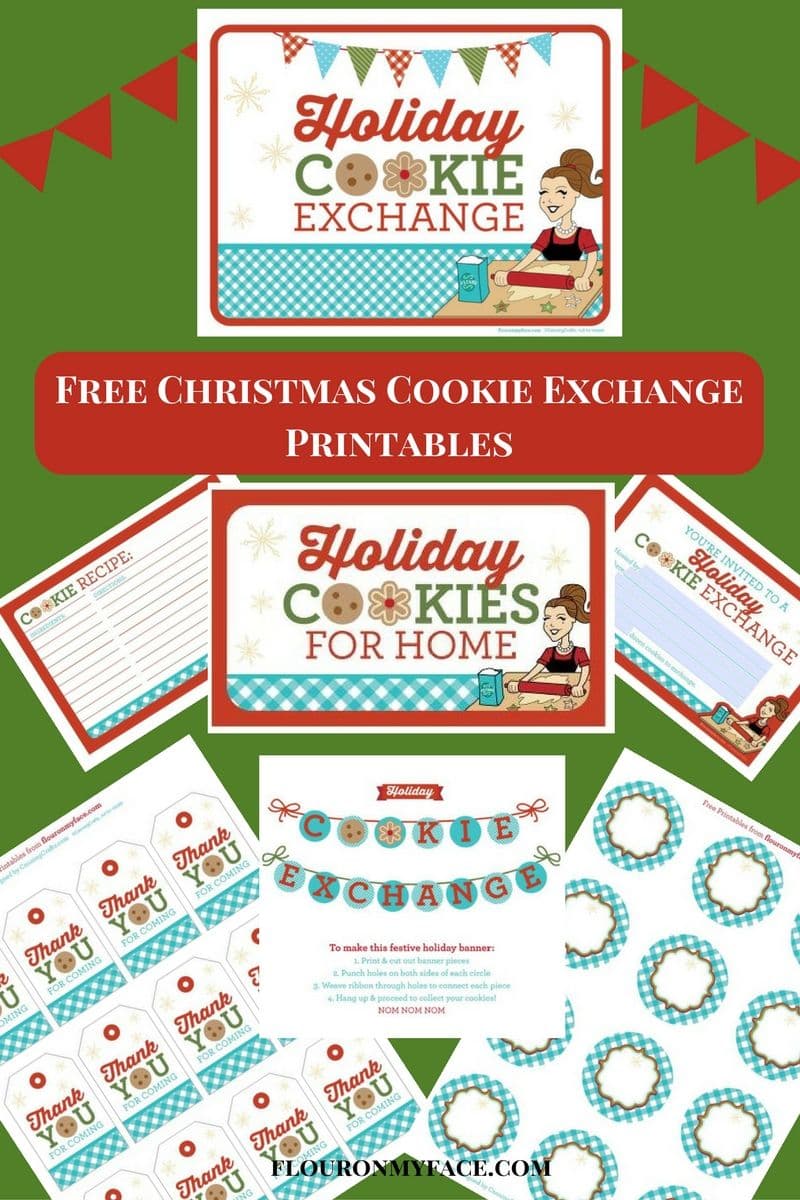 Grab the Free Christmas Cookie Exchange Printables pack designed for Flour On My Face readers.
Basic Christmas Cookie Baking Supplies
Make sure you have the basic baking supplies on hand before you start your holiday baking.