Crock Pot Chicken Teriyaki
This weeks crock pot recipe is easy Crock Pot Teriyaki Chicken served over white rice. This is another easy 3 ingredient crock pot recipe. The white rice is optional especially if you are watching your carbs. This Crock Pot Chicken Teriyaki tastes delicious on its own without the white rice.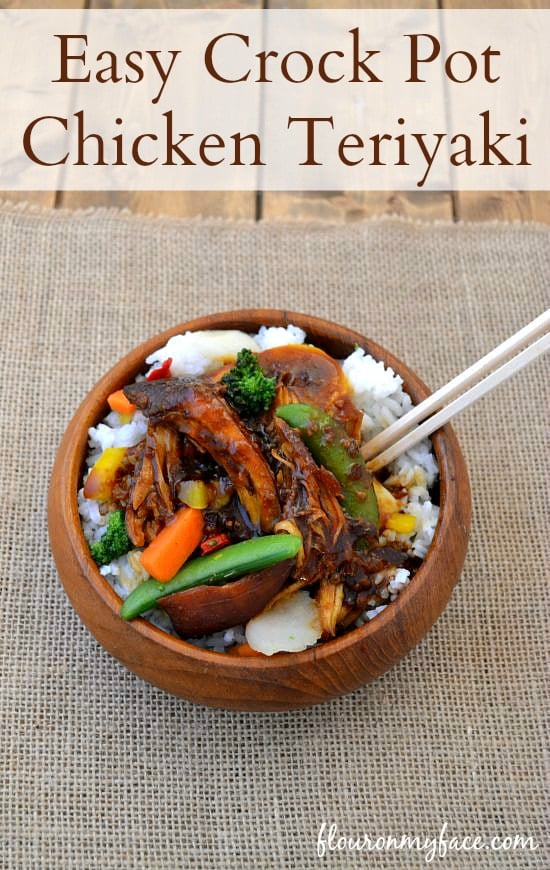 Are you seeing a pattern with my crock pot recipes. I seem to favor easy chicken crock pot recipes. I do love making recipes with boneless chicken breasts. I love chicken way more than I like beef or pork.  Expect to see many chicken crock pot recipes in the coming weeks.
The easiest crock pot recipes always have few ingredients and turn out delicious. When you start with a bottle of good teriyaki sauce like Veri Veri Soy Vay Teriyaki marinade  you only need it and some nice chicken breasts to make this chicken teriyaki recipe in (affiliate link) a 6 quart crock pot.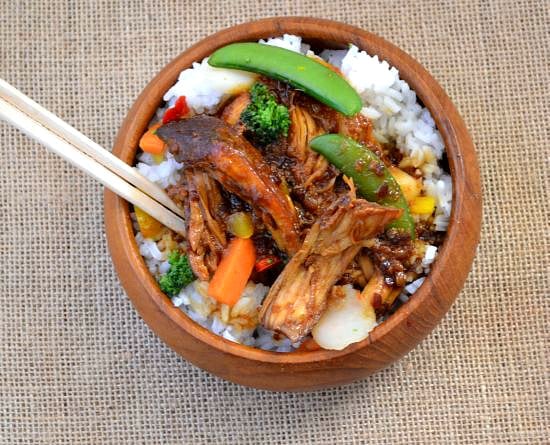 Add some oriental vegetables and a bowl of white rice and you have a fine meal. 
Crock Pot Chicken Teriyaki
Recipe type:
Chicken Crock Pot Recipe
Ingredients
4 boneless, skinless chicken breasts
1 21 ounce bottle Veri Veri Soy Vay Teriyaki Sauce
1 12 ounce bag frozen oriental vegetable mix
2 teaspoons cornstarch
3 teaspoons water
2-3 cups cooked white rice
Directions
Put the chicken breasts in the bottom of a 6 quart crock pot.
Pour the bottle of teriyaki sauce over the chicken. Flip chicken breasts over to cover with teriyaki sauce.
Cook on low for 6-8 hours or high 4-5 hours.
Once the chicken is done place the vegetables in a microwavable bowl and thaw in the microwave then drain well.
Mix the cornstarch and water then add to the crock pot and stir.
Pull the cooked chicken apart with a fork. Stir the vegetables into the chicken.
Continue to cook until the vegetables are heated through.
Serve over white rice.
Still need more Crock Pot Recipes like this Crock Pot Chicken Teriyaki? Head over to my crock pot recipes page for more than 100 Crock Pot recipes.