Tropical Turmeric Smoothie Recipe
I love starting the day with a healthy smoothie. I'm not much of a breakfast person so I decided to make up some smoothie freezer packs so I would have some frozen smoothie packs ready to go in the mornings. This Tropical Turmeric Smoothie Recipe is just one of the pre prepared smoothies I stocked my freezer with this past week.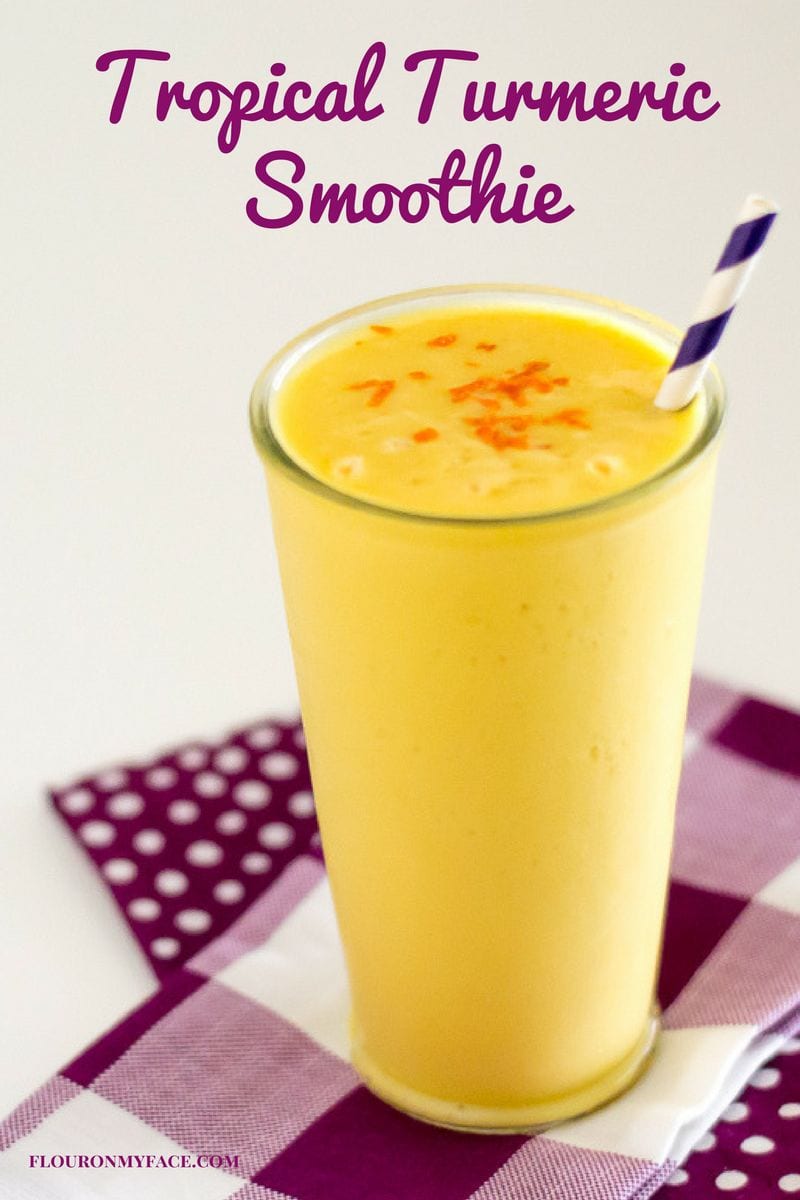 Can You Freeze Yogurt?
Most of the smoothie recipes I like have yogurt in them. I enjoy a creamy smoothie recipe over an juice based smoothie. Yogurt and a dairy product is what makes a really delicious creamy smoothie recipe.
You might be wondering if you can freeze yogurt? I've seen smoothie making tips mention freezing yogurt in an ice cube tray and using the frozen yogurt cubes in a smoothie. I don't like to make more work for myself.
Freezing yogurt in ice cube trays is one more step in making freezer smoothie kits at home that I don't want to take.
Tropical Fruit Smoothie recipes
This Tropical Turmeric Smoothie recipe has two of my favorite tropical fruits in it. Fresh frozen mango and frozen pineapple chunks.
I used a creamy coconut/almond blend milk to add another layer of tropical flavor.
If you don't care for coconut milk then feel free to substitute your favorite dairy product or even juice but the Turmeric Smoothie won't be as creamy if you use juice for the liquid.
Fresh Turmeric at the Farmer's Market
I went to one of our local Farmer's Markets a few Friday's ago. There is a booth there that I love to check out whenever I go. They always have the coolest organic produce there.
I've found fresh vanilla beans there before. This time they had fresh organic turmeric. I bought a few pieces of fresh turmeric root not having a clue what I would make with it.
I asked the vendor how they used the fresh organic turmeric and she told me they used it in smoothies. So that is where the inspiration for this Tropical Turmeric Smoothie recipe came from.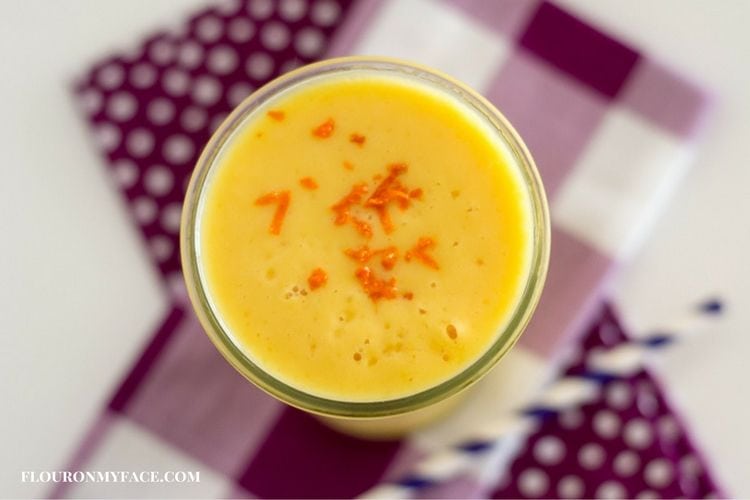 Disclosure: Some of the links in this post may be affiliate links. Should you make a purchase I will earn a small commission which helps defray the cost of running this website. Your purchase is very appreciated!
How to make a Tropical Turmeric Smoothie
Ingredients
1/2 cup coconut milk or other dairy
1/2 cup frozen mango pieces
1/2 cup frozen pineapple chunks
1/4 cup plain yogurt
1 teaspoon fresh grated turmeric or 1/4 heaping teaspoon of dry ground turmeric
1/2 cup ice
 Directions
Place all of the ingredients into a strong blender like a Blendtec Blender and blend on the smoothie setting.
Print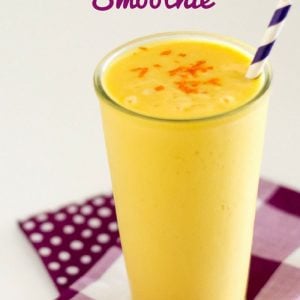 Tropical Turmeric Smoothie Recipe
---
Scale
Ingredients
1/2 cup

coconut milk or other dairy

1/2 cup

frozen mango pieces

1/2 cup

frozen pineapple chunks

1/4 cup

plain yogurt

1 teaspoon

fresh grated turmeric or

1/4

heaping teaspoon of dry ground turmeric

1/2 cup

ice
---
Instructions
Place all of the ingredients into a strong blender and blend on the smoothie setting.
If using a regular blender blend until smooth and creamy.
---
Category:

smoothie, Creamy Smoothie, Yogurt Smoothie, Turmeric recipe
Recipe Card powered by
How to make frozen smoothie packs that are ready to go
Want to make a frozen Tropical Turmeric Smoothie pack? Place all the ingredients except the ice in a freezer safe bag. Squeeze all the air out and freeze.
Or use a FoodSaver vacuum sealing system to make your freezer smoothie packs, which is what I did.
When your ready to make your Tropical Turmeric Smoothie jump the frozen smoothie ingredients into a blender and add the ice. Hit the smoothie setting and let the blender do the work.