Save Digital Files Permanently with M-Disk
Disclosure: This Save Important Files Permanently with M-Disk post has been compensated by M-Disk as part of a campaign for The Mom it Forward Blogger Network
Technology is a wonderful thing. Computers, digital camera, cell phones, digital files and email. I don't think there are many people around who don't use one form or another of technology daily.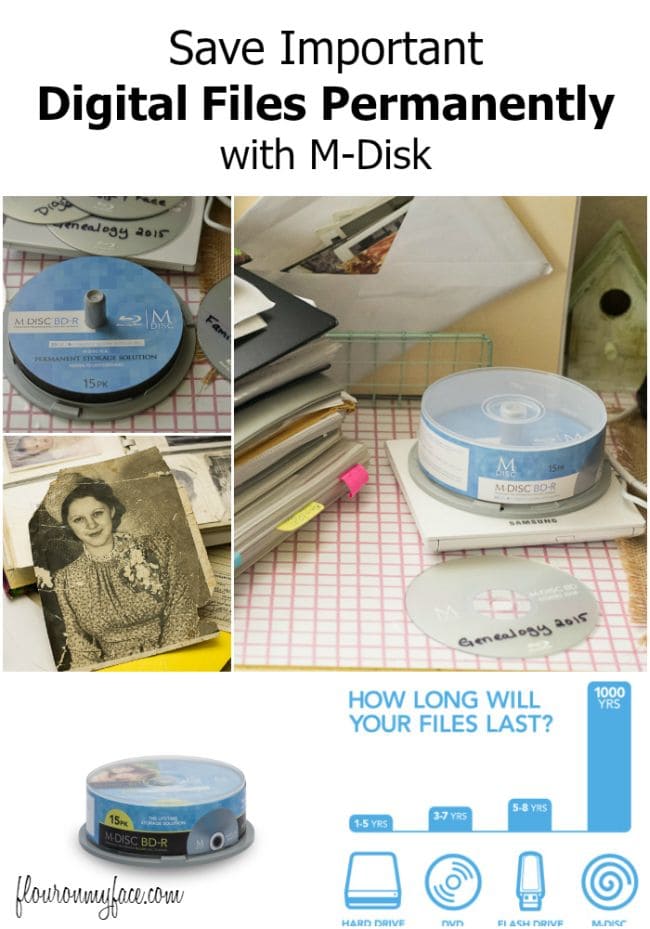 I bought my first computer back in 1998. Two things happened that year. The same month I bought that computer I started researching my family history. The second thing I did was start dreaming about buying a digital camera. The digital camera would have to wait a few years. Digital cameras were so expensive back then.
I jumped into Genealogy with nothing but a slip of paper I had written my great grandparents names on just a few month before my grandmother passed away. At the time, I was just 20 years old.
I have no idea what made me ask my grandmother about all four sets of my greatgrand parents. I didn't even know what genealogy was. Family history? I never heard of it back then.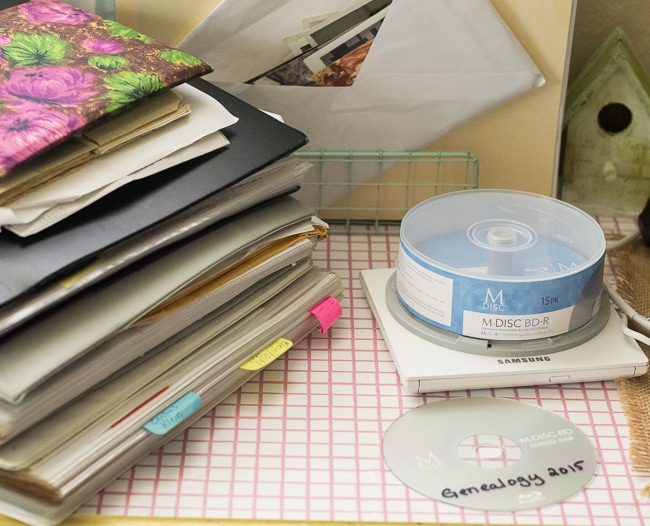 I still have that piece of paper. It's in one of the many genealogy binders I have. Binders that are stuffed full of pages and pages of information.Those binders are gathering dust now. I don't even print out any of the genealogy documents anymore. It is all stored on my computer in folders. 5416 files in 1032 folders. That's 17 years worth of genealogy research.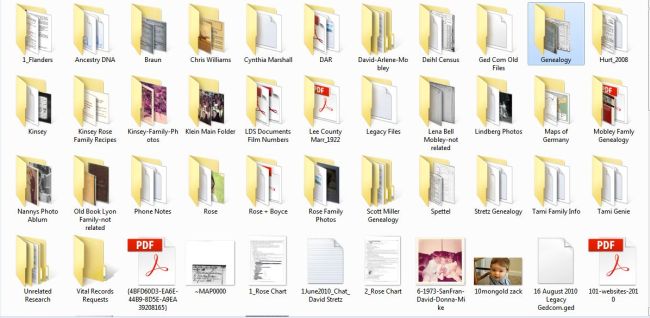 I bought my first digital camera around 2000. I've always loved photography and have owned a film camera since I was 8 years old. That's back in the dinosaur days if you ask my daughter.
I couldn't wait to jump into the world of digital photography. I couldn't imagine the convenience of not having to drop a roll of film off at a film developer, wait very impatiently for the film to be processed, drive back to pick them up and then have to pay to develop all those rolls of film. They charged you by the photo, by the way, blurry, unfocused photos and all.
Digital Photo Folder 2015-8138 files in 105 folders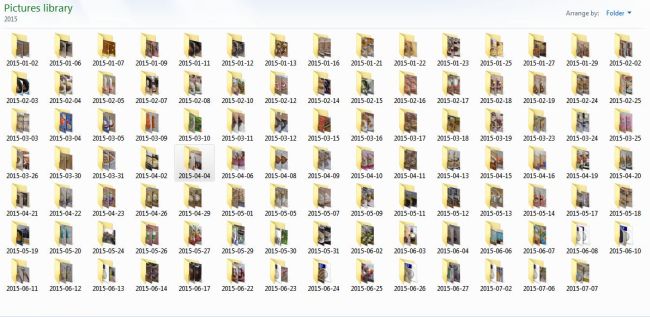 Backing up Digital Photos & Documents in the past.
Before I bought my first digital camera when I developed my rolls of film I would have a copy of my pictures put on a floppy disk.
I imagine many of you have never developed a roll of film or seen a floppy disk. Nowadays you couldn't even find a computer with a floppy drive in it to save your life.
Technology has come a long way since 2000. Once writable cds became available I would try to back up all my digital photos and all my important documents that were on my hard drive. It took forever and if those CDs got a little nick or scratch on it forget it. They were toast.
Now we have flash drives and external hard drives. You would think your digital photos and important documents would be safe. One spilled drink on a flash drive and a power surge are all it takes to wipe out your memories and important papers.
Backing up Digital Photos & Important Documents Now
"Every week 140,000 hard drives crash in the USA." (Mozy Online Backup)
Hard drives crash every day. Now saving all your digital photos and important documents just got more reliable. M-Disk is a proven permanent storage solution that will last up to 1,000 years.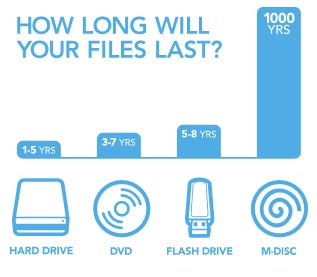 Save Important Files Permanently with M-Disk
M-DISC is a unique storage solution that preserves photos, video, and important documents…practically forever. M-DISC™ is resistant to physical and chemical change, including light, temperature, and humidity.
M-DISC™ protects your data for a lifetime, a statement proven according to ISO/IEC 10995 Standards and tests performed by the U.S. Department of Defense. M-DISC™ ensures that your valuable memories, content and important files are safe for generations to come.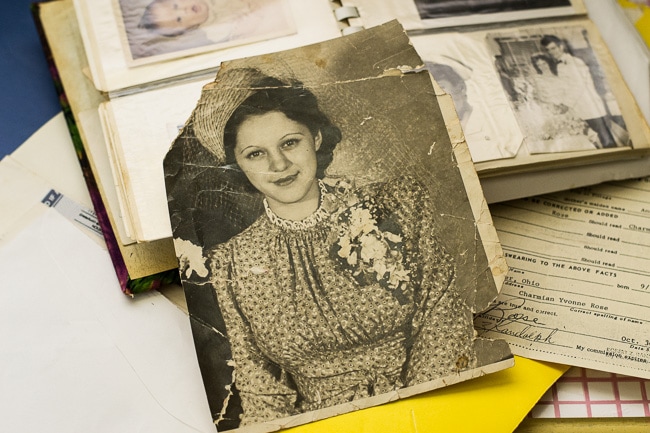 What digital files are important to you? How do you choose which memories to save for future generations? We can't save everything. Save the files that are the most important to you now with M-Disk.
Family Photos
Music Libraries
Genealogy Documents
Videos
Business Records & Data
Medical Records
For years, M-Disk has supplied large corporations, government agencies, universities, museums, design firms, and so on, with M-DISC technology. NASA, The White House, The Department of Defense, Harvard University, Warner Brothers, and many more have been using M-Disk as their backup option.
Now people like you and I can have piece of mind that the digital files that are important to us can be saves to an M-Disk and will be preserved for a lifetime.
M-DISC is a low-cost, simple way to preserve the digital information that matters most.
Flash drives, hard drives, and other writeable discs are primarily designed for short-term performance, and make poor archival tools. These will lose data over time unless copied onto a new medium.
Archiving important memories like photos and video ensures they'll be around for your lifetime, and preserved for generations to come.