Back To College With HP Laptops
Disclosure: This shop has been compensated by Collective Bias, Inc. and its advertiser. All opinions are mine alone. #BTSwithHP #CollectiveBias
Getting your college student ready for classes with an HP Laptop at Walmart is easy. Don't make the same mistake we did last year when my daughter was a college freshman. Make sure your college student is ready for classes when they head Back to College with HP.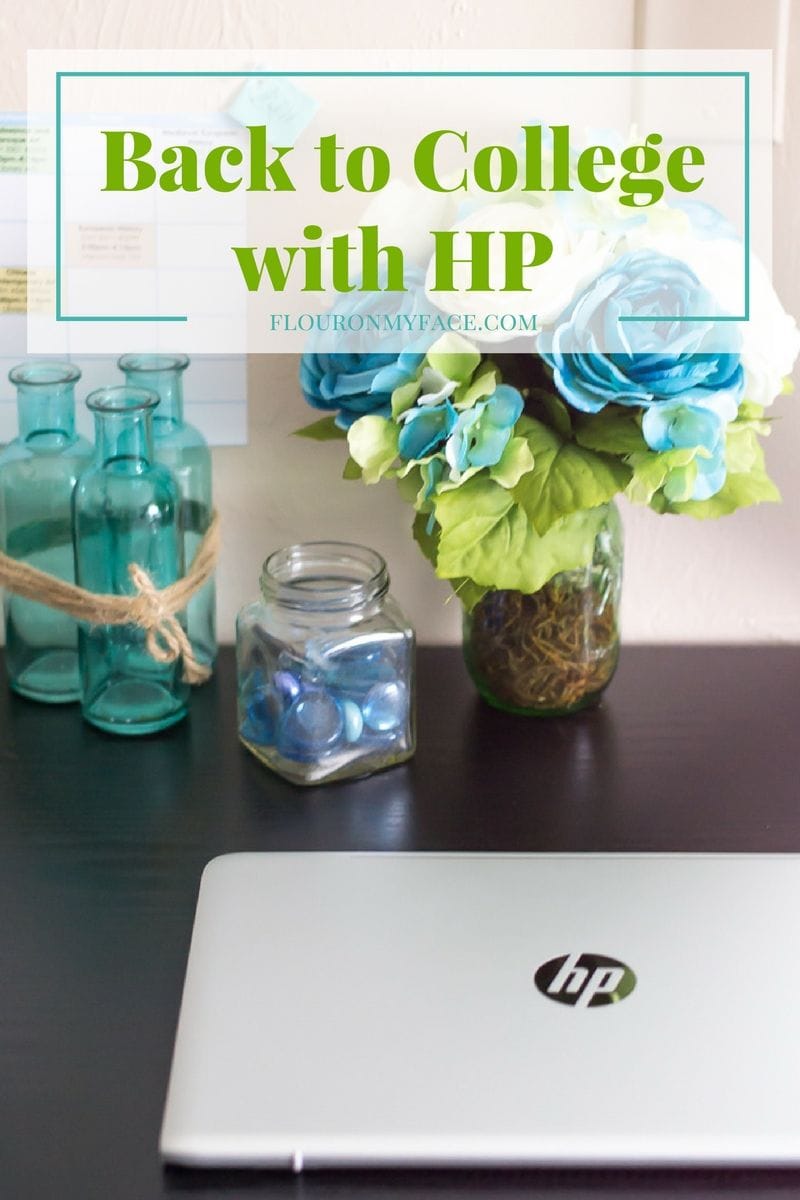 Freshman year of college can be so stressful. I'm not sure who is more stressed out us parents or our new college student. On one hand it is exciting to see our baby child morphing from the teenager/high school student they have been for the past 4 years to the emerging adult they are blossoming into.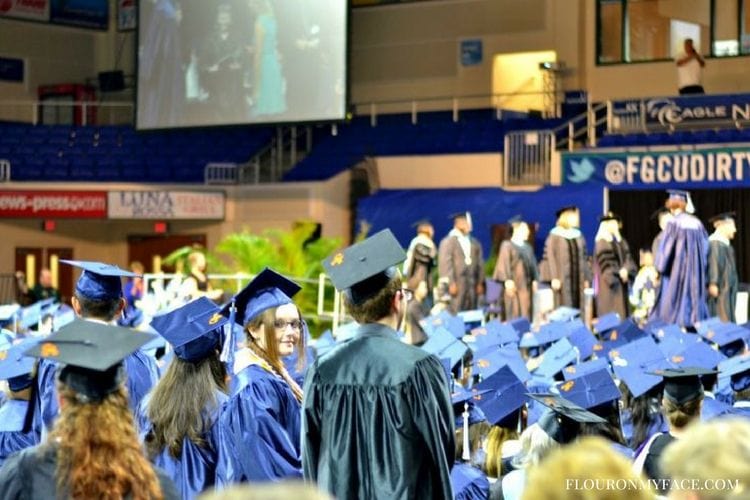 There are so many things you need to do to get your new college student ready for classes. From making sure they have everything they will need while staying in the dorms to making sure they will have all the tools they will need to be able to do their college classwork.
Does my College Student really need a laptop?
YES! With all the cost associated with back to school and particularly back to college you might be tempted to skimp on buying a laptop for your new college student.
Well, let me tell you from experience that buying a laptop for your college student should be at the top of your back to school supply list.
Last year when my daughter was a college freshman we thought she would be fine with her smart phone and tablet. She quickly learned that not all programs and websites that she would need to access on a daily basis would work on her phone and tablet.
Some sites would load but actually inputting information and filling out the forms that many of the sites used just wouldn't work on the small screens of a smart phone and tablet.
Back to College HP Laptops at Walmart
Starting a new year of school is expensive so when I am shopping for back to school supplies I always like to shop at Walmart.
I know I am going to find the best prices at Walmart whether I am shopping for the basic school supplies or for electronics like an HP Laptop.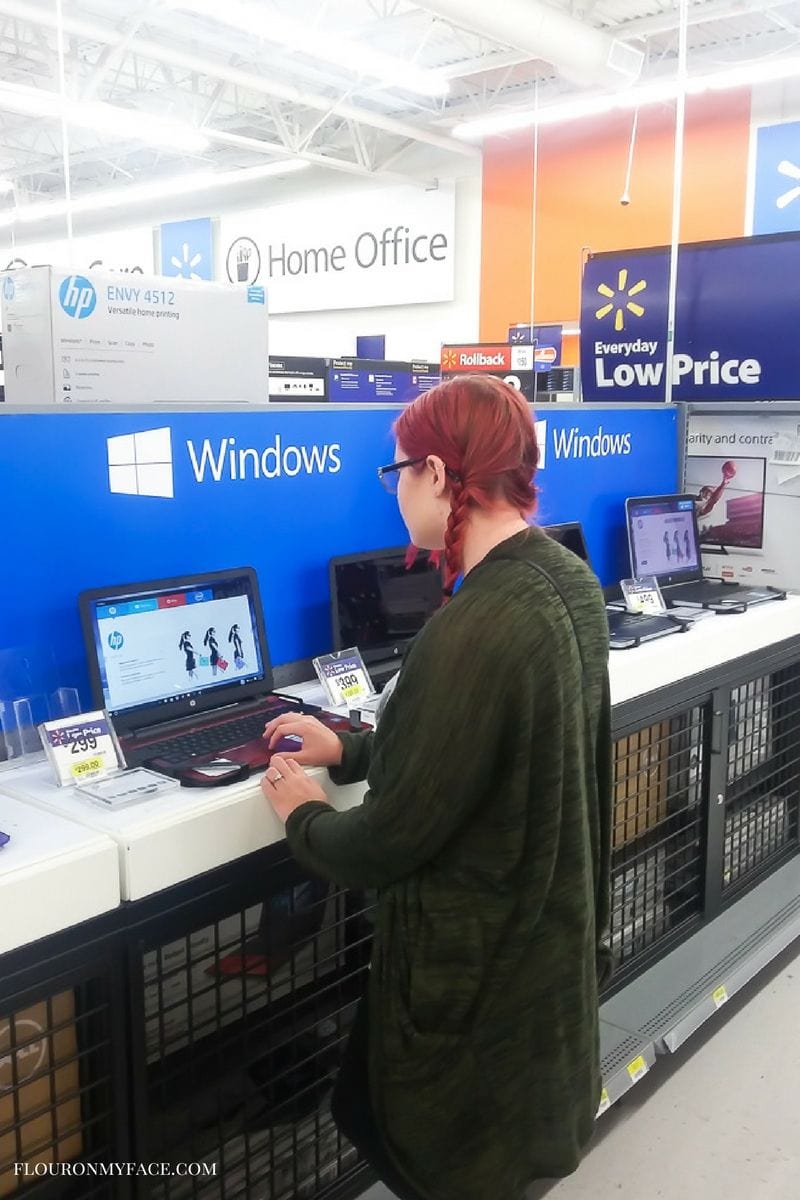 Walmart has a nice selection of new and affordable HP laptops that will meet all your student or family needs. HP laptops are perfect for students, gamer's and the entire family.
Since my daughter is an art major besides using the standard programs most students and families use at home she will be using programs like Photoshop.
She needs a computer with a fast processor. We found the perfect HP Envy Notebook that is small and thin enough to easily carry around campus.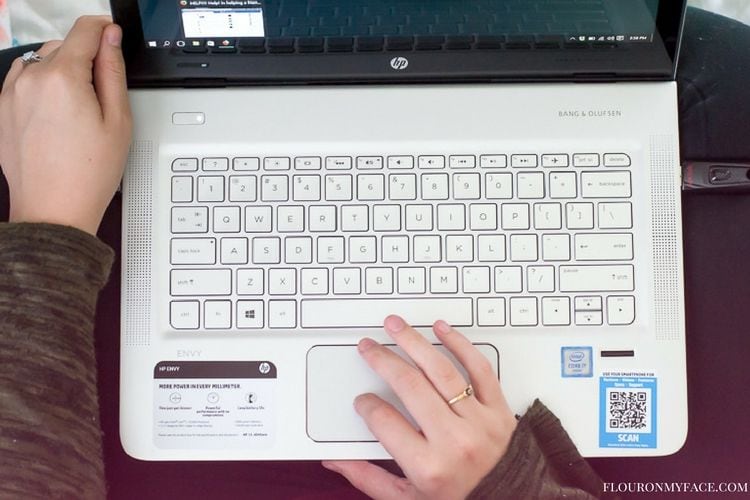 The HP Envy Notebook 13.3 is so thin and lightweight! It is thinner than my cell phone and the all metal body will protect it as she moves around campus with it in her backpack.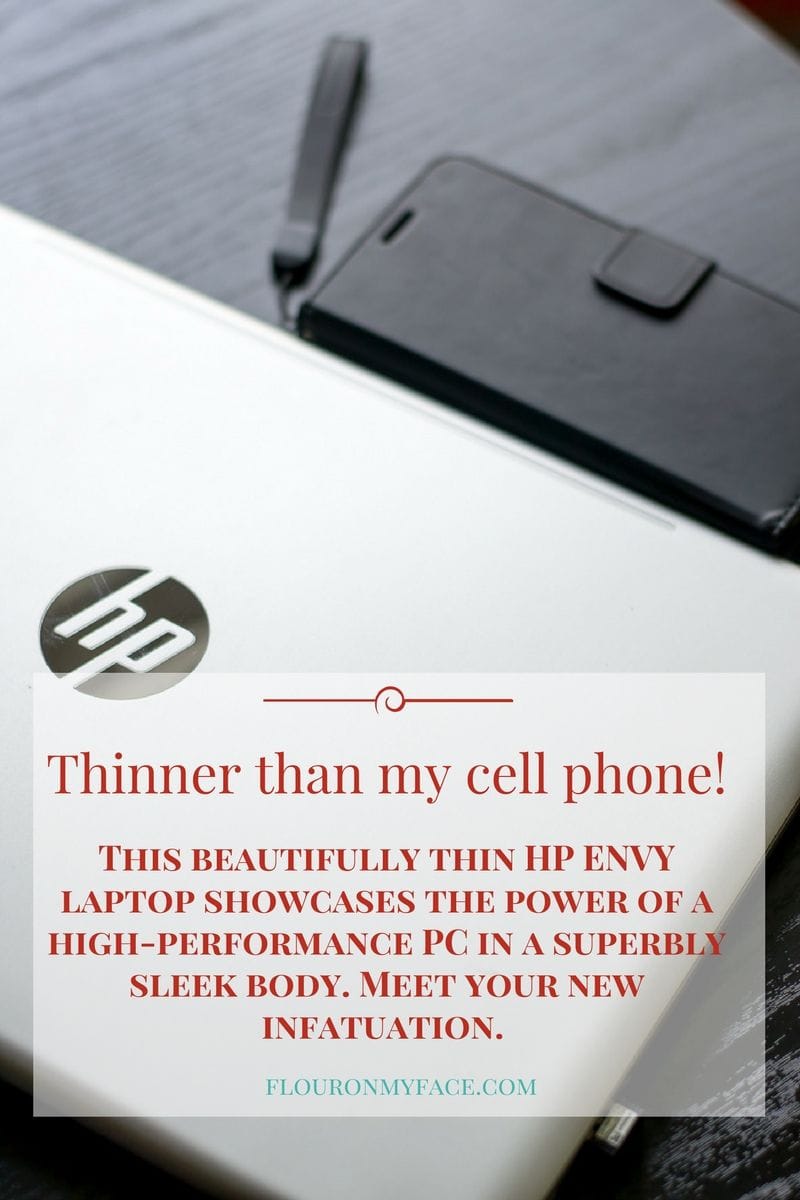 Why We went the HP Envy Notebook 13.3
HP Envy Notebook 13.3 has everything we were looking for in a laptop for my daughter. The HP Envy Notebook 13.3 is a perfect fit for all my daughters college needs.
It is loaded with the latest version of Windows which has the newest safety technology installed. HP SimplePass with fingerprint reader lets you log into your online accounts with the swipe of a finger. The HP Envy Notebook can be locked down so no one else can log in.
6th generation Intel® Core™ processor power2, 256GB SSD3, and a full range of ports for all those memory sticks and usb connections. This processor will have no problem keeping up with the resource heavy programs she will be using.
The HP Envy Note Book 13.3 has a long battery life. 7 ½ hours so she won't have to worry about finding an electrical outlet while in class.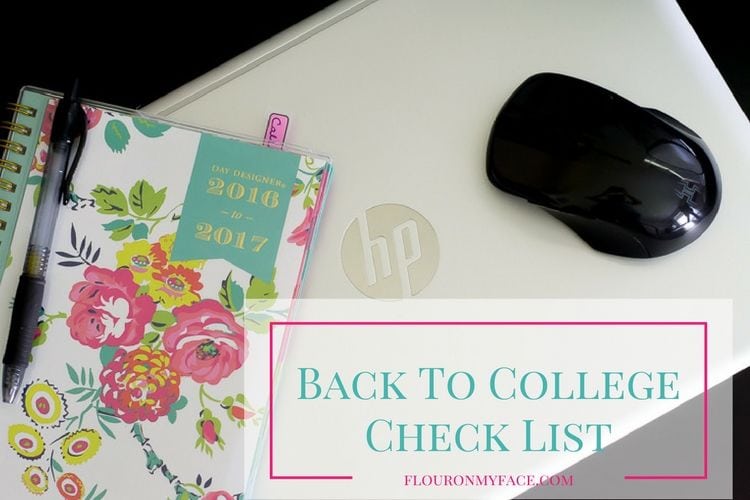 Make sure your student is ready for classes the first day of college with this Back to College Checklist! There are a few important things your college student should check on before that first day of classes.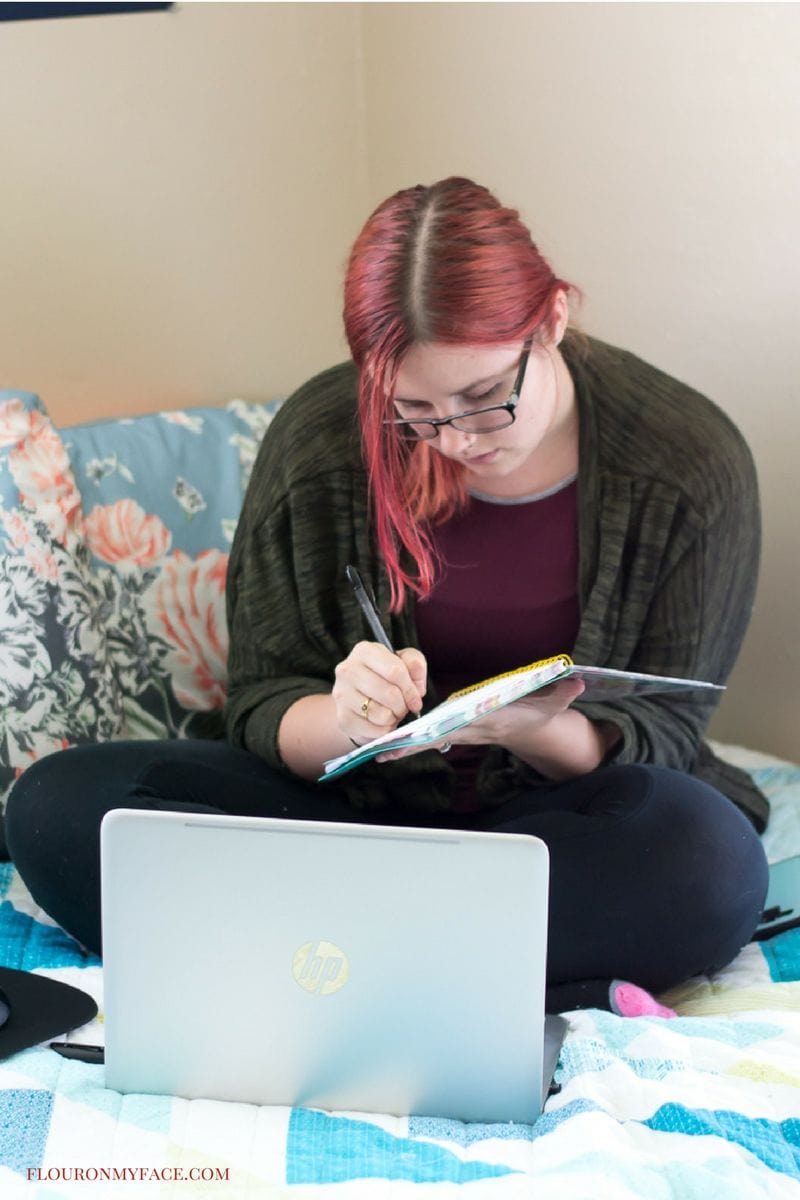 My daughter was kind enough to help me put together this Back to College Check List for the week before classes. Making sure the first day of classes run smoothly when these minor or major details of classes are worked out before hand will help make the first day and first week of back to school less stressful.
Back to College Check List for the week before Classes
Buy a HP Laptop at Walmart- you'll find the best prices and selection of laptops from HP
Buy a Planner-a planner will help keep your student organized.
Buy a large flash drive-many professors require students to email or upload their work in a digital file
Check to see if professors have loaded class syllabus online-knowing what work, books and supplies is expected for each class will help prevent unexpected surprises.
Check for list of text books required for classes-each professor will post the required class books. Sometimes they can change from day to day in the last week before classes start. Buy them as soon as possible so the campus bookstore doesn't run out of copies.
Check for class schedule changes-don't wait for the last minute! Classroom locations sometimes change. Stay up to date.
Email professors with any questions before classes start-ask questions before the first day of school when the proffessors are too busy to answer emails immediately.
Download campus map to plot out class route- study the campus map so you know where you are going. Plot out the routes between classes so your not late!
Purchase Parking Pass- purchase a parking pass as soon as possible. Trying to find a parking spot on the first day of classes can be a nightmare on a large campus.
Have a back to college tip? Leave a comment sharing a helpful tip for back to college!
Did you buy an HP laptop at Walmart for your family or student? Leave an online review at Walmart so other Back to School shoppers know what a great deal you got on an awesome HP laptop!