LeapFrog #LeapReader Ready Set Read and Write Party
Disclosure: I received free LeapFrog products in order to host a LeapFrog sponsored Mommy Party. The opinions expressed here are my own.
I recently had a chance to host a Leap Frog #LeapReader Mommy Party. We received a party kit with the LeapReader preloaded with samples of many of the fun learning activities available with the new LeapReader.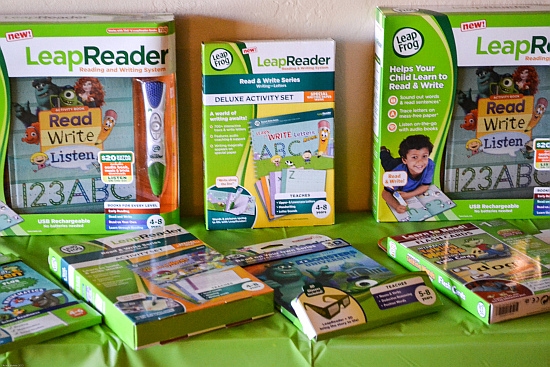 As a mom I always made sure that when it came to gift buying my kids always received some type of educational toys. Leap Frog products have been under the Christmas tree a few times for my youngest daughter. Now I shop for educational toys for my 3 granddaughters ranging from age 3 to 7 so I was very excited to host the party.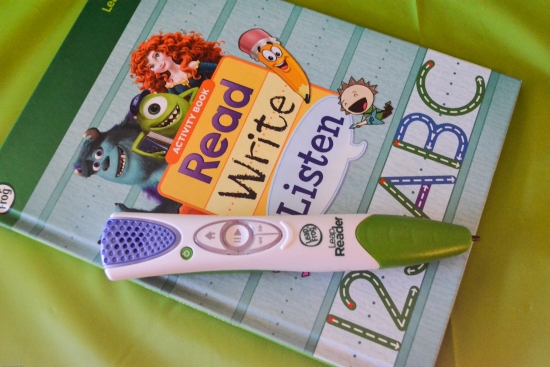 What is the LeapReader Reading & Writing System?
The LeapReader Reading and Writing System is another great educational toy from Leap Frog that helps children aged 4-8 learn to read and write in a very fun interactive way. There are over 150 book titles available. The new LeapReader includes a USB rechargeable battery that will save so much money on replacement batteries. Two of the parents at our party were very happy to learn this and mentioned how much money they have spent on batteries.
The LeapReader solution includes three essential experiences:
Learn to Read: Sounds out words, reads sentences, and lets kids play games and puzzles.
Learn to Write: LeapReader gives children interactive guidance as they practice writing letters and numbers on special mess-free writing paper.
Learn through Listening: Audio books, learning songs and trivia challenges build comprehension skills and vocabulary.
During our party the kids had a chance to play with the LeapReader. We had guests who ranged in the 3-7 year old age groups.
The kids loved being able to read the stories by simply moving the pen from word to word. The LeapReader can read the story, read each individual word or each letter.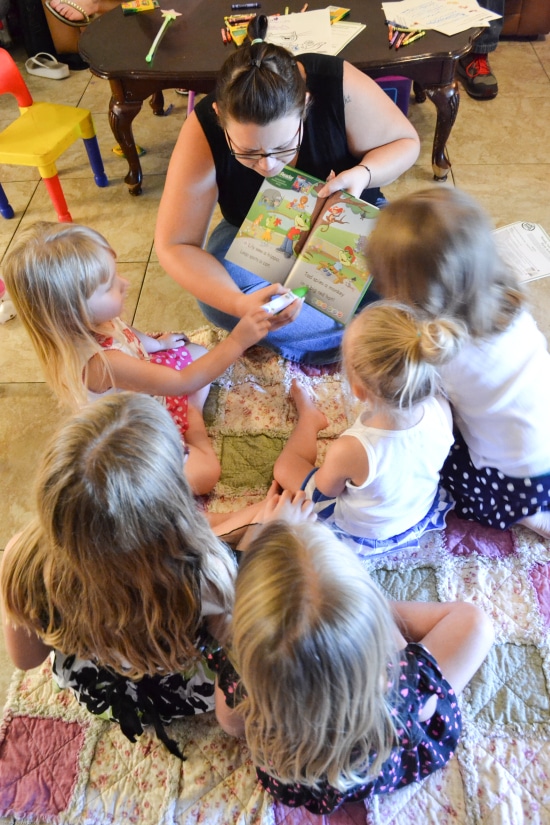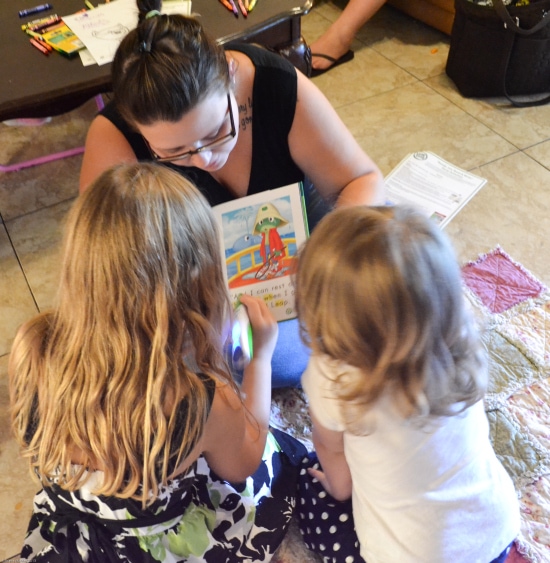 I loved the Flash Cards that are available. The LeapReader will read each individual Flash Card and then when you put two cards together to make a new word it will also read the new word. This is my favorite part of the LeapReader. My granddaughter Hailey is in the 1st grade and she has been struggling with reading. The new LeapReader is going to make reading fun and hopefully help her get back on track with her reading skills.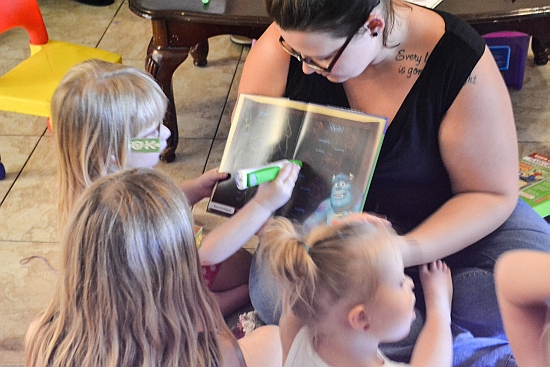 The kids favorite part was the Disney Pixar Monsters University 3D Book. They each took a turn and so did the adults. All of the mothers plan to put the new Leap Frog LeapReader on their Christmas list this year.
If you are like me and you love to make sure your kids or grandkids have fun interactive toys to learn with the new LeapReader is a must have for this years Christmas shopping.
Check out the Leap Frog Facebook page. I just spotted a fun Pinterest giveaway and Leap Frog is randomly picking two winners a week to win $500 in Leap Frog products. Head over to the Leap Frog Facebook page for the details.
Disclosure: I received free LeapFrog products in order to host a LeapFrog sponsored Mommy Party. The opinions expressed here are my own.