Mega Bloks Lil Princess Review & Party
Disclosure: It was sponsored by MommyParties and Mega Bloks. They supplied all the Mega Bloks toys you see below.
My granddaughters and their friends had a great time at our Mega Bloks Lil Princess Party last weekend.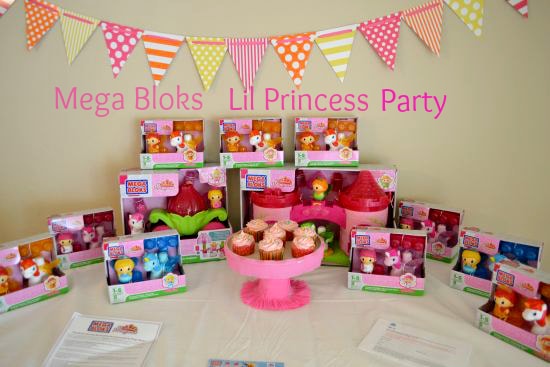 We had a variety of ages attend the party. The girls ages ranged from 9 months to six years old. We opened up the Mega Bloks 3-Story Enchanted Castle so the kids could play.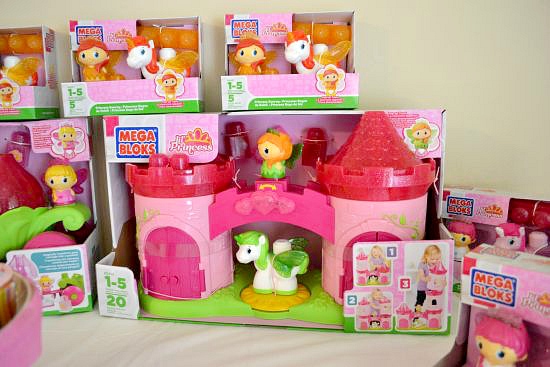 Here is Brianna, McKenzie and my granddaughter Hailey. I had a hard time getting them to sit down before they opened their gift so I could take this picture.
They were in a hurry to start playing.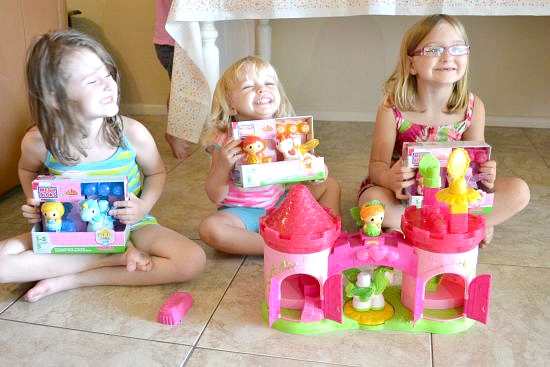 Each of the girls got a gift of one of the Mega Bloks Lil' Princess buildable playsets . Each playset includes
A Princess and her pony friend.
Sparkling removable wings turn her into a magical flying pony
The Princess's tiara pops up when she rides her pony or is placed on a block
Two sparkling blocks
Combine with other Mega Bloks Lil' Princess buildable playsets for never-ending fairytale playtime
One of the lucky guest was going to win this Mega Bloks Magic Carriage in a random drawing.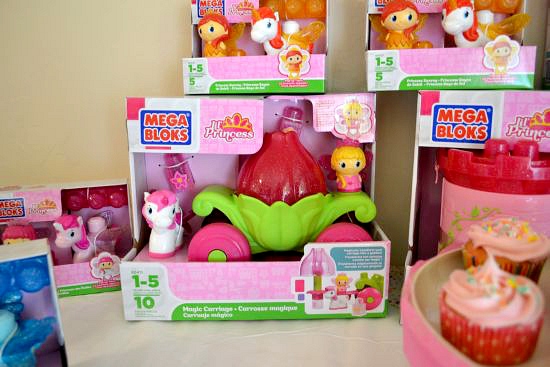 My grand kids have been playing with Mega Bloks for as long as I can remember.
I'm not sure if they were around when my kids were little.
What I really love about this Mega Bloks set is that it is made specifically for little girls who love everything pink and pretty.
My granddaughters love anything princess and that is why they enjoyed this party so much.
These bloks are strong and can hold up to rough play. Even though my girls can be all pink, frilly and pretty they are rough on their toys. Come to think of it I have never seen a mega blok that was broken. They last forever.
Here are some of the little ones getting ready to play.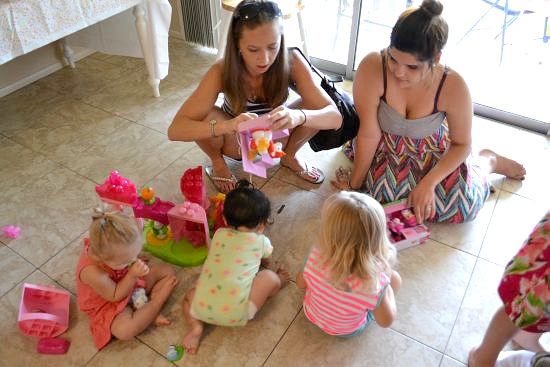 Here is Julie having fun and a little snack.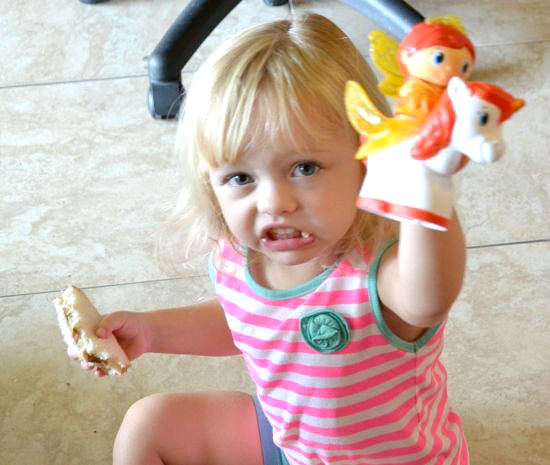 After all the kids had a chance to play for awhile I put all the parents names in a bowl so we could pick a winner for the Magic Carriage.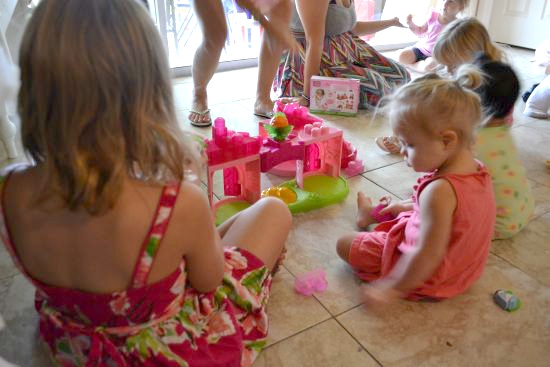 The Mom's were really excited about the prize drawing. They all wanted to win the prize for their little princess.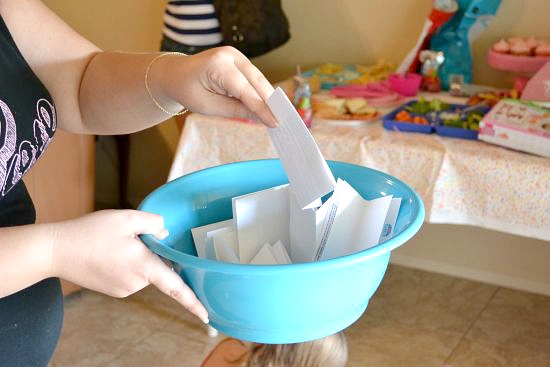 Drum Roll Please.......... and the winner is............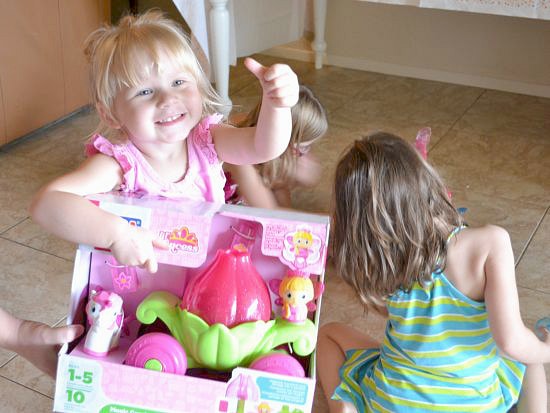 McKenzie! Congratulations McKenzie.
She was so happy to win and so was her mother Michelle.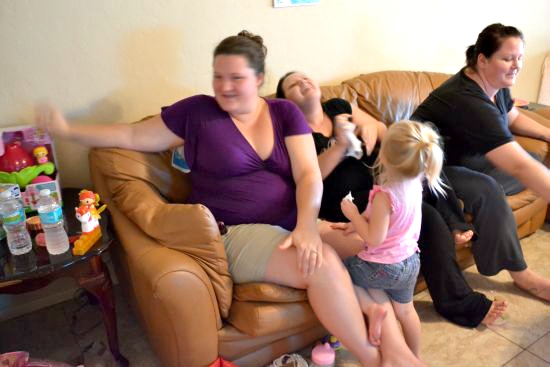 I really love this set of Mega Bloks and will be adding on to it for my granddaughters this Christmas. These Bloks really are great toys. They keep the kids entertained for a long time. They also help with fine motor skills.
Disclosure: This party was sponsored by MommyParties and Mega Bloks. I received the toys pictured above for the party and to help with my review. All opinions are my own.