How To Start Meal Planning
Have you ever wondered How To Start Meal Planning? Maybe you're tired of trying to come up with something for dinner every day.
Meal planning is what will save your sanity!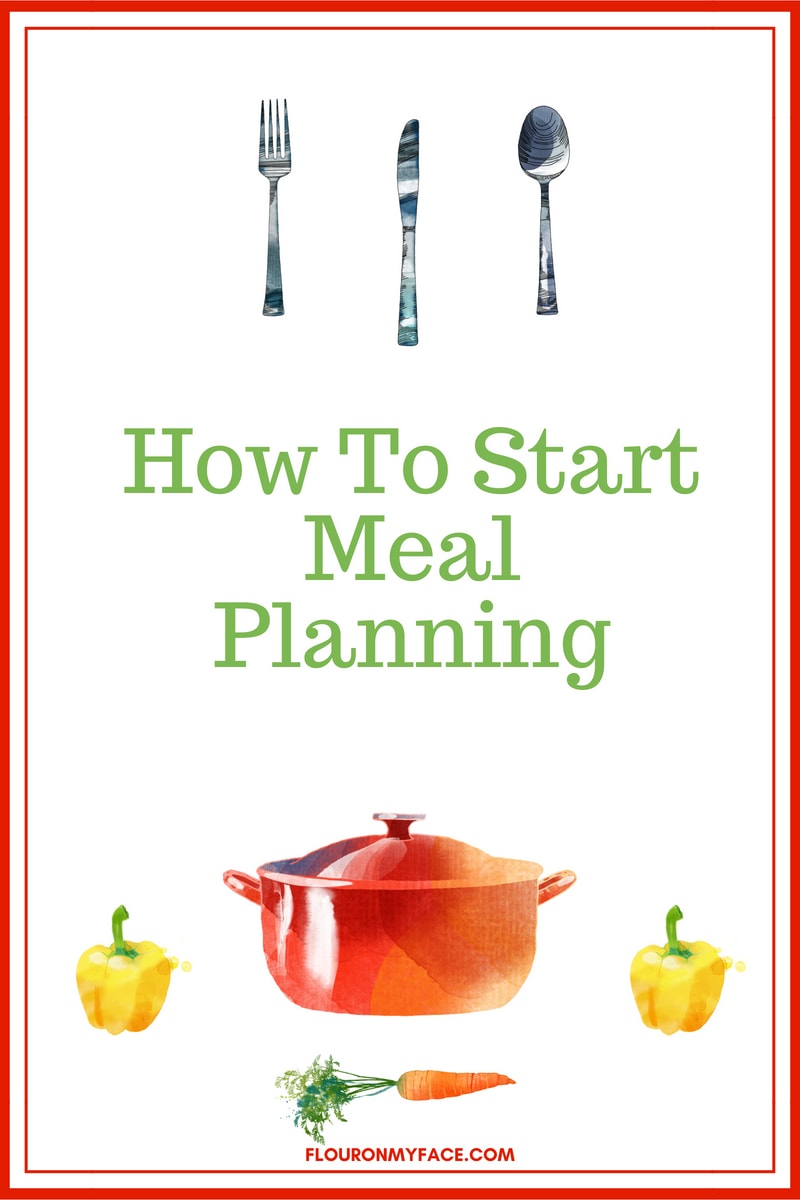 Effective 2021: The weekly menu plan is only available to newsletter subscribers. Each Wednesday a newsletter goes out.
Many of you have asked for a weekly meal plan printable and I am happy to finally be able to start bringing you a weekly meal plan that will help you get dinner on the table six days out of the week!
How To Start Meal Planning
Start with the family recipes your family already loves when planning a weekly meal plan.
Make a list of all the meals you will cook for the week.
Then write a shopping list for all the ingredients you will need to make those recipes.
Check your pantry, freezer, and fridge to see what items you already have one hand. Mark them off the shopping list.
Go shopping one day a week for all of the ingredients you need for those meals and any staples you may be out of like milk and bread.
Buy everything you need for the week in that one shopping trip.
Freeze any meats that you will not need in the next two days. I like to buy bulk hamburger meat and freeze it.
I buy boneless chicken breast in bulk when they are on sale and freeze the boneless chicken in recipe portions.
I buy vegetables when they are on sale and freeze them so I have them on hand for my recipes.
Freezer Meals are great for meal planning. Planning a day of freezer meal cooking? See How to prepare for a day of Freezer Meal Making.
See the rest of my meal planning grocery shopping tips below.
Flour On My Face Thursday Weekly Meal Plan
Why Thursday you might ask? I meal plan according to when I shop for groceries.
Payday is on Thursday or Friday around here so I do my grocery shopping on the weekends. Usually, I shop on Saturday.
Thursday gives you plenty of time to check out your grocery store sale ads which start on Wednesdays (around here) and write your grocery shopping list.
Join the Flour On My Face Meal Planning Facebook Group
Click here to join the Flour On My Face Meal Planning Facebook Group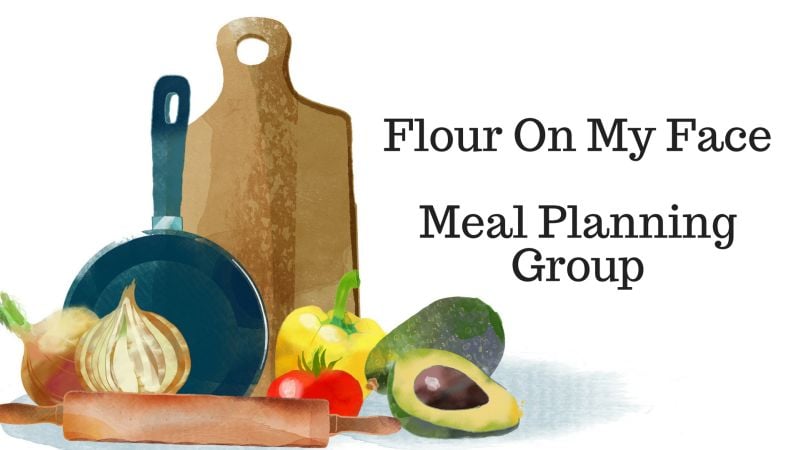 Who should be meal planning?
If you struggle to come up with dinner ideas that your family will love you will benefit from meal planning.
Ask yourself the questions below. If you answered yes to even one of these questions meal planning will help organize dinner time every day of the week.
Are you constantly running out of dinner ideas?
Are there way too many days during the week that you are left scratching your head an hour or two before dinner time?
Do you find your self constantly having to run out to the grocery store just so you can cook dinner?
In desperation do you order take out or buy fast food because you don't have the ingredients on hand for a meal?
Are you spending way too much money at the grocery store?
What meal planning can do for you?
Relieve the stress at dinner time.
Save money at the grocery store.
Make it easier for other family members to help out during the dinner hour by having the menu and ingredients on hand for dinner.
How does meal planning help save money at the grocery store?
Meal planning a week's worth of meals will help you save money at the grocery store in a couple of ways.
You buy everything you need for the entire weeks worth of dinners, plus all your other groceries in one grocery shopping trip.
Shopping one day a week cuts back on impulse buys.
You plan your meals out in advance, have all the ingredients for every meal on hand so your not running out to the store for one or two ingredients you need for any meal.
You spend less money on gas because you are only making one trip to the grocery store.
Shop smart by first taking an inventory of the ingredients you already have on hand.
Look in the pantry to see which canned foods, packaged food, and condiments you already have and check them off your shopping list.
Next look in the refrigerator and freezer to see if you have any of the fresh ingredients, meats or chicken on hand. Check all of these items off the shopping list.
Check your grocery store flyer or online app to see what ingredients from the weekly meal plan are on sale. Plan your shopping trip accordingly.
Stick to your shopping list. Do not buy anything that is not on your list.