FoodSaver Vacuum Sealer Review
Disclosure: I am a brand Influencer of Jarden Consumer Solutions. Jarden Consumer Solutions sent me a FoodSaver® FM5000 Series Food Preservation System  so I could use and give you my honest opinion of it. The opinions expressed are mine alone.
Have you been in the market for a vacuum sealer? I recently had the chance to review the FoodSaver® FM5000 Series Food Preservation System. It is the newest FoodSaver Vacuum Sealer. Read on to find out why I think you should put the FoodSaver Vacuum Sealer on your Christmas list!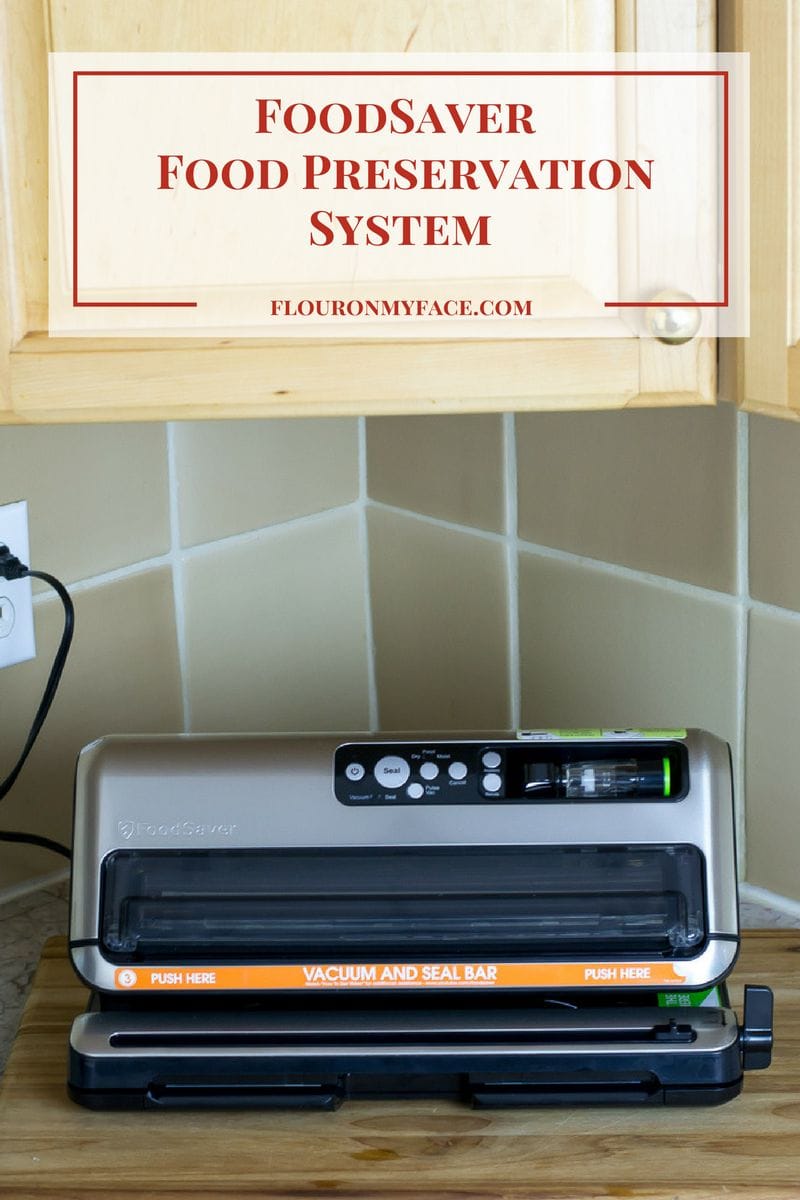 FoodSaver Vacuum Sealer Food Preservation System prevents freezer burn
This was my first experience using a vacuum sealer to preserve food. I decided to freeze some premade hamburger patties. I love making up indivudual hamburger patties and freezing them.
It is so easy to pull one or two frozen hamburger patties out of the freezer and cook them for lunch or dinner. What I normally do is just tuck each premade hamburger pattie in a plastic sandwich bag.
The problem with that is freezer burn. There really isn't an easy way to get all the air out of a zip topped plastic baggie. Anytime I've had the premade burgers in the freezer for more than a week I've noticed those pesky little ice crystals forming.
Once those ice crystals form no matter what the food is it gets a weird flavor to it that we just can't stomach eating. The ruined frozen food is gets tossed. What a waste of money!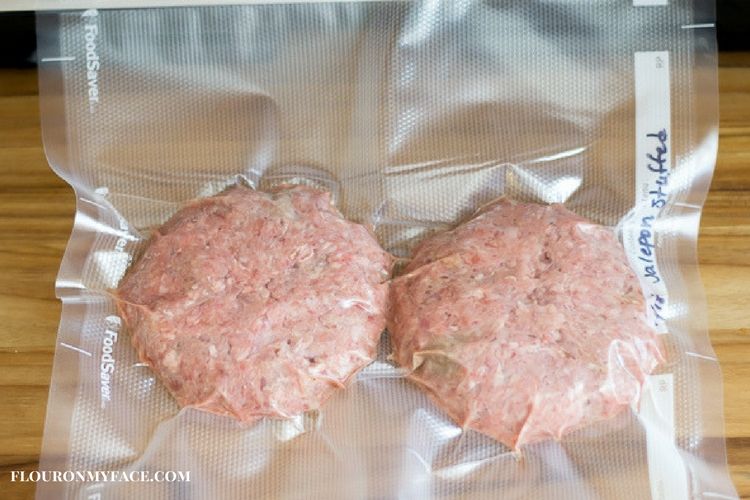 When you freeze burgers or any food with the FoodSaver® FM5000 Series Food Preservation System freezer burn is a thing of the past. No more wasted money because you had to toss food that was ruined due to freezer burn.
FoodSaver® FM5000 Series Food Preservation System is easy to use!
First off it was so easy to use the FoodSaver® FM5000 Series Food Preservation System right out of the box. There is a handy full color guide with step by step photos and instructions showing you how to make a bag and seal a bag. There is also an option for sealing dry or wet foods which is perfect if you are freezing a freezer meal soup.
The instructions were very easy to follow and understand for this first time user. That alone was very good news to me because I'd never used a food vacuum sealer before and I have bought other products where the instructions were almost impossible to understand and I eventually just went online to find clearer directions.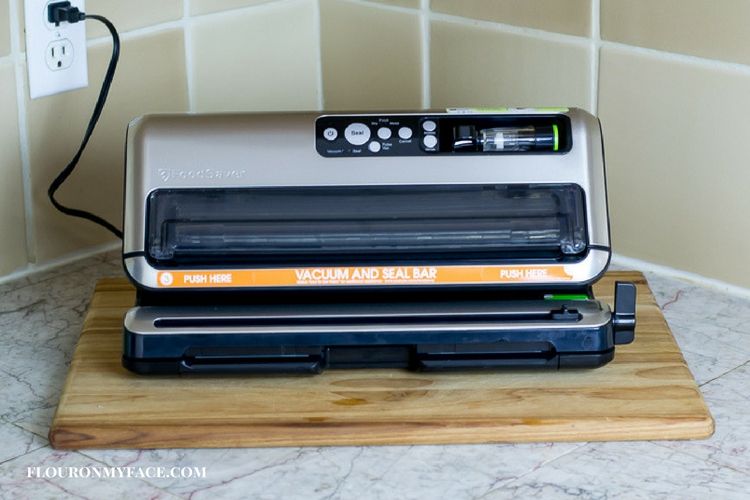 FoodSaver Vacuum Sealer Preservation System has a few options for preserving food
I love that with the FoodSaver® FM5000 Series Food Preservation System you have the option to make your own bags with vacuum seal rolls available in different sizes.
Or you can purchase vacuum zipper bags in quart or gallon sizes. I even found these great FoodSaver Single-Cooking Bags on Amazon. Which means you can freeze a single serving or up to four servings of vegetables, soup or freezer meals in the cooking bags then pop them in the microwave to cook.
These FoodSaver single cooking bags are going to be a game changer for me with my freezer meals. Now it will be easy for me to cook one freezer meal and split it into smaller servings before freezing.
You also can purchase FoodSaver Vacuum Sealed Fresh Containers to extend the shelf-life of dried goods in the pantry or fruit and vegetables  you store in the refrigerator.
The Retractable Handheld Sealer is conveniently tucked into the top of the FoodSaver® FM5000. Which is great so you don't have to worry about losing the hose or pieces when you need to seal a container.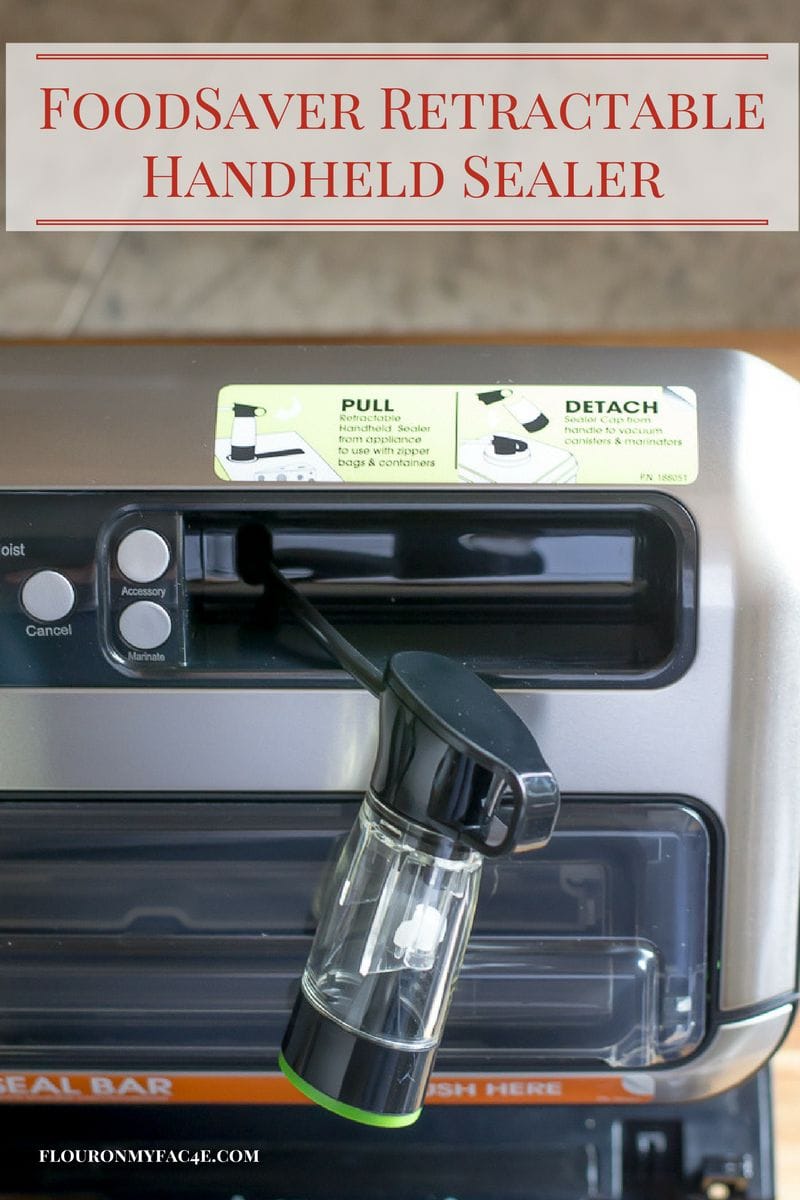 I decided to test out the FoodSaver® Vacuum Sealer FM5000 Series Food Preservation System with some hamburger patties.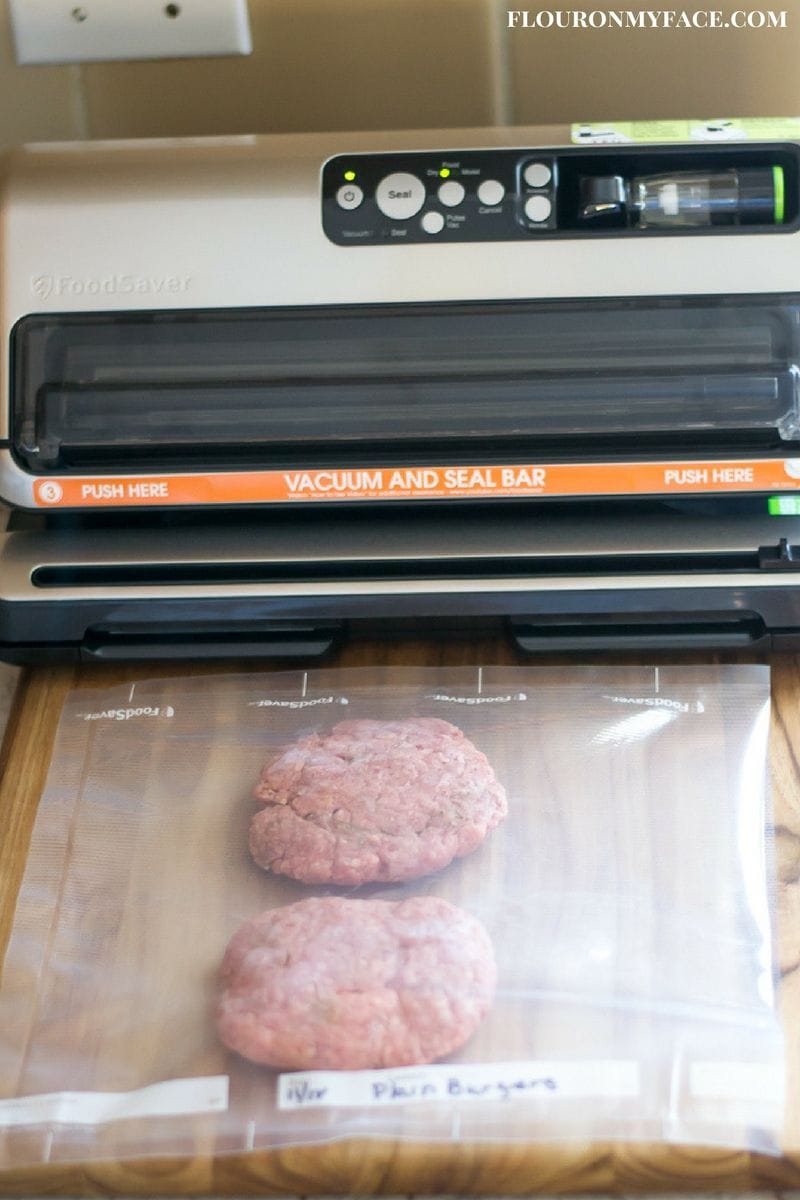 I made some jalapeno popper stuffed hamburgers and made a few preseasoned unstuffed burgers for the kids.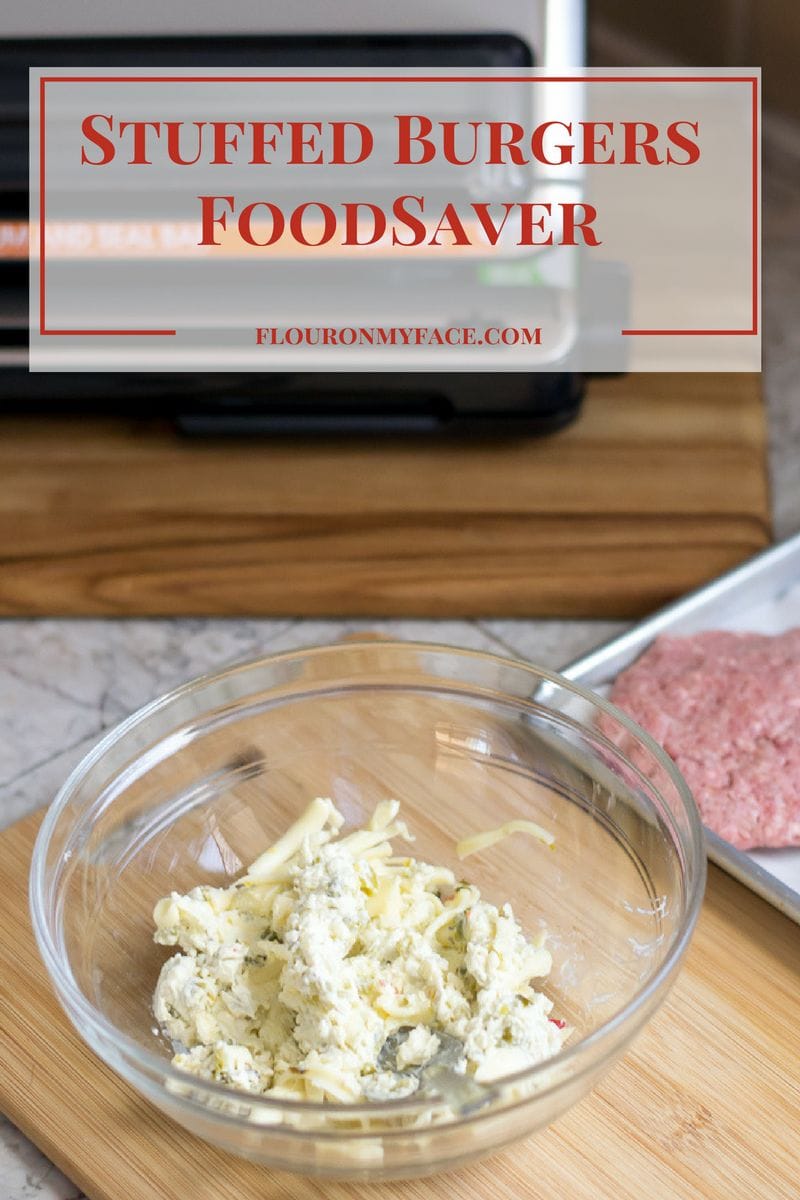 I made my stuffed burgers, sealed them up with the FoodSaver Vacuum Sealer and popped them in the freezer for a month to see how the burgers would taste after being frozen for awhile.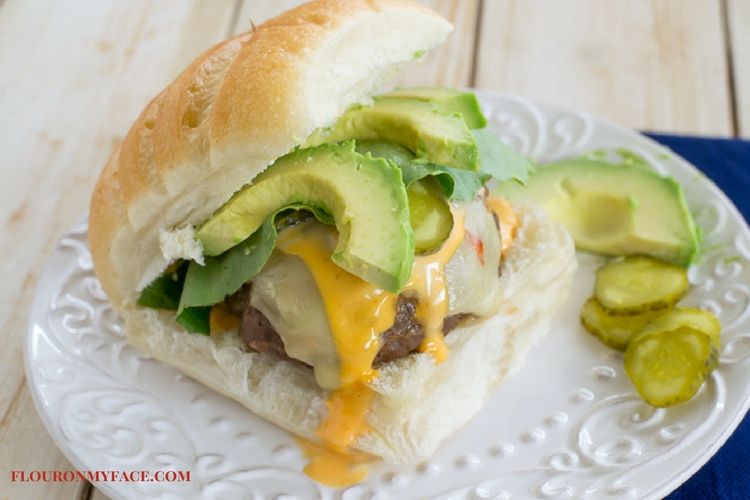 I'm happy to report that I enjoyed a Jalapeno Popper Stuffed Burger for lunch today and it was delicious. No weird freezer burn flavor! It tasted just as good as if I had made it right before I cooked it.
I can't wait to use my FoodSaver Vacuum Sealer this winter when all the Florida winter fruits and vegetables are in season. I can't wait to freeze some fresh winter strawberries.
I usually buy Florida strawberries by the flat and freeze them. They always get covered with ice crystals. I'll be able to enjoy a fresh strawberry smoothie all winter long with frozen strawberries that don't have that weird freezer taste to them.
FoodSaver® Vacuum Sealer FM5000 Series Food Preservation System details
FoodSaver® FM5000 Series Food Preservation System retails for $149.99 -199.99 and is available at major retailers such as WalMart, Costco, Sam's, Target and online.
Connect with FoodSaver on Facebook and head over to the FoodSaver website for more information on all the FoodSaver products and where you will find a holiday special for up to 30% off and free shipping.
The FoodSaver FM5000 Series Food Preservation System is a perfect Christmas gift for the food preserver in the family or for yourself if you love saving time in the kitchen with freezer meals.
 FoodSaver®  Vacuum Sealer FM5000 Series Food Preservation System
NEW Express Bag Maker automatically creates a seal for your next bag, reducing bag making steps by 50%*
Retractable Handheld Sealer for use with FoodSaver® Vacuum Zipper Bags, Containers and Accessories
NEW Easy Access Open Roll Storage helps keep track of bag inventory so you always know when you're running low
NEW Low Cutting Surface allows you to use your counter as your work space to accurately measure custom sized bags
NEW Vacuum View Window that enables you to see where you seal for optimal control and reduces over 30% of roll waste*
NEW Compact Size is perfect for countertop storage
NEW Ergonomic Sealing Angle offers ease of use and comfort
NEW Smudge-Resistant Brushed Aluminum Finish makes for easier clean-up
Dishwasher Safe Patented removable drip tray