Fall Activities In Fort Myers Florida 2019 Edition
Fall is such a wonderful time of the year here in the Southwest Florida area. Are you looking for Fall Activities In Fort Myers, Florida?
Fall is the height of our outdoor festival, Farmers Markets, Arts and craft show season.
During the Fall in Fort Myers, Florida the temperatures are perfect for outdoor activities and Fall Festivals of all kinds abound.
It is the best time of year to enjoy all the wonderful family friendly Fall activities that are available in our area.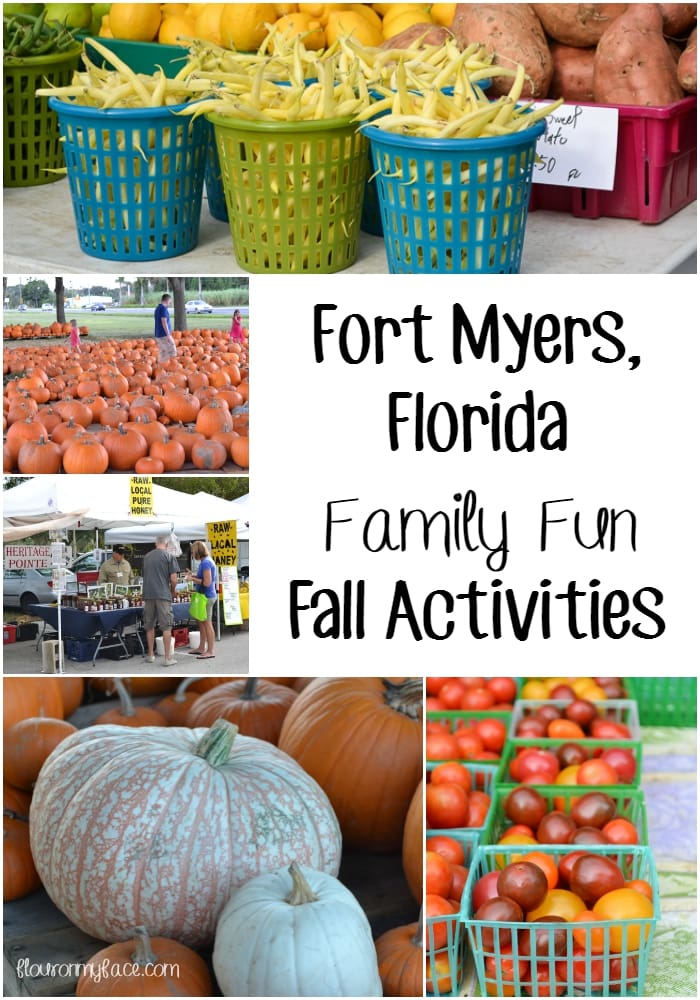 Southwest Florida is full of Fall activities perfect for a day out with the family. The area is rich in arts and crafts, nature, historical attractions, and beautiful beaches.
Take advantage of the beautiful weather and enjoy a day out visiting a few of these fun Fall Activities in Fort Myers, Florida and the surrounding areas. There is something for every member of the family to enjoy!
Fall Activities in Fort Myers Florida 2019
2019 Fall Festivals and Pumpkin Patches
2019 Festivals & Fairs
2019 S.W Florida Farmers Markets
Edison Ford Winter Estate 2019 Happenings
As promised here is the list of  Southwest Florida Farmer's Markets that will start opening up in the upcoming weeks.
New Farmer's Markets are opening up in the Fort Myers area and I can't wait to share where all the S.W. Florida Lee County, Florida Farmer's Markets are located!
I will update the posts as new locations become available for the 2019  Southwest Florida Farmers Market season.