Cleaning with Baking Soda
The idea of cleaning with Baking Soda is not new. Baking Soda has been around for many years and has been used as a deodorizer, stain remover and scouring powder for just as long. It is amazing how many items you have in your pantry that can be used to clean something in your home.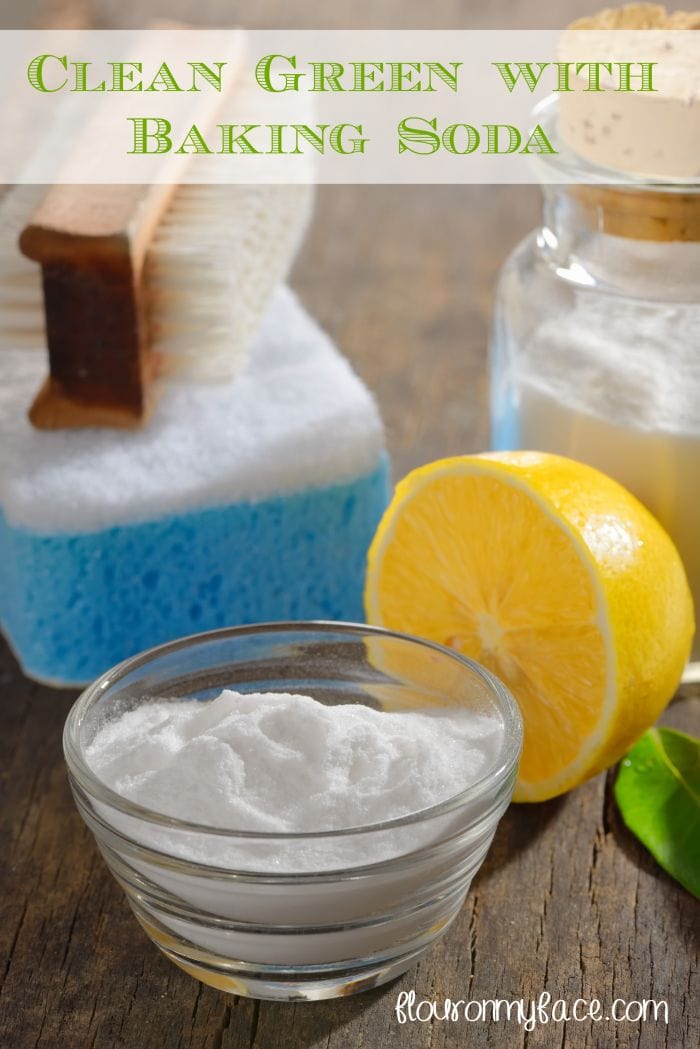 Vinegar is another perfect example. It can be used to quickly deodorize a sponge along with 17 other ways to clean in your home using vinegar.
Cleaning with baking soda is really amazing.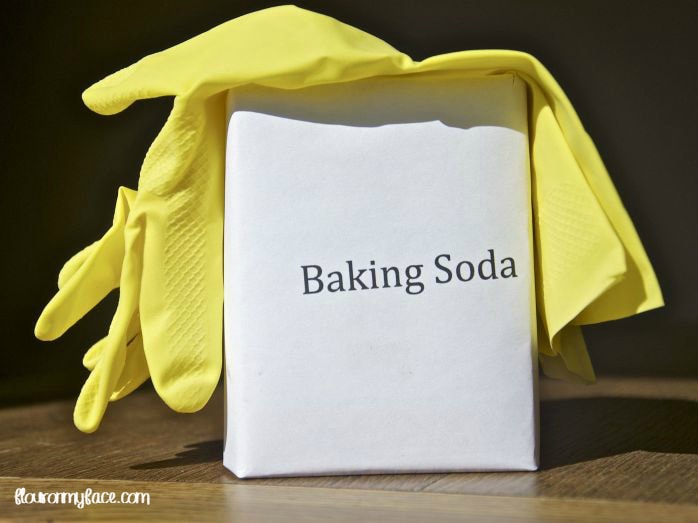 Tips for Cleaning with Baking Soda
My all time favorite way of cleaning with baking soda is to clean the oven.
Oven Cleaner - Mist the entire inside of your cold oven including the door and window with plain water. Sprinkle a layer of baking soda that is about an inch thick in the entire oven.
Using your hand or a sponge pack the baking soda to the sides of the oven walls. Let sit for at least an hour. Every fifteen minutes or so re-mist the oven to keep the baking soda damp. After about an hour wipe the oven out with a sponge.
You can also us a plastic spatula to scoop out the baking soda before wiping out with a sponge. You will be amazed at how easily the baked on food and grime comes off your oven surface.
For tough areas of the oven re-mist and add fresh baking soda. Again allow it to sit for about an hour, re-misting as needed before wiping out with a damp sponge.
Stainless Steel Sink Cleaner - Wet the sink and sprinkle with baking soda. If your sink has heavy staining let damp baking soda sit for about 20 minutes. Scour sink with a sponge and rinse clean. You'll be amazed at the shine left behind.
Laundry Booster - Add a cup of baking soda to your families laundry. It will brighten whites and deodorize those tough laundry loads. It will also act as a water softener.
Deodorize Garbage Disposals - Pour one cup of baking soda down your disposal and let sit for 20 minutes. Turn your water on and run your disposal. For added fun add a slice of lemon rind to fill your kitchen with the lovely scent of citrus.
Bathroom Cleaner - Remove soap scum and hard water deposits easily in your sinks and tub/shower. Sprinkle enough baking soda to cover the bottom of your tub, shower or sink. Scour with a sponge and rinse.
Silverware - Rub tarnished silverware with a baking soda paste and a damp cloth. Polish silverware until it shines. Repeating with fresh baking soda as needed.
Jewelry cleaner - Scrub rings and charms with a baking soda paste and tooth brush. Your diamonds and gems will sparkle like brand new.
Unclog a drain with vinegar and baking soda -Pour about a cup of baking soda down the clogged drain. Pour about a cup of white vinegar into the drain. It will immediately start to bubble up loosening gunk from the inside of the pipes. Run hot water and repeat if needed.
Easy Microwave Cleaner - Fill a small microwavable bowl with water and add ¾ a cup of baking soda. Place the bowl inside your microwave oven and run for about 5 minutes on high power. Let stand for 15 or 20 minutes.
Caution: Allow bowl and water to cool before removing from the microwave. The heat and boiling water will cause a thin layer of baking soda to adhere to the inside of your microwave. Use a damp sponge to wipe the inside of your microwave clean removing the food splatters easily. Add a slice of lemon to the water mixture and your kitchen will be filled with a lovely citrus scent.
Clean the bottom of copper or stainless steel pots: To gently clean the bottom of copper or stainless steel pots and pans without scratching the surface is to use a paste of baking soda and a damp sponge. Scrub in a circular motion to remove the grime that builds up with constant use.
Stinky Sneakers: Deodorize stinky sneakers by sprinkling about ¼ cup of baking soda in each sneaker. Leave overnight. Before wearing dump the baking soda out into a trash can banging the sneaker against the side to remove as much baking soda as possible.