How to Prepare an Outdoor Patio for Fall and Winter
How to Prepare an Outdoor Patio for Fall and Winter. Fall is here, and winter's coming.
Your outdoor patio needs to be prepared for those two seasons.
Why? Well, first, you want the patio to look clean and inviting over the fall and winter.
Second, you want it to be vibrant and ready once spring arrives again.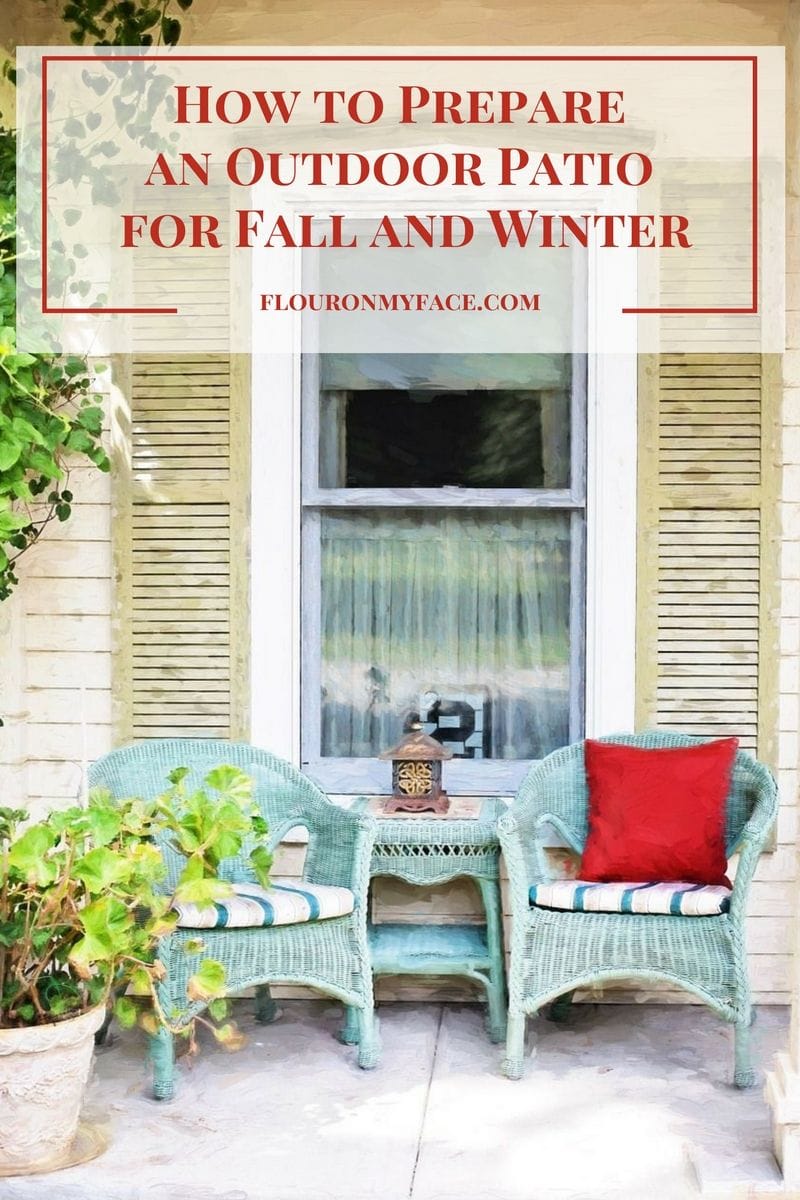 Here are six tips for preparing your patio for the next two seasons.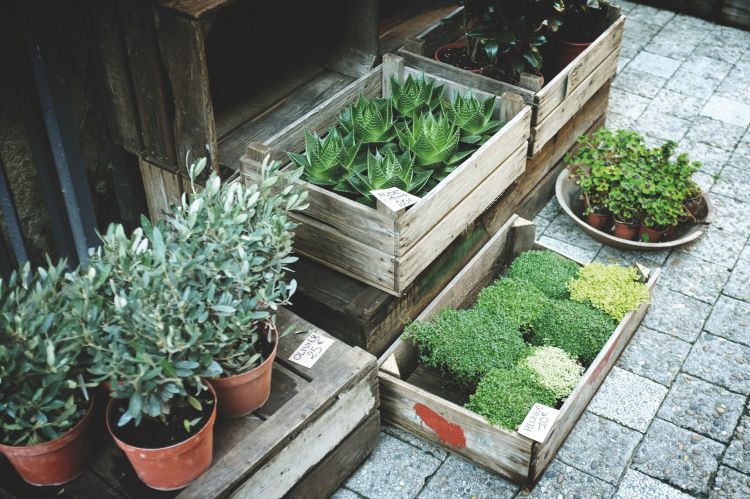 Perk up Your Container Gardens
If you have container gardens overlooking the patio or in the back of the house, now is the time to change them from summer to fall and winter.
Choose hanging flowers that can survive the fall in your neighborhood, such as geraniums, or pansies if you're in a warm winter environment.
If your winters are colder, spruce up the garden by adding a new container with a plant that will make it through the winter, such as a dwarf evergreen.
You'll look forward to snow when it graces those green branches.
Clean and Maintain Your Patio
Fall is the time to thoroughly clean your patio.
Warm water and soap will remove any grime and dirt from the summer.
If dirt and dust aren't removed now, colder weather can cause it to scar the patio, depending on the materials used, so this is really an essential maintenance step as well as a cleaning duty.
Be sure to pay attention to crevices as well as flat space. If it is time to reseal your patio, doing it before the cold sets in is the ideal time as well.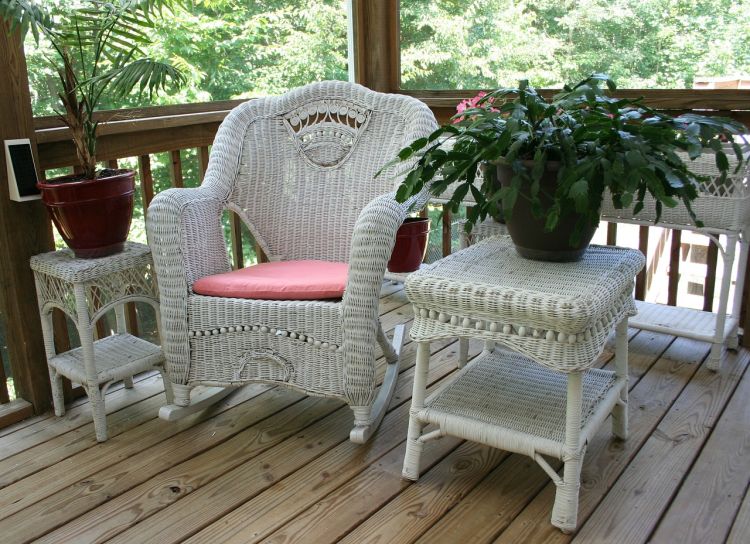 Clean and Store Patio Accessories
Your patio may be covered with attractive furniture that adds to the charm of the outdoor space.
Can you leave it out?
It depends on what it is made of:
If your furniture is wicker, metal or cloth, it's a good idea to store it in the garage or other space.
All cushions need to be stored inside.
Wood, such as a picnic table, can stay outside in all weathers as long as it's sealed properly.
If some of your furniture is glass or glass-topped, it can stay out, but be sure to clean it thoroughly. Glass can pit if cold weather freezes grime or dirt on it.
And don't forget to clean the glass patio door to keep it sparkling!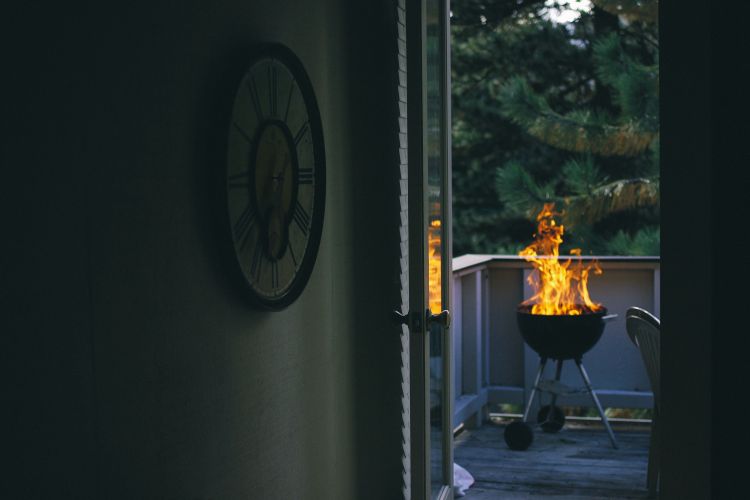 Make Blankets and Pillows Accessible
If your winters are relatively warm, you may not be saying goodbye to the patio in the same way folks in colder temperatures are.
If the family might gather on Thanksgiving afternoon or use the patio for impromptu game-day get-togethers, be sure it's as comfortable in fall and winter as in spring and summer.
A large wicker storage bin will hold blankets and pillows and can be kept in the garage or close to the patio for easy access.
Plant New Shrubs
We've covered your container garden, but, of course, many times patios are the front of the backyard, with shrubs and gardens around them.
If your patio could use some new green interest, fall is a great time to plant shrubs.
New roots can form because the soil is still warm enough.
Dig a hole twice as large as the root ball and as deep as the height of the shrubs.
Place the root ball in it and fill with earth. Be sure to mulch and water every week and a half.
Monitor the soil and water every week, if needed.
Choose a shrub with winter interest, like wintergreen or holly.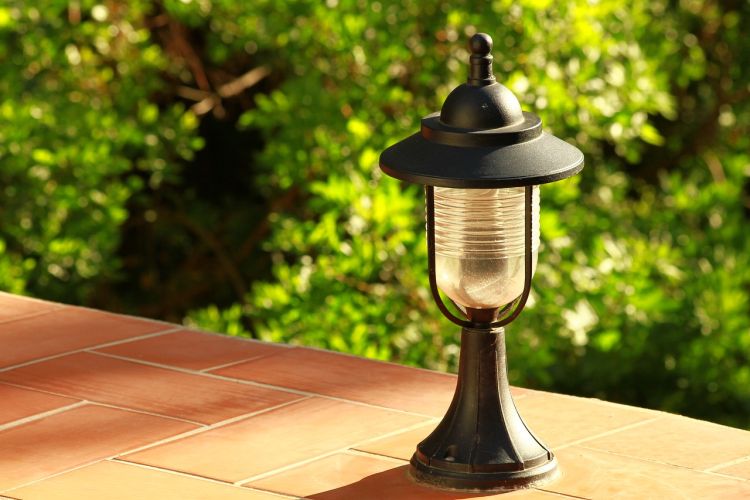 Install New Lighting
Lighting fulfills two functions for patios.
First, it makes the night look beautiful and inviting, no matter what climate you're in.
Lighting can add important aesthetic elements to a patio. Think Japanese pagoda-style lamps to light the walkway or Victorian-style gas lamps.
They also make a patio safer to walk on.
Second, lighting increases the functionality of the patio if you live in a warm-weather climate.
No reason those game day get-togethers need to always take place during the day. You can use your patio for seasonal parties at night as well.
A patio can be the outdoor soul of a home.
Make sure yours is prepared for the colder months. It can be inviting in the winter and fully ready to greet the spring when it comes.
Megan Wild is a home improvement author who loves beautifying her home with all the plants she can get her hands on. You can find her blogging about her tips and advice on her blog, Your Wild Home.