Celebrate Summer with a Bomb Pop Pool Party
Disclosure: I participated in a campaign on behalf of Mom Central Consulting for Bomb Pop. I received product samples, a party kit, and a promotional item as a thank you for participating.
Can you remember when you were a kid during the summer and you were running around playing with your friends? What was the best thing about that time in your life? I bet it was cooling off with an ice pop. Back then us kids had to wait for the ice cream truck to come rolling by. If you were lucky you could run back the the house and beg some change off your mom before the ice cream truck got away.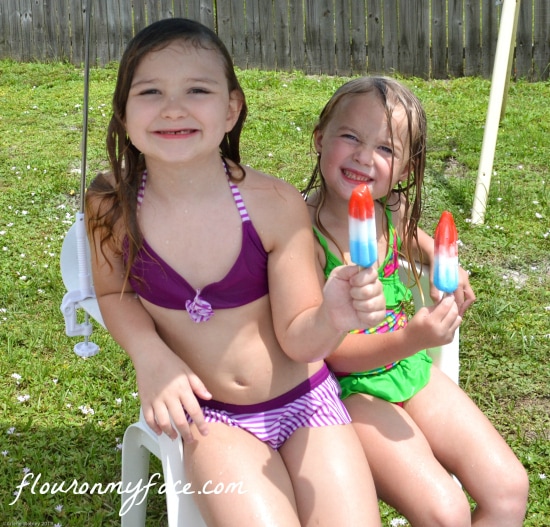 Bomb Pop ice pops have been around a long time and now they've added a couple of new flavors but the original Red, White and Blue Bomb Pop will always be my favorite Bomb Pop flavor.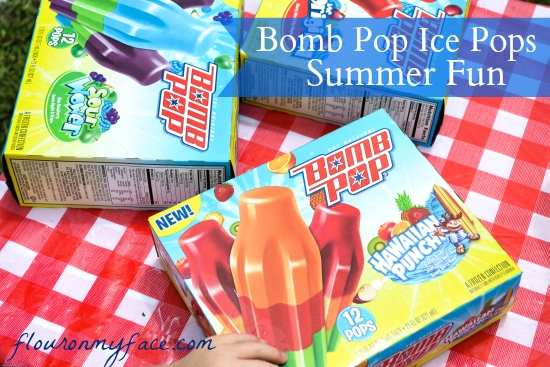 My granddaughters invited a few friends over for a pool party to celebrate summer with a Bomb Pop backyard pool party.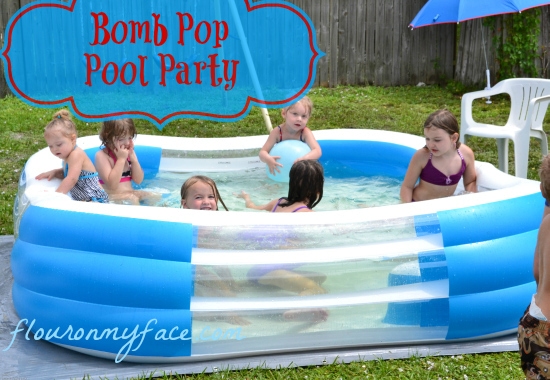 Bomb Pop supplied the treats along with a fun backyard ball toss game. Did you know Bomb Pop is the official sponsor of Little League® Baseball and Softball?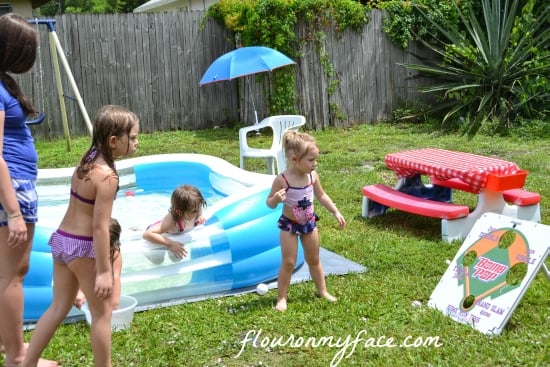 Poor Aiden is the only boy in our group for the moment. All our friends have little girls. Two friends are having boys this year so hopefully soon Aiden will soon have some other dudes to hang out with at our parties.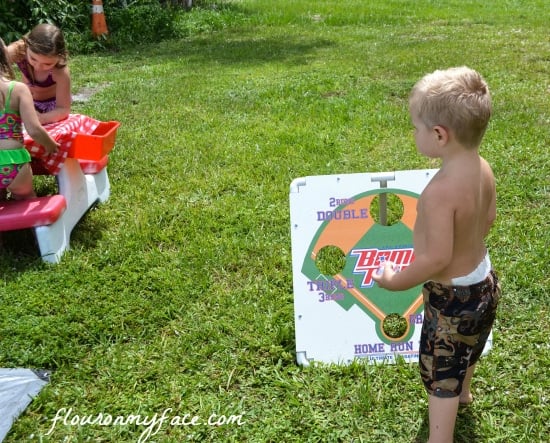 The kids played in the pool then had a snack.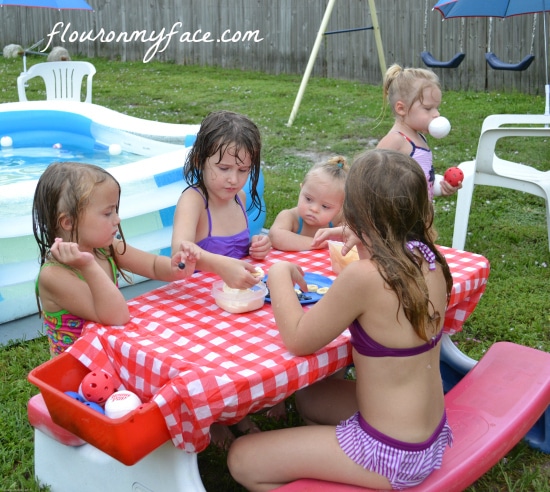 Then played in the pool some more.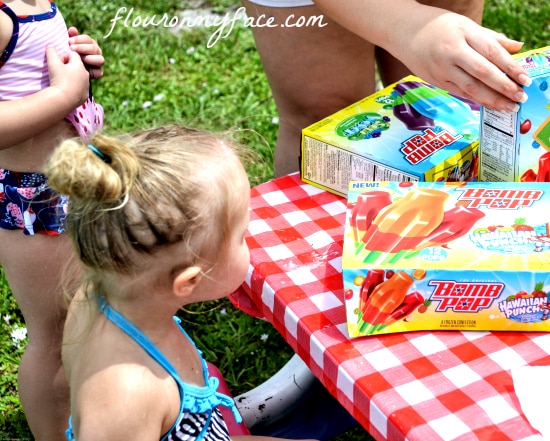 I was hoping to serve lunch before we got to the ice pops but we almost has a revolt on our hands. These kids wanted their Bomb Pops! It was pretty hot outside so we decided to let them cool off with the Bomb Pops while we cooked lunch.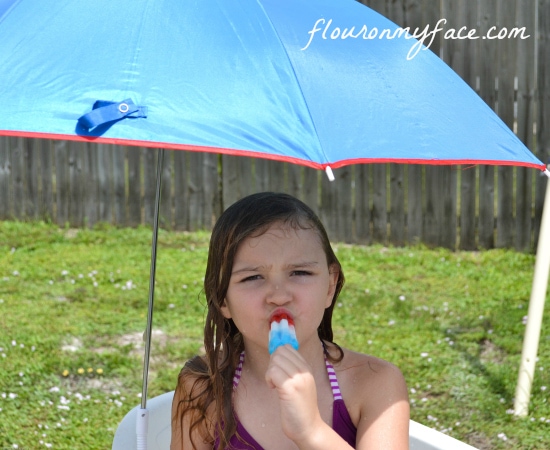 The kids had a blast.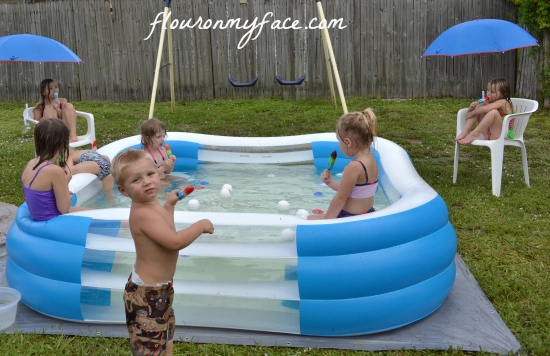 Poor Aiden was out numbered 6 to 1.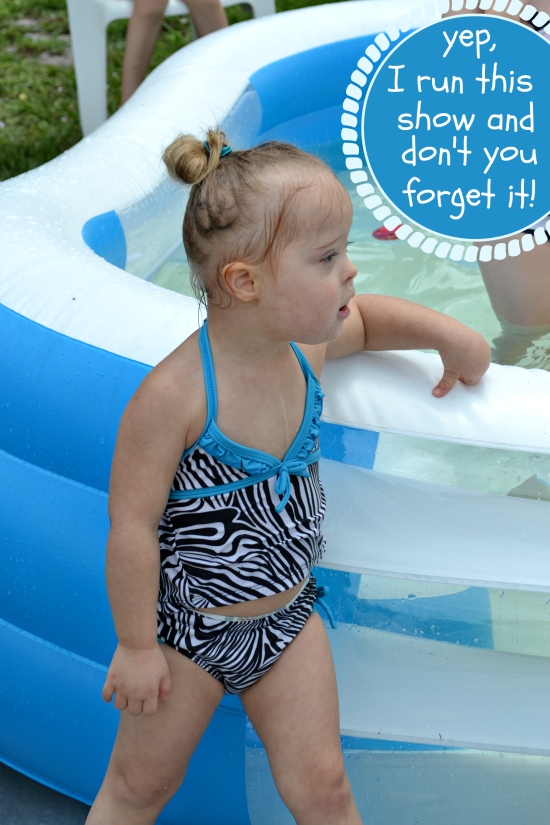 If you're looking for a fun kid activity that is guaranteed to put a smile on their faces pick up a couple of boxes of Bomb Pops and fill the pool! To check out Bomb Pops new flavors head over to the Bomb Pop website or The Original Bomb Pop Facebook page.