Here is a little twist for those who absolutely love homemade bread stuffing during the holiday's. Make a loaf of this Stuffing Bread instead. Enjoy all the flavors of homemade bread stuffing in a slice. Imagine eating a leftover turkey sandwich on a thick slice of stuffing bread.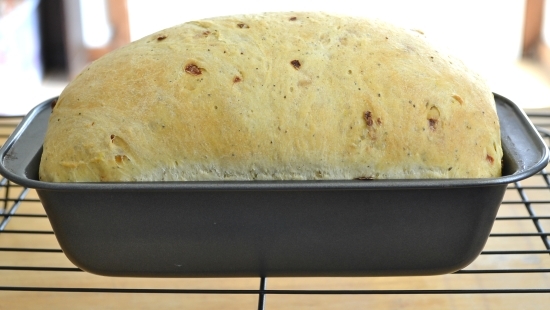 You may have seen me mention the King Arthur Flour Baker's Companion magazine a time or two.
I've made many recipes out of this magazine. My favorite sugar cookie recipe and decorator frosting recipe is in this magazine.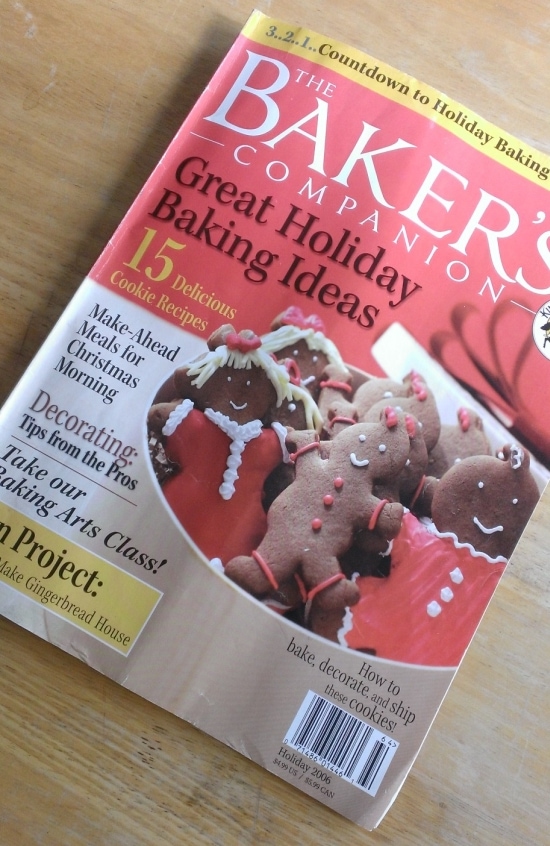 King Arthur Baking Companion Magazine
It isn't a new magazine either. I bought this issue back in 2006. It is packed full of holiday recipes. I pull it out every Christmas when I am baking cookies.
This year as I was flipping through the pages I came across this recipe for "Stuffing Bread".
Each time I looked through this magazine when I saw this recipe I wanted to make it but never got a chance.
So this year when I was planning my Christmas dinner I decided I was going to make it.
The recipe does double duty. You can bake it and eat it just like you would any home baked bread recipe or you can cut it up and use it to make a bread stuffing if you'd like.
I decided to make it and eat it like you would a regular bread recipe.
I love homemade bread stuffing but I'm really the only one in the family who likes it. Matter of fact no one in my immediate family eats stuffing but me. My sister in-law loves stuffing so I made her a loaf also.
It was so good toasted with butter on it. It's like eating a slice of stuffing and would be great made into rolls also.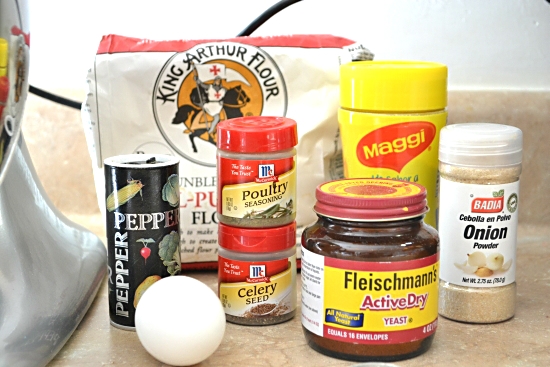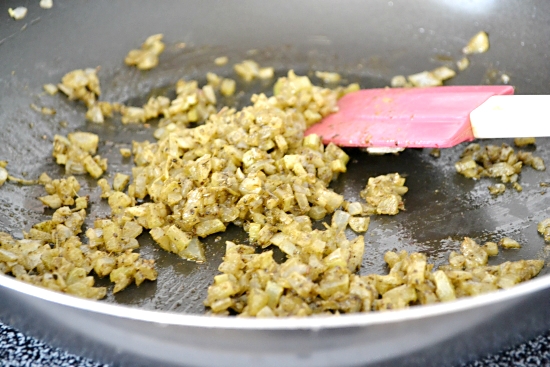 As you may know bread stuffing has onions and celery in it and so does this Stuffing Bread. You saute the onions and celery in the butter.
Now when my mother made her bread stuffing she always added the spices in with the onions and celery. The original recipe from the magazine didn't do that but I did. It made the house smell wonderful and brought back memories of my mother cooking a turkey for Christmas or Thanksgiving dinner.
I haven't had good bread stuffing like mom made in years.
While you're cooking the onions and celery proof your yeast by measuring it into a bowl with warm water.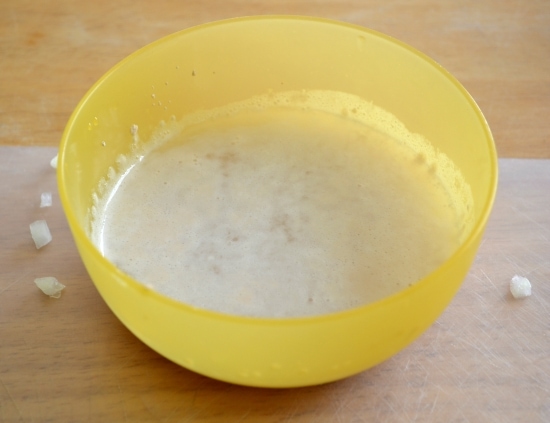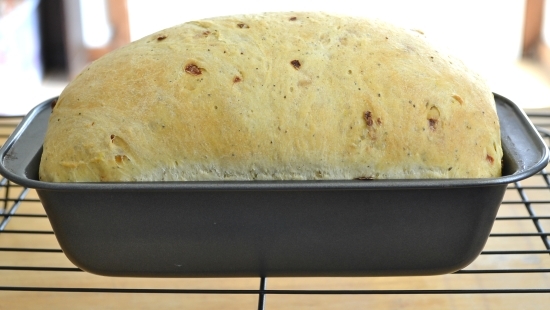 Put the flour and chicken bouillon powder in your mixing bowl and mix until combined.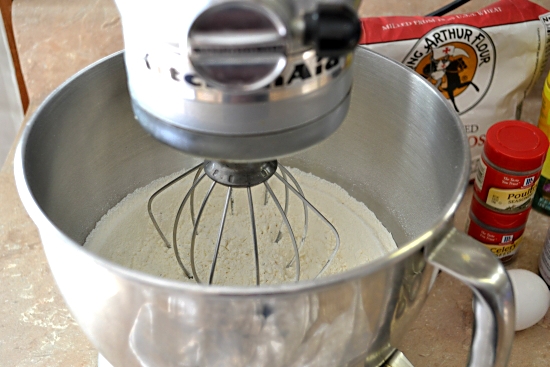 Mix the dry ingredients in your bowl
Add the egg and yeast water.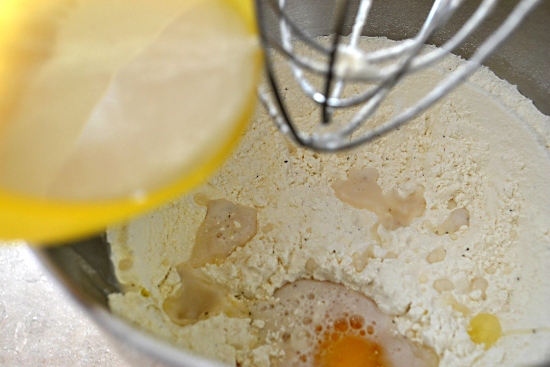 Mix on low until combined. It will be very dry. Add the cooked onion and celery to the bowl.
Mix on low. The dough will seem very dry but once the onion and celery start releasing some of their liquids it will come together.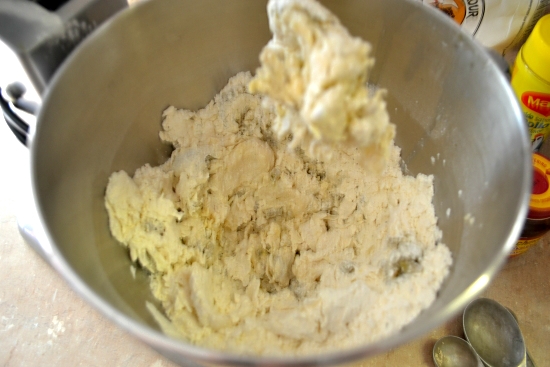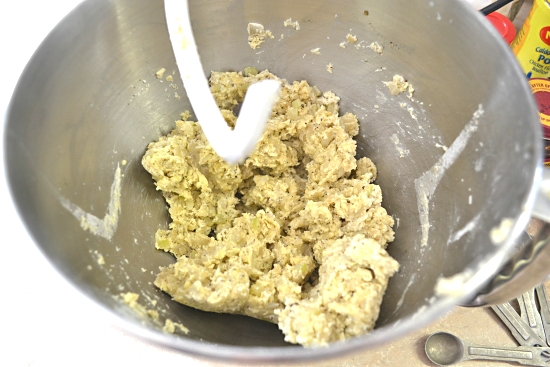 Since this recipe only makes one loaf of bread and I was making a loaf for my sister in-law also I made it twice. For the second batch I added 2 teaspoons of melted butter to the dough at this stage. Both loaves turned out very good.
Adding the extra butter helped with the kneading portion of the recipe but from what I could see it really didn't change the loaves of bread. So if you need to work with a dough that is more pliable because you do not have a Kitchen Aid Mixer to do the kneading for you feel free to add the extra butter.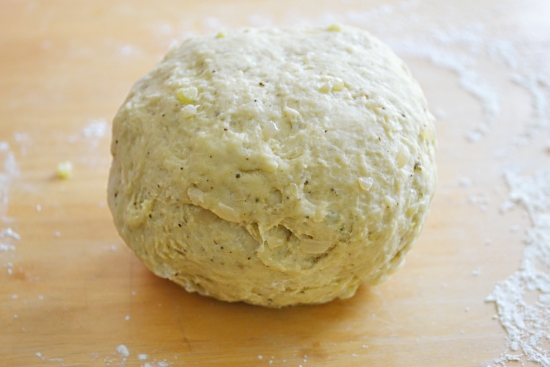 If you have ever made homemade bread before you will know that this is a very lumpy uneven ball of dough. Much different then you might normally end up with. This is the way the dough turned out because it is a very dry dough.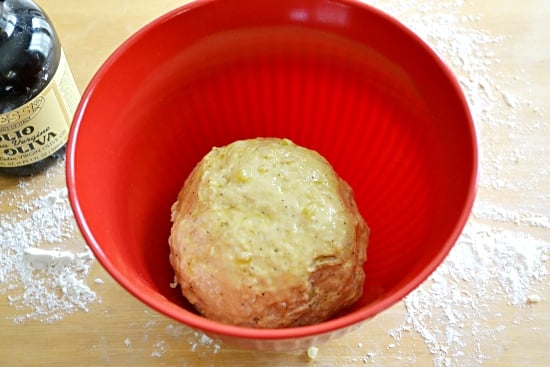 The first batch of dough is ready to be formed into a loaf and set to rise in the bread pan. Here is the second loaf on the right that still needs to rise for an hour.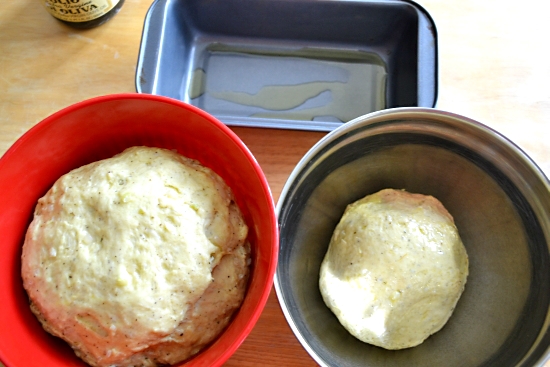 First dough batch done rising and second batch to rise
Can you see the difference in the texture of the two batches of dough? The second batch had the extra 2 tablespoons of butter added. It is much smoother then the first batch of drier dough.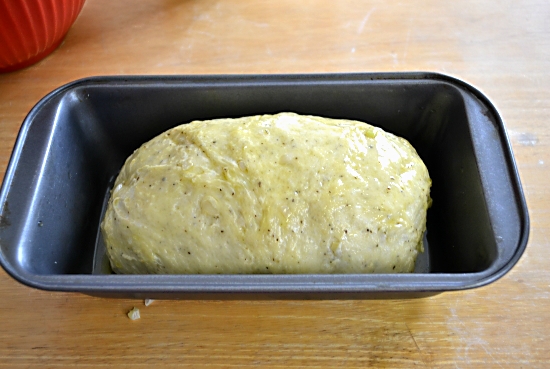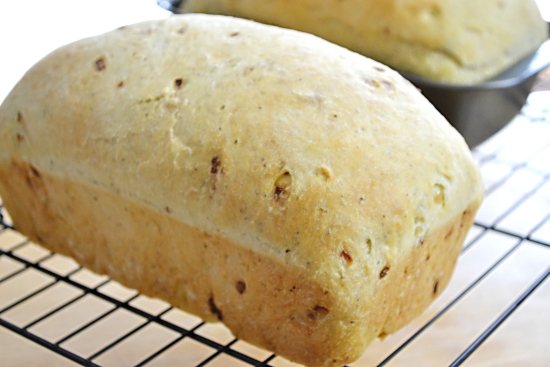 Stuffing Bread fresh and golden from the oven
More recipes you'll love!
Print the Stuffing Bread Recipe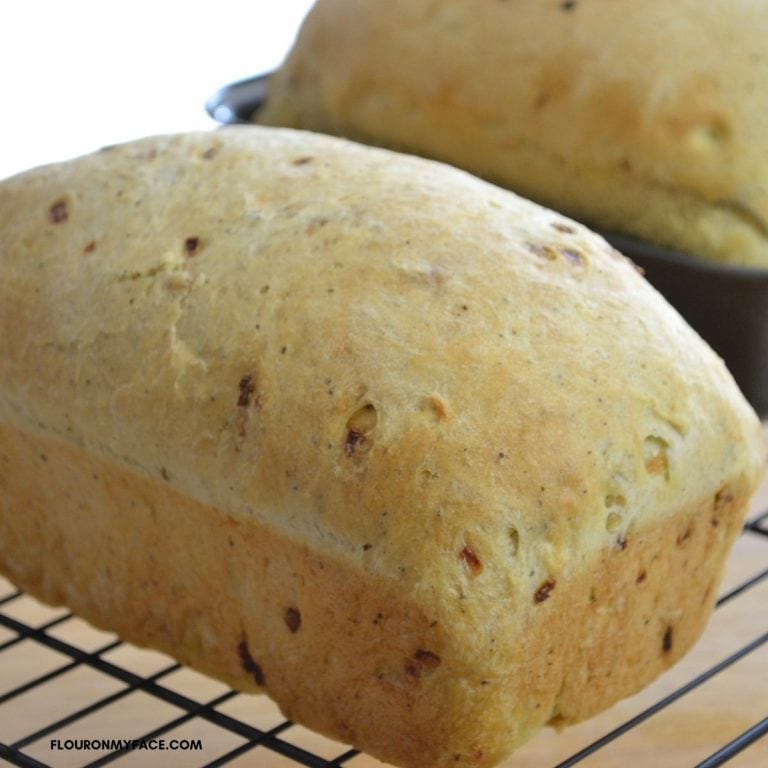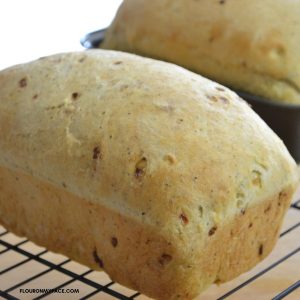 Stuffing Bread Recipe
Here is a little twist for those who absolutely love homemade bread stuffing during the holiday's. Make a loaf of this Stuffing Bread instead. Enjoy all the flavors of homemade bread stuffing in a slice. Imagine eating a leftover turkey sandwich on a thick slice of stuffing bread.
Rate this Recipe
Ingredients
2

tablespoons

unsalted butter

½

cup

diced onions

¼

cup

diced celery

½

cup

warm water

2

tsp

active dry yeast

1

large

egg

3

cups

unbleached all-purpose Flour

2

teaspoons

chicken bouillon powder

2

teaspoons

poultry seasoning

1

teaspoon

onion powder

½

teaspoon

salt

¼

teaspoon

ground black pepper

½

teaspoon

celery seeds
Follow Flour On My Face on Pinterest
Instructions
Assemble all your ingredients.

In a large skillet sauté the onions, celery, poultry seasoning, salt and pepper in the butter.

Bloom the yeast by warming the water slightly, adding the yeast and stirring to dissolve. Set it aside until the yeast is foaming on the top of the water.

Add the flour and chicken bouillon and onion powder to your mixing bowl and stir to combine.

Add the egg and yeast to the bowl and stir until combined. Dough will be dry.

Add the cooked onion and celery mixture to the bowl and mix well. It will be dry but once the liquid from the onions and celery start mixing in it will release some of the liquid and moisten the dough.

Knead for 10 minutes. Turn the dough out and put in a well oiled bowl. Cover with loose plastic wrap and let rise until doubled. About 1 hour depending on the temp of your kitchen.

Once doubled form into a loaf and put into a well greased bread pan. Cover with plastic again and let rise until the dough crests over the edges of the bread pan.

Bake the bread in a 375' F pre-heated oven. Bake for 35-40 minutes until golden brown. Let cool five minutes and turn out of bread pan. Cool before cooking.
Recipe Expert Tips
Yeast: Always use fresh yeast when baking bread.
Can be toasted and eaten just like a regular piece of homemade bread or cut into cubes and used to make homemade Bread Stuffing.
Nutrition
Serving:
1
Slice
Calories:
74
kcal
Carbohydrates:
13
g
Protein:
2
g
Fat:
1
g
Saturated Fat:
1
g
Cholesterol:
9
mg
Sodium:
93
mg
Potassium:
36
mg
Fiber:
1
g
Sugar:
1
g
Vitamin A:
48
IU
Vitamin C:
1
mg
Calcium:
7
mg
Iron:
1
mg
Tried this recipe?
Share a picture on Instagram and tag @flouronmyface2