50 Margarita Recipes
Take a peek at these 50 Margarita Recipes to help you celebrate Cinco de Mayo in May. The margarita the perfect cocktail to sip on for Cinco de Mayo. Or any time you please. Who needs a holiday to enjoy a margarita?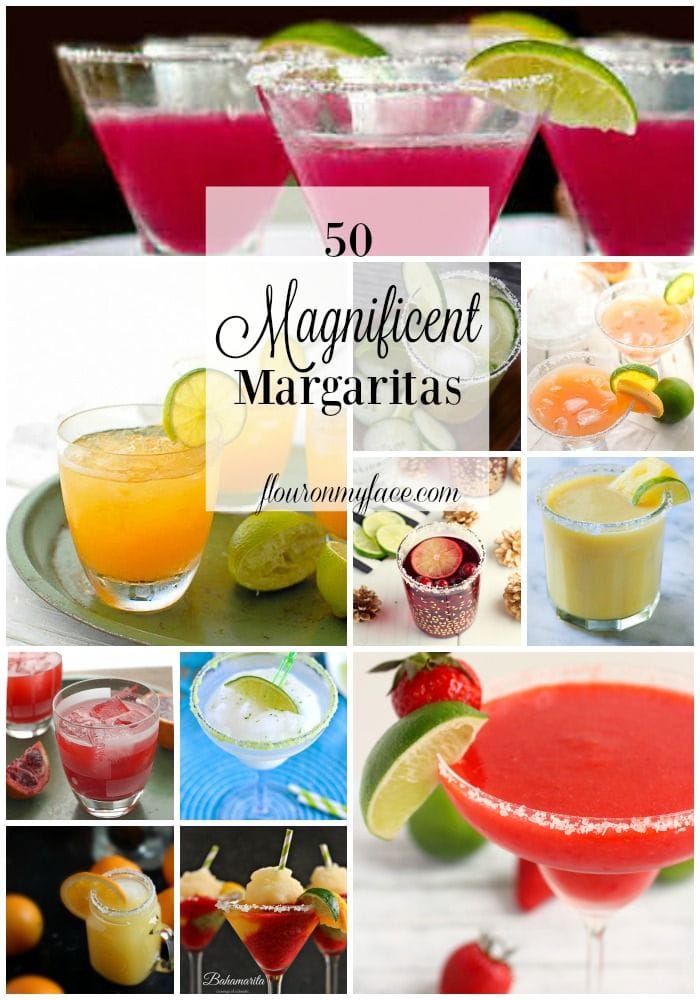 The Margarita is a favorite cocktail for Cinco de Mayo Day. But celebrating this sweet and salty cocktail doesn't end there. The Margarita is so popular that it has its own National Food Holiday.
What I love about a Margarita is that there are so many different flavors concoctions that can be turned into a Margarita.
If you love frozen cocktail recipes then you can turn your favorite Margarita into a frozen Margarita if you'd like. Frozen Margaritas are very popular down here in Florida.
Oh and let's not forget about Jimmy Buffett and his Margaritaville song. Anytime I think of a Margarita the lyrics to that song start playing in my head! You too?
Start with the traditional Margarita recipe made with tequila, triple sec and lime juice add a little imagination and you have 50 magnificent Margarite Recipes to pick from for Cinco de Mayo.
My new Spicy Jalapeno Thyme Margarita recipe is here!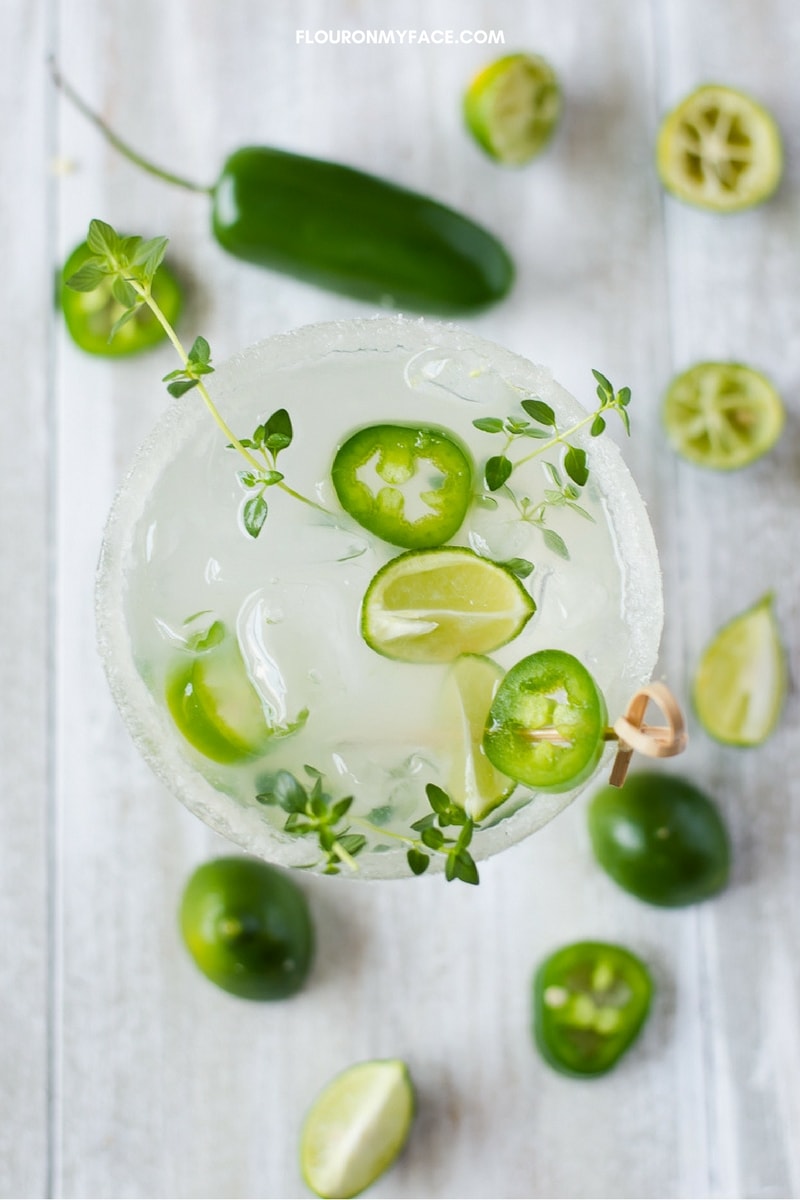 50 Magnificent Margarita Recipes
1. Cranberry Margarita
2. Blueberry Meyer Lemon Margarita
3. Strawberry Lime Margarita
4. Fresh Peach Margarita
5. Blood Orange Margaritas
6. Peach Cobbler Margarita
7. Caramelized Grapefruit Margarita
8. Skinny Margaritas
9. Dragon Fruit Margaritas
10. Easy Frozen Margarita
11. Mango Margaritas
12. Bloody Margarita
13. Chocolate Margaritas
14. Frozen Caramelized Pineapple Margarita
15. Strawberry Mango Margarita
16. Strawberry Basil Margaritas
17. Orange, Lime Juice, & Honey Margarita
18. Frozen Bahamarita
19. Sweet & Spicy Margarita
20. Jalapeno Margarita
21. Watermelon Grapefruit Margaritas
22. Raspberry Lemonade Margarita
23. Strawberry Lime Margaritas
24. Cilantro Margarita
25. Italian Margarita
26. Champagne Margaritas
27. Margarita De Pepino (Cucumber)
28. Cranberry Prosecco Margarita
29. Skinny Mixed Berry Margarita
30. Spicy Grapefruit Margarita
31. Lemon Spicy Margarita
32. Apple Cider Margarita
33. Key Lime Pie Margaritas
34. Pomegranate Margarita
35. Pomegranate Kombucha Margarita
36. Grapefruit Margarita
37. Strawberry Jalapeno Margarita
38. Tamarind Margarita
39. Avocado Margaritas
40. Grapefruit Hibiscus Margarita
41. Pineapple Cilantro Margarita
42. Strawberry Cherry Margaritas
43. Fresh Fig Margarita
44. Clementine Thyme Margarita
45. Holly Jolly Rita
46. Spiced Apple Margaritas
47. Blood Orange Ginger Margarita
48. Pomegranate Basil Margaritas
49. Blackberry Margaritas
50. Orange Vanilla Margaritas