Who doesn't love flavorful, delicious red velvet desserts?
It's no wonder these treats have become so popular, with their beautiful, vibrant hue and iconic flavor.
Whether it's a cupcake, cake, or a modern unique twist you're looking for, there is no shortage of red velvet desserts that will tantalize your taste buds.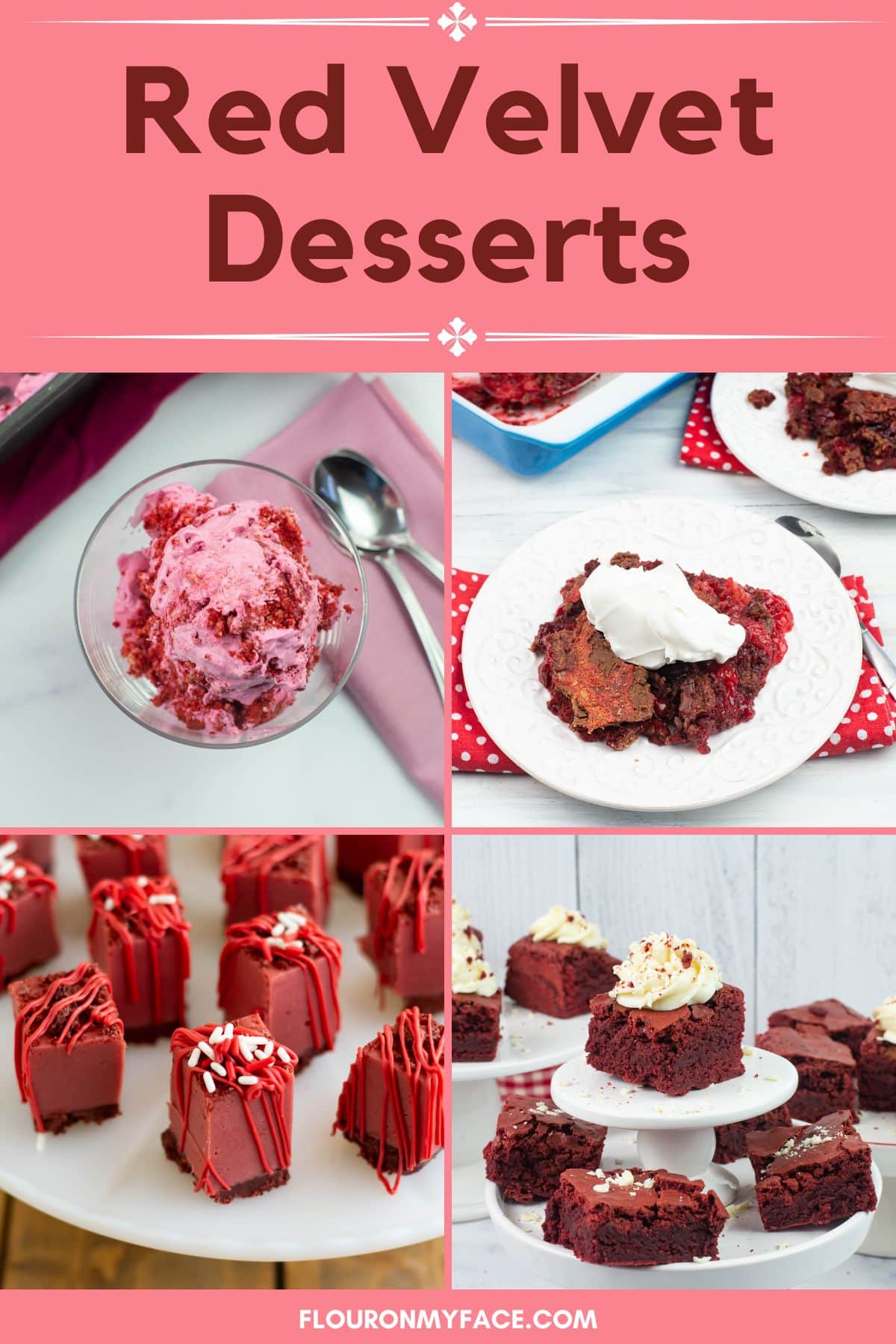 In this article, you'll learn about the history of red velvet desserts, knowledge of their key ingredients, and different recipes to try at home.
Red Velvet Cake is a classic southern dessert recipe for special occasions. Traditionally three to five layers of bright red cake separated with a cream cheese frosting and decorated with a thick icing.
Red Velvet Key Ingredients
Red velvet ingredients include buttermilk, butter, cocoa powder, baking soda, vinegar, and flour.
flour: the base for most baking recipes
buttermilk: adds a tangy flavor and makes the cake moist
white distilled vinegar and baking soda: helps the cake rise and lends to its soft and velvety crumb.
cocoa powder: gives the cake its rich chocolaty devil's food cake flavor.
butter and eggs: binds the ingredients together.
red food coloring: gives this classic dessert the bright deep red color it is known for.
From the traditional red velvet recipes to unique more modern recipe twists, discover the world of red velvet sweetness.
Red Velvet Desserts
Are you looking for a way to satisfy your sweet tooth and add a luxurious touch to your next special occasion?
Red velvet desserts are the perfect solution! With their rich and flavorful flavor, beautiful color, and impressive presentation, red velvet desserts will be the star of any gathering.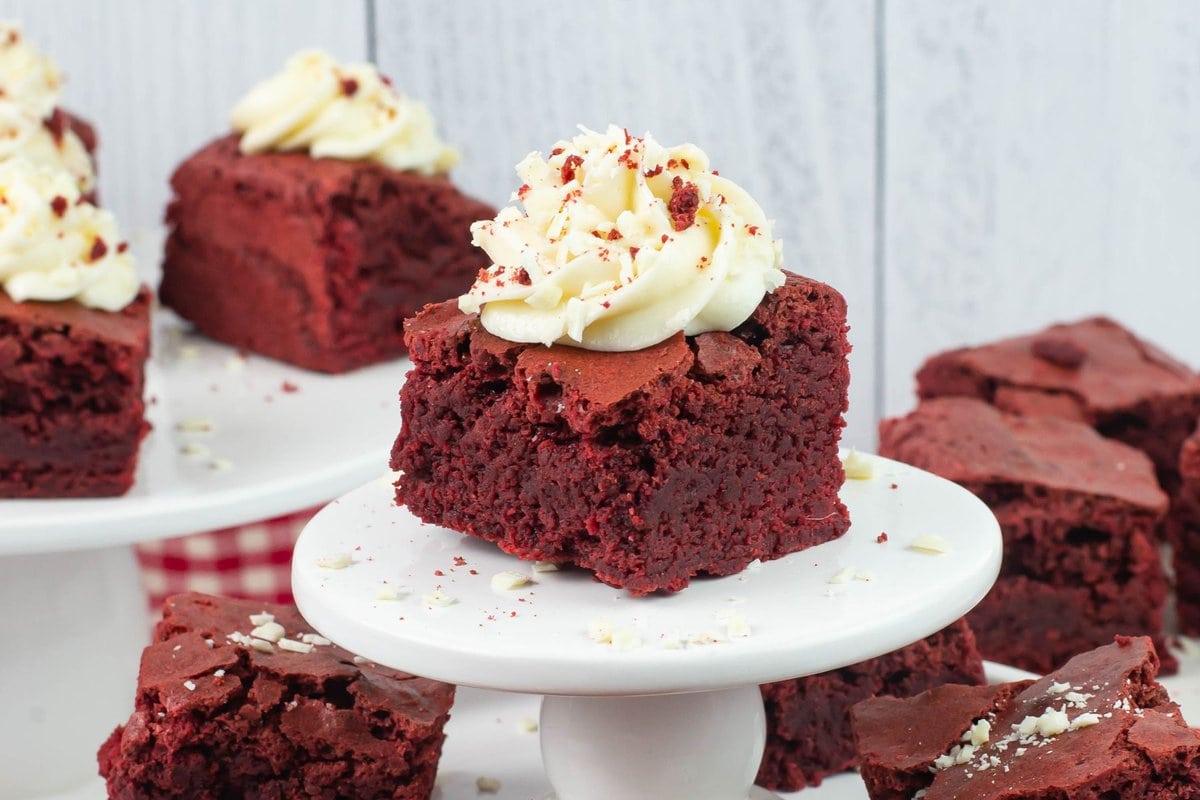 Red Velvet Brownies: Rich thick and chewy red velvet brownies are a perfect special occasion dessert or an anytime you have a craving dessert. This red velvet recipe would be a perfect Christmas or Valentines Day dessert for someone special.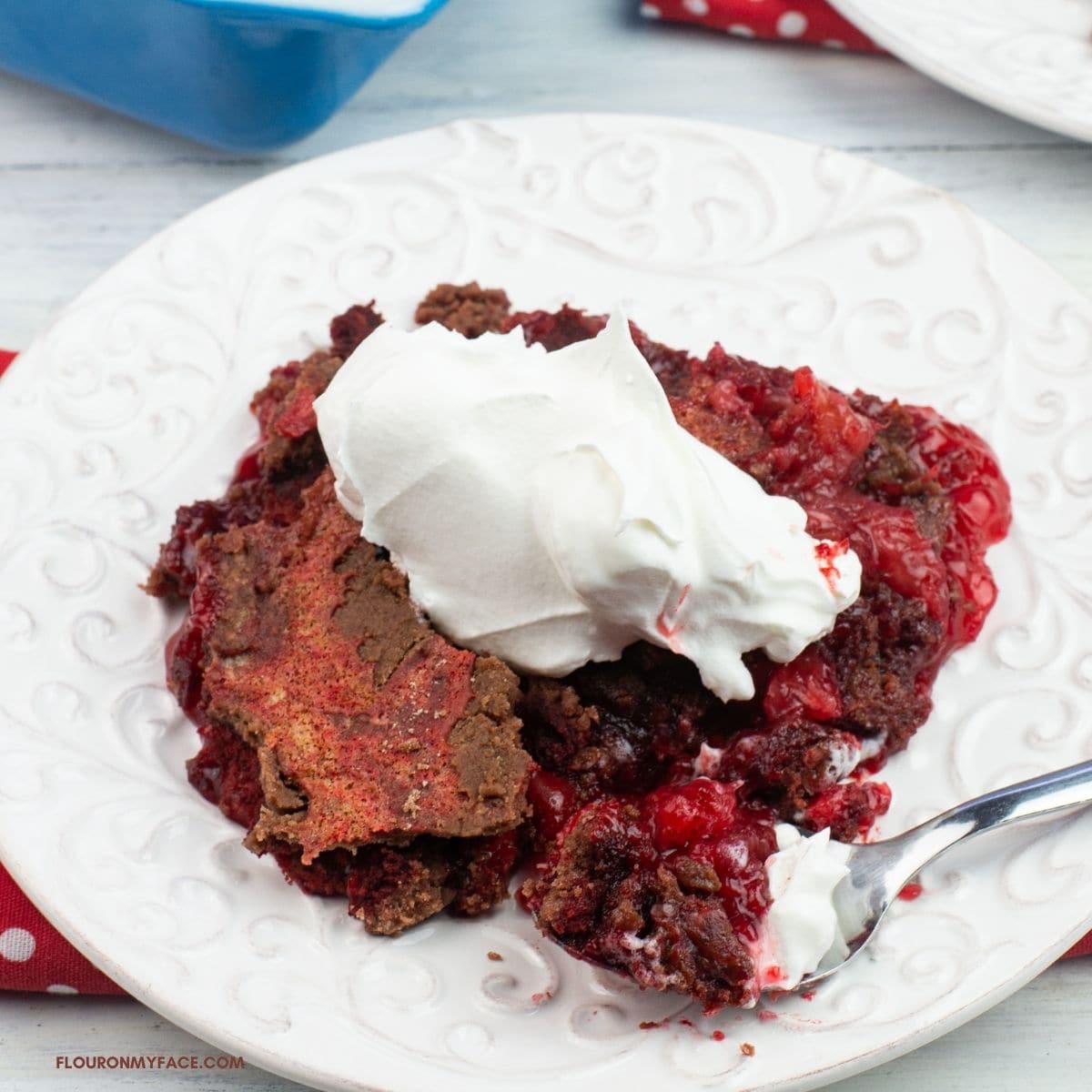 Red Velvet Dump Cake: Dump cakes are one of the easiest desserts you can make! Red velvet dump cake is a unique and delicious dessert that is surprisingly simple to make. In just minutes, with minimal effort, you can enjoy a decadent dessert that is sure to impress your family and friends. It's a remarkable combination of moist red velvet cake mix and cherry pie filling.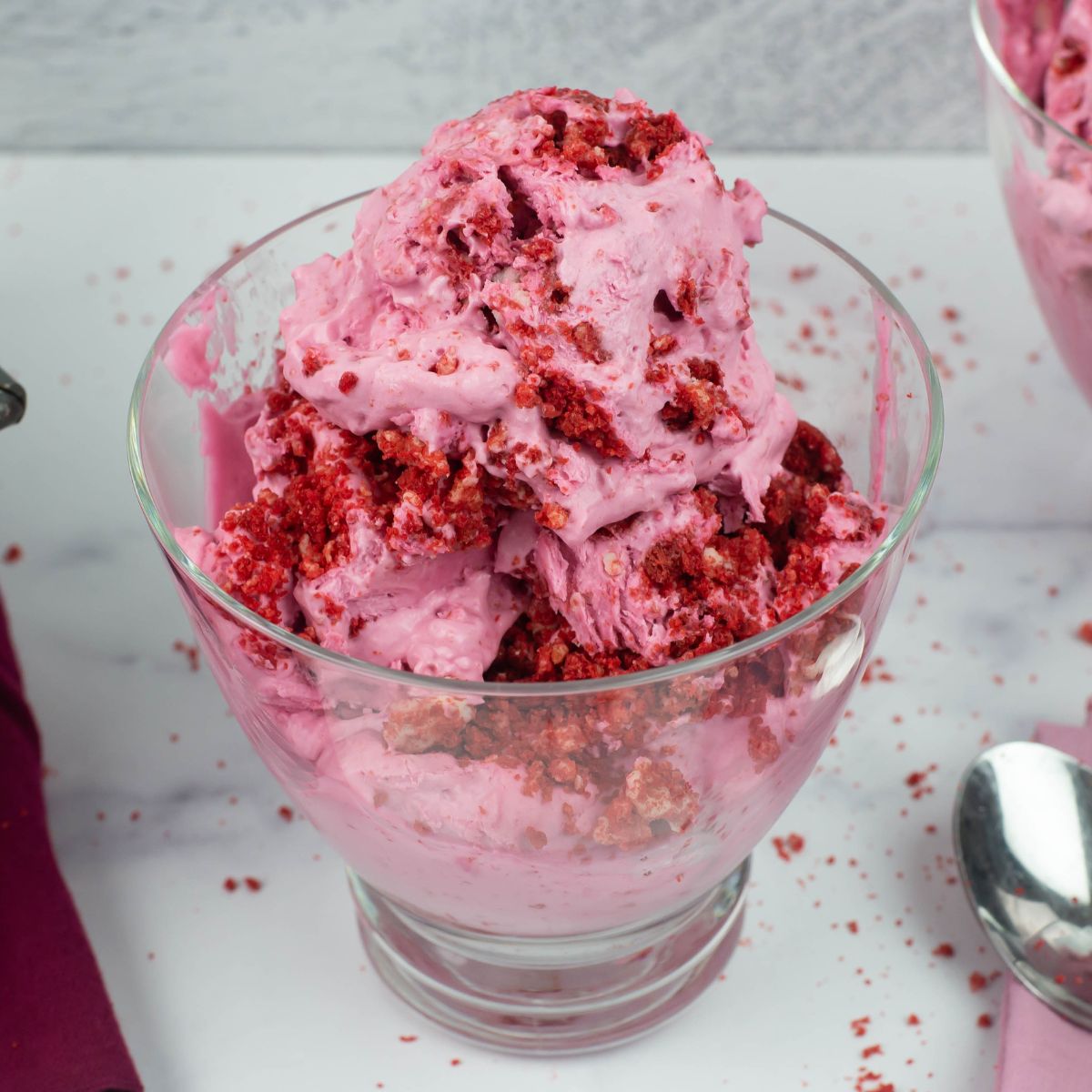 No Churn Red Velvet Cookie Ice Cream: Red Velvet Cookie Ice Cream is the perfect treat for any occasion. It takes just a few simple ingredients to make and a few easy steps to create a creamy. The red velvet sandwich cookies add the classic red velvet flavor profile to the ice cream base.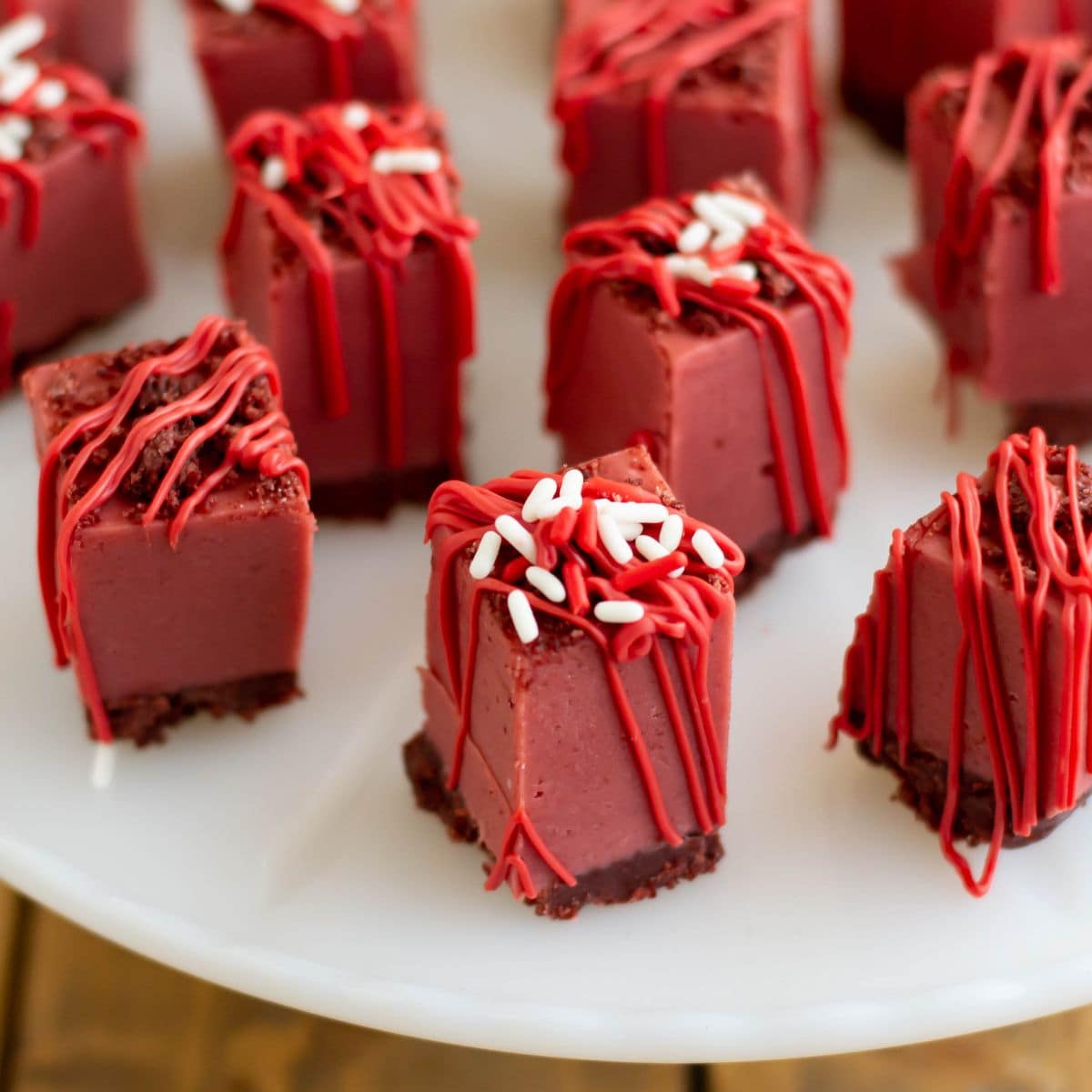 Red Velvet Fudge: This red velvet fudge recipe is an easy and delicious way to delight your family and friends this holiday season. Not only does the recipe require only minutes of preparation time and a few basic ingredients like red velvet marshmallows, the combination of red velvet flavors and fudge together in one tasty treat is sure to turn heads.
More Red Velvet Desserts Coming Soon
Red Velvet Cake Pops: Coming Soon. Sign up for the newsletter to be notified when the recipe is posted.
Red Velvet Lava Cake: Coming Soon!
Red Velvet Cake with Cream Cheese Frosting: Coming Soon!
Cake Mix Red Velvet Cookies
Helpful Red Velvet Desserts Products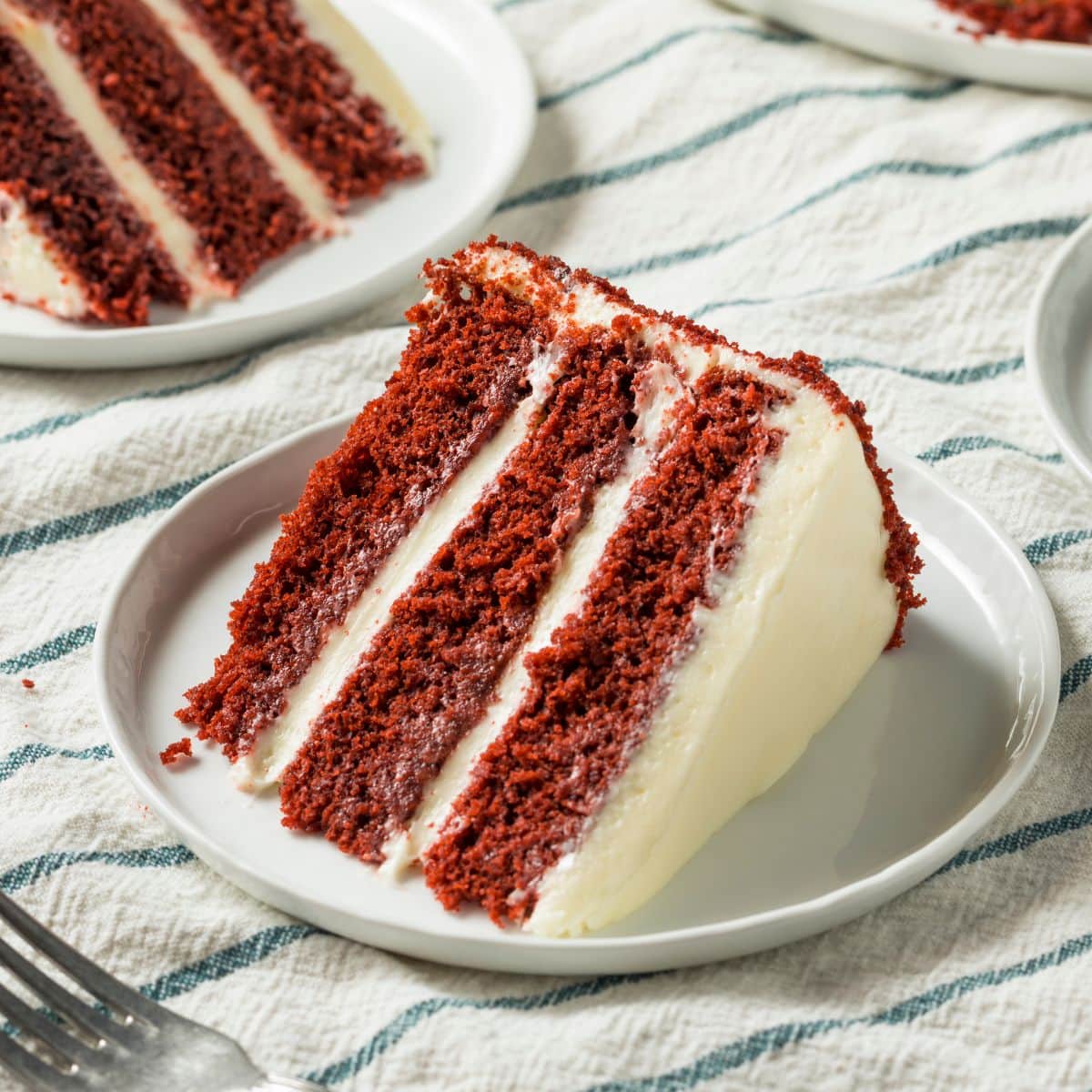 What is the origin of red velvet cake?
Few desserts have inspired such intrigue as the red velvet cake. The history of this sweet treat is shrouded in mystery, with tales of its origin ranging from a baker's secret recipe to a Depression-era shortcut.
Red velvet cake first appeared in the United States in the early twentieth century and has since become a staple of celebrations and special occasions.
The earliest red "velvet" cakes got their bright red color from a chemical reaction by mixing a certain type of cocoa powder with baking soda.
Then in the 1930's the Waldorf-Astoria in New York City started serving the cake but the pastry chef there did not invent the cake but probably improved upon a red velvet cake recipe.
In the WWII era when many baking ingredients were in short supply beet juice was used to add a "red" color and to help keep the cake moist.
Why is red velvet cake so popular in the South?
At some point the Red Velvet cake with cream cheese frosting became a popular Southern cake recipe.
From experience I can tell you that many mom & pop stores in Georgia offer for sale thick slices of 3 or even 5 layer red velvet cake.
Buttermilk is a staple in southern cooking and before long some ones Southern grandma started adding it to a red velvet cake recipe to improve upon the soft velvety crumb of a recipe. It tasted so good everyone was asking for the recipe. And before long a new traditional Southern dessert cake was born.
The original recipe was probably handed down to her.
Cheesecake Recipes
If you love red velvet dessert recipes you might also love cheesecake recipes.
Are you a cheesecake lover? Get ready to explore some drool-worthy recipes and tantalize your taste buds!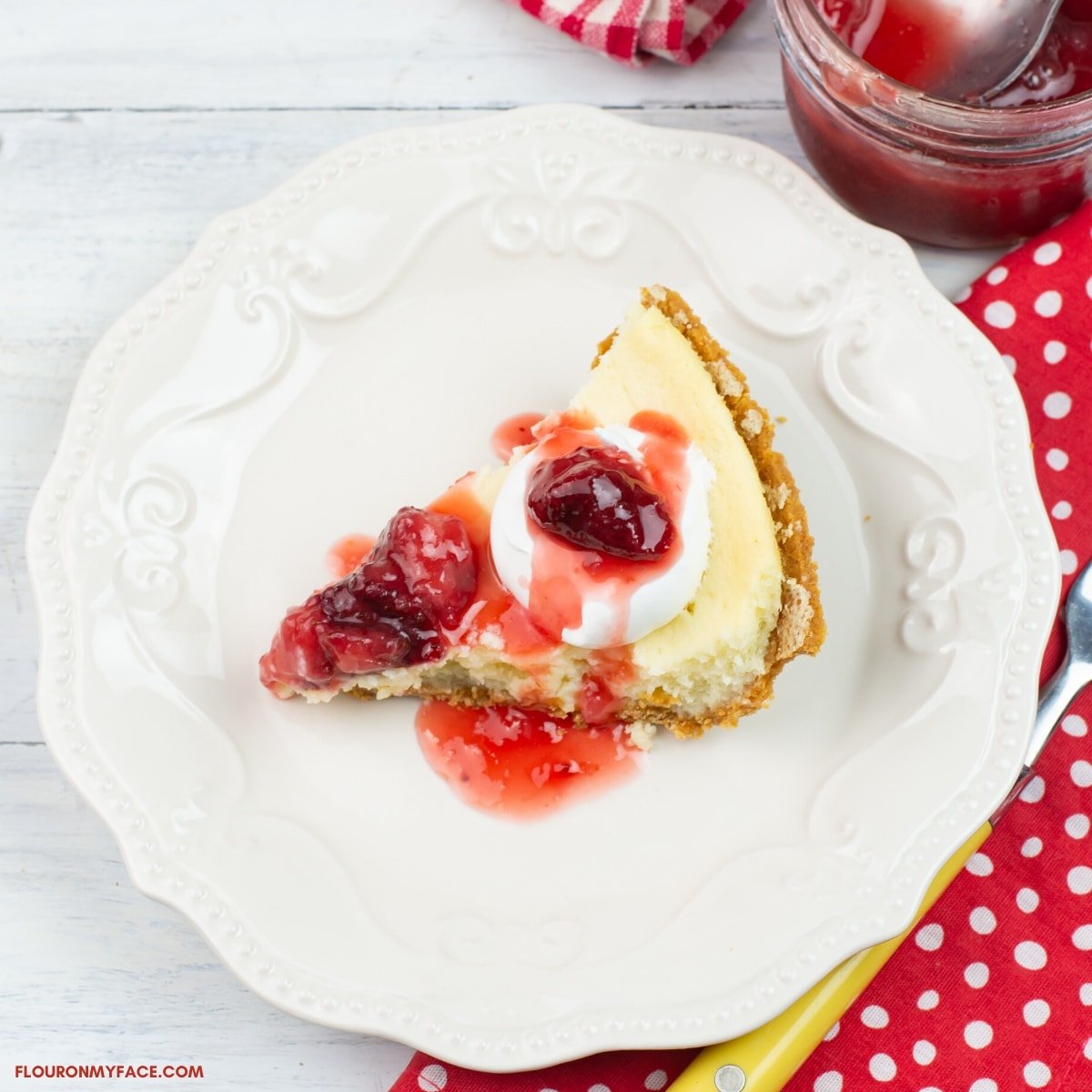 Email questions or recipe requests to flouronmyface@gmail.com. Follow me on Pinterest, YouTube, Instagram and Facebook.