How to Roast a Turkey Breast
How to roast a turkey breast for Thanksgiving. If you are feed a small family you might only need to cook a small amount of turkey for Thanksgiving.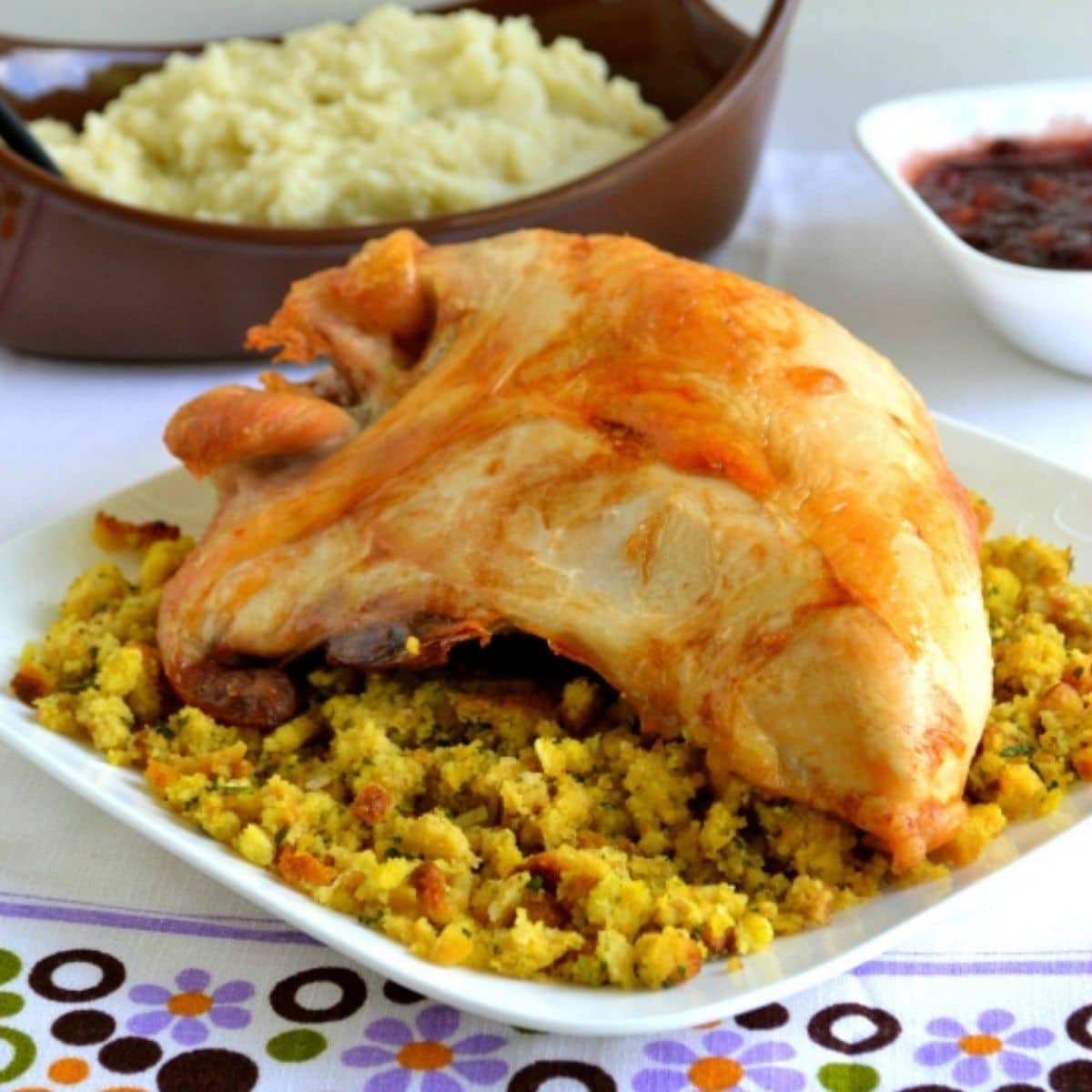 Here is how you can roast a perfect turkey breast for the holidays.
If you have a large family or you normally host family holiday dinners you probably have only cooked a whole turkey.
But what if you don't have a big family and making a whole turkey is just too much turkey for your family.
You can still enjoy turkey for holiday meals. Roasting a turkey breast is the perfect solution to holiday cooking for a small family.
How to Roast a Turkey Breast
1 three pound Turkey Breast
2 tablespoons butter
aluminum foil
salt and pepper to taste
Directions
Rinse turkey breast with cold water and pat dry with paper towels.
Place the turkey breast, skin side up in a roasting pan.
Rub skin with butter. Salt and pepper if desired.
Cover the entire roasting pan, slightly tenting the aluminum foil over the turkey breast.
Bake the turkey breast 1½ hours in a preheated 350 degree oven.
Remove the foil and bake an additional 20-30 minutes to brown.
Remove turkey breast from the oven.
Allow turkey to rest at least 10 minutes before carving.
Recipe Expert Tips
Always cook poultry thoroughly. If in doubt use a meat thermometer. Poultry should be cooked to an internal temperature of 170 degrees.
Use the pan drippings to make gravy.
Side dish recipes you'll love