Iced Tea is Easy with Lipton Tea K-Cups
Disclosure: Post Sponsored by Lunchbox. All opinions are 100% my own. ©2015 Target Brands, Inc. Target, the Bullseye Design and Bullseye Dog are trademarks of Target Brands, Inc. All rights reserved.
This summer, iced tea is easy as 1-2-3! Thanks to Lipton K-Cups is easier than ever to make iced tea for your summer activities, just put a k-cup in your Keurig, brew over ice, and then enjoy! And now, you can get these K-Cups from Target at 5% off thanks to Cartwheel from 5/24/15 – 7/18/15
Lipton K-Cups make brewing a glass of ice tea so easy. From start to finish you can have a tall cold glass of iced tea in about a minute.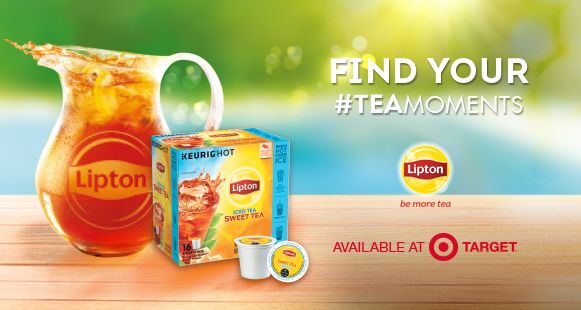 It might be a picnic, a day at the lake, or a simple dinner with friends and family, it's your Tea Moment, a time for you to sit back, relax and drink it all in.
Target Cartwheel Lipton K-Cups Deal
Make those tea moments even sweeter with Lipton K-Cups, now 5% off at Target with the Cartwheel app. Dates: 6/16/15 – 9/19/15
You've downloaded the Target Cartwheel app already, right? Now all you have to do is save the Lipton K-Cups Cartwheel Deal to your cart and at check out have the cashier scan your Cartwheel barcode.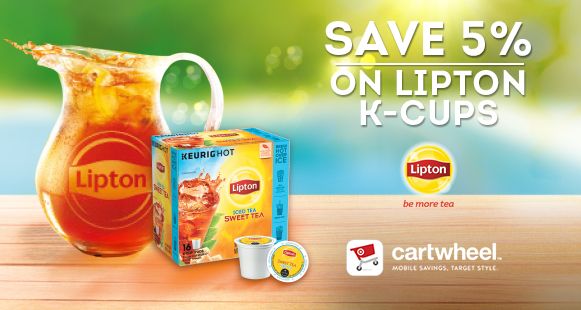 It's so easy to enjoy your own #TeaMoments with Lipton Tea K-Cups.
How to Make Lipton Ice Tea in a Keurig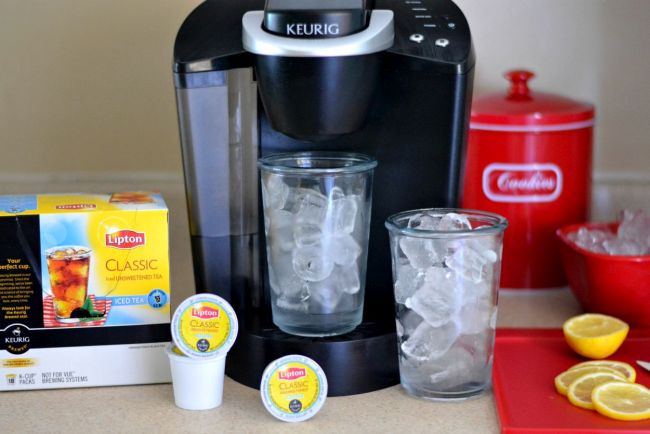 Check out this quick video that shows just how easy it is to brew a tall cool glass of Lipton iced tea with Lipton Classic Unsweetened Tea K-Cups.
Lipton Iced Tea in 1-2-3 with Lipton K-Cups
Fill a glass with ice.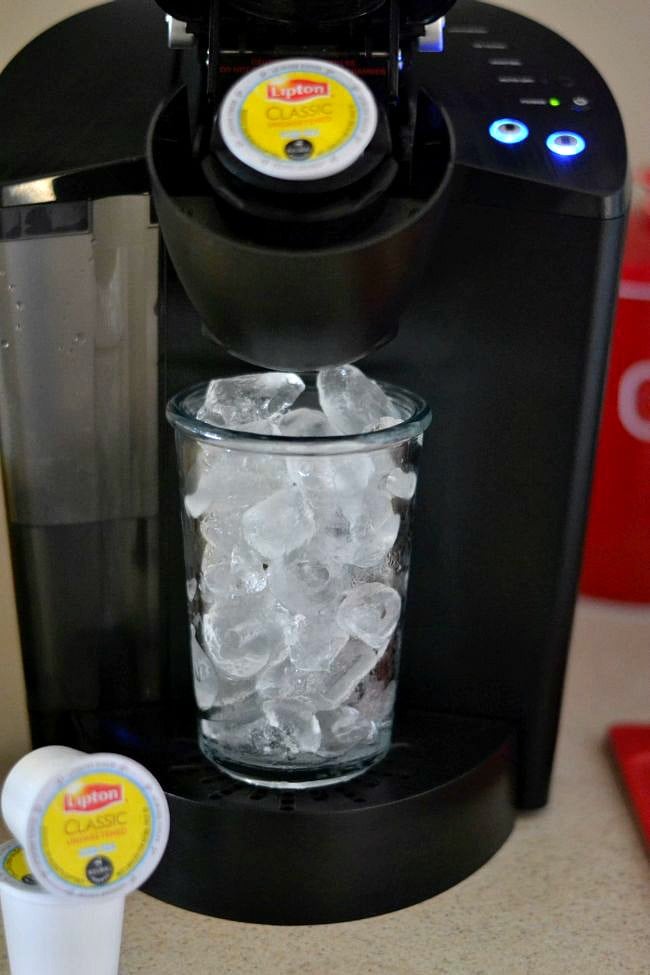 Brew Lipton Classic Tea K-Cup in your Keurig