Happy National Coffee Day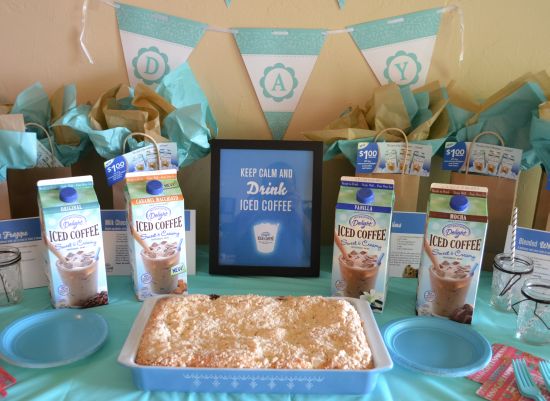 National Coffee Day was September 29th and I had the pleasure of hosting a Coffee Day party with International Delight Iced Coffee.
My guests had a chance to sample International Delight Iced Coffee, enjoy the mocha caramel brownie bites and raspberry cream cheese coffee cake I made.
We had a couple of last-minute cancellations. Some nasty virus/cold has been making its way through our family and close friends for over a month now. It's one of those bugs that likes to linger.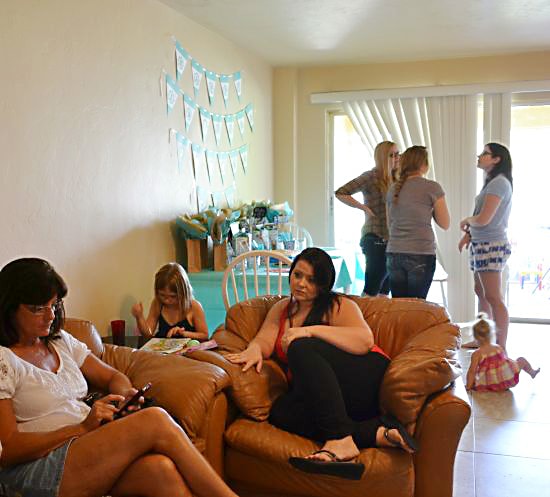 Even though we were a couple of guest short we had a great time.
Hands down the mocha was everyone's favorite flavor along with the sweet little treat I whipped up with ID Mocha Iced Coffee, ID Caramel Macchiato coffee cream and whipped cream.
More on this recipe below.
I've been an ID Iced Coffee fan since it first came out and mocha has also been my favorite flavor. I will drink it straight out of the container or for some added fun I will add a splash of one of the ID creamers. This week it is Pumpkin Pie Spice.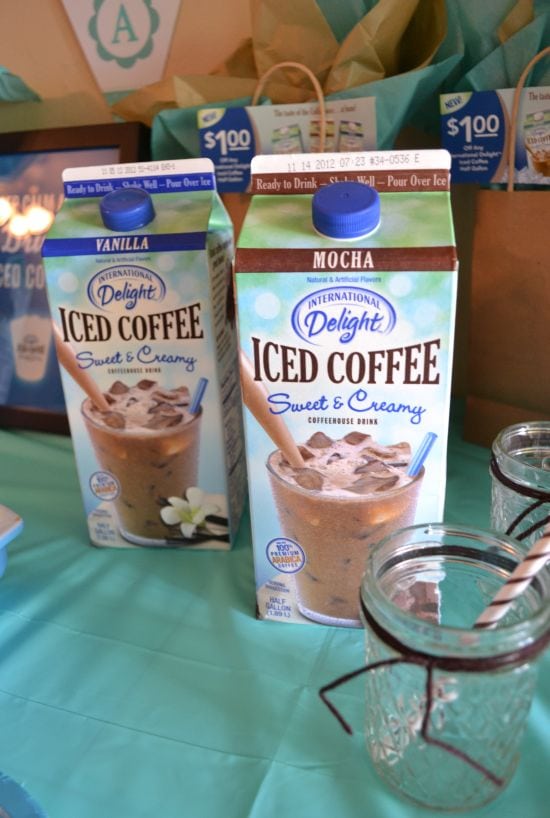 International Delight Iced Coffee is available in four flavors, Original, Vanilla, Mocha and Caramel Macchiato.
Caramel Macchiato is the newest flavor.
Yummy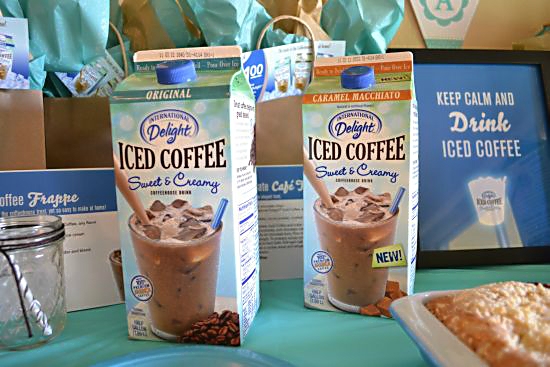 I have a confession to make.
The container of ID Caramel Macchiato Iced Coffee on the table is empty.
I picked it up the week before my party. So far I have only found it in Wal-Mart. It was too tempting not to open and sample before the party. I thought that I would find the new flavor in one of the grocery stores near by so I could buy another container in time for the party.
It seems no one is carrying it yet except for Wal-Mart. The day before my party I picked the container up and shook it to see how much I had left and found it almost empty.
Between myself and my two daughters we pretty much finished it off.
Oopsy........
I didn't have time to go to Wal-Mart before the party so I kept the container so I could tell everyone at the party about the new flavor.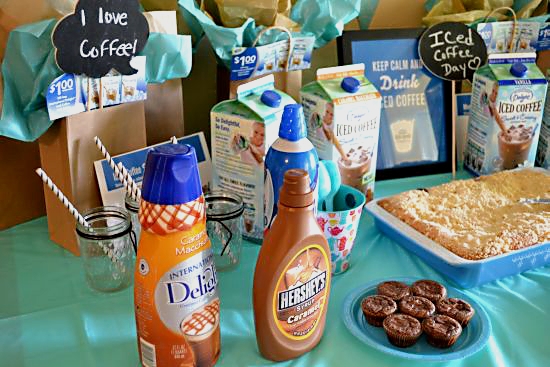 Even though we didn't have any of the new International Delight Caramel Macchiato Iced Coffee on hand to sample I had planned to make my Mocha Caramel Macchiato Shooters for my guests anyway.
These shooters are so good and everyone loved them.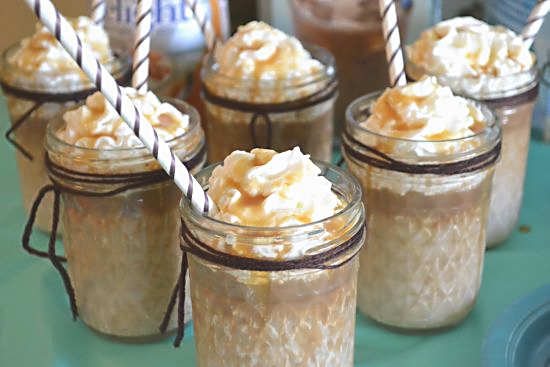 After everyone sucked down the shooters, and yes I mean sucked them down.
They are so good that you keep taking a sip and before you know it your straw is sucking at the whipped cream foam on the bottom of your glass.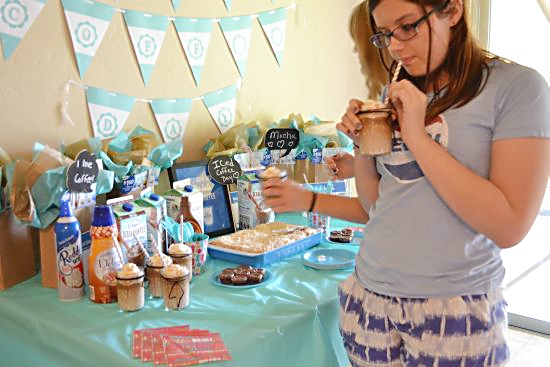 My daughter's best friends came to the party because they love iced coffee also.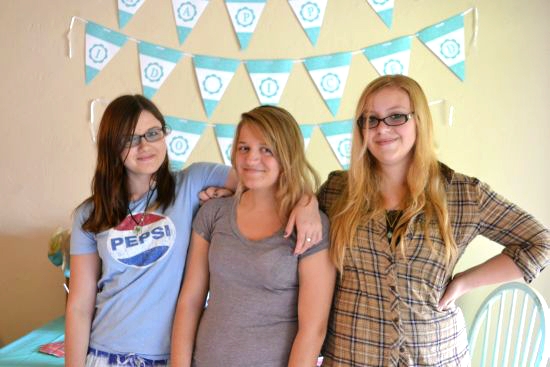 I hope you enjoyed National Coffee Day with International Delight Iced Coffee.
If not..... don't worry every day is iced coffee day as long as you have a container of ID iced coffee on hand. If you don't grab a container the next time you're at the grocery store and enjoy a glass as soon as you get home.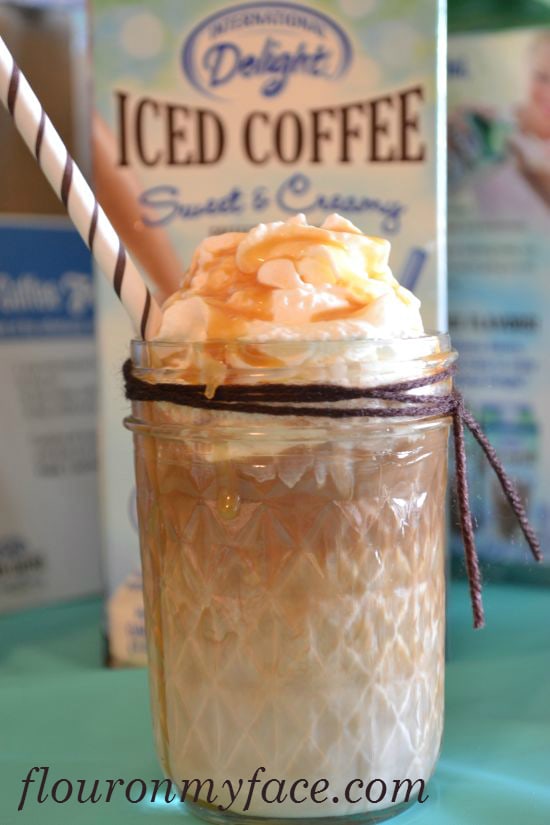 You can connect with International Delight on Facebook and Twitter for more fun ways to enjoy ID Iced Coffee
I wrote this review while participating in an In Home Party campaign by Mom Central Consulting on behalf of International Delight and received product samples to facilitate my party and review, and a promotional item to thank me for participating. All opinions are my own.