Celebrate the Everyday with Cool Whip Frosting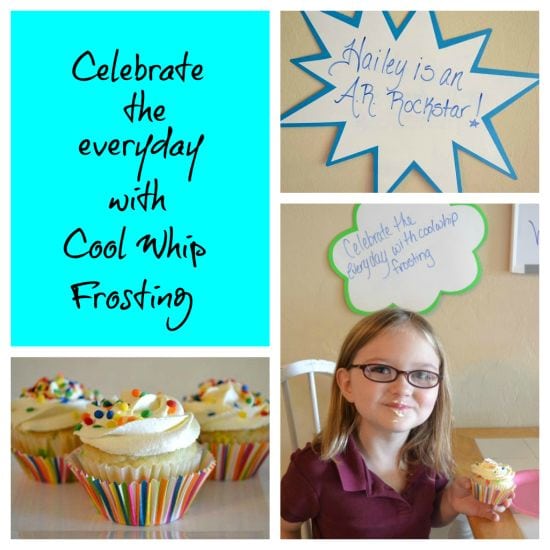 Check out this great coupon for the new Cool Whip Frosting!
I love to throw a party.
Birthday, Halloween, Cookie Exchange, Brand Sponsored. You name it I'm on it.
Parties are my thing and if you read my blog regularly you've seen a post or two about a party I have hosted.
Sometimes it's easy to forget that there are everyday occasions that are worth celebrating also. Like a milestone your child has met, a personal goal met or even when you're child or grandchild gets a good grade in school when they have been having a hard time mastering one of their school subjects.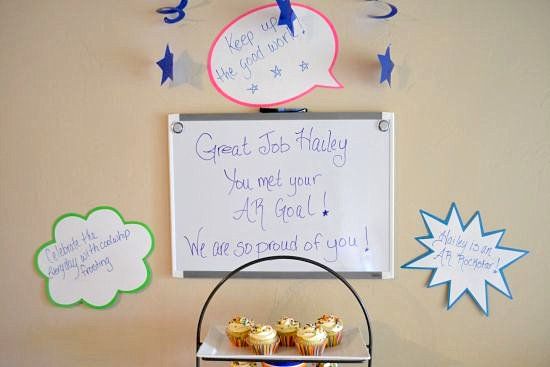 Most of these everyday occasions can be some of the best occasions to celebrate with your child, grandchild or family.
They make wonderful memories the children will treasure forever.
It makes them feel so special when you do something special for them and puts a big smile on their face.
All children need to feel special every once in a while don't you think?
My granddaughter Hailey has been having a hard time adjusting to the first grade. It's a huge change from kindergarten or pre-K. There are a lot of new skills to master and she has been having a hard time taking in the huge amount of learning they expect six-year olds to learn in such a short span of time these days.
I knew I wanted to do something special for her.
She met her Accelerated Reading goal for the first quarter of school.
Yeah Hailey!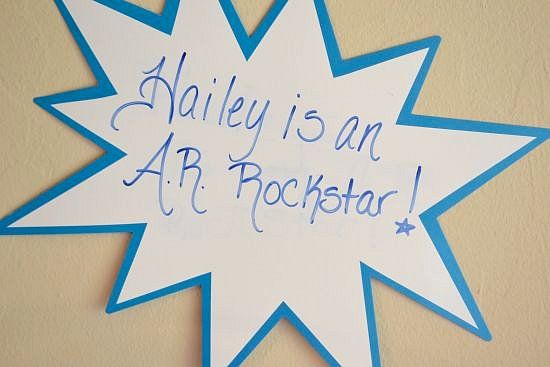 She worked very hard. We helped her practice reading at home almost every day of the week. Her hard work paid off. She met the reading goal her teacher set for her.
Once I learned about the new Kraft Cool Whip Frosting I couldn't wait to try it. Matter of fact even before I knew I would have the opportunity to write this sponsored post I went out and bought two of the flavors.
I was hosting a party that weekend, (Surprise, Surprise) and wanted to try out the new Cool Whip frosting on some cupcakes asap!
Sometimes I make homemade frosting but most of the time I just grab a can of that overly sweet frosting you find near the cake mix. This time when I went shopping for frosting I picked up one container of each flavor of the new Cool Whip Frosting and some supplies for Hailey's big surprise.
Wow was I impressed. The new Cool Whip Frosting is thick, and creamy. It has a much denser texture than Cool Whip but lighter and fluffier than the standard can of frosting you might be used to. And it tastes wonderful. It's not too sweet. It pipes on a cupcake perfectly.
It glides out of a piping tip and holds its shape on top of a cupcake. It also does not start to melt like a homemade frosting does in room temperature.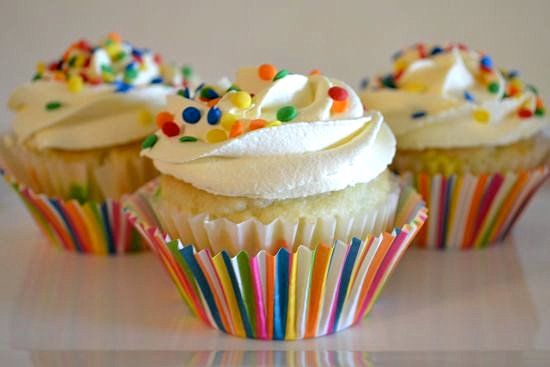 Can you tell I Love it!
It is my new favorite frosting. I may never buy another brand or make homemade again.
I actually have three more container's in the freezer.
I haven't even tried the chocolate yet but I bet it is as good as the vanilla and cream cheese, both of which I have tried.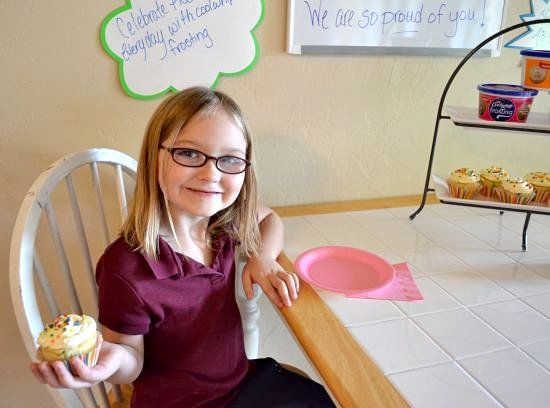 Here is Hailey when she first walked in the door and found her surprise cupcake celebration. She was so surprised and happy.
That's what Grammy's are for don't you think? Putting a smile on one of my cutie patooties faces makes my day.
So the next time you want to put a smile on the face of one of your cutie patooties grab a container of the new Cool Whip Frosting and give it a try yourself. There will be smiles all around.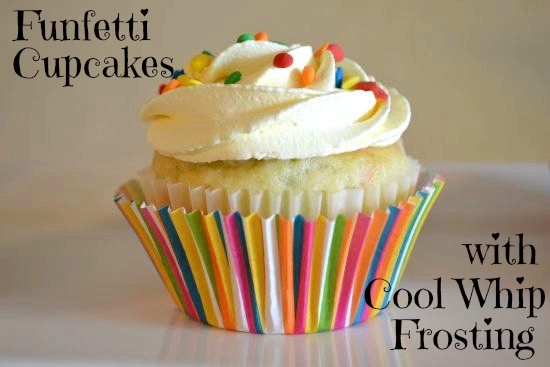 Want to party with us on Twitter?
Come join us for the Cool Whip Frosting Twitter Party 10/24 #CoolWhipFrosting #CBias - This Mama Loves Her Bargains bit.ly/QxnlSu

— Flour On My Face (@flouronmyface2) October 18, 2012
For more Kraft Recipes click here.
Follow Cool Whip on Facebook
Check out the Kraft Cool Whip Frosting Pinterest Board for some Cool Whip Frosting inspiration.
Disclosure: I am a member of the Collective Bias™ Social Fabric® Community. This content has been compensated as part of a social shopper insights study for Collective Bias™ and Kraft Cool Whip. #CoolWhipFrosting #CBias #SocialFabric
All opinions are 100 percent my own and based on my own experience with this product.