Crock Pot Recipes Recap
7 Best Crock Pot Recipes of June 2015
Wow the past 6 weeks have been crazy in the Flour On My Face house. Since I started sharing a #CrockPotFriday recipe the first Friday of January I managed to post a new crock pot recipe every Friday. Until this week that is. Hence we have this Crock Pot Recipes Recap.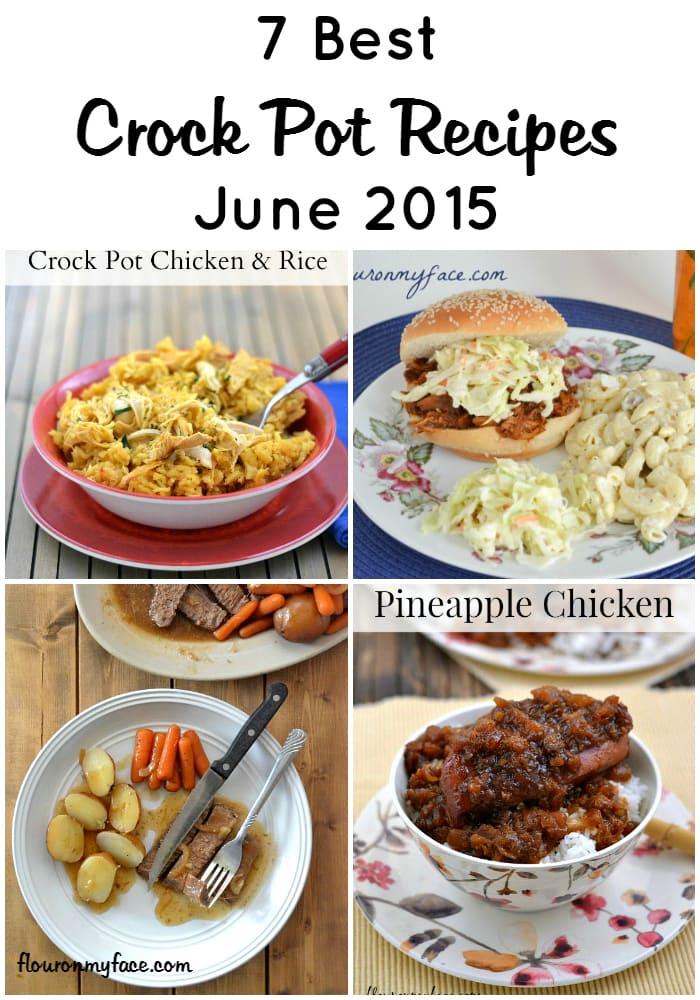 I've shared 23 Crock Pot recipes this year. I had a Crock Pot Peach Cobbler recipe planned out for this week. I just couldn't get it made in time to post on Friday. Please forgive me!
Here is a rundown of what has been going on in the past 6 weeks.
My daughter graduated High School with honors.
One granddaughter graduated Kindergarten.
Two granddaughters had dance recitals.
I attended 2 full days of college orientation with my daughter.
My brother and my niece came to visit two weeks earlier than planned.
If it hadn't been for the college orientation I would have had my #CrockPotFriday recipe done in time. But life happened and when it all comes down to it family is the most important part of my life and I am sure you feel the same. #CrockPotFriday will return next Friday. Until then I am sharing the 7 best crock pot recipes of June on Flour On My Face.