39 Easter Dessert Recipes
Easter is this weekend. I am still planning my Easter dinner menu. I can't seem to decide what to make for my Easter dessert. I took a look at some of my favorite bloggers Easter recipes. Then I put together this 39 Easter Dessert Recipes roundup to help  you and I pick out a dessert recipe for our Easter dinner celebration.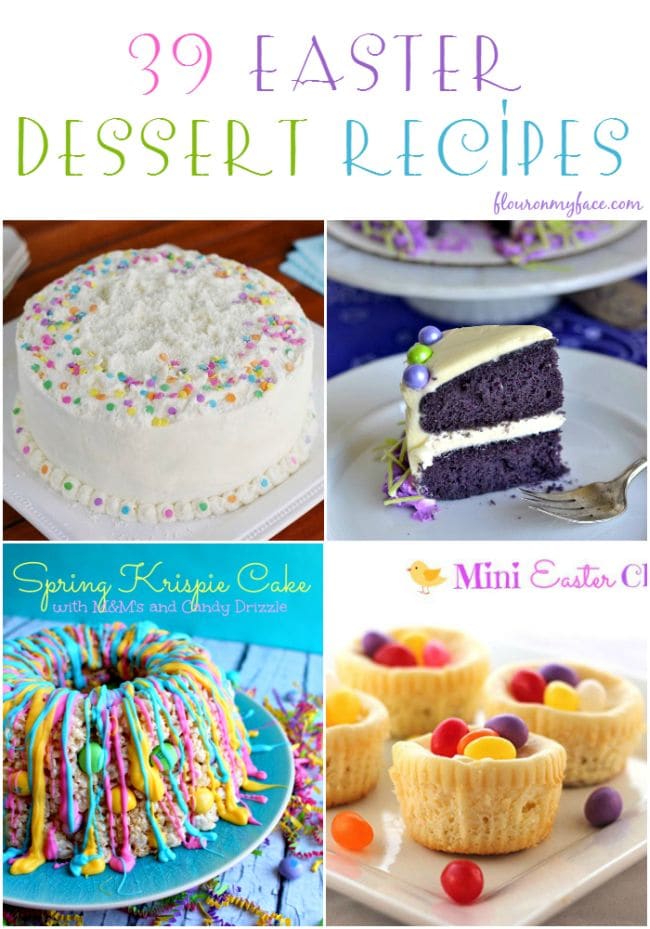 I am torn between the Spring Krispie Cake (pictured) which I know the kids will love. Or the pretty Easter Jello Poke Cake I made awhile back (not pictured). Or I could make the Purple Funfetti Cake again. It is pretty colorful and tastes delicious. Oh the choices we have to make!
I mean the kids are going to have all that Easter candy. Maybe Easter dessert should be made with the adults in mind instead of the kids. Who by the time dessert time rolls around will be bouncing off the walls from all the Easter candy they have been eating.
What do you think?
Cadbury Cream Eggs