39 Easter Dessert Recipes
 Check out some of the 39 Easter Dessert Recipes I found that are perfect for your Easter Desserts. Easter is late this year so you have plenty of time to plan.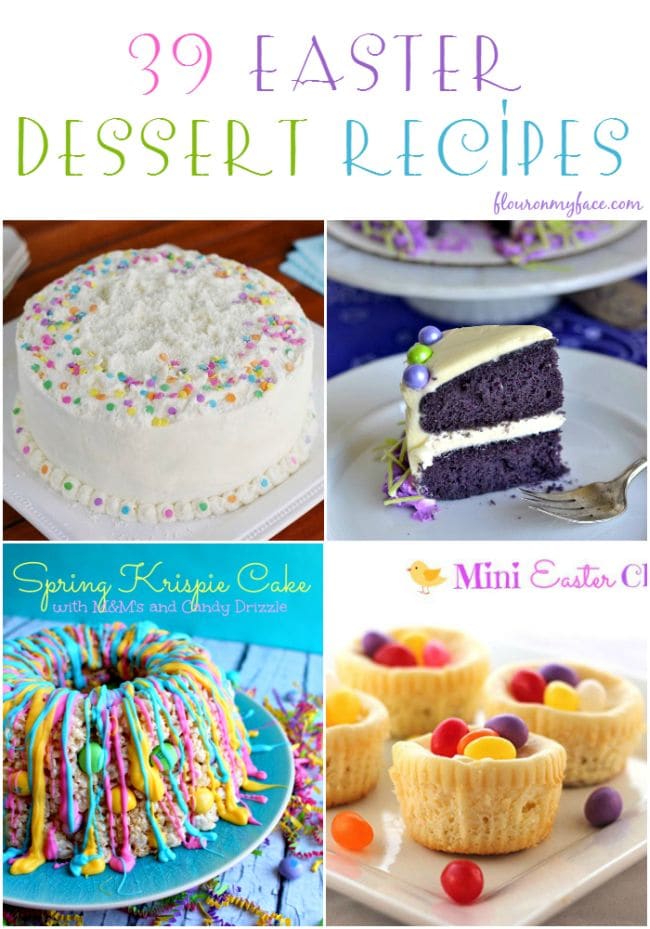 I am torn between the Spring Krispie Cake (pictured) which I know the kids will love.
Or the pretty Easter Jello Poke Cake I made a while back (not pictured). Or I could make the Purple Funfetti Cake again.
It is pretty colorful and tastes delicious. Oh, the choices we have to make!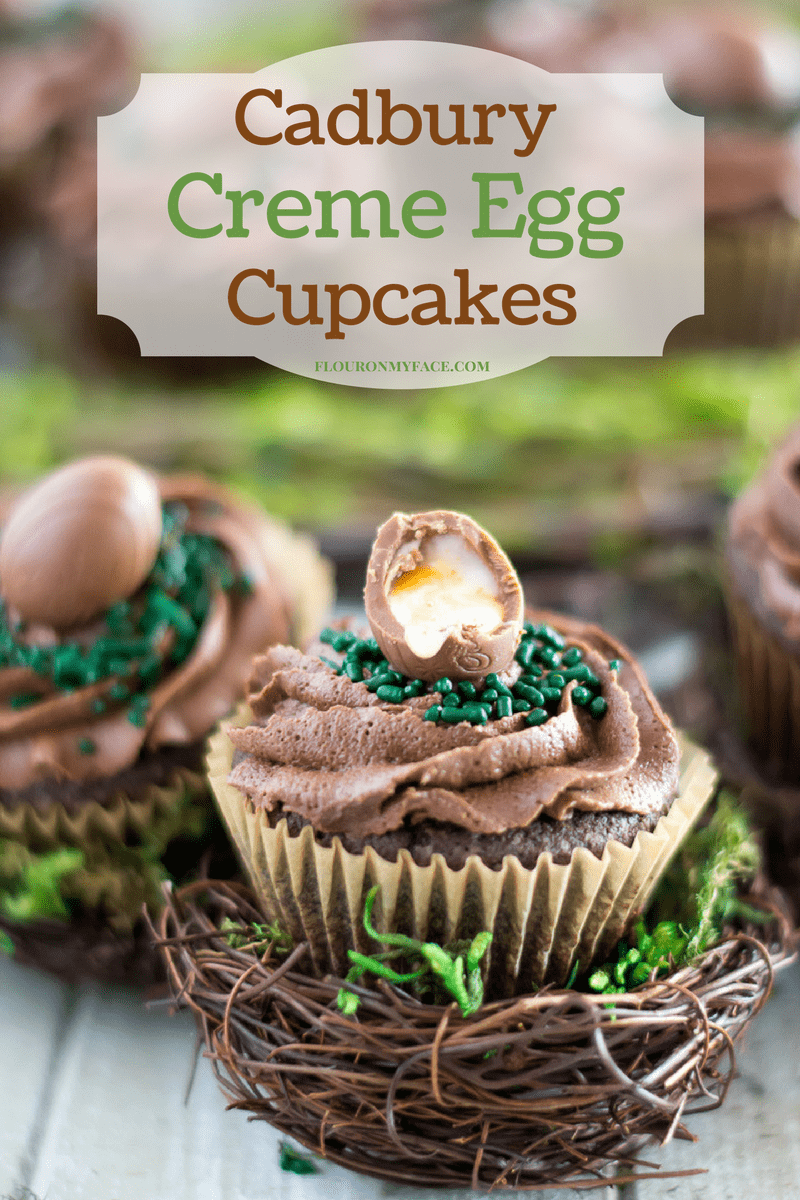 I mean the kids are going to have all that Easter candy. Maybe Easter dessert should be made with the adults in mind instead of the kids.
Who by the time dessert time rolls around will be bouncing off the walls from all the Easter candy they have been eating all day.
What do you think? Make these Cadbury Creme Egg Cupcakes for the adults this year!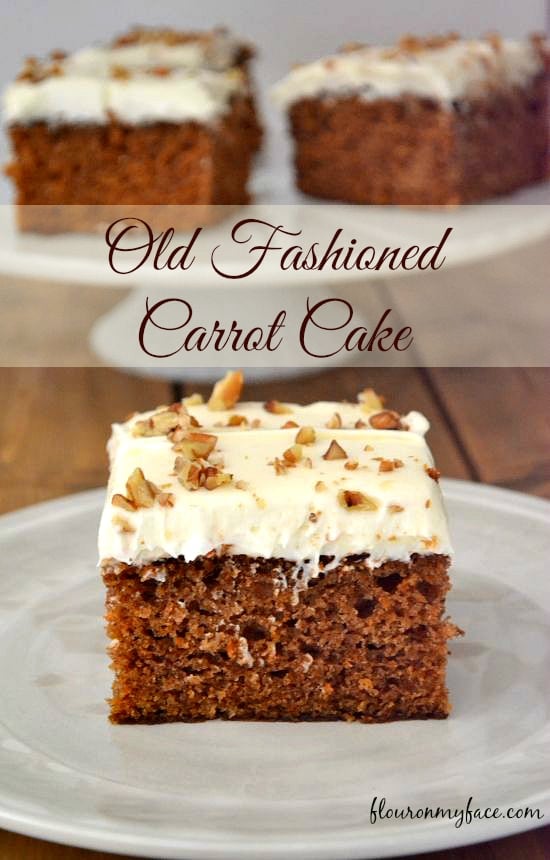 Old Fashioned Carrot Sheet Cake: This moist and delicious Carrot Sheet Cake is an oldie but goodie. Just like Grandma made!
Spring Krispie Cake: This is one of the prettiest rice Krispie cakes I have ever seen!
Happy Easter Egg Cake: This Happy Easter Cake will surprise you with the decorations.
Easter Basket Cake: The Easter Basket Cake is a perfect centerpiece for Easter table.
Easter Purple Funfetti Cake: One of my favorite Easter cakes but I don't think the Purple Funfetti cake mix is available any longer. Make a white cake instead and color the batter purple with gel food coloring.
Birds Nest Cake: The Birds Nest Cake is so cute with peeps on top.
Sunflower Peeps Cake: A genius way to decorate an Easter Cake using yellow peeps.
Easter Jello Poke Cake: Take a jello poke cake to the next level and make this pretty pastel Easter Jello Poke Cake recipe to amaze the kids.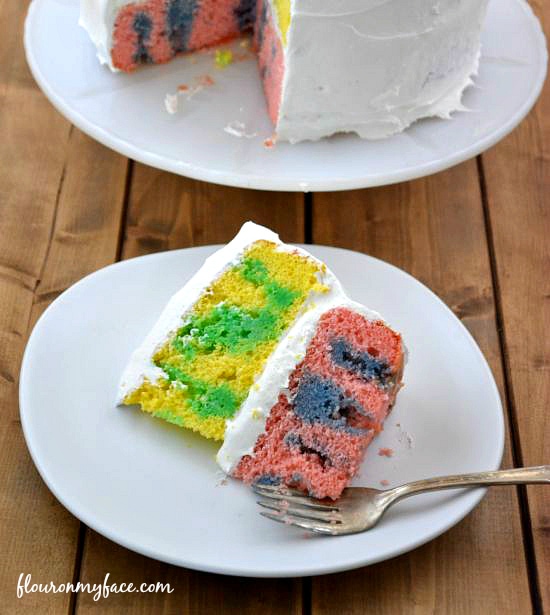 Easter Kit Kat Cake: Kit Kat Cakes are so pretty.
Hummingbird Cake: The Hummingbird Cake recipe has been around forever. It is a traditional southern cake recipe.
White Chocolate Easter Cake: This White Chocolate Cake is so pretty and perfect for Easter or a birthday.
Pink Funfetti Pound Cake: Pound cake is perfect for any holiday.
Easter Checkerboard Cake: Easter Checkerboard Cake will make a very awesome presentation on your dessert table.
Mini Easter Cheesecakes: Mini Easter Cheesecakes are perfect when you need individual dessert servings. Makes clean up a breeze also.
Flower Pretzel Bites: Pretty Pastel Flower Pretzel Bites are perfect for Easter.
Chocolate Bunny Jelly Bean Cookies: Skip the boring chocolate chip cookie this year and make Chocolate Bunny Jelly Bean cookies instead.
Easter Egg Surprise Cookies: These pretty Easter cupcakes are easy enough for the kids to make.
 Bunny Butt Easter Cookies Bunny Butt Cookies are so cute!
Easter M&M Thumbprint Cookies: Easy to make and fun for the kids to eat.
No Bake Easter Nest Cookies: No baking skills no problem!
Easter Oatmeal M&M Cookies: M&M's are so much fun to use when baking for Easter.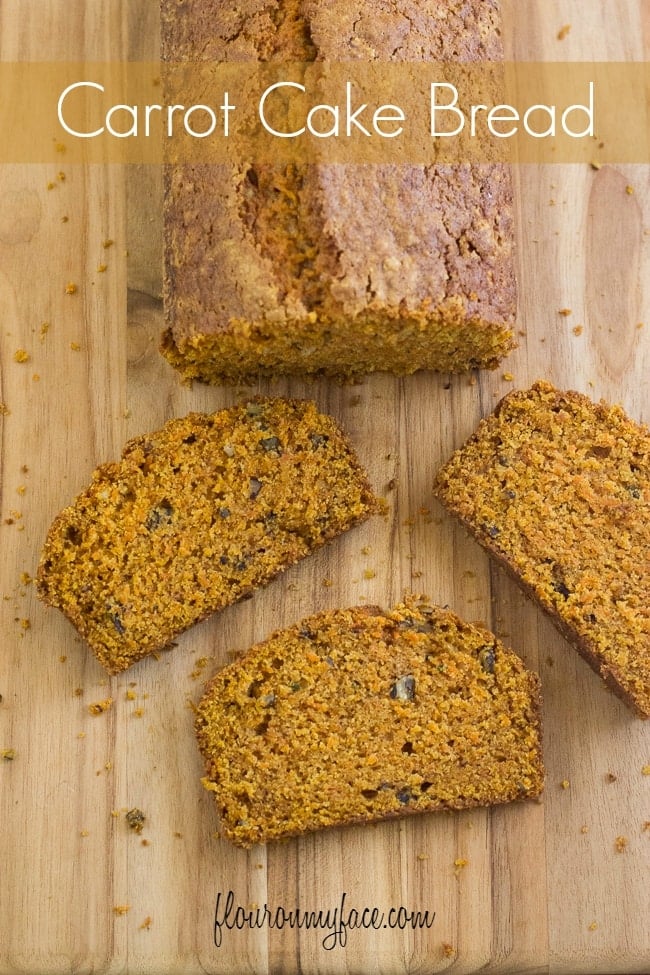 Carrot Cake Bread: Sweet Breads are an easy dessert to serve with coffee after a big holiday meal. Make this Carrot Cake Bread recipe and serve with after dinner coffee.
Carrot Cake Fudge: Carrot Cake Fudge has a layer of cream cheese frosting fudge and fun M&M candies on top and looks like the perfect Easter treat to me.
Jelly Bean Donuts: The kids will love Jelly Bean Donuts on Easter morning.
Marshmallow Bark: Holiday Bark recipes are so easy and this one is perfect for Easter.
Homemade Easter Eggs: Make your own chocolate covered Easter Eggs.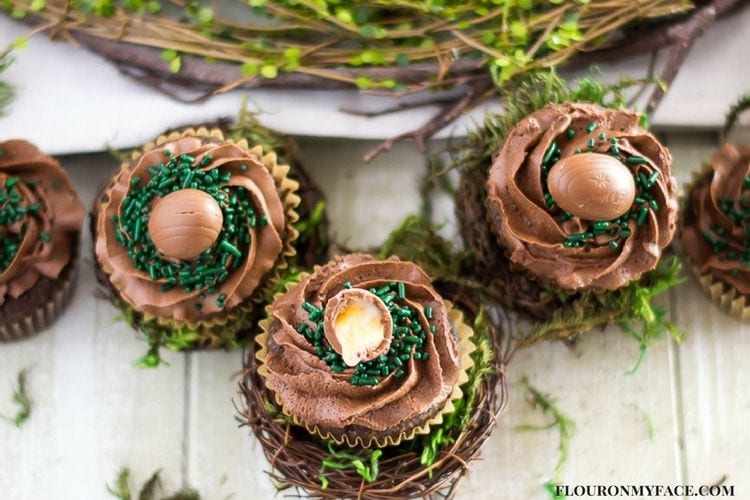 Cadbury Cream Egg Cupcakes: Amazing homemade chocolate cupcakes filled with a Cadbury Creme Egg, topping with amazing homemade chocolate buttercream frosting and decorated for Easter.
Chocolate Peanut Butter Eggs: Do you steal the peanut butter eggs out of the kids baskets? Make your own this year and leave the kids basket alone LOL.
Healthier Peanut Butter Balls: Want to try and make Easter a little healthier this year?
White Easter Bunny Candy:  These fun little white chocolate bunnies are so cute.
Easter Candy Macadamia Bark: Bark is one of the easiest holiday candy treats you can make.
Malt Easter Bark Candy:  Another easy Easter Bark recipe.
Easter Muddie Buddies: Easter Muddie Buddies are perfect for snacking on while the kids are watching Easter shows on TV.
Cake Batter Truffles: Cake Batter Truffles are a very easy no-bake Easter treat even the kids can make.
Jelly Bean Donuts: I love this Jelly Bean Donut recipe. How much excitement will the kids have when they bite into one of these donuts?
White Chocolate Easter Bark: Bark can be made so many different ways. Heres another one you can check out.
Easter Eggs Cake Pop: Cake Pops are my jam! These cute Easter Egg Cake Pops are on my list for this Easter.
 Peeps Bunnie Brownie: This is the perfect Easter Brownie recipe!
Easter Chick Oreo Pops:I love making Oreo Pops for the holidays. The kids love them.
Need a few more ideas for your Easter celebration?
How about Easter Funfetti Cupcakes?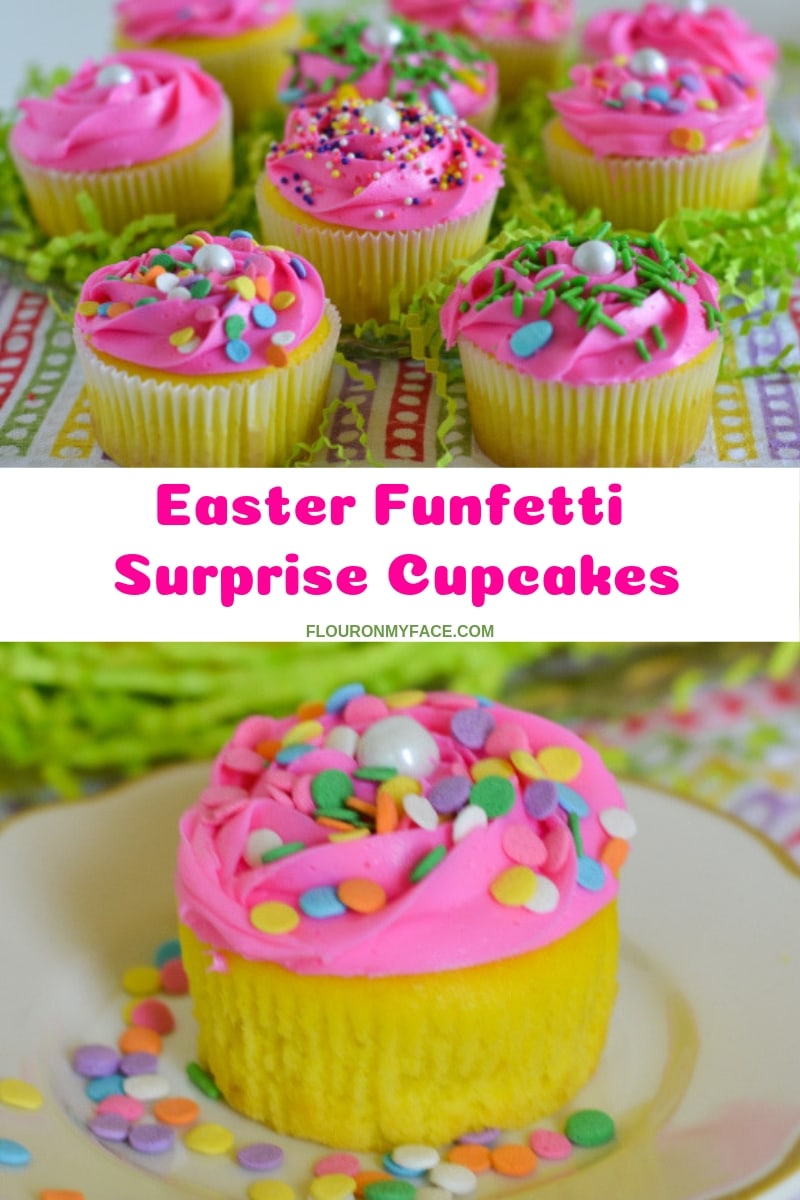 25 Incredible Easter Dessert recipes