37 Kid Approved Easter Treats
How many of you are like me and scrambling around looking for some fun Easter treats for the kids the day before Easter? Please tell me I am not alone. It doesn't help that I was up until 4 a.m baking Easter cookies and making homemade royal icing. I wanted to get this 37 Kid Approved Easter Treats post up earlier but life happens sometimes and things just don't always work out the  we plan.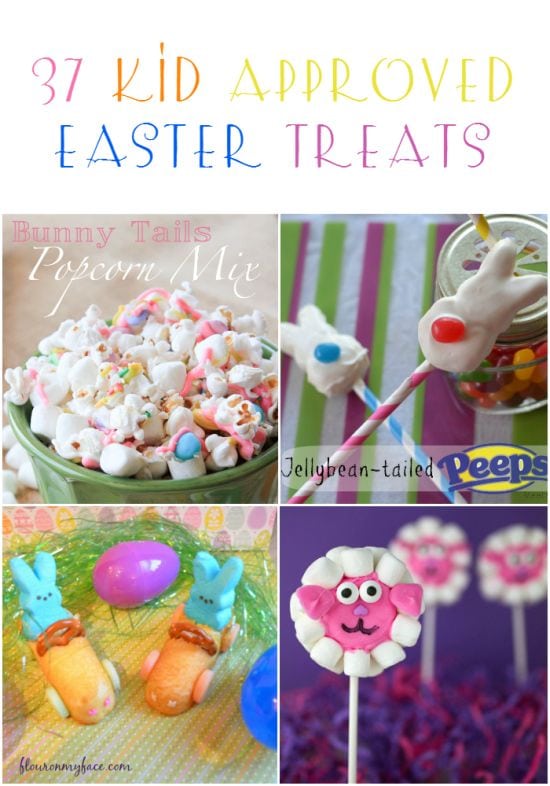 Today we are coloring eggs and decorating cookies at my daughter Megan's house. Easter cookie decorating has turned into a family tradition since the grandkids are old enough and the entire family gets into the fun.
It seems like I have an issue when it comes to Easter and decorating cookies. I took a look back to Easter 2011 and can't believe how big my two oldest granddaughters have gotten. Back then my Easter cookie decorating didn't go so well. I wonder how it is going to go today.
If I'm not too worn out from all the fun Easter activities today I may have to try and make the Bunny Tails Popcorn Mix. It looks delicious and I know the grandkids will love it!
39 Kid Approved Easter Treats
Peeps Pretzel Rods
Pretzel Chicks
Dyed Cracked Easter Eggs
Bunny Peeps Race Cars
Easter Jelly Bean Bark
Peeps Peanut Butter Parfait
Peanut Butter Crunch Chicks
 Bunny Trail Mix
Peeps Pudding Cups
Jelly Beaned Tailed Peeps Pops
Ring Around the Peeps Cake
Bunny Tails Popcorn Mix
Easy Easter Cookie
Happy Easter Candy Treats
Hungry for more Easter Treat recipes?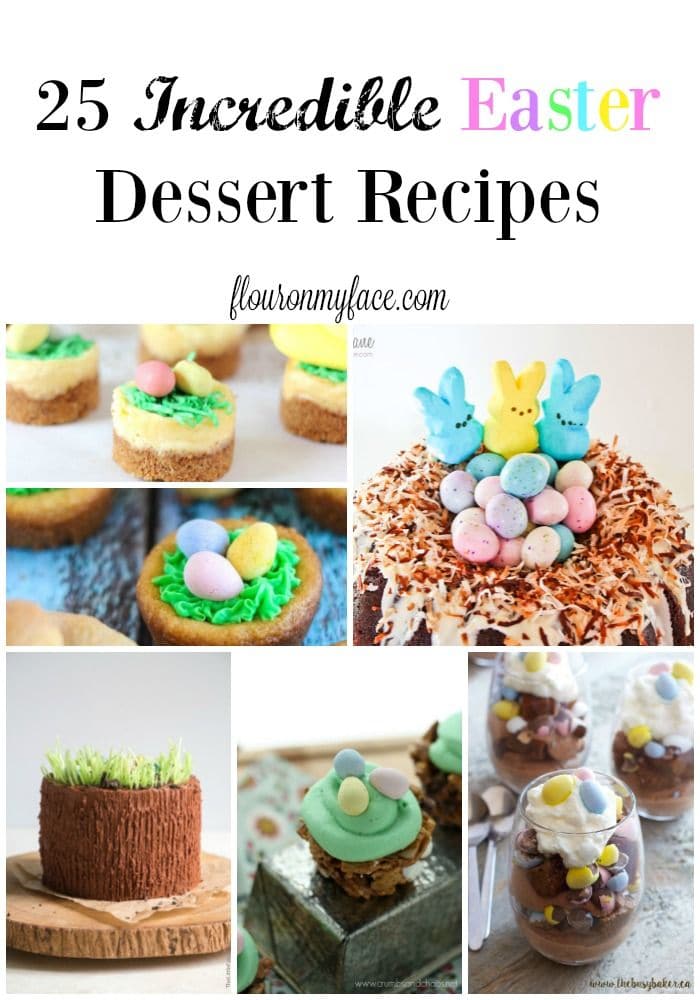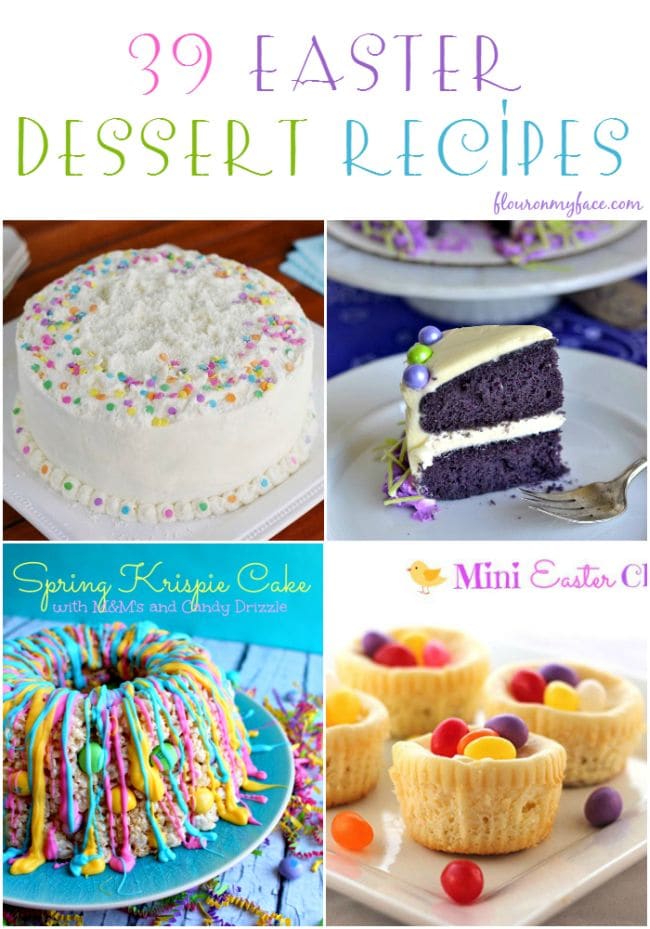 Bonus Easter Egg Coloring Fun
I came across these fun Easter Egg coloring posts and thought I would share them also. Have a Happy Easter!
Lorax Easter Egg Tutorial