35 Lemon Dessert Recipes
Lemon Dessert recipes are my favorite Spring time desserts. The burst of the sweet and tart flavor of lemon waking your taste buds up is like Mother Nature saying hello with a sweet breeze of fresh air on a Spring afternoon.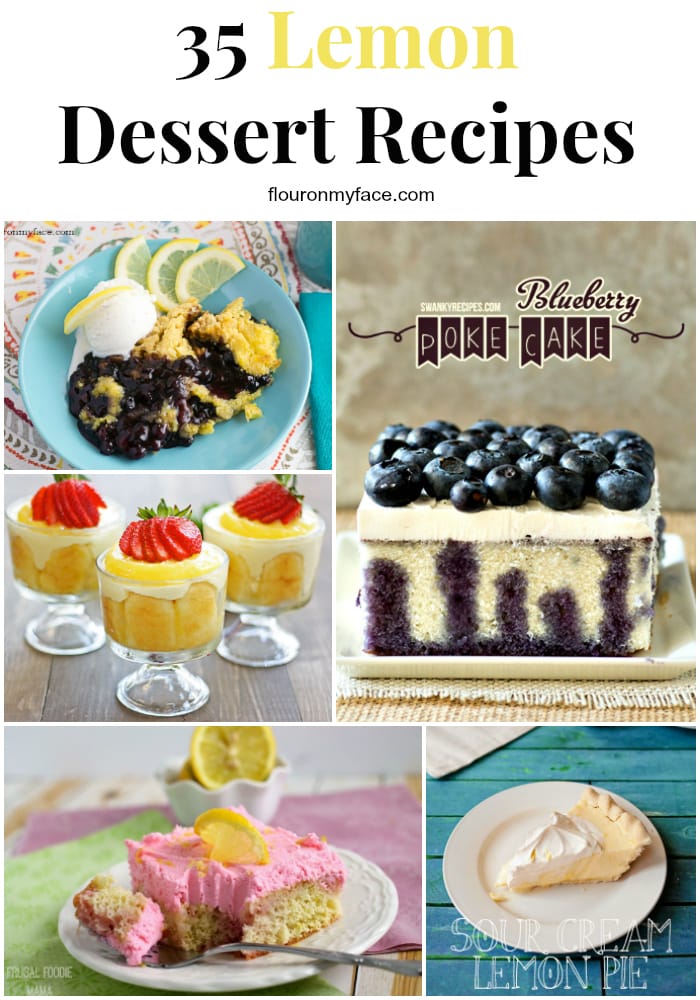 The flavor of lemon is like that. Take one bite of a sweet and tart lemon dessert recipe and you will know what I mean.
These 35 Lemon Dessert recipes are some of the best lemon recipes I could find.
Lemon goes well with so many other flavors like this Blueberry Lemon Poke Cake made with a lemon cake mix and topped with fresh blueberries.
Or like an Old-Fashioned Buttermilk Lemon Pie. Two very tart flavors that go so well together. Celebrate the arrival of Spring with one of these Lemon Dessert recipes!
35 Lemon Dessert Recipes
Can't get enough Lemon Dessert recipes? How about......
27 Lemon Dessert Recipes