King's Hawaiian® Stuffed Bacon Cheeseburger Sliders
#KHHolidayRollCall
Disclosure: This post is sponsored by King's Hawaiian Dinner Rolls
The holiday's are fast approaching and one of my main thoughts are holiday entertaining for family and friends. Food is my number one priority for holiday entertaining. Making easy holiday recipes is next on the list. King's Hawaiian® Dinner Rolls are delicious and make feeding a crowd so easy. We like to eat sliders on a regular basis by having cold cuts on hand with a package of the Original King's Hawaiian® Dinners Roll but we also enjoy them with leftover turkey and ham at all of our family get togethers.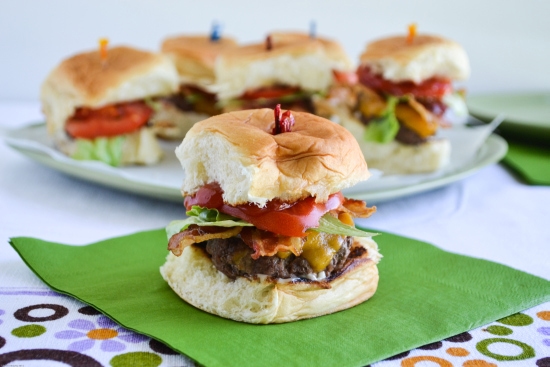 On November 4th King's Hawaiian® will be opening up a Holiday Roll Call Recipe Hub where my Stuffed Bacon Cheeseburger Slider recipe and many other recipes will be opened up to voting. King's Hawaiian wants you to pick the most delicious, mouth watering recipe using a King's Hawaiian® Roll. I hope you will take a minute and vote for my Stuffed Bacon Cheeseburger Sliders.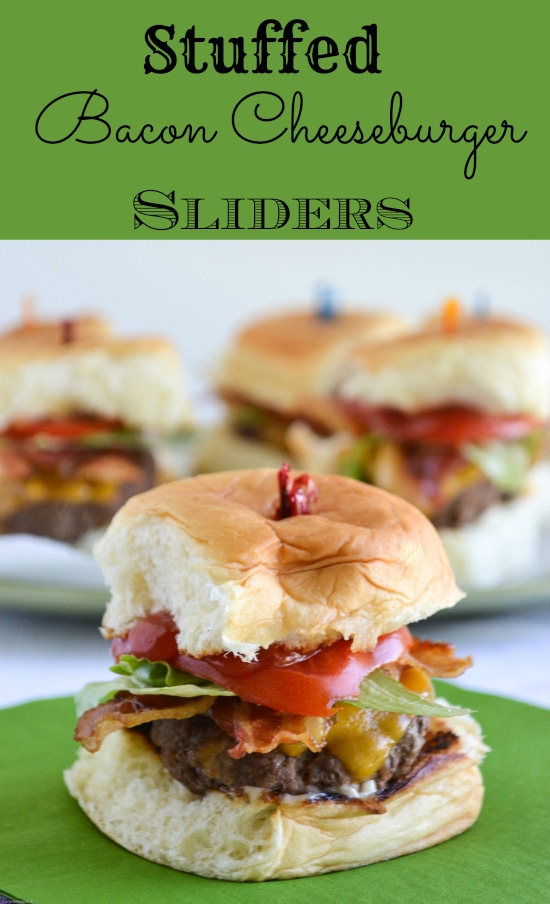 The make it fun when you vote for my recipe you will be entered to win 1 of three $500 gift cards. You can find the Sweepstakes rules here. Voting begins 11/04 and ends 12/2 . The winning recipe will be featured on the  King's Hawaiian® blog and social media sites.
Stuffed Bacon Cheeseburger Slider Recipe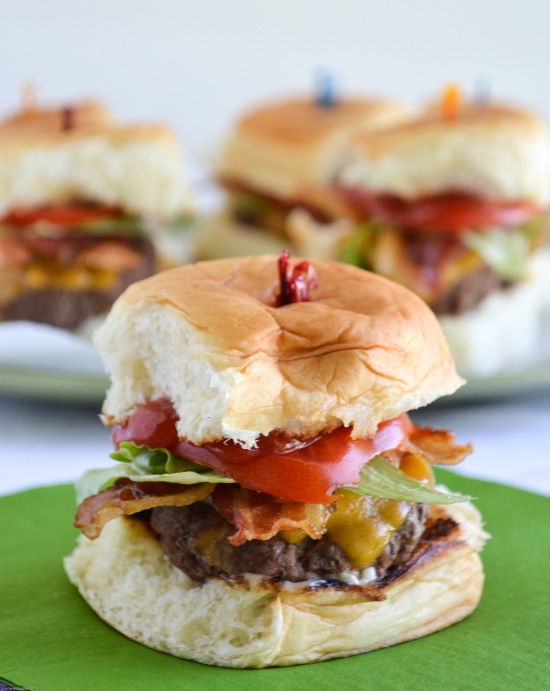 Ingredients
1 package Kings Hawaiian Original Rolls
1 1/2 pounds ground chuck
1/4 pound deli sliced cheddar cheese
12 sliced bacon, crispy
mayonnaise
ketchup
lettuce
tomato, sliced
salt, pepper to taste
garlic salt
Everglades seasoning
Instructions
Form 12 mini cheeseburgers out of the ground chuck and place them on a plate. Sprinkle with garlic salt and Everglades season (optional)
Cut each Kings Hawaiian Roll in half and toast. (optional)
To stuff the slider burgers
To stuff the burgers take 1 piece of cheese and cut it into 4th's. Use 1/8th of a piece of cheese to stuff each mini burger by flattening the slider burger slightly, place the cheese in the center and fold up the ground beef around the piece of cheese forming a ball. Slightly flatten the stuffed meat.
Fry the burgers in a skillet till cooked through. For the last couple minutes of cooking top each slider burger with 1/2 piece of cheese until melted.
To assemble the Stuffed Bacon Cheeseburger Sliders:
Spread some mayo on the bottom of each roll.
Place a slider burger on the roll.
Add 1 piece of bacon.
a piece of lettuce.
a slice of tomato.
Ketchup
Fold the top of the bun over and secure with a tooth pick.
Serve with a pickle wedge and chips.
http://www.flouronmyface.com/2013/10/stuffed-bacon-cheeseburger-sliders-khholidayrollcall.html
www.flouronmyface.com
Great holiday recipes start with KING'S HAWAIIAN® Dinner Rolls! Vote for your favorite KING'S HAWAIIAN recipe here for a chance to win one of three $500 gift cards! Sweepstakes Rules.
This is a sponsored conversation written by me on behalf of King's Hawaiian®. The opinions and text are all mine.