Homemade Almond Butter
Homemade Almond Butter is so easy to make and can really save you some money. Those little containers of Homemade Almond Butter found at the healthfood store can be pricey. With nothing more than a bag of almonds and a good food processor you can grind some fresh homemade almond butter any time you want. There is a trick to it though.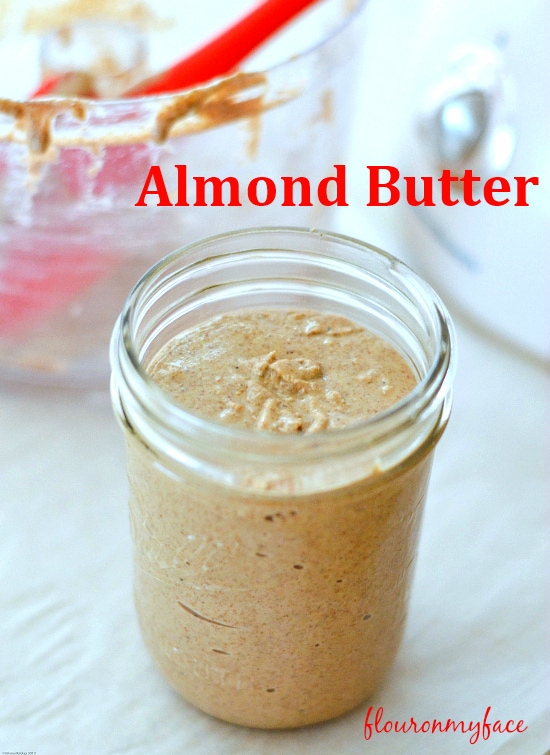 What you will need to make Homemade Almond Butter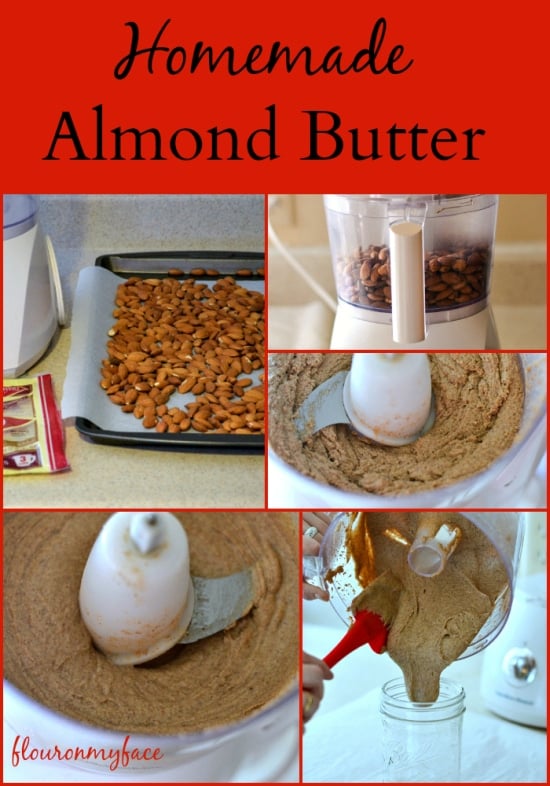 If you have ever thrown a bunch of dry nuts in a high powered blender or food processor and expected to make homemade peanut butter or Homemade Almond butter after about 30 minutes of listening to the food processor straining you probably still had a bunch of ground nuts. 
The secret to making homemade almond butter or any homemade nut butter is heat. Warming the nuts in the oven for a short period of time allows the natural oils to be released and is what helps your food processor turn a bunch of dry nuts into a healthy homemade nut butter.
How to make Almond Butter
On a large cookie sheet covered with parchment paper spread the almonds in a single layer. I used a bag of Diamond Almonds but you can use whatever brand or type of almonds you like.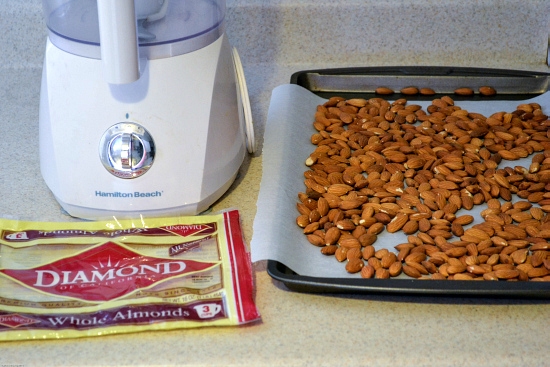 Place them in a 375 F preheated oven for 10 minutes. After the first 5 minutes carefully toss the almonds and continue baking for the remaining 5 minutes.
Remove the almonds from the oven and immediately put them in the food processor.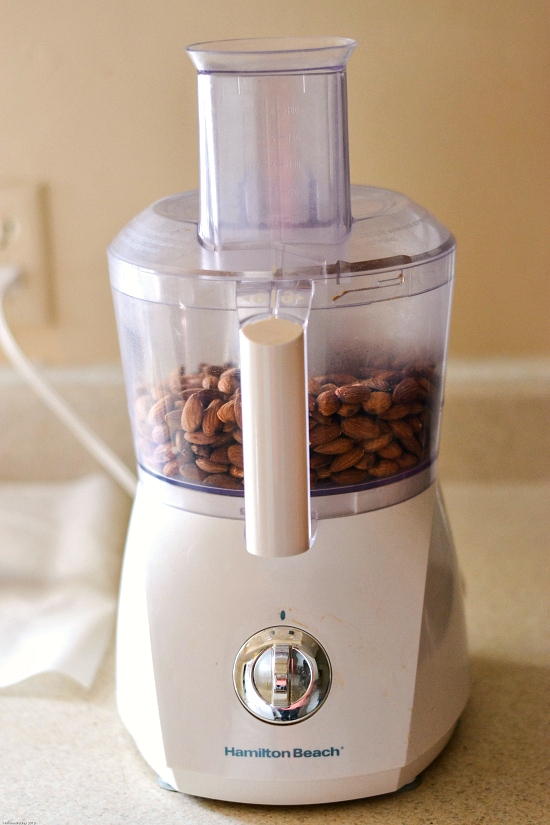 Pulse the almonds a few times to start breaking them up.
On low process the nuts until they are ground up finely. In my processor it took about 3 minutes.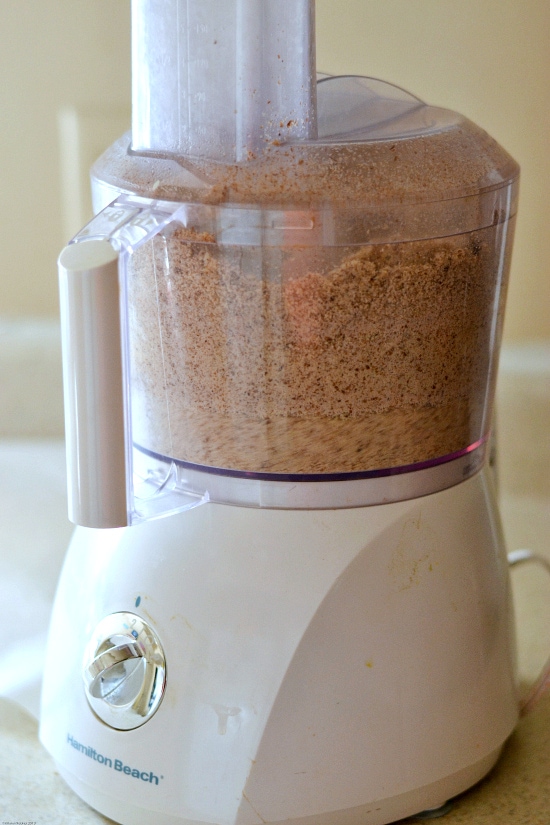 This is what the ground almonds should look like.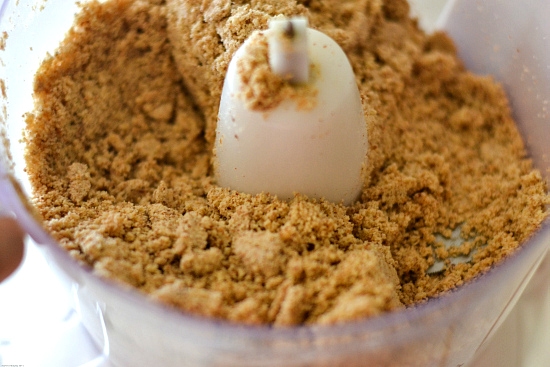 Now turn the food processor on high and let it rip.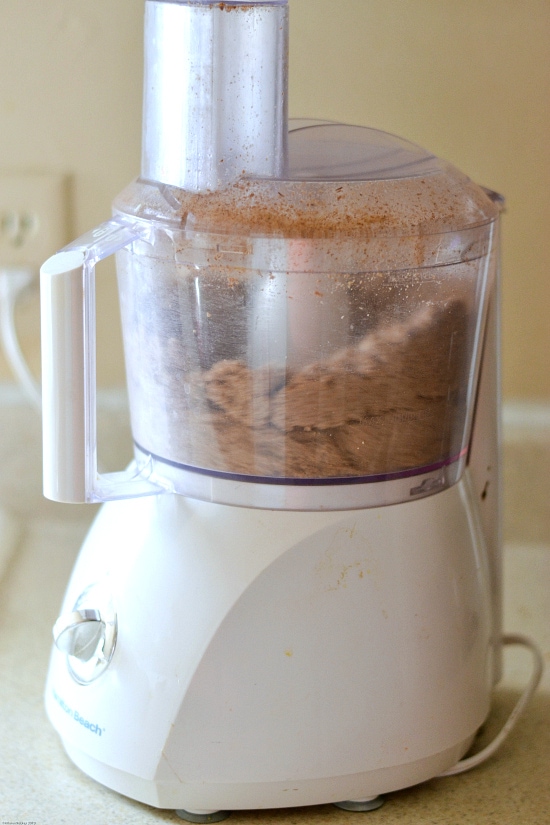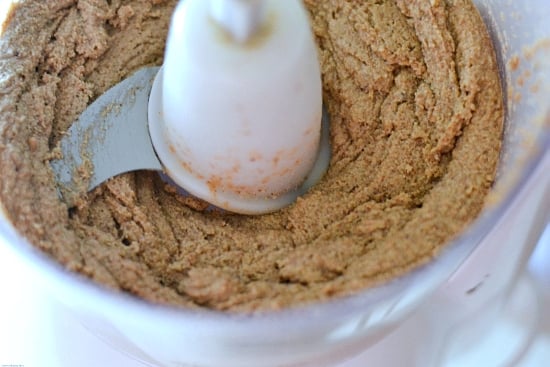 After just a few minutes you will see the ground up nuts start to come together and form a paste.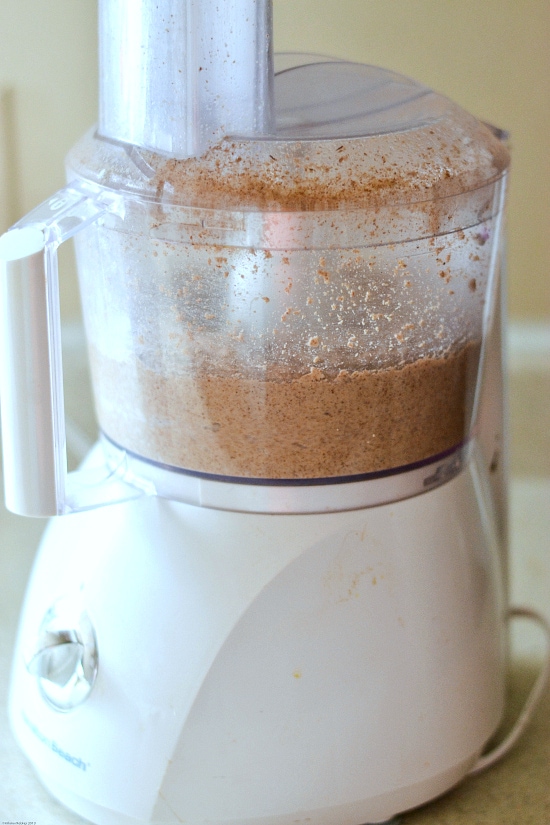 At this stage the almond butter is almost done. About 15 minutes has elapsed since I first put the almonds into the food processor. Continue to process the almonds until you come to the consistency that you like.  I prefer a smoother nut butter so I kept going for another couple of minutes.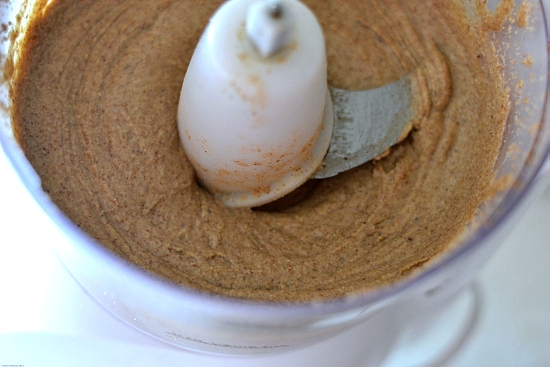 I don't think it is possible to get a completely smooth almond butter at home but this is good enough for me. I've been enjoying my home almond butter on a warm tortilla with a sprinkle of cinnamon and a drizzle of honey. It make a perfectly healthy afternoon snack.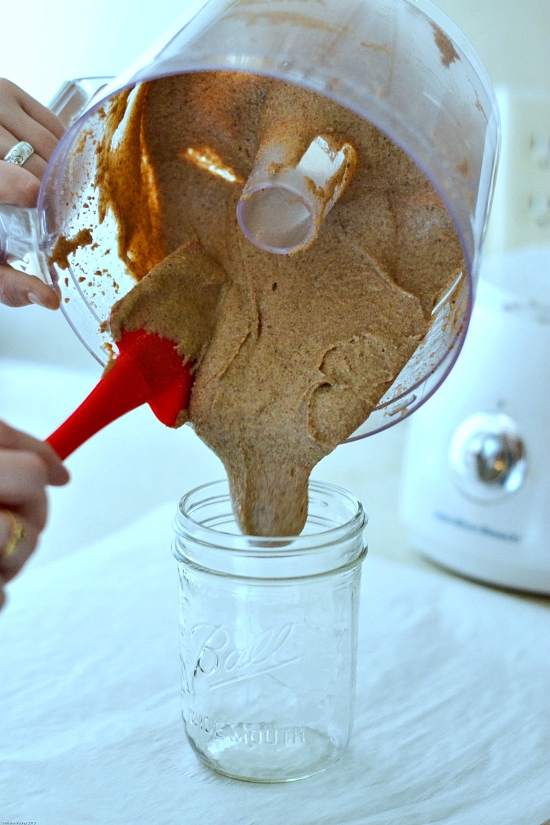 I put my homemade almond butter in a pint canning jar and have it in the refrigerator. Since there are no preservatives it is a good idea to keep it in the refrigerator. 
Homemade Almond Butter
Serves:
1 Pint Almond Butter
Directions
Spread the almonds over a large cookie sheet in a single layer. Bake for 10 minutes in a preheated 375 degree oven, tossing after 5 minutes.
Carefully pour the hot almonds into the food processor.
Pulse a few times to break up the almonds.
Turn the food processor on 1 or low and grind the nuts for 3 minutes.
Scrap down the sides and process for another 2 minutes on low.
Turn the processor up to high and process until the preferred level of smoothness is reached.
I wanted as smooth as possible and processed for a total of about 20 minutes from start to finish.