Easy Orange Curd Recipe
Orange Curd is a great recipe to use up some of the abundance of winter citrus. The winter months here in Florida are abundant with every type of citrus available. Backyard trees have ripe fruit drooping from the branches. Sadly most of that fruit goes to waste. I image the owners of those trees just don't know what to do with all that fresh fruit.  This orange curd recipe is just one of many more citrus recipes I hope to bring to you here on my blog.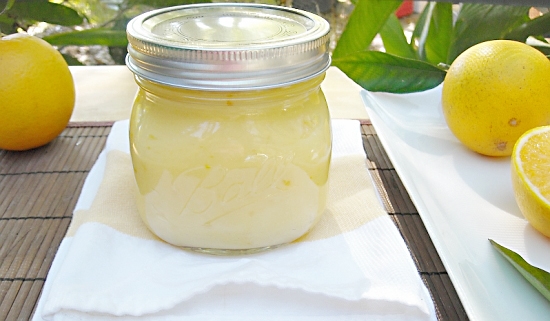 That's not the case for me. Even if I didn't have an idea what to do with all that fruit I would find a way to use it. I'd pick it and share it with family and friends to keep it from going to waste.
A fruit curd can be used in many ways. As a topping for toast or an English muffin for breakfast. A dollop or two in a bowl of yogurt. Or you can use it for a cake or cupcake filling.
Until recently the only curd I knew of was a lemon curd. These days you can find a recipe for almost any type of citrus curd. I even saw a recipe for pomegranate curd on the internet. 
I've lived in Florida most of my adult life so I'm very aware of any recipe using citrus. I used to watch in wonder as Marta Stewart whipped up a batch of lemon curd in her double broiler and cautioned to carefully whisk and whisk so the eggs didn't scramble as the pot of ingredients temperature rose.  
All those cautions turned me off of attempting to make a lemon curd. That's not the case anymore. Gone is the double broiler. You still need to whisk while you're making it but it's no where near as difficult as Martha made it seem.
Go ahead and give this recipe a try. You won't be disappointed.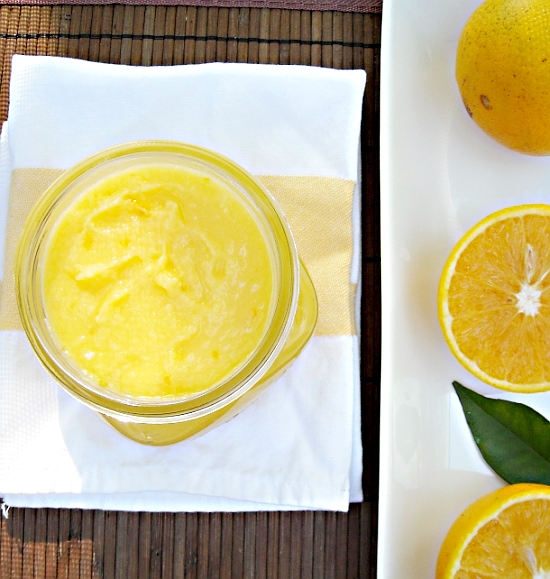 Orange Curd made with fresh Florida Oranges
How to Make Orange Curd
Makes 1- ½ pints. You can double this recipe with no problem if you need to. Orange Curd can be eaten on a biscuit as you would jam.
Ingredients
1½ to 2 oranges
1 ½ cups sugar
1 stick unsalted butter
5 large eggs
½ cup orange juice
1 tbs orange zest
Directions
In a stand mixer or with a hand held mixer beat the sugar and orange zest for 2 minutes to release the orange oils.
Add butter to the bowl and cream. until pale yellow.
Add eggs one at a time beating well in between each addition.
Beat until a pale yellow, about 3 minutes.
Turn mixer on low and slowly add orange juice.
Pour mixture into a heavy sauce pan and heat on medium high, whisking constantly until thickened and has reached 175 F on a candy thermometer.
Be sure to continually whisk to avoid separation.
Once thickened to remove any lumps strain through a fine mesh strainer into a bowl.
Cool completely, uncovered on counter. Cover tightly and refrigerate.
Looking for recipes that use orange or lemon curd?
Looking for more citrus recipes?