Easy Crock Pot Green Beans
Disclosure: This week's Progressive Dinner post is sponsored by Silpat.
Welcome to week 6 of 7 in our Progressive Dinner Blog Hop. I can't believe it is almost over. This week I am sharing a very easy recipe for fresh green beans made in the crock pot. 
If you haven't had  a chance to see the beautiful Progressive Dinner online magazine our hostess created you can check it out in my Progressive Dinner Invitation post where you can see the beautiful full-color magazine our hostess Glenda from Busy at Home created to announce the big event. It will also give you a sneak peek into what you can expect for the upcoming weeks of our Progressive Dinner.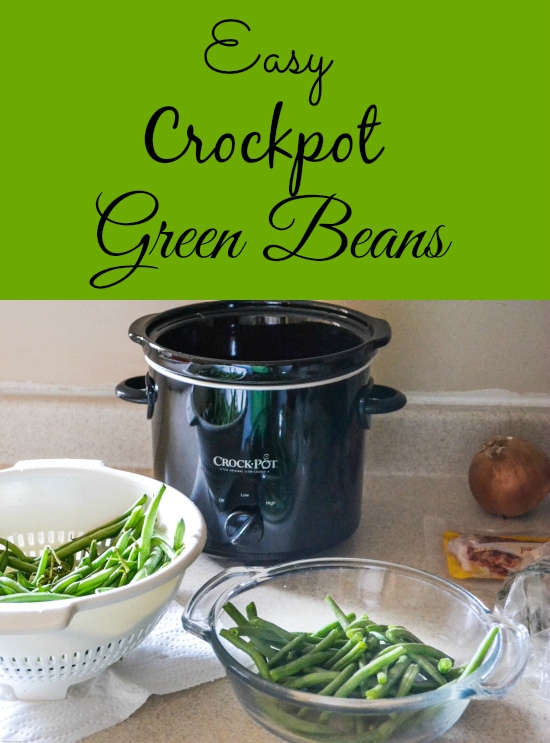 What is a Progressive Dinner?
So what is a Progressive Dinner you might be asking? Well for 7 weeks myself and four other bloggers will each be sharing one course of a holiday dinner menu from appetizers to dessert in a round up style post. 
By the end of the seven weeks each of us will have shared a Main course, 2 side dish recipes, an appetizer, a  dessert recipe and a pot luck or gift from the kitchen recipe.
Below you will find the schedule of the recipes I will be sharing for each week  You will find my fellow Blog Hop Bloggers Roundup of Progressive Dinner recipes, and a printable recipe.
Be sure to sign up for updates from Flour On My Face so you will know when a new Progressive Dinner post is live and follow Flour On My Face  on Pinterest to see what I've been pinning.
Flour On My Face Progressive Dinner series schedule
To see what the rest of this week's Progressive Dinner recipes are please check out the links below.
Holiday Progressive Dinner Week 6 Recipe Links
Easy Crock Pot Green Beans
One of the things I love about holiday meals are the leftovers. Some years for Christmas or Thanksgiving dinner I will make a turkey and a ham. As much as I enjoy eating the ham during dinner I can't wait to use the leftover ham in either a pot of beans, homemade soup or a crock pot full of fresh green beans. And promise you won't tell! but I have been known to cut a hunk of meat off the spiral ham I am serving  so I could add it to a crock pot of green beans that I will be serving as a side dish.
But what if I have a craving for fresh green beans and haven't made a ham? Bacon works just as good! Or if you like you can use a piece of fat back. If your from the south you know what fat back is. If your not look in the grocery store where they sell the bacon. You'll find a squarish piece of pork sealed in plastic. That is fat back and it can be used to season a crock pot full of green beans or a pot of soup. 
But to make things so much easier you can just use some bacon to season fresh green beans.  It has the same salty smoky flavor a hunk of ham does and is readily available to most everyone.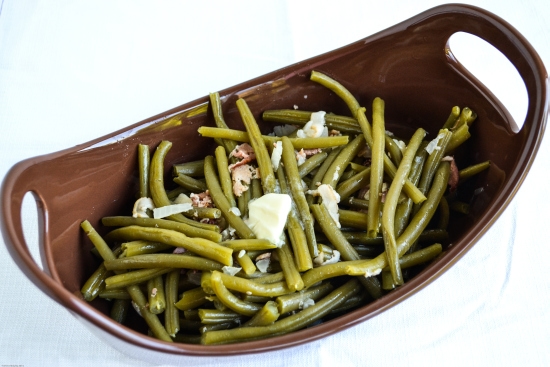 Scroll down to find the Easy Crock Pot Green Bean recipe in the Ziplist format.
Continue below the recipe to enter to this weeks Silpat giveaway.
Easy Crock Pot Green Beans
Take the work out of your holiday meals by making these crock pot greens beans and let the slow cooker do all the work for you!
:
Arlene Mobley - Flour On My Face
Recipe type:
Crock Pot Side Dish
Ingredients
1-2 lbs fresh green beans, rinsed and trimmed
½ cup diced onion
5 slices of bacon, a chunk of fat back,or a leftover ham bone with meat attached
7 cups water
2 garlic cloves
1 tablespoon butter
½ teaspoon salt
½ teaspoon pepper
Directions
Heat the crock pot up on high
Add the butter, onion, garlic, salt and pepper. Heat stirring occasionally for about 10 minutes.
Add the bacon and cook, stirring for about 5 minutes.
Add the green beans to the crock pot.
Add about 7 cups of water or enough water to cover the green beans.
Cook on high for 4 hours. Low for 6-8 hours
Adjust salt and pepper if needed.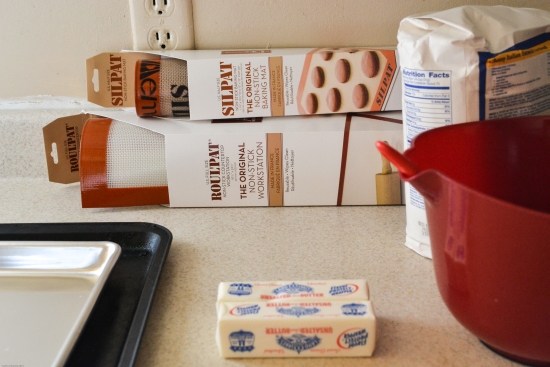 This week sponsor is Silpat, The Maker of the Original Non-Stick Bake Mat.
Connect with Silpat on Twitter, Facebook or Pinterest
Have you ever baked cookies or a loaf of Italian bread and the bottom is just a tad too dark?  The best way to keep the bottoms golden is to use a Silpat baking mat. A Silpat mat replaces parchment paper. You can also use the Silpat mat when making candies because nothing sticks to it. 

I've had a couple of Silpat mats over the years and they are great. I love that I can just reuse the mats and save the expense of constantly buying parchment paper.
Looking for a great Crock Pot Pulled Pork recipe to go with your Crock Pot Green Beans?
Need more easy crock pot recipes like these Crock Pot Green Beans? Check out the 100+ Crock Pot recipes I have on my crock pot recipe page.