TruMoo Chocolate Marshmallow
Disclosure: This is a sponsored post for TruMoo Chocolate Marshmallow.
Do your kids love chocolate milk as much as my kids? TruMoo is the best ready to serve chocolate milk out there. For a limited time you can enjoy either a nice ice cold glass of TruMoo Chocolate Marshmallow milk or get crazy and serve a delicious cup of TruMoo Hot Chocolate Marshmallow. Making a cup of delicious hot cocoa this winter just got easier!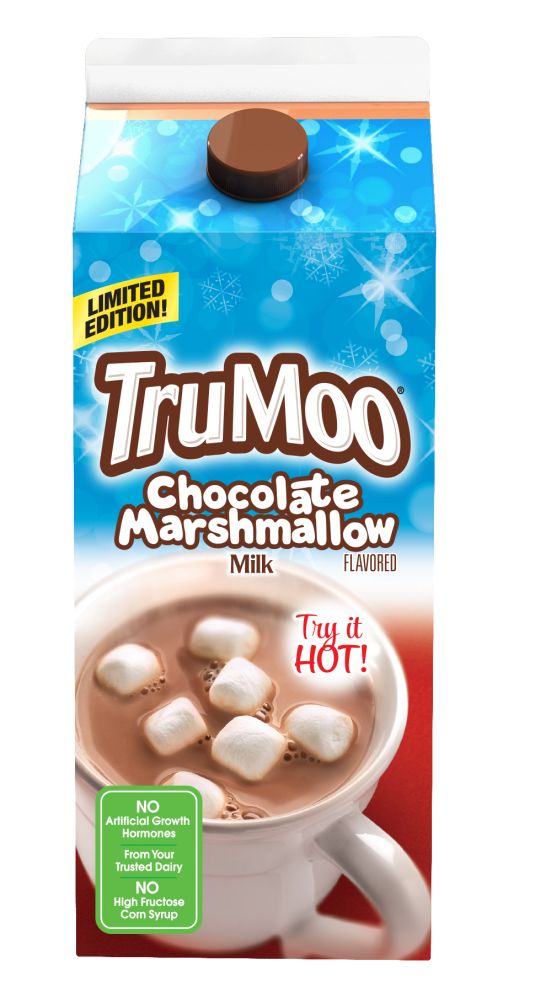 The best thing about TruMoo Chocolate Marshmallow is that it is made with wholesome low-fat white milk, no artificial growth hormones or high fructose corn syrup, and is brought to you by your trusted local dairy.
TruMoo Chocolate Marshmallow is a great winter time treat that can be enjoyed hot or cold.
How do you like to spend a winter day?
Watching movies tops the list of America's' favorite indoor winter activities, followed by reading books and playing games.
The top outdoor wintertime activity for Americans is building a snowman, followed by starting a snowball fight and sledding.
Nearly 70 percent of Americans agree that hot chocolate is the drink that reminds them most of their childhood.
We love hot chocolate during the cold winter months. As soon as a cold front blows in we pull out the hot chocolate. Now thanks to TruMoo Chocolate Marshmallow when we need a hot chocolate with marshmallows fix all I have to do is pour a cup and heat it in the microwave.
During the winter our weather is beautiful. We can't build a snowman or have a snowball fight but the kids can entertain themselves outside pretty good. They love riding their scooters, running around outside with the kids next door and they love to get their colored sidewalk chalk out and decorate our driveway with their art.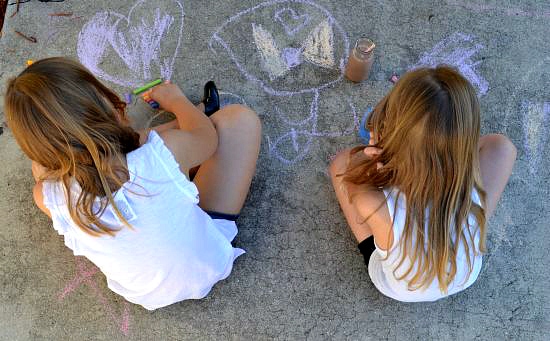 Hailey and Emma are very artistic.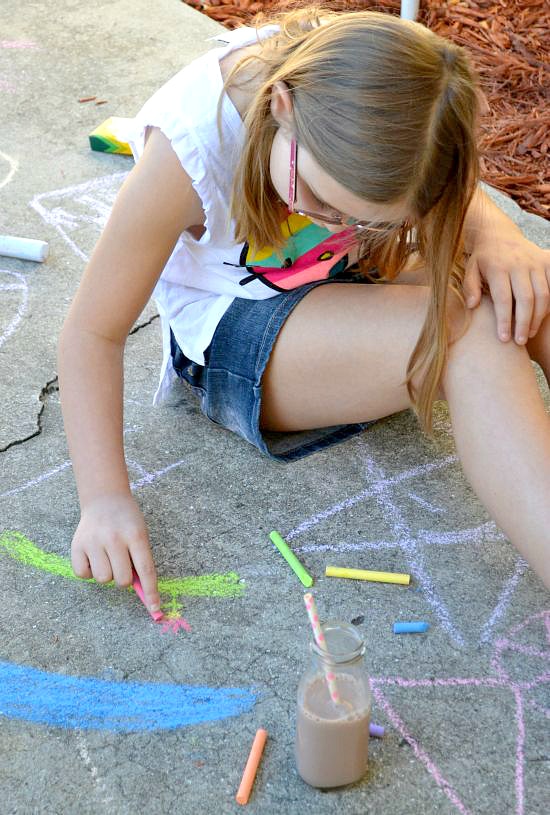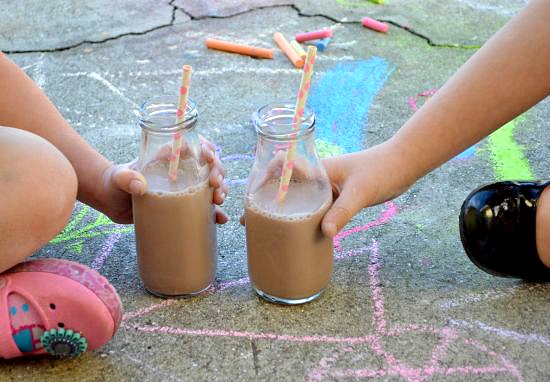 TruMoo Chocolate Marshmallow really hits the spot when you work up a thirst. The kids loved the creamy chocolate milk with a marshmallow flavor. Hailey told me it would go perfect with s'mores.
I promised the kids at our next bonfire we could make smores and have more TruMoo Chocolate Marshmallow milk. I will be stocking up because TruMoo Chocolate Marshmallow is only available for a few more weeks.