Seen at the Parade
23 No Bake Dessert Recipes
I'm excited to share with you some exciting news. I've recently become a Parade Community Table contributor. Every week I will be sharing a recipe or roundup over at the Community Table. I'd like to invite you stop over at the Community Table to check out some of the great recipes and roundups myself and other Parade contributors are sharing.
You can find my Community Table profile here. You can go directly to my profile to find all the posts I've shared at the Parade's Community Table. Right now there are only 2.
Each week I will be highlighting my weekly Community Table post and sharing some of the other posts from the Community Table.
I would love it if you could take a minute to hop over there and show some support. You will be amazed at all the awesome recipes that are shared at the Community Table.
23 No Bake Dessert Recipes
I recently shared another a 46 No Bake Dessert Recipes roundup here on Flour On My Face. I can't believe I missed some of these awesome No-Bake Dessert recipes in my first roundup. Like the No Bake S'mores Lasagna . The photo makes me want to lick the screen so I can get a taste!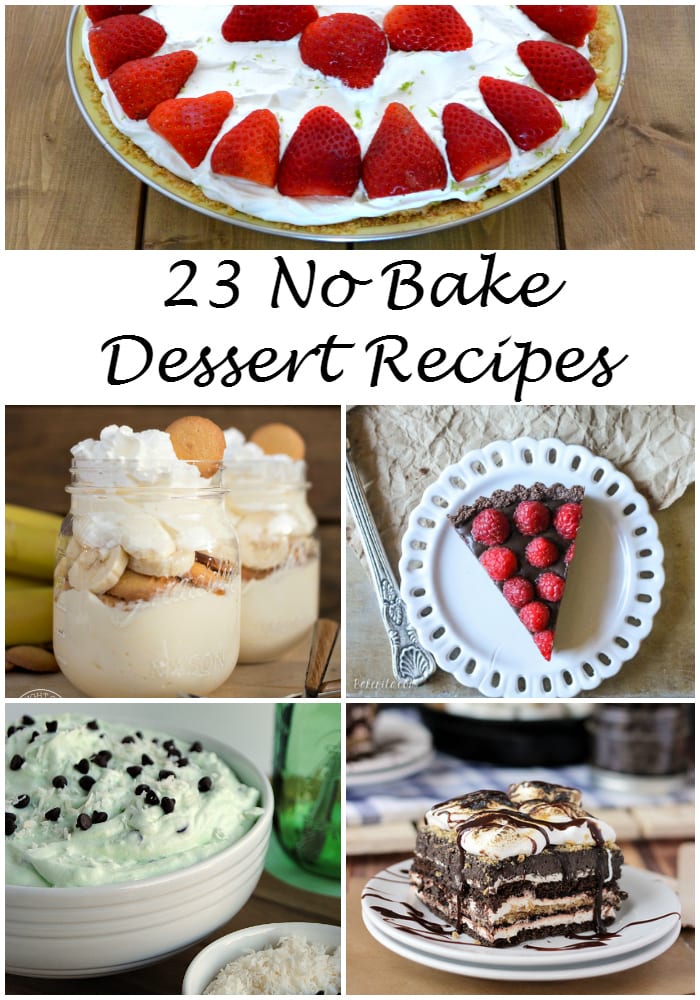 So head over to my 23 No Bake Dessert Recipes at the Community Table to get all the no-bake dessert recipes. I know you're going to want to make the S'mores Lasagna as much as I do!