Did you serve a holiday ham? If you did you might need a few of these Recipes That Use Leftover Ham. You can make so many delicious recipes with leftover ham.
My favorite recipe that uses leftover ham is Great Northern Bean soup.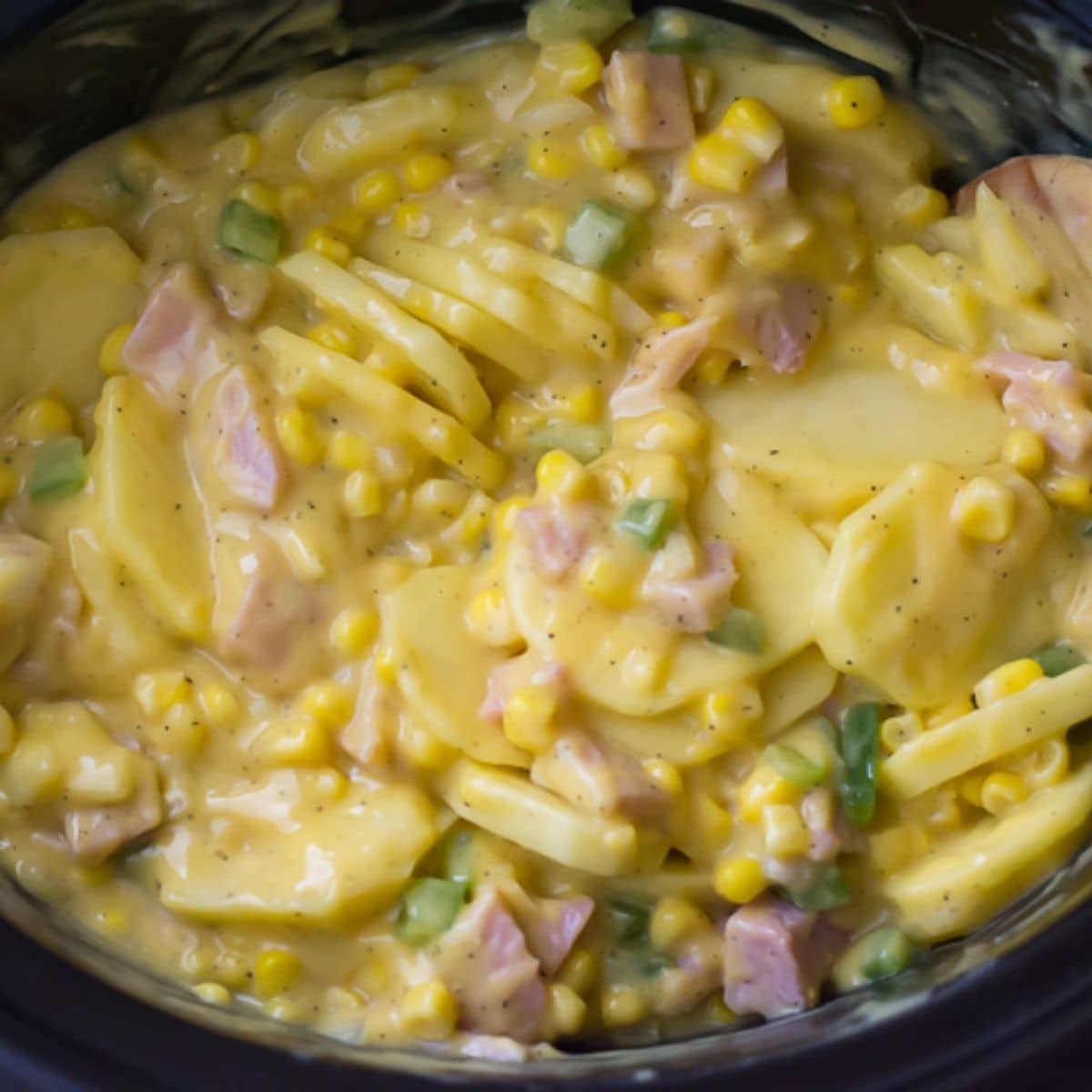 When I was a kid my mother would make a big pot of Split Pea Soup after every holiday she served a baked ham.
She was thrifty and would never waste any leftover ham. She would make at least one meal using the leftover holiday ham.
The next morning we would usually have scrambled eggs and ham for breakfast.
For lunch, we would have thick slices of ham on sandwiches.
For dinner, before we were all sick of eating the leftover ham she would make a pot of soup.
Leftover ham bones are so good to flavor a pot of soup.
Homemade Soup with leftover ham
I ate a lot of homemade Split Pea Soup when I was a kid. I loved it but my kids and husband would not eat it.
So I started making Great Northern Bean Soup with my leftover ham instead.
I used to simmer a big pot of great northern beans (very old recipe post) on the stove for hours but in the past few years have been making this easier to make Crock Pot Great Northern Beans recipe instead.
Crock pot bean soup is so much easier to make.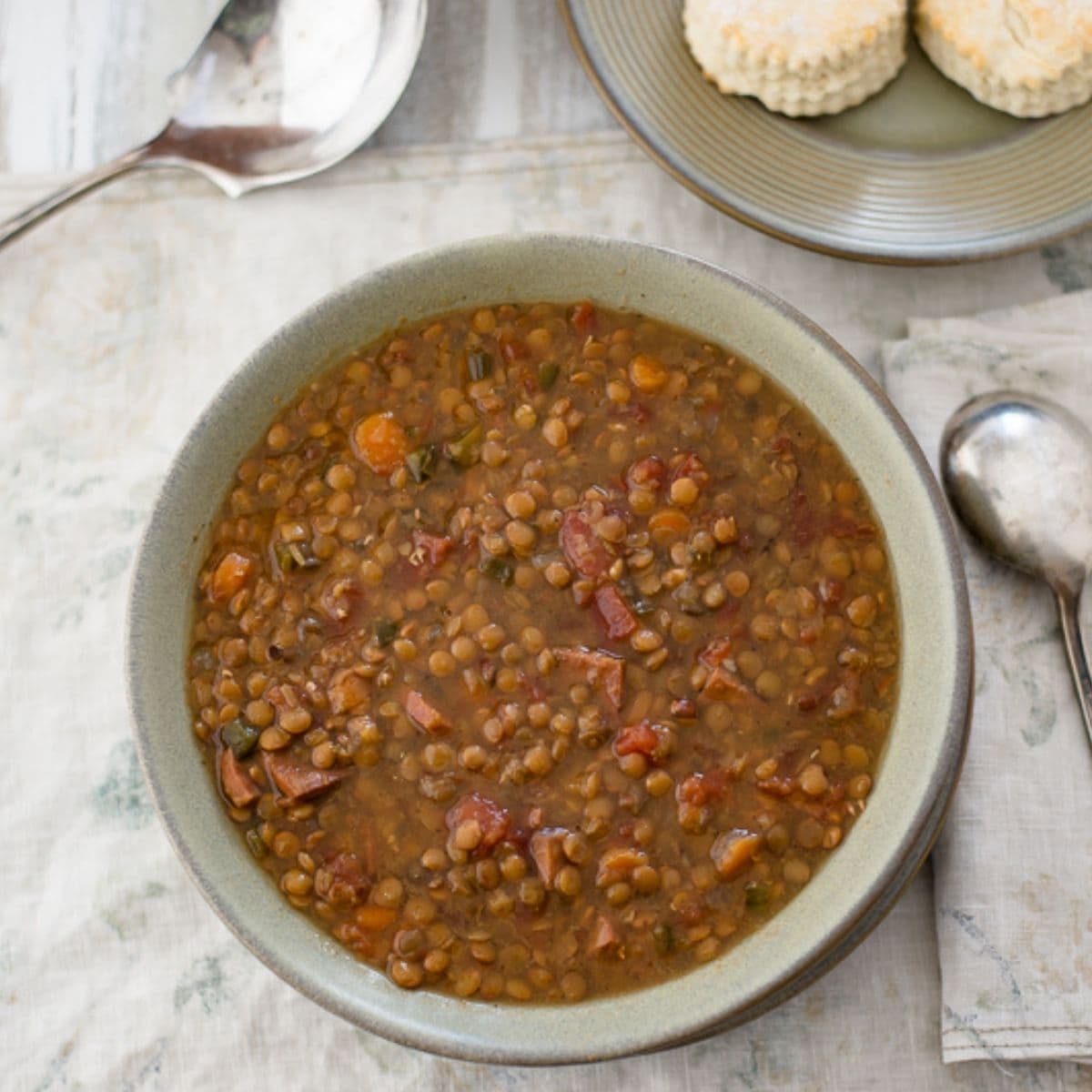 Instant Pot Soup recipes using leftover ham.
Instant Pot Ham and White Bean Soup recipe: This Instant Pot leftover bean and ham soup recipe uses great northern beans but I also give tips for making it with other types of beans.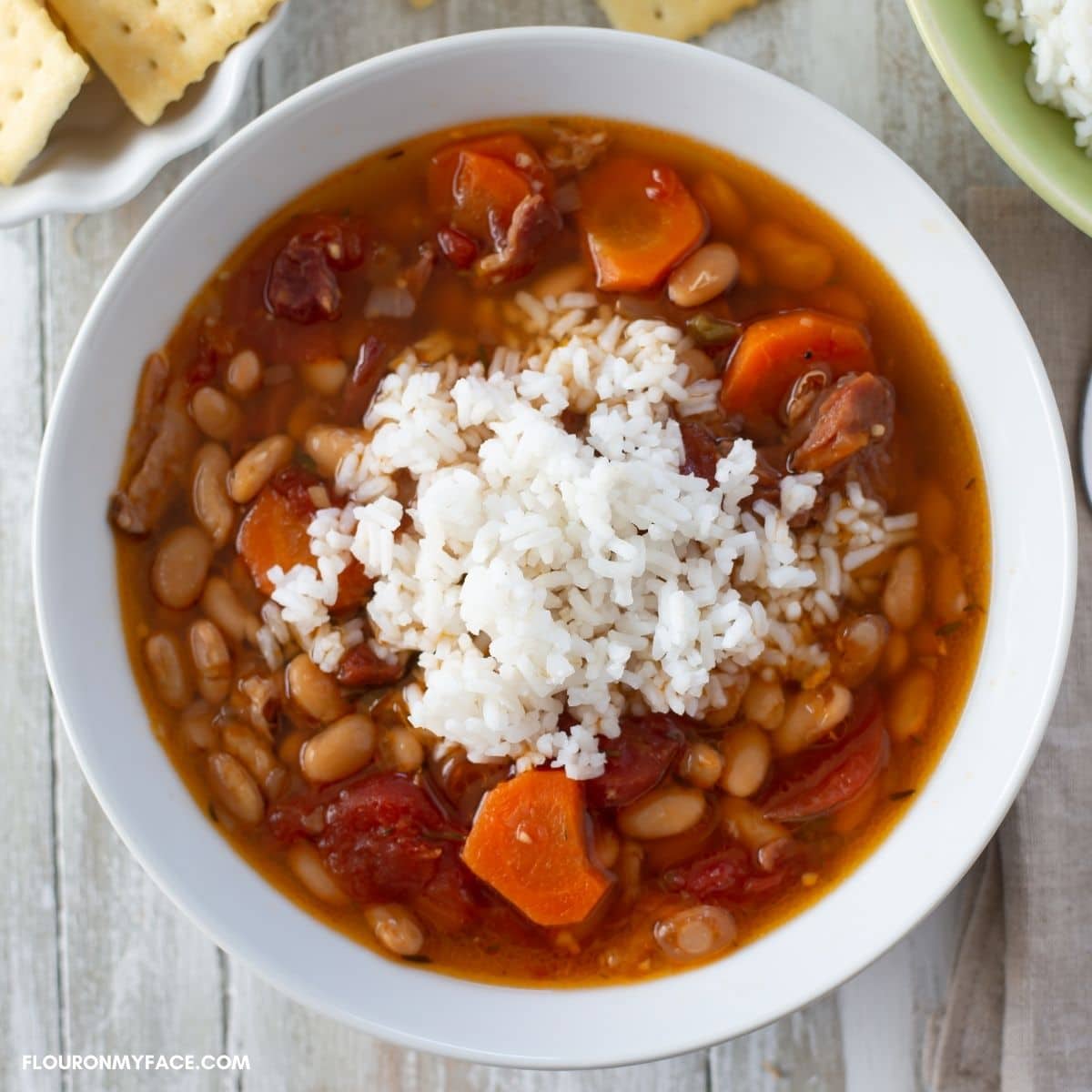 Instant Pot Cajun 15 Bean Soup recipe: This Instant pot Cajun style bean soup recipe has a little bit of spicy flavor like all good Cajun food should.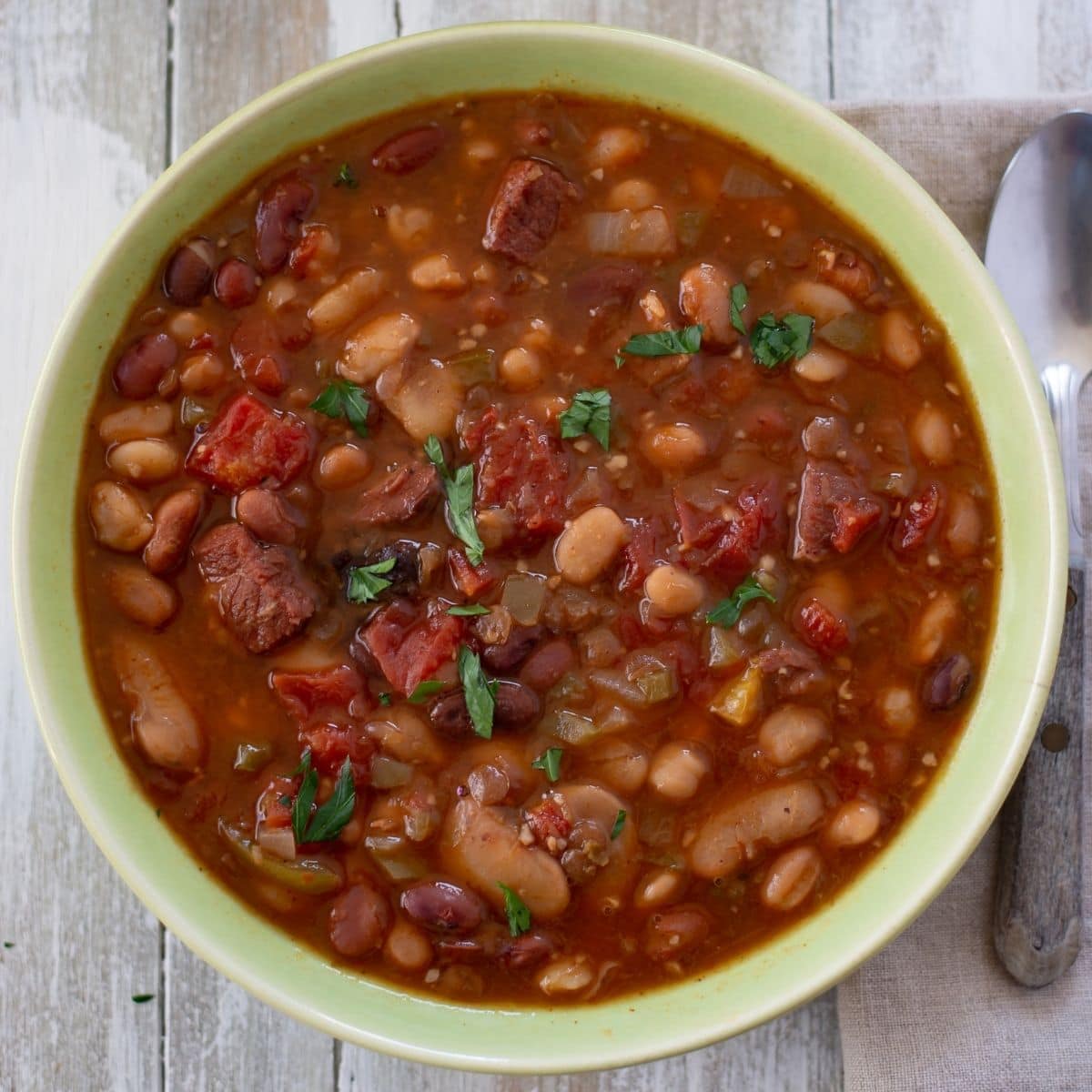 Instant Pot Black-Eyed Pea Recipe: If you live the the south you know how you must make a pot of black eyed peas for good luck. Well now you don't have to worry about soaking those dried black eyed peas when you cook them in the pressure pot.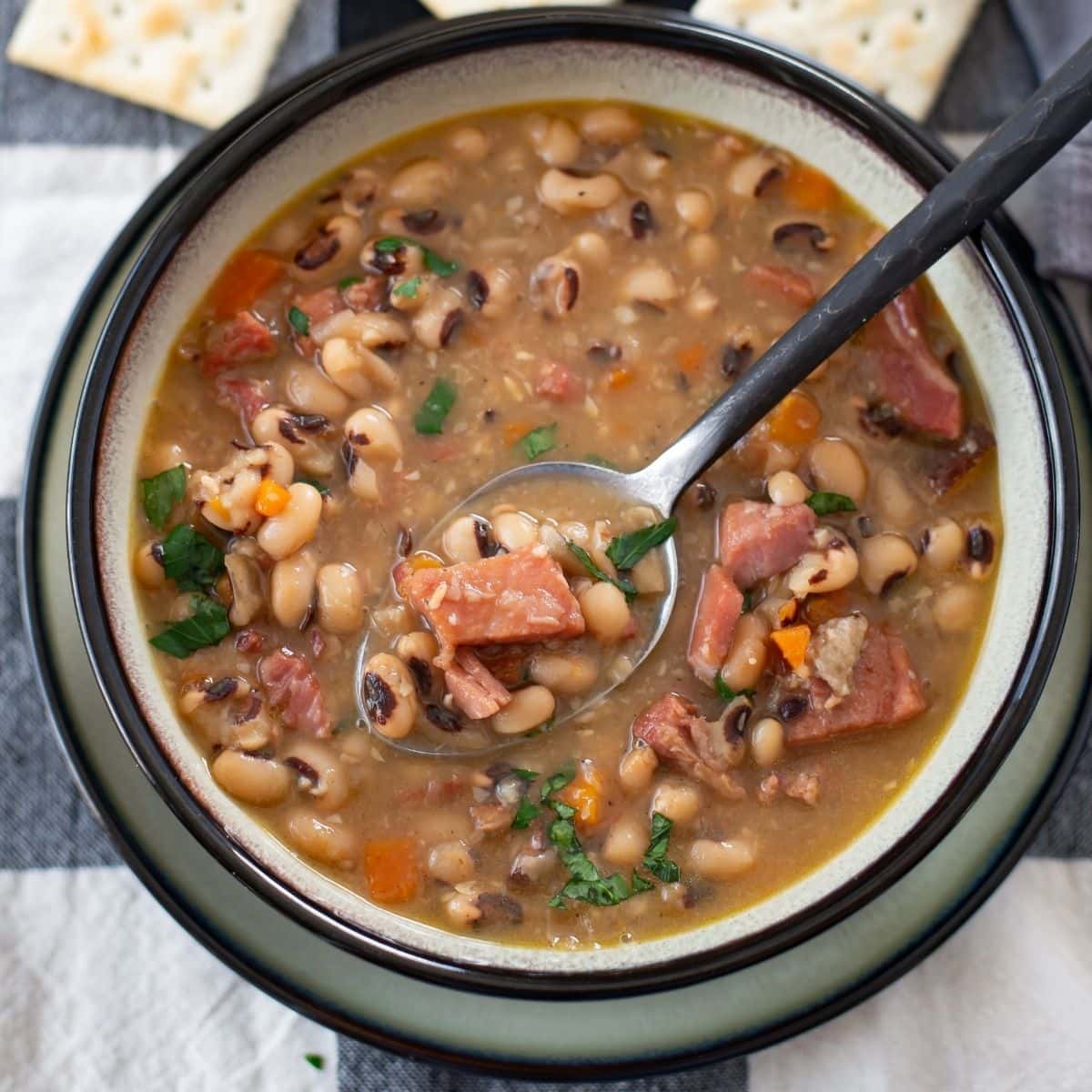 Cooking dried beans in the Instant Pot is amazingly easy. You don't even have to soak the dried beans. And you can turn a bag of dried beans into a delicious dish that is packed full of nutrition.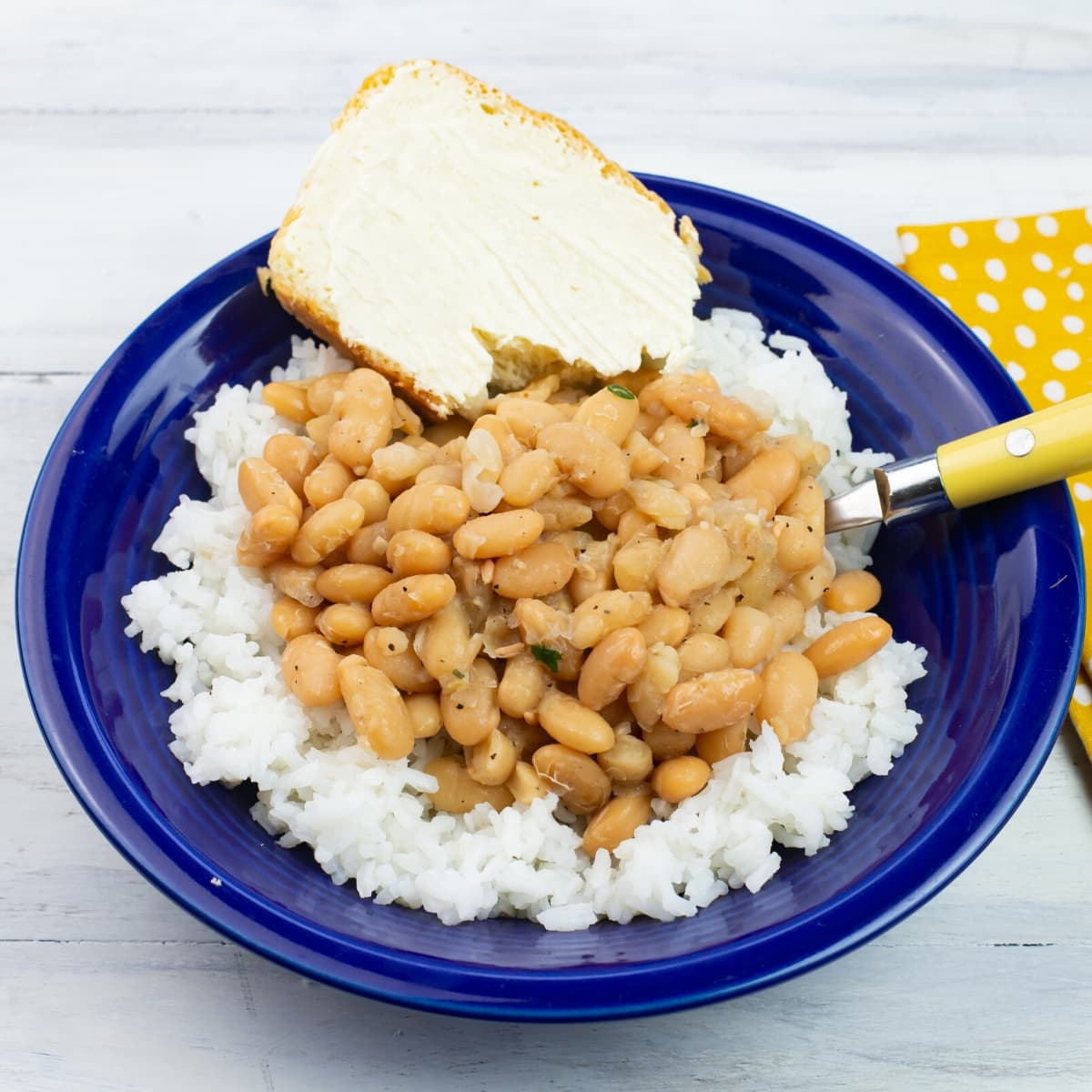 Instant Pot Green Beans and Potatoes Recipe: A favorite way to cook fresh green beans and baby potatoes.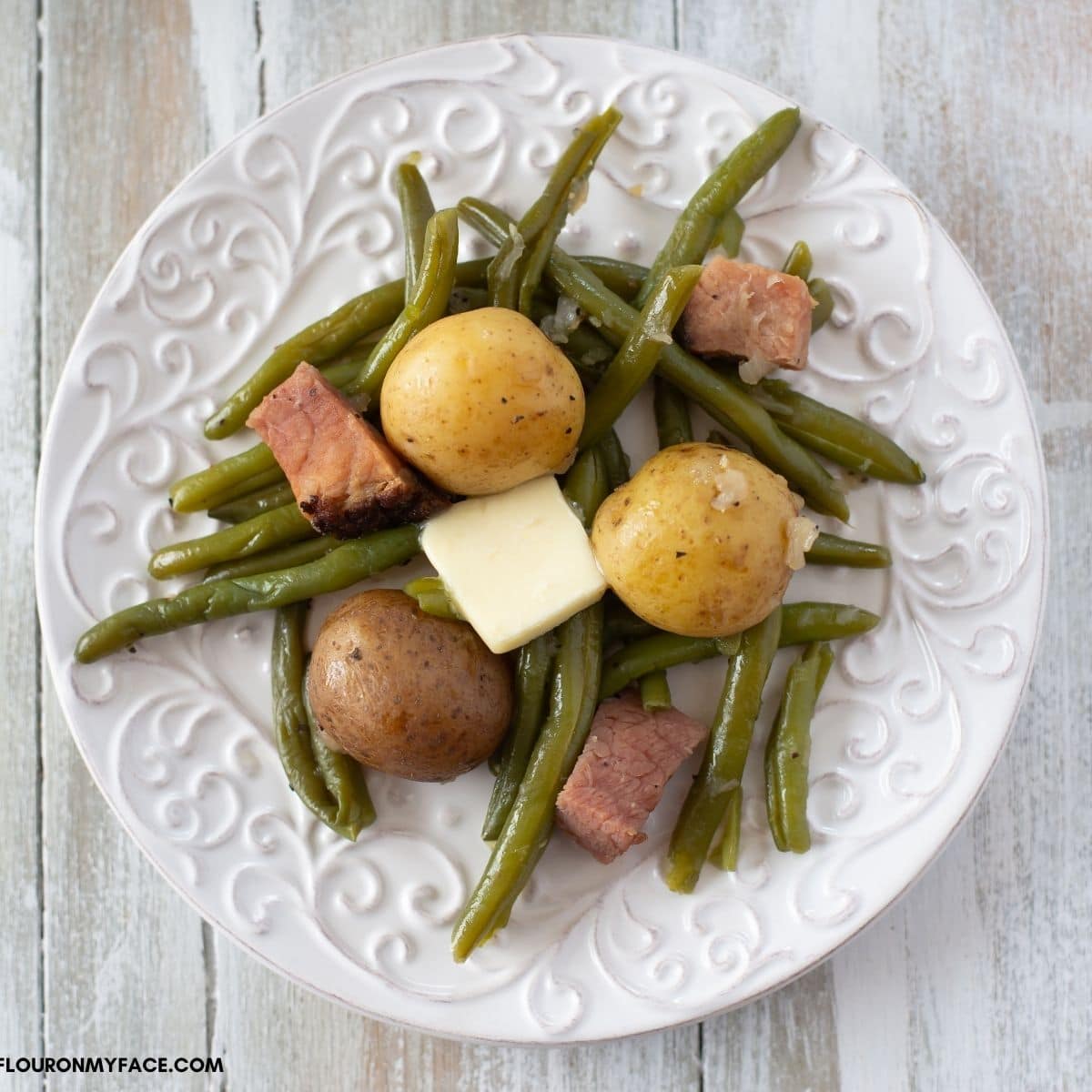 Instant Pot Green Beans recipe: Southern style green beans quickly cooked with diced ham and onions.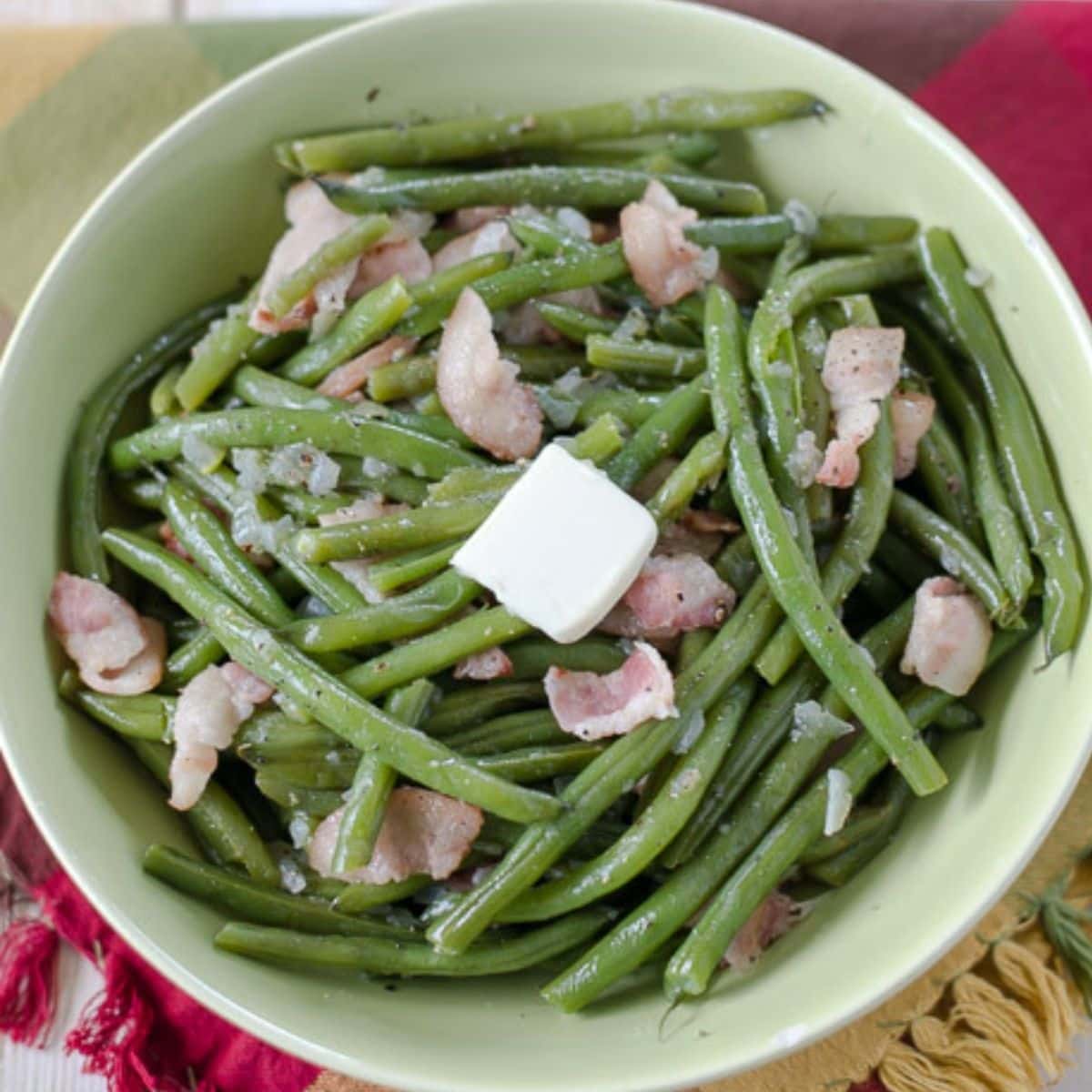 Crock Pot Soup recipes using leftover ham
Crock Pot Black Eyed Beans: If you like to simmer your black eye beans all day long cook them in a crock pot with your leftover ham.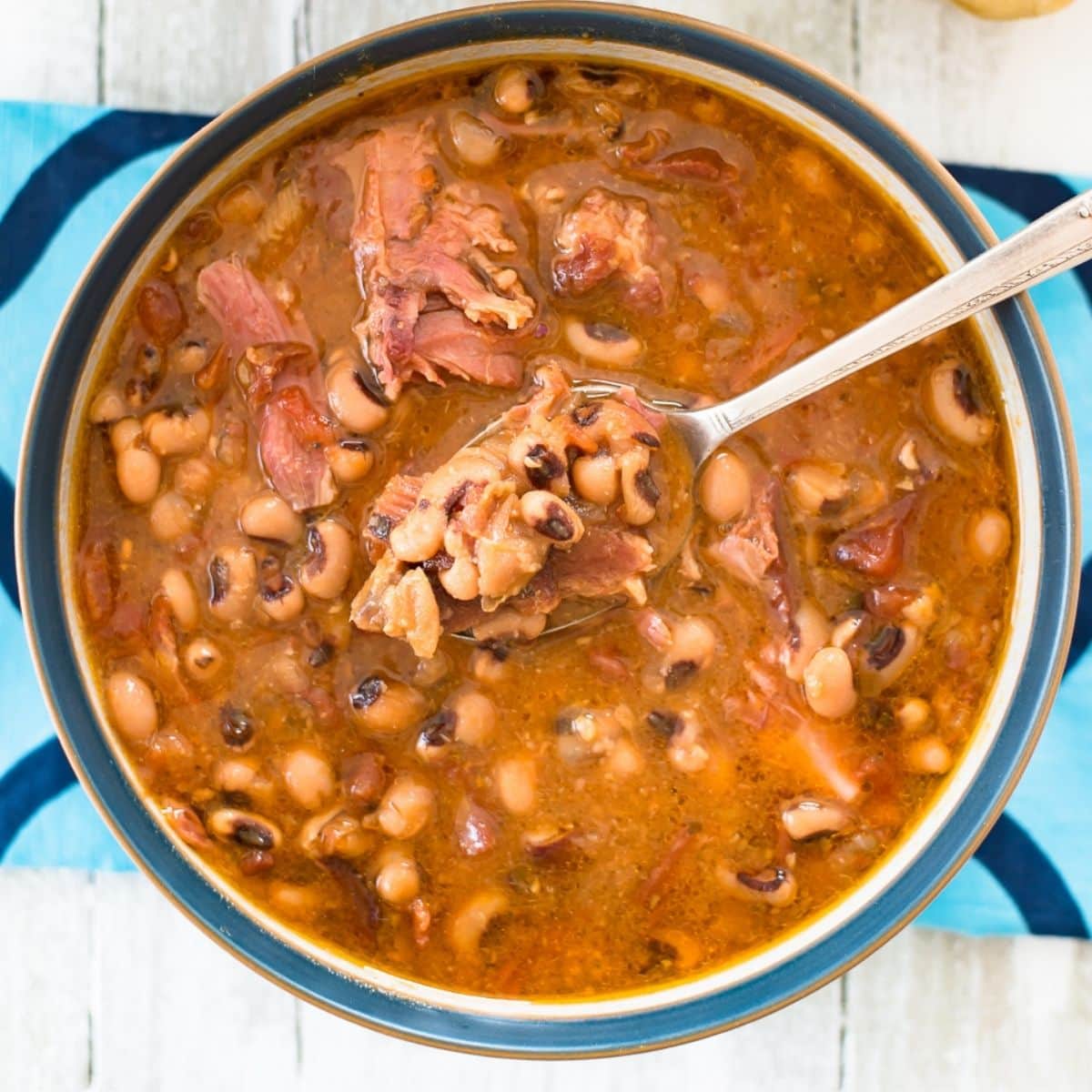 Crock Pot Cheesy Ham Soup recipe: Thinly sliced potatoes, vegetables and cubed ham simmer for hours in a cheesy sauce.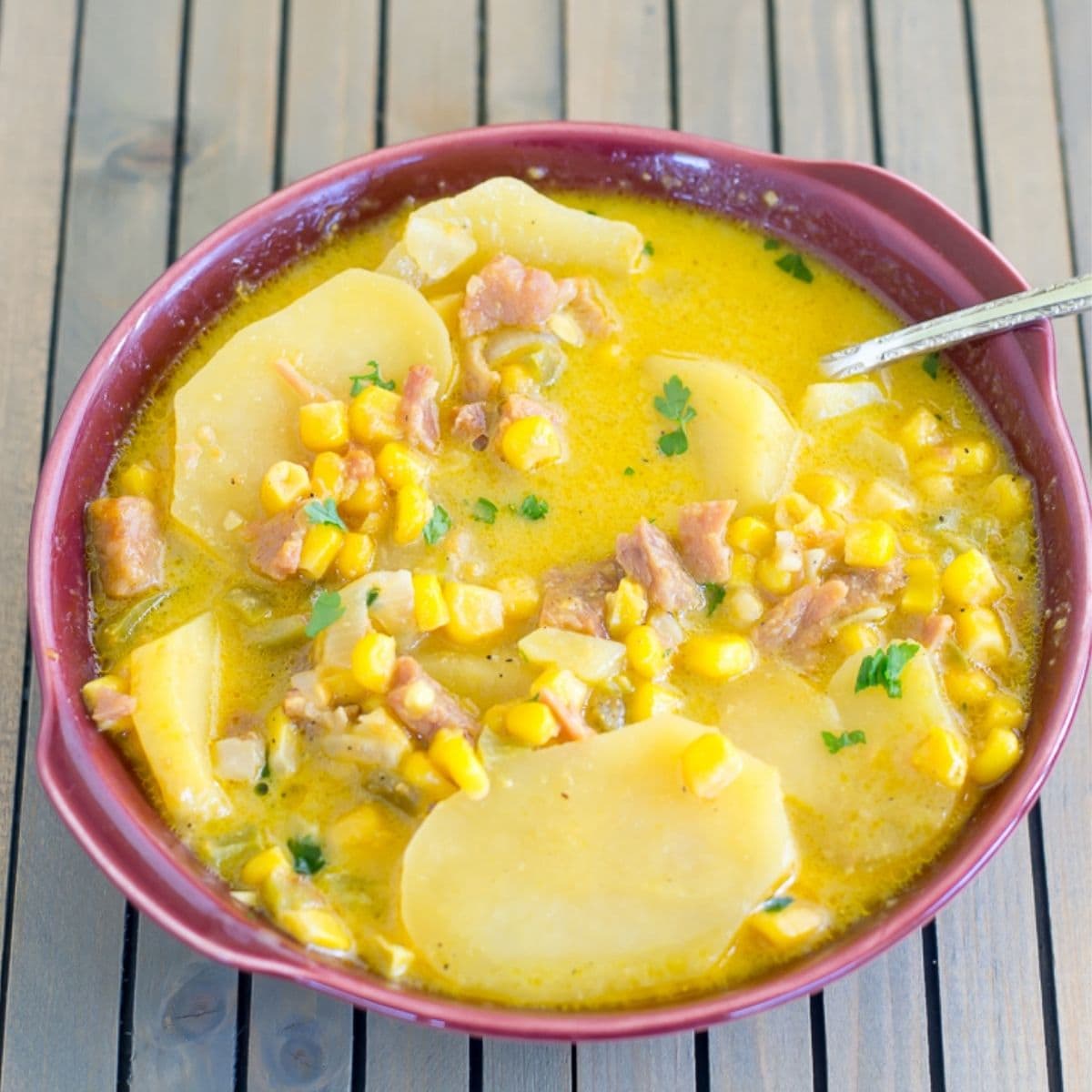 Crock Pot Split Pea Soup recipe: My favorite childhood ham and bean soup recipe.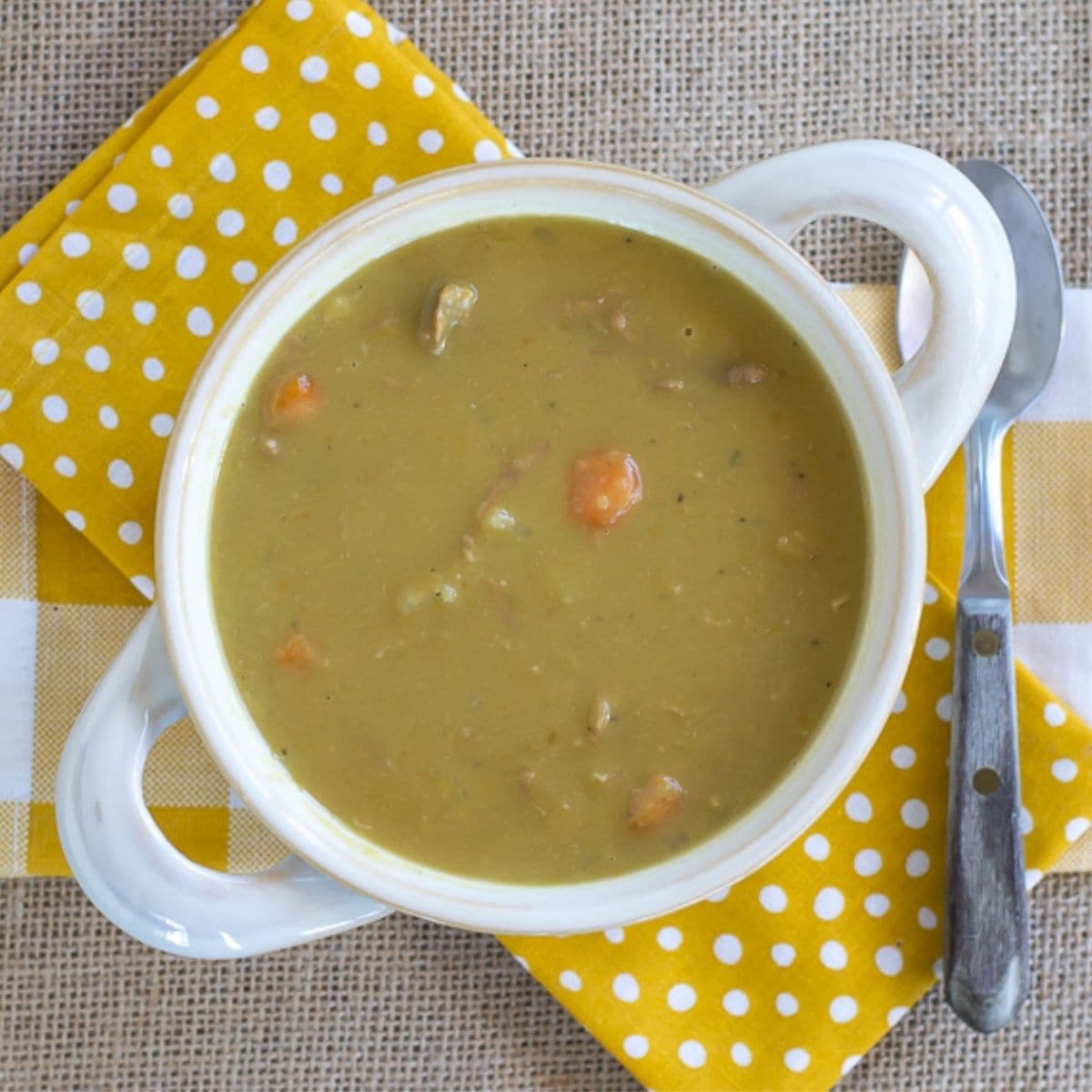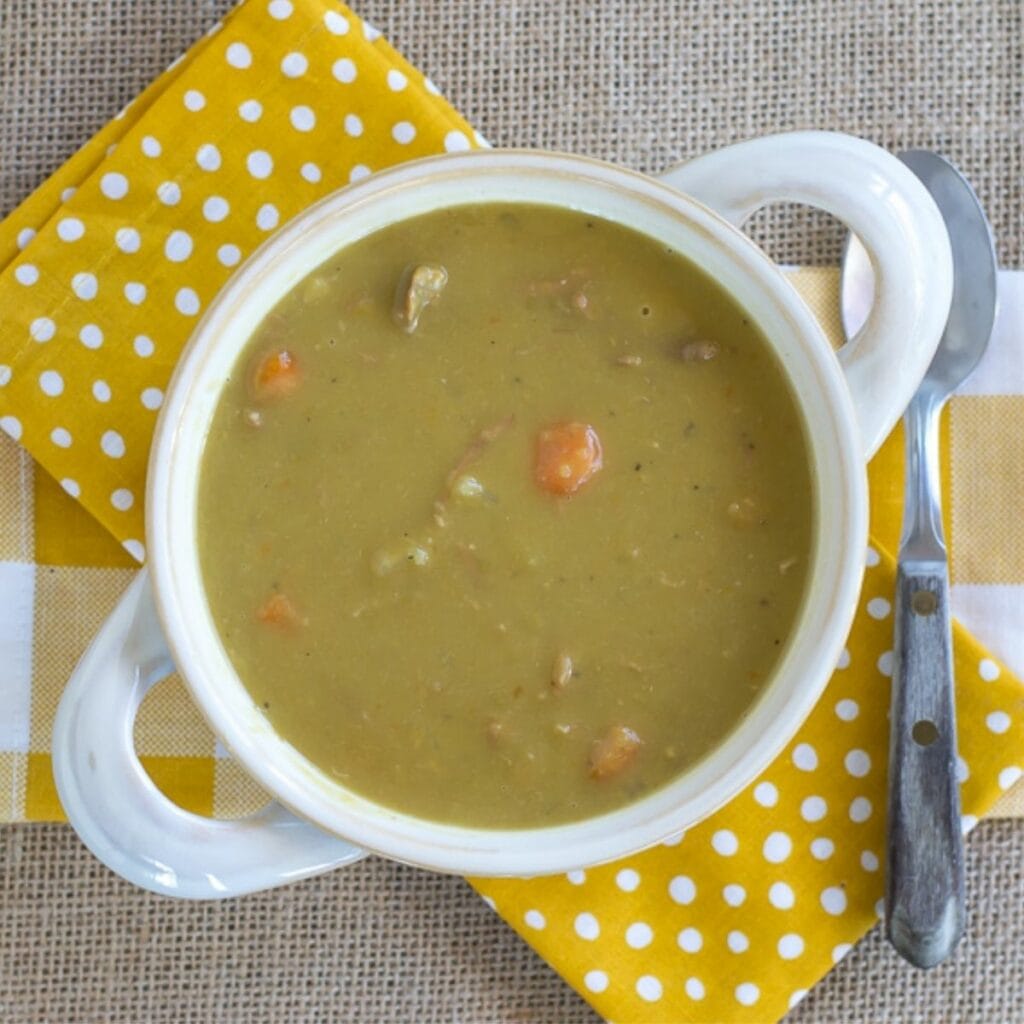 Crock Pot Lentil and Ham Soup recipe is made with dried brown lentils and diced ham.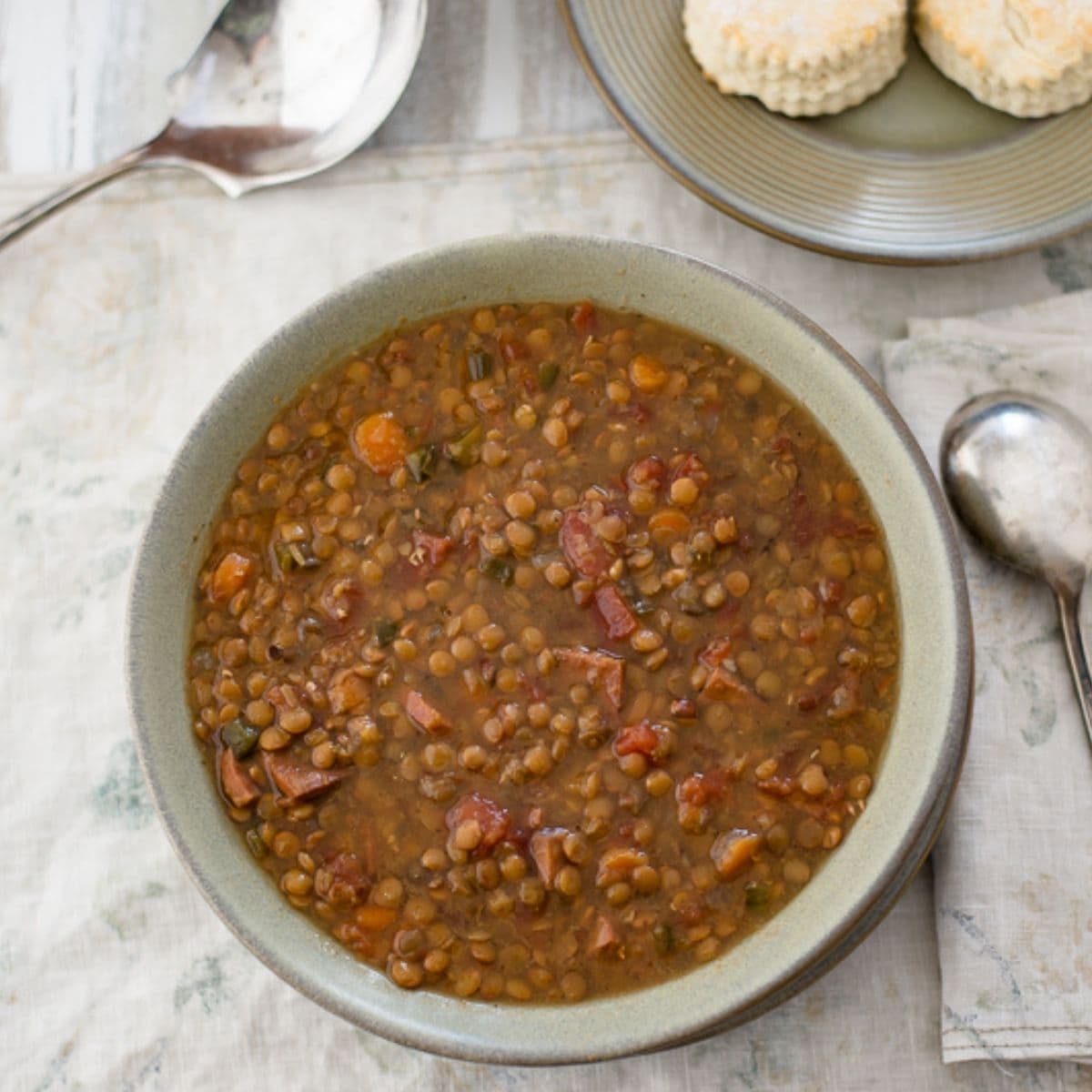 Crock Pot Ham Cabbage Potato Soup: If you had a German grandmother like I did then this ham, cabbage and potato soup recipe is going to remind you of her.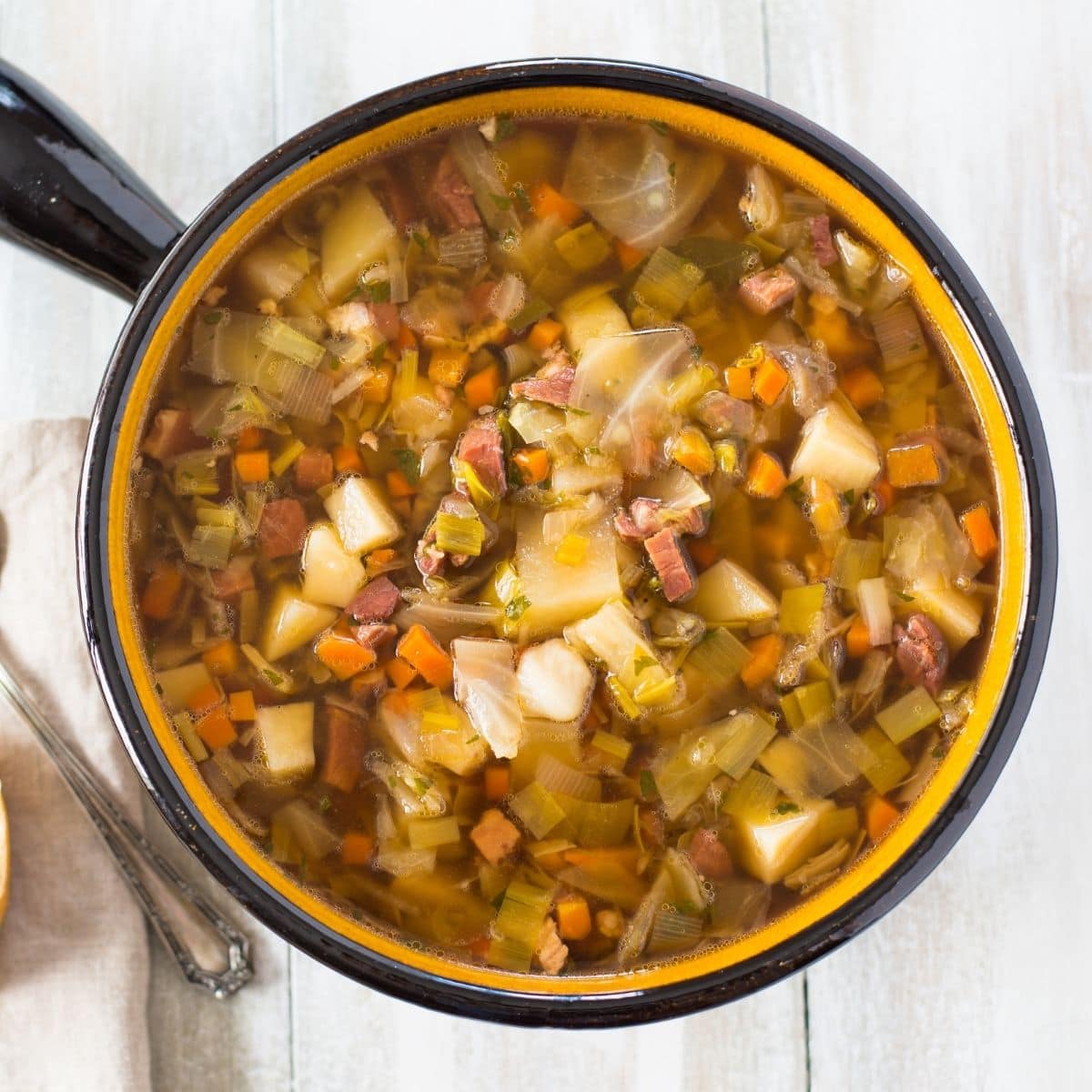 Crock Pot Great Northern Beans Recipe: I love the way great northern beans taste when they are simmered all day long with a leftover ham bone.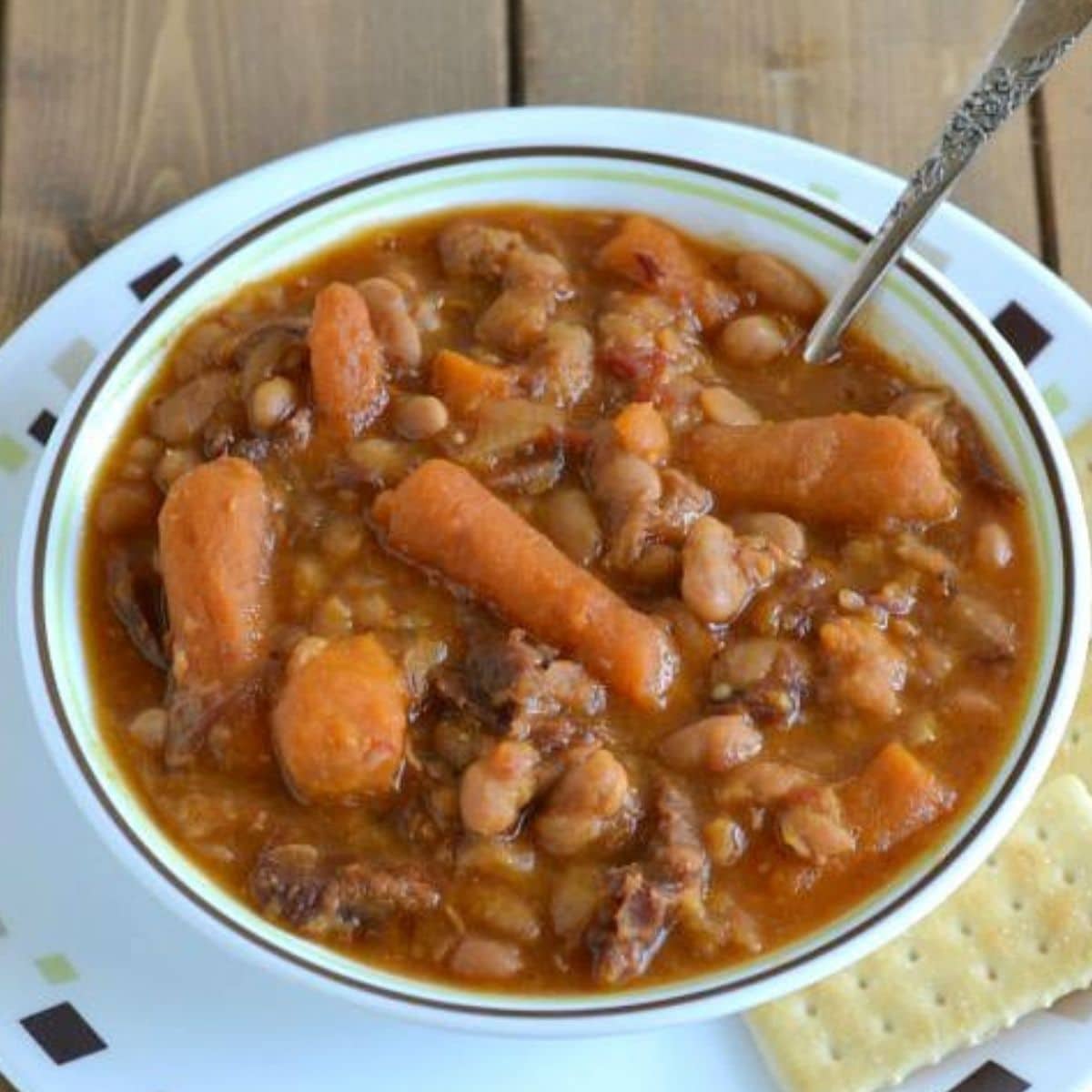 This breakfast quiche will be perfect the morning after Thanksgiving or Christmas.
The eggs a fluffy, the crust tender and the combination of vegetables and cheeses makes this a easy but special breakfast casserole recipe.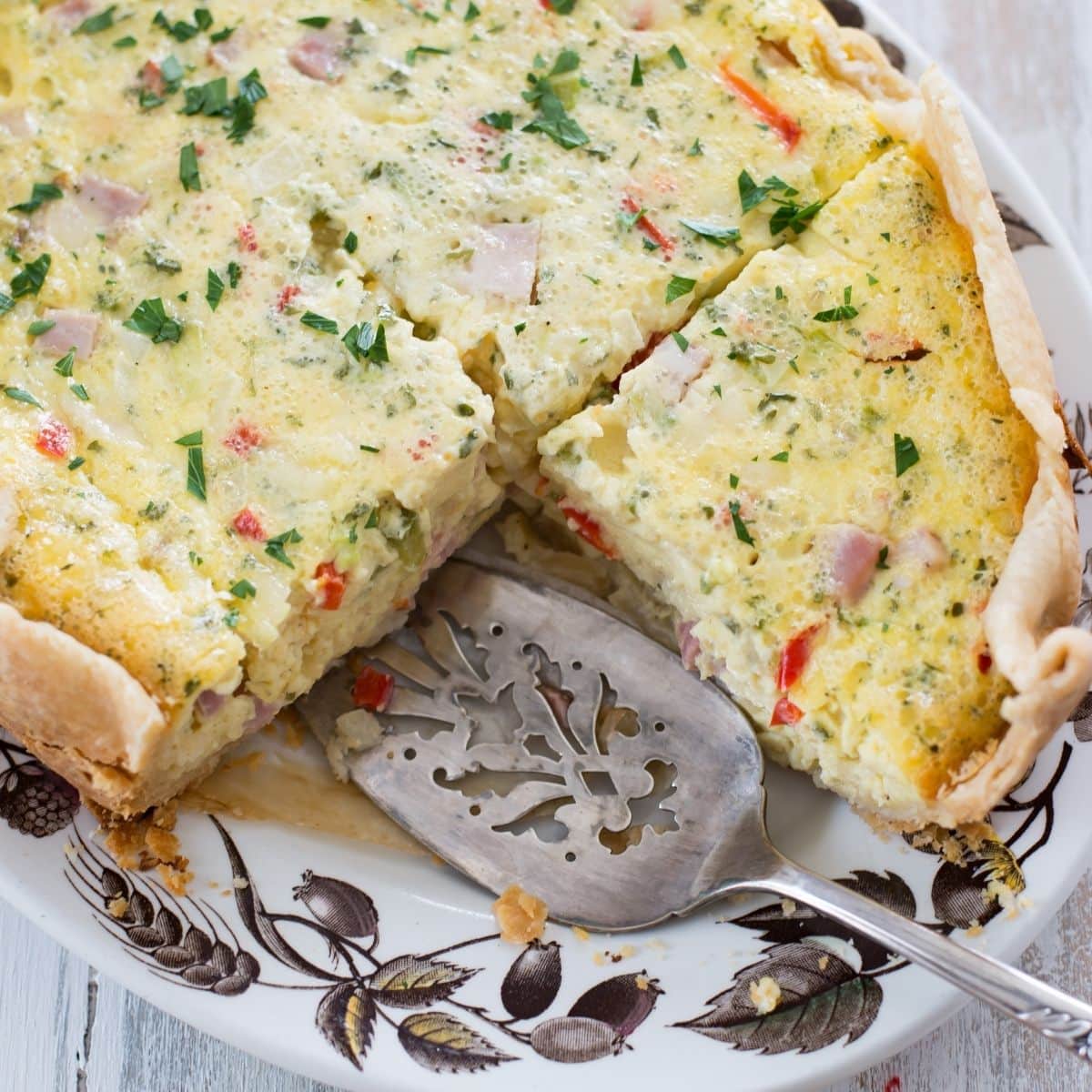 English muffin lovers will fall in love with this English muffin breakfast casserole.
Switch up the cheeses or vegetables to make a new version any time you like.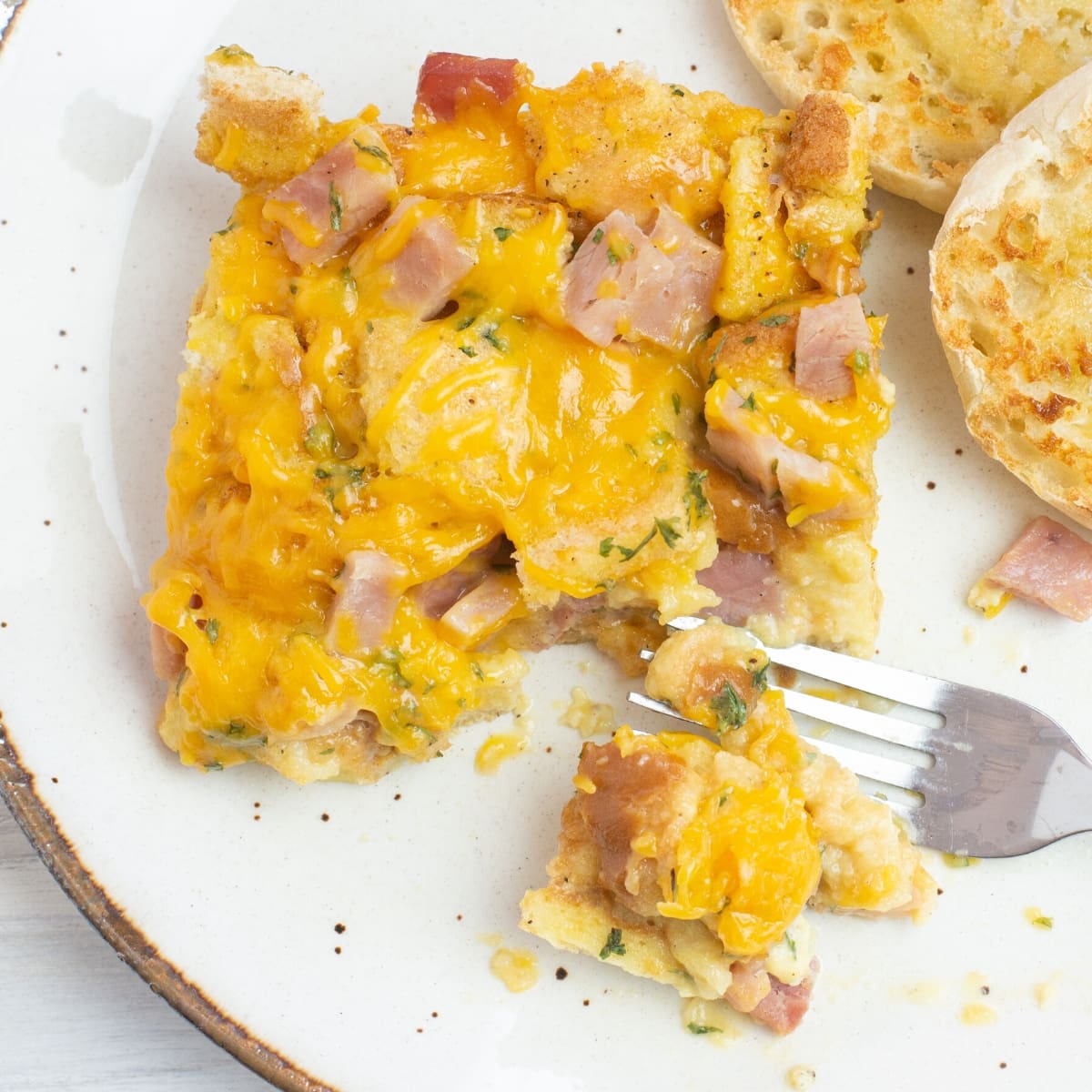 Crock Pot Ham & Egg Breakfast Casserole is delicious and everyone will love it.
Crock Pot Green Beans Recipe: Southern-style green beans slow-cooked with ham and onions.
Yes, you can freeze leftover ham
The life of your leftover ham can be extended. You can slice or cube the leftover ham and freeze it to use for another day.
When I know I won't have time to use all of the leftover ham right away I have put the entire ham bone and all the meat in a gallon size bag.
I put it in the freezer for a later time when I will have time to cut it up or use it in a recipe.
Do you have any favorite recipes using leftover ham?
I'd love to hear about them!