Kitchen Collectibles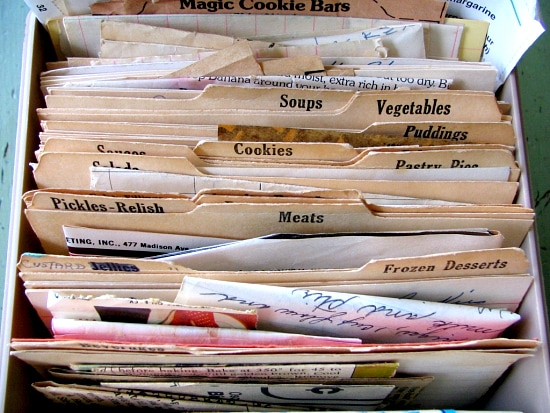 One of the many kitchen collectibles I like to collect is old recipe card files and cook books. I love to look through them and think about the woman who, long ago made these recipes.
I love it when the cook herself writes little notes on the pieces of scrap paper or index cards.
Made for Aunt Rubies birthday party scribbled on the edge of a recipe for a cake brings a smile to my face. Or these cookies were great !
I don't have an index box full of my recipes but I do have a binder. I also write notes to myself on the pages of recipes that I have tried over the years. I hope one day my recipe binder will be on a shelf in one of my children's homes instead of tossed in a donation box at a thrift store.