I Bought An Instant Pot Pressure Cooker! Now What?
So, I finally bought an Instant Pot Pressure Cooker. I couldn't help myself. I had to see what all the fuss was about. Back in the day I had one of those old stove top pressure cookers and it was scary!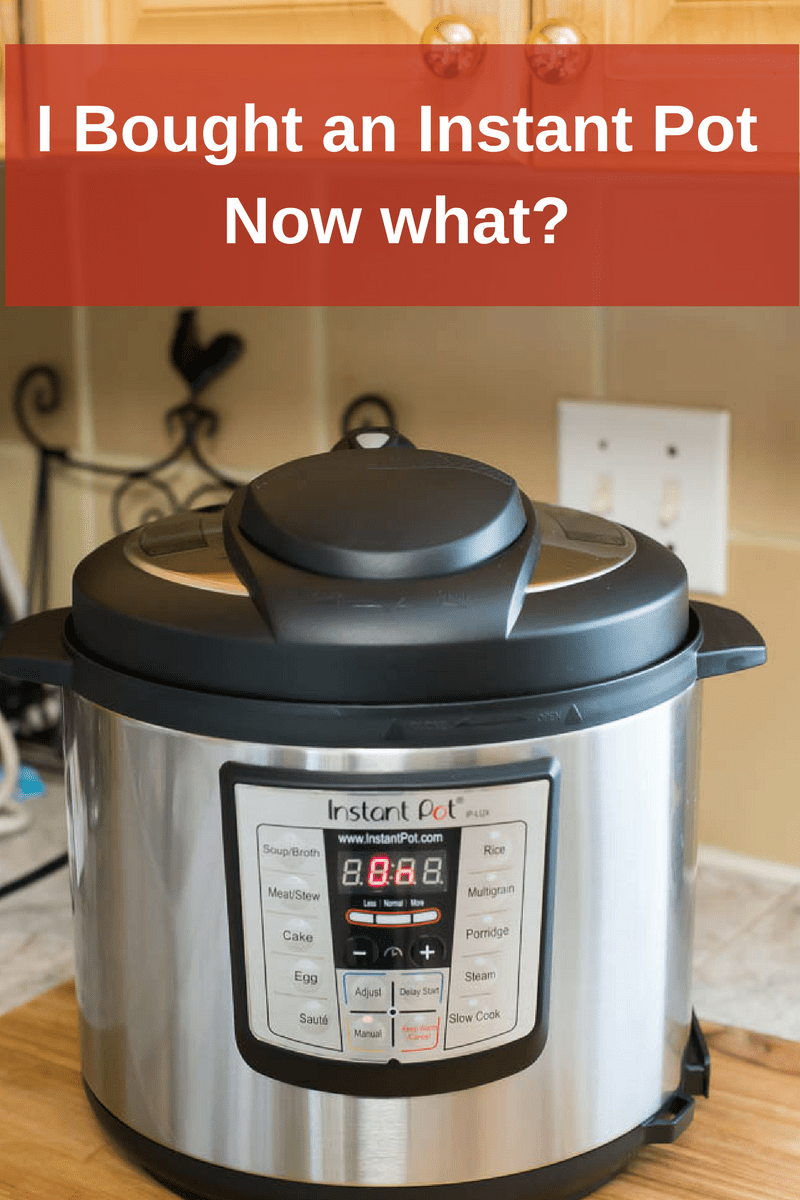 Disclosure: Some links are affiliate links and I will earn a very small commission should you make a purchase.
Which Instant Pot to buy?
I bought the (affiliate link) Instant Pot IP-LUX60 V3 Programmable 6 quart Electric Pressure Cooker. It was a pure impulse buy. I was at Walmart shopping for Easter stuff when I saw it. The fact that it was only $79 is what made me lose control of myself. Now I see it is the same price on Amazon.
The 6 quart Insta-pot is the perfect size for my family. If you have a large family you might want to think about buying the larger 8 quart Instant Pot. It's $20 bucks more but because this is a pressure cooker you have to leave a certain amount of head space in the pressure cooker to allow for the high pressure to build. You can't fill it as much as you can a slow cooker.
What is an Instant Pot?
The Instant Pot is the electric version of the old stove top pressure cookers your grandmother may have used. One of the problems with the old pressure cookers was that if not used properly the trapped steam could cause the pressure cooker to explode.
When I say explode that means the lid would fly off when the steam pressure reached the high point and the lid would shoot into the air and the pot and lid would fly off the stove causing physical harm and damage in your kitchen.
That is why when some people are talking about their new Instant Pot pressure cooker they might mention the worry about blowing up their pressure cooker .
With the new Instant Pot electric pressure cooker the danger of it exploding has been removed. The Insta-pot will not  turn on if the lid is not on properly avoiding the danger of the pot exploding.
What is so great about cooking in Pressure Cooker?
A Pressure Cooker cooks under high steam pressure and cooks much faster than any other method of cooking. Cooking under high steam pressure will turn a very tough cut of meat into a very moist and tender cut of meat or cook your ingredients way faster then you could using most other methods of cooking.
You can cook a full meal in under 30 minutes. In some cases in under 10 minutes. The cooking time is the time it takes to actually cook the food after the high pressure point of the pressure cooker has been reached.
So even though I say you can cook a meal in under 10 minutes such as the first recipe (Instant Pot Chicken Salsa) I tried in my new Instant Pot it will actually take about 25 minutes from start to finish. Not bad when you think about it.
The difference between cooking my Crock Pot Chicken Salsa recipe, which takes 3-4 hours on high and my Instant Pot Chicken Salsa which took about 25 minutes in the pressure cooker is huge. An Instant Pot is great when you need to get dinner on the table in a hurry.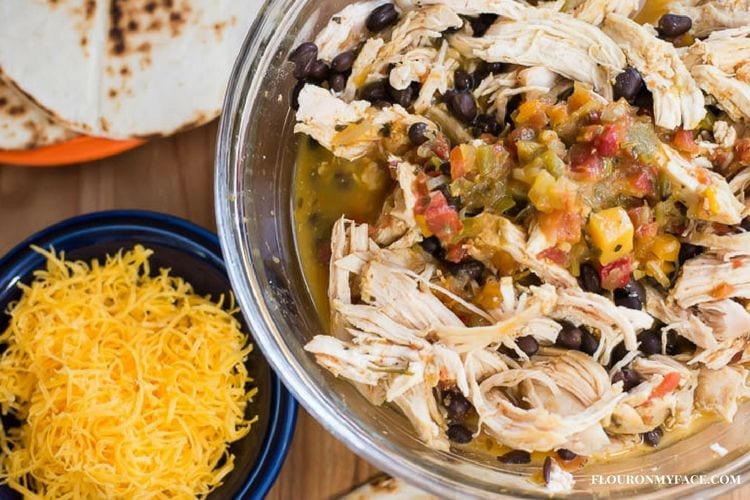 What I love about my new Instant Pot
I obviously love the fact that I can cook an entire meal in less than 30 minutes. There are some huge advantages to that. But the Instant Pot will not replace my favorite kitchen appliance - the slow cooker.
Why? Well, because there are times that cooking a meal for 4 - 8 hours in a slow cooker will work better for me. The Insta-Pot does have the slow cooker option and I will try it out but I have been slow cooking in my favorite crock pot slow cookers for years now and I know what to expect.
I have a slow cooker size for each type of crock pot recipes that I make. I know what to expect based on the experience I have. So for the time being when it comes to slow cooking I will keep using my crock pot slow cookers for my crock pot recipes.
There will be many recipes that I will make that the high steam pressure and faster cooking in a pressure cooker will be too much for the type of food or recipe.
Which Instant Pot settings I probably won't use
The Instant Pot IP-LUX60 V3 Programmable 6 quart Electric Pressure Cooker that I bought is the newest and most updated 6 quart Instant Pot available.
There are ten automatic settings you can choose to cook with.
There are a few that I will probably never use. Like the Rice, Multi-grain and Porridge settings. Although I may try to make some breakfast recipes using oatmeal so I may use the porridge or multi-grain settings to see how that works.
I don't think using the Instant Pot to make rice is something I will ever do. It is much easier to make rice and clean up after using a pot on the stove. The Instant Pot does take up a bit of space on the counter.
Soup/Broth
Meat/Stew
Cake
Egg
Saute
Rice
Multi-grain
Porridge
Steam
Slow Cook
Which Instant Pot settings I am looking forward to using.
I can't wait to make hard boiled eggs in the Instant Pot. I am not sure how many eggs will fit into the 6 quart Instant Pot though. You are suppose to use the included basket and it looks too small to hold an entire dozen of eggs.
But since the eggs shells are suppose to come off really easy it might be worth the time to cook half a dozen hard boiled eggs at a time in the Insta Pot. There is nothing more annoying then making hard boiled eggs and the shells are hard or impossible to peel.
I also can't wait to try the Cake setting.
Well that's it for today on the Instant Pot. As I start making recipes in it I will let you know how I like it. I'll be sharing my new Instant Pot Chicken Salsa recipe soon.
Do you have an Instant Pot? Drop me a comment letting me know what you love or hate about it. What type of recipes have you made and what did you think about the experience?