How to Know What will Grow Best in Your Yard
Now that Spring is here it is time to start thinking about planting a garden. One of the first things you will need to figure out is what type of plants you should grow. Here is the perfect guide to How to Know What Will Grown Best In Your Yard.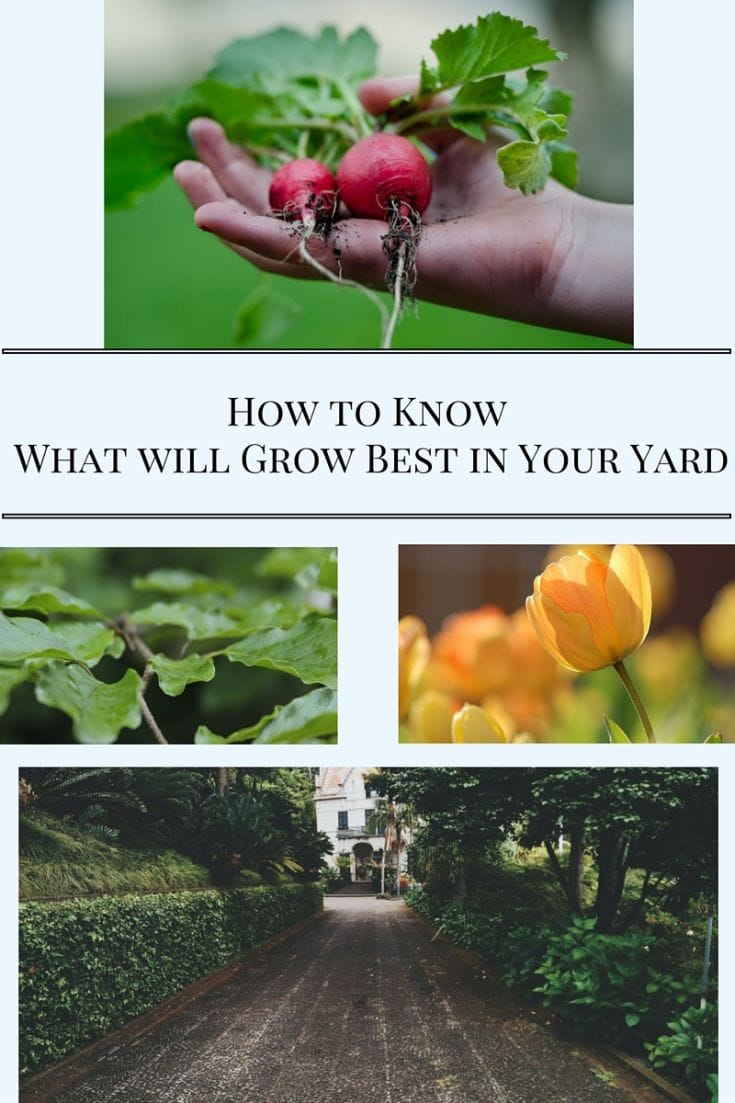 How to Know What Will Grow Best in Your Yard
Have a green thumb? Want roses and gladiola in your front yard? Interested in sustainable living? Perhaps you're a newbie to gardening, but think it would be nice to have some homegrown radishes in your summer salad.
Either way, you could probably use these five tips to find out what vegetables are best to plant.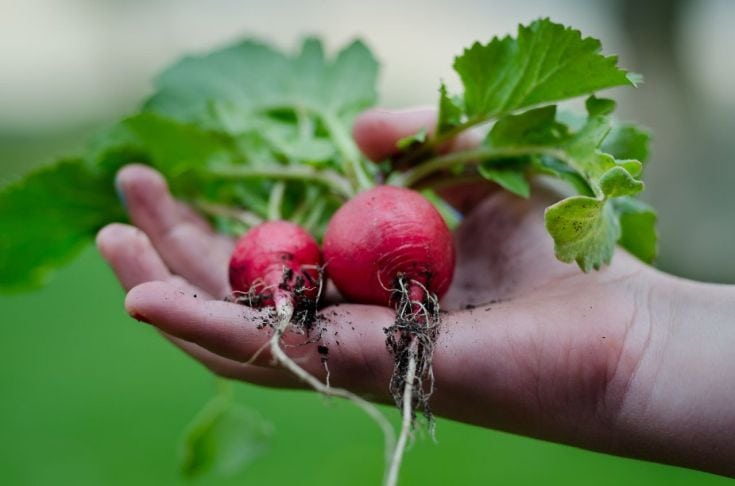 Find Out What Grows in Your State
You can dream of everything from Brussel sprouts to tomatoes, but the first thing you need to find out is what plants will thrive in your state. The best method is to consult your local cooperative extension, which is a consumer-oriented area within most state universities. Cooperative extensions provide tons of advice to home gardeners — everything from what fruits and vegetables grow in your state to step-by-step instructions on how to mulch a garden.
The National Institute of Food and Agriculture has developed an interactive U.S. map that will connect you to your local cooperative extension.
Determine Your Region's Climate Zone
Vegetables, flowers and plants are strongly affected by the temperature. If your climate gets cold fairly early in the fall, for example, frost may kill your tomato plants before they get a chance to ripen.
Most seed packets or garden stores can tell you the hot or cold temperatures that will harm your vegetables. You will often see a "hardy to Zone __" label on seedlings in a garden store. The labels refer to zones given in a U.S. Department of Agriculture map on plant hardiness that will let you know whether your vegetables will thrive in your region. Vegetables like pumpkins or winter squash, for example, can deal with frost and thrive in zone 7, but roses would perish.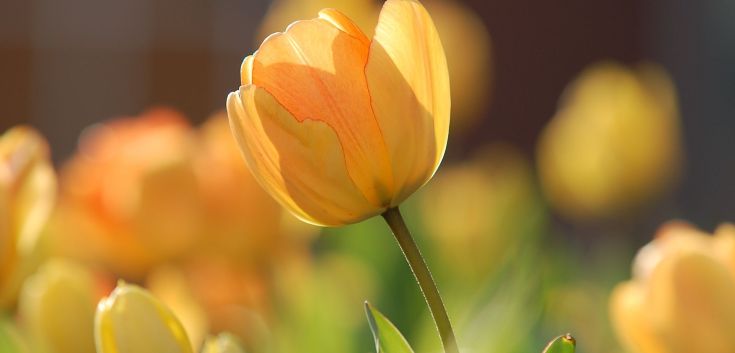 Look at Your Yard
Plants like tomatoes and flowers like roses need an average of six hours of full sunlight during their growing season. Lettuce and flowers like violets need sunlight too, but it can be filtered through shade trees. Will the size and location of your vegetable garden give the plants enough light?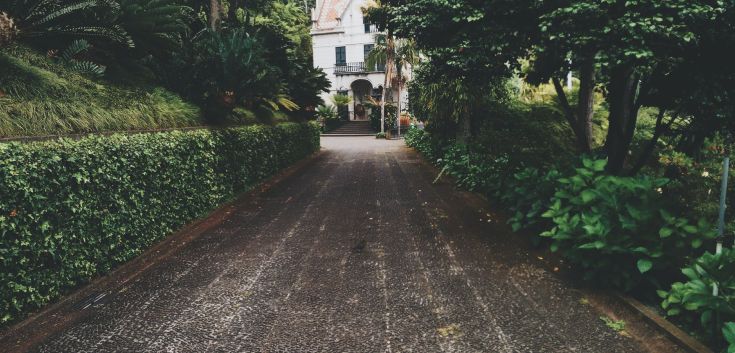 Get Information on Your Soil
Do you think dirt is dirt? Well, it is and it isn't. Soil is essential for giving your vegetables nutrients. Soil differs in its composition, however. Some soil is sandy, and some is more like clay. Some has a high alkaline level and some doesn't. Plants care. Different vegetables thrive in the six different soil types.
Knowing the soil type will also help you know when and how much to mulch and water.
The best way to determine your soil type is to get a soil testing kit from a garden store or cooperative extension. Want a brief overview of the soil types and what plants thrive in each? Here it is:
Loamy soil — consists of silt, clay and sand in fairly even proportions, without a preponderance of any. This is great for almost all vegetables, as well as for plants like wisteria and bamboo.
Clay — tends to hold water to the point of stickiness when wet and be extremely dry when it is dry. Early vegetables such as peas don't do well in clay. Fruit trees and more vigorous vegetables at the height of summer, however, can do very well.
Silty soil — holds water extremely well, and feels soft to the touch. Nearly all plants love silty soil.
Sandy soil — is gritty to feel. Root vegetables like potatoes, carrots and turnips do very well in sandy soil, as do corn, squash, strawberries, zucchini, lettuce, peppers, corn, greens and tomatoes.
Peaty soil — is darker than other types and can feel very spongy. It is kind to vegetables like legumes, root vegetables like beets and carrots, and greens such as spinach.
Chalky soil — is stony and has a coarser texture than other soils. Sweet corn, cabbage, spinach and beets will thrive in chalky soil, as will flowers like lilies and pinks.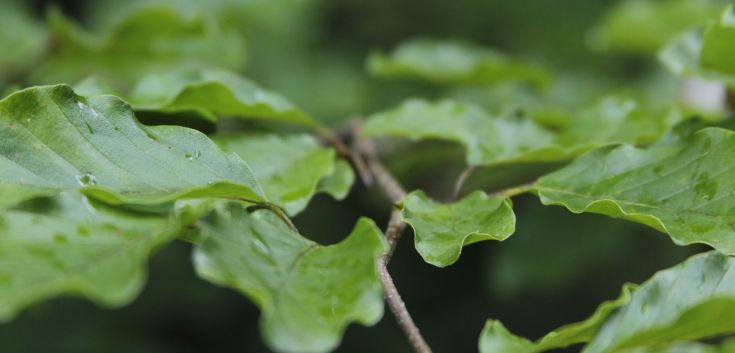 Know the Surrounding Fauna
Protecting your yard is one of the most important investments you can make as you begin your garden. From rabbits, to deer, to trespassers, there are a variety of ways that outsiders can make it difficult for you to grow the garden of your dreams. For small critters, like rabbits, a simple netting may do to protect your yard.
However, if you have larger intruders such as deer, bears, or intrusive neighbors coming over to check out your yard, it may be worth investigating a custom gate solution. The offer more security with options like reinforced steel, and are a better visual deterrent than plain netting.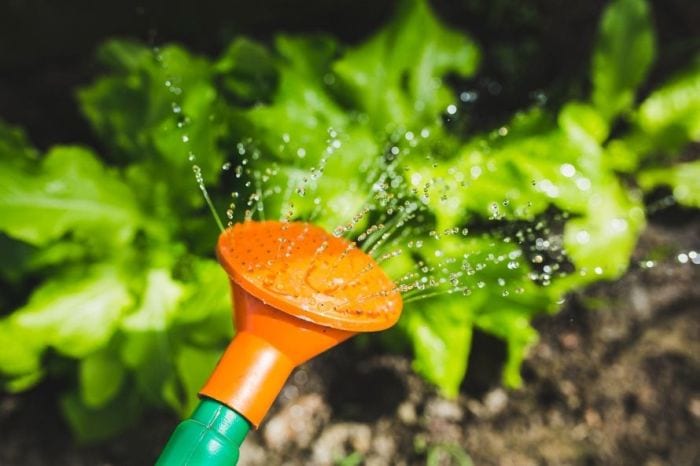 Make Sure You Have Enough Water
Vegetables need about one to two inches of water weekly at the height of summer. Gardens should be watered twice a week. Check the soil twice per week to see if the moisture is adequate.
Nothing will kill vegetables faster than a lack of water. Despite all the care you take when choosing your vegetables for your area, matching their hardiness to your climate and planting them to get enough sun, a lack of water can make them wither and even perish.
We all know that water supply can be unpredictable. Sometimes there's too much water and sometimes there's not enough. This is especially true if you live in areas like California, which has suffered drought conditions for several years.
To help you manage drought conditions, dry spells and plants that require more water than you may have in a given year, installing a water tank can be an ideal solution. It allows you to capture rainwater throughout the year. Using rainwater to water your garden conserves precious water resources and reduces your dependence on a water utility to keep your plants healthy. It can also save money by cutting down on your water bill. Water tanks can be installed in just a few quick and relatively easy steps.
Planting a vegetable garden is a great way to indulge your inner gardener, support green living and eat fresh and healthy. Follow these five tips for your best garden this summer.
Megan Wild is a home improvement author who loves beautifying her home with all the plants she can get her hands on. You can find her blogging about her tips and advice on her blog, Your Wild Home.