Holiday Gift Guide
Gifts Under $20 for the Baker or Cook in Your Life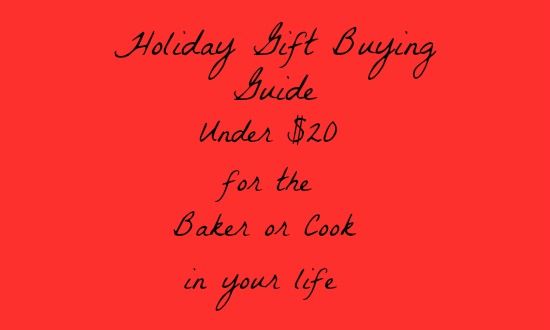 Here we are and it's November already. Where has this year gone? Is it just me or has it flown by for you also?
It's time to start thinking about gifts for Christmas.
Almost everyone has a family cook or baker in their life. Buying gifts for someone who loves to spend time in the kitchen is fun for me because I know the things that make my time in the kitchen more pleasurable.
Having the right tools can make things so much easier. Here is a list of inexpensive tools I have in my kitchen that make my time cooking and baking so much easier.
A basket filled with a couple of these items and a gourmet muffin mix is sure to put a smile on the face of anyone who loves to cook or bake.
Disclosure: Some links in the Gift Guide may contain Amazon affiliate links