Holiday Gift Guide
Pinypon Mini-Dolls for Modern Girls
Party & Review
#MommyParties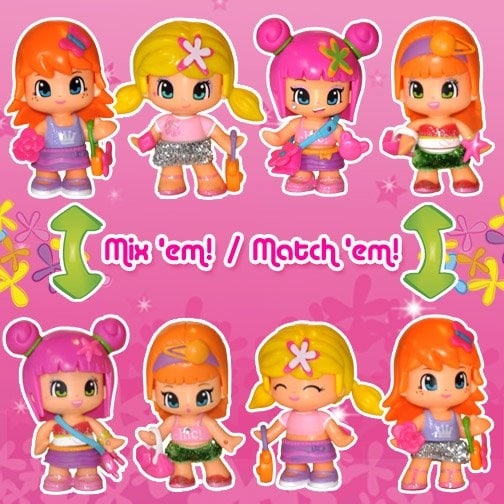 If you have a little fashionata in the family and are looking for a fun Christmas gift for a little girl 4 and older Pinypon mini dolls are perfect. I recently had the pleasure of hosting a sponsored party and had a chance to see how the grand daughters and a few friends liked the mini dolls.
The dolls have interchangeable hair, clothing, body parts and accessories. The dolls are mini and so are the parts so they are not recommended for children under the age of 4.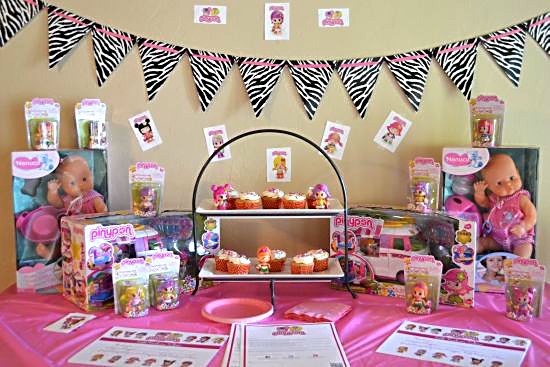 My party kit came with 12 Pinypon Dolls for the kids to play with and take home with them.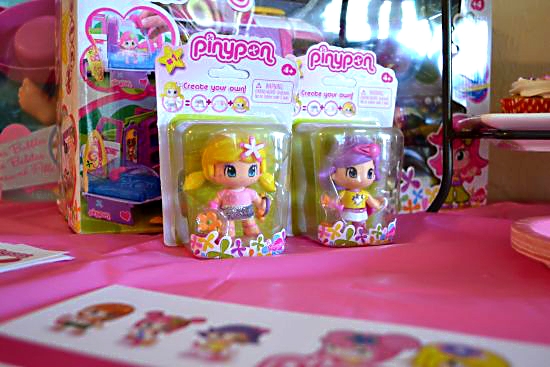 For the party I received the Pinypon Carivan and a Nenuco Baby Doll as a raffle prize for the party guest.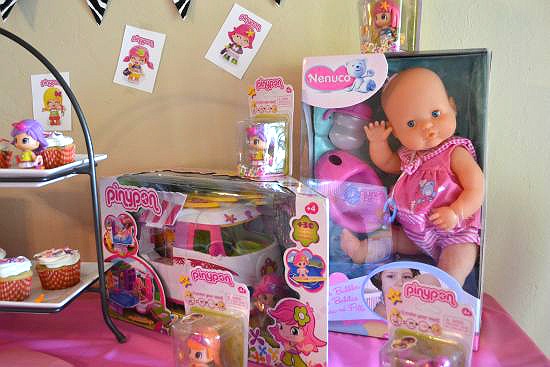 The girls loved swapping the dolls parts. There is even a Pinypon doll that wears glasses. My oldest granddaughter Hailey wears glasses so she really loved swapping her dolls face with one of the guests who had a doll that was wearing glasses.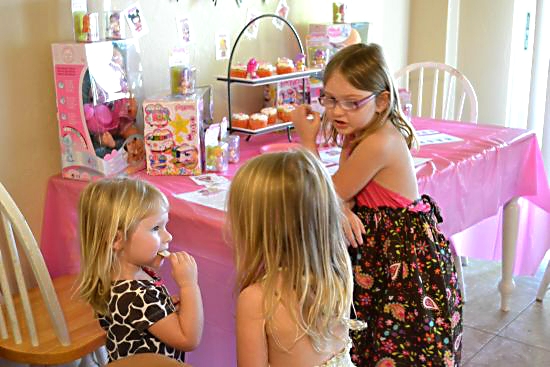 Here the girls are having a snack and chatting while we wait to get the party started.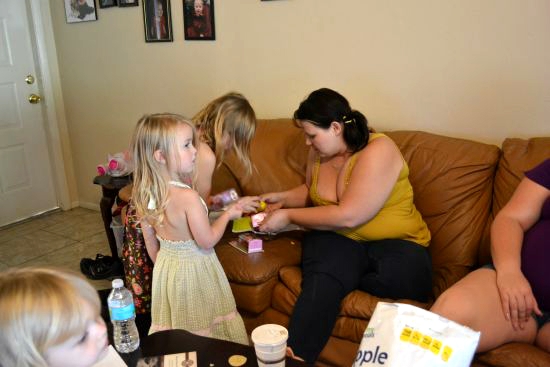 Opening the packages the dolls came in were a little more difficult than expected. They were packed in the plastic pretty tightly.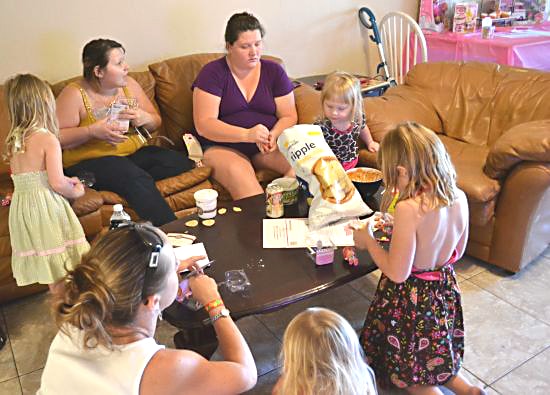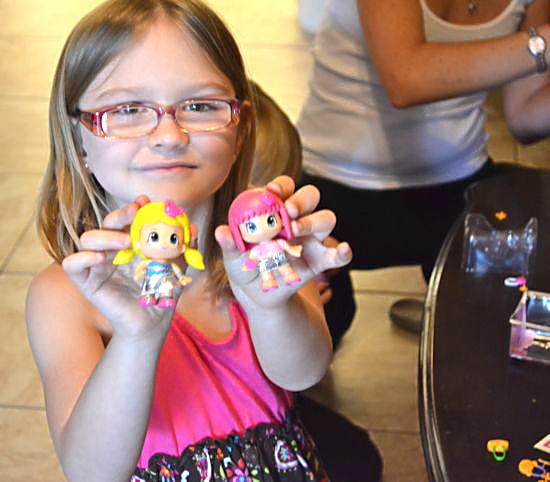 Hailey loves her two Pinypon dolls.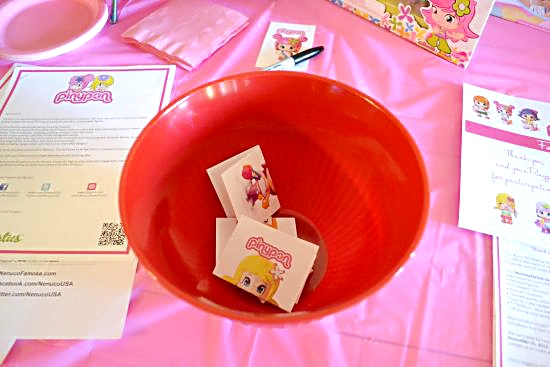 We let the kids play for a while. They traded hair, accessories and purses. Each of the girls got two dolls. There was extras since a few of my guests couldn't make it to the party. It actually worked out great this way each of the girls had two dolls and they could swap the pieces around while they played with them.
It was time to draw the winners. One winner would get the Pinypon Caravan and the other a baby doll.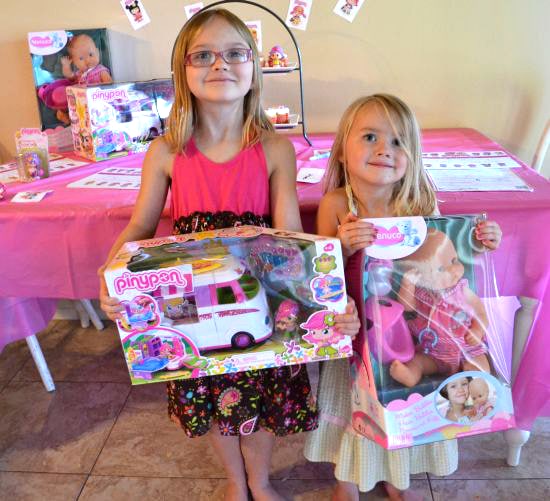 Hailey won the Pinypon Caravan and was so excited.
Emma won the baby doll and couldn't wait to play with her.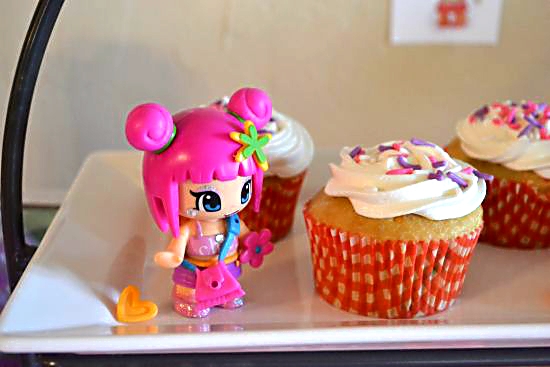 Cupcakes for dessert!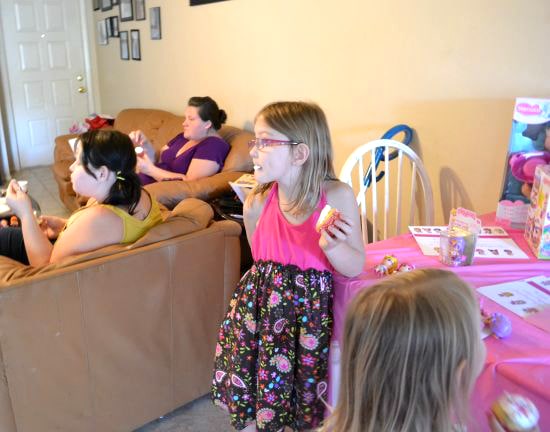 Before the party I didn't know what a Pinypon doll was. The kids really loved playing with them and my granddaughters have been playing with them every day since the party.
To me that says it all. When you have a toy that the kids have been playing with none stop that toy is a winner.
You can find out more about the Pinypon mini dolls, the caravan and all the other accessories available at the Pinypon website.
You can also connect with Pinypon on Facebook and Twitter.
Disclosure: This is a sponsored post brought to you by MommyParties and Pinypon. I received a party pack that contained the toys shown in this post to help me in my review. All opinions are my own.