Eat Smart Eat Clean On The Go
Disclosure: This Eat Smart Eat Clean On The Go post was sponsored by Eat Smart as part of an Influencer Activation for Influence Central and all opinions expressed in my post are my own.
Eating Smart and eating clean just got easier with the new Eat Smart Salad Shake Ups™. These new salads are made for people on the go who want to eat clean.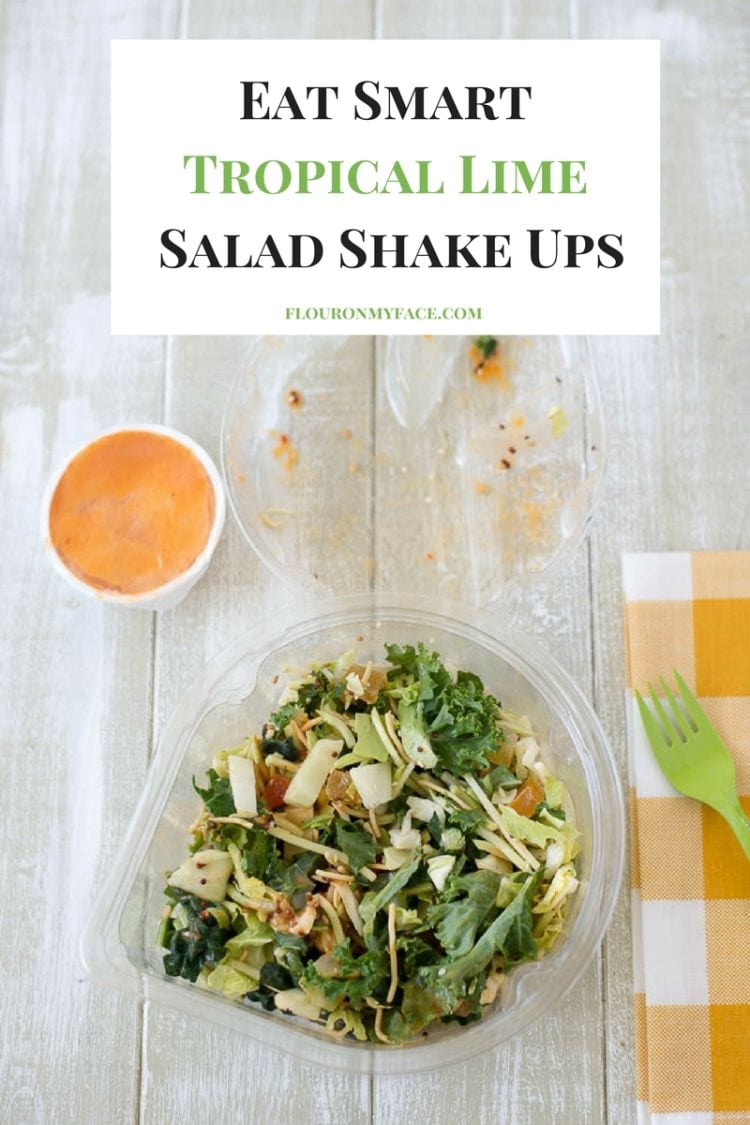 Are you eating clean or trying to eat healthier by eating clean and healthy food?
What does eating clean mean?
Eating clean is when the food you eat is wholesome real foods in their natural state just like Eat Smart salads.
Clean food is food that has been grown or farm raised meat and poultry. Clean food is unprocessed, usually un-packaged organic fresh fruits and vegetables.
Not eating clean yet? Thought clean eating was to hard to try? Well Eat Smart is on a mission to make it easy for health conscience consumers by providing a healthy salad option so you can realize your personal wellness goals.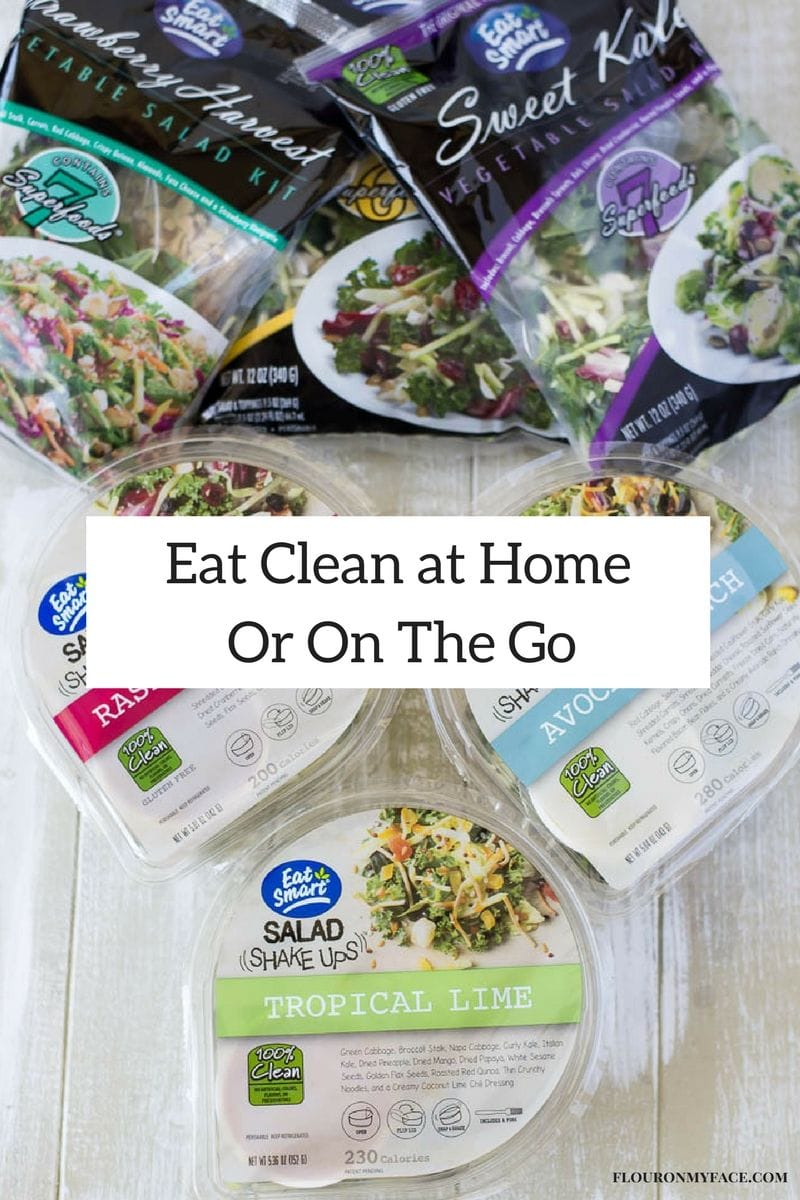 Eat Smart Salad is a convenient clean salad option
Eat Smart salads are available in the new single serving Eat Smart Salad Shake Ups™ that are perfect when you need to take your salad on the go. Salad Shake Ups are packaged in a single serving bowl with a special lockable lid so you can easily and safely shake up your salad on the go.
Each Eat Smart Salad Shake Ups™  variety comes packaged in a deep plastic bowl with a innovative lockable lid perfect for shaking your clean salad ingredients up to mix and evenly coat the clean salad ingredients with the included salad dressing.
It even comes with a fork so you don't have to worry about toting a piece of silverware from home around all day.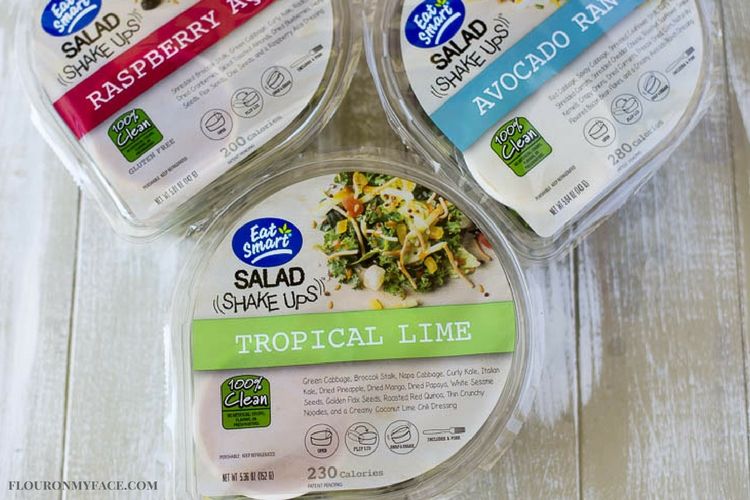 Eat Smart Super Salad Kits
Want to serve the family a clean mega salad? Pick up one of the Eat Smart Gourmet Vegetable Salad kits available in Sweet Kale, Strawberry Harvest and Sunflower Kale.
Each of these Eat Smart salads are 100% clean, have no artificial colors, flavors, or preservatives.
Eat Smart is the first salad label to commit to providing a clean salad option and are committed to making the necessary changes to being a 100% Clean Label for all their products by the end of 2018.
By the end of next year all Eat Smart products will be free from high fructose corn syrup, artificial preservatives, hydrogenated fats, along with artificial colors, flavors, and sweeteners.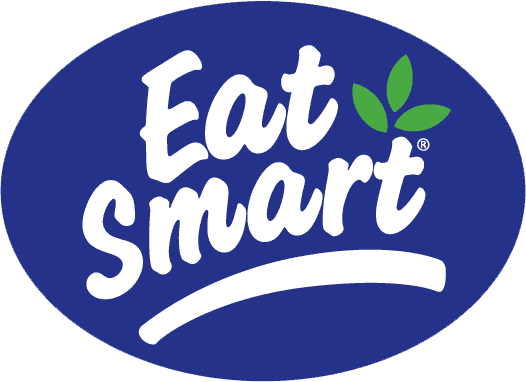 Do complicated food labels confuse you as much as they do me? Eat Smart's labels will be easy to understand and will list recognizable ingredient names that you will feel good about eating and feeding to our families.
Three of the most popular Eat Smart vegetable salad kits (mentioned above) already have a "clean label" that is easy to read and understand.
90% of Eat Smart cut vegetable products, salad blends, salad kits and the new Salad Shake Ups have a clean label. Check it out the next time you are shopping so you can see for yourself. No more wondering what a weird ingredient is. You can see by the ingredient list on the packaging exactly what ingredients are in your favorite Eat Smart salads.
Eat Smart is making it very easy to eat clean, and maintain our healthy eating goals by packing their salads full of super foods! Each of the chef inspired salad kits are packed with six or more super foods, are a convenient healthy eating option to buy and serve our busy families.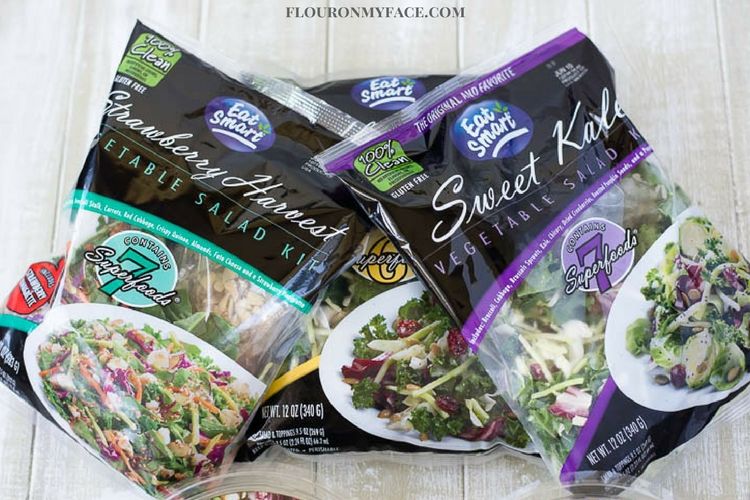 I'm eating healthier
I've made some serious changes to the way I eat in the past few years. I try to eat as healthy as possible. Sometimes that can be a little difficult.
Especially when I am going to be away from home during lunch. I love how easy it is with Eat Smart Salad Shake Ups to eat a healthy salad for lunch no matter where I will be.
With the easy to pack and serve Eat Smart Salad Shake Ups I can toss a salad in my lunch pack along with a bottle of water and not have to worry about packing the messy salad ingredients and dressing in a container that might open and spill.
I loved the Tropical Lime salad that is made of a perfect blend of nutrient rich greens, a mix of tropical dried fruits, white sesame seeds, golden flax seeds, roasted red quinoa and thin crunchy noodles.
This delicious salad is then topped with a sweet and tart creamy coconut lime chili dressing that is so good.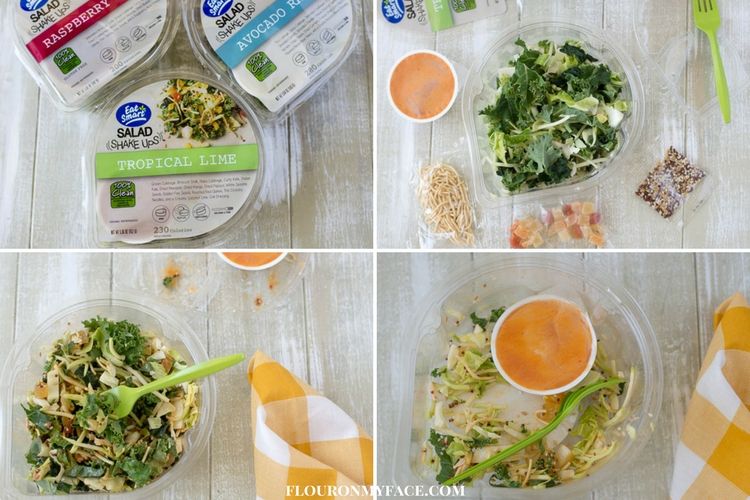 Subscribe to the Eat Smart newsletter under "Receive Exclusive Offer". Connect with Eat Smart on Facebook and Twitter 
Have you tried Eat Smart Salads? Leave a comment and tell me which Eat Smart salad mix is your favorite?