Hallmark Value Birthday Cards & Rewards Program
DIY Greeting Card Station
#ValueCards #CollectiveBias
Disclosure: I am a member of the Collective Bias®  Social Fabric® Community. This shop has been compensated as part of a social shopper amplification for Collective Bias and its advertiser. As always all opinions are my own.
Have you seen the Hallmark Value Birthday & Greeting Cards available at Walmart for .97 and .47 cents? Now you can stock up on all the pretty Hallmark birthday cards you need and store them in this easy to make DIY Greeting Card Station.
Walmart has a huge assortment of greeting cards but it is very easy to spot the Hallmark Value cards. Just look up along the top of the shelves and you will see the .97 cent and .47 cent signs hanging above the #ValueCards.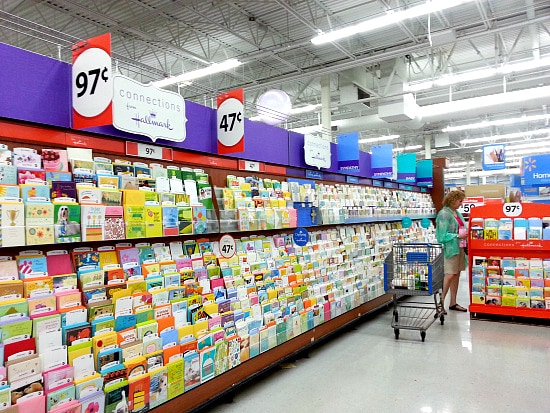 Don't think for a minute that because the price is so low that the cards are cheap looking cards either. They are beautiful quality cards made with beautiful graphics and sayings. I was so impressed that I stocked up for the entire year and more of our family and friends birthdays.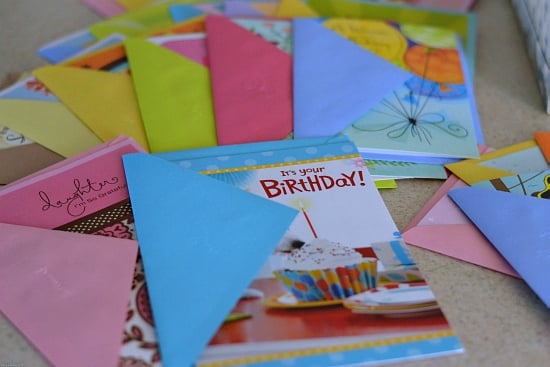 How long has it been since you received a card in the mail or even sent a birthday card through the mail to someone special? Cards can be so expensive! Now with the beautiful and high quality Hallmark Value Cards for under a buck you can send as many birthday cards as you please without breaking the bank. And you can earn rewards back with the Hallmark Rewards Program. 
For every 5 Hallmark cards you buy....... and it doesn't matter which store you buy them at you can earn rewards like gift cards, discounts, dollars off, and more from Hallmark and other reward partners. All you need to do is download the Hallmark app, scan or type in the barcode off the back of the card and the card is entered into the program. After you've added 5 cards you can claim a reward. If you don't want to mess with an app or don't have a smartphone you can just log into your account and type in the code to claim the card.
Since I stocked up on so many birthday cards I needed to find a way to store them. I made this easy DIY Greeting Card Station to hold all the cards I bought. I picked up an inexpensive photo storage box,  colorful pens and markers, birthday stickers, a scissor and washi tape so I can cute up the envelopes when it's time to celebrate a birthday. 
Place all the supplies in the box and store it out of the way in a closet until you need a birthday card. This way you keep all those cards and envelopes together with all the decorating supplies to make the envelopes special. My granddaughters are going to love it when I send them a birthday card through the mail after I decorate the envelope with stickers and washi tape.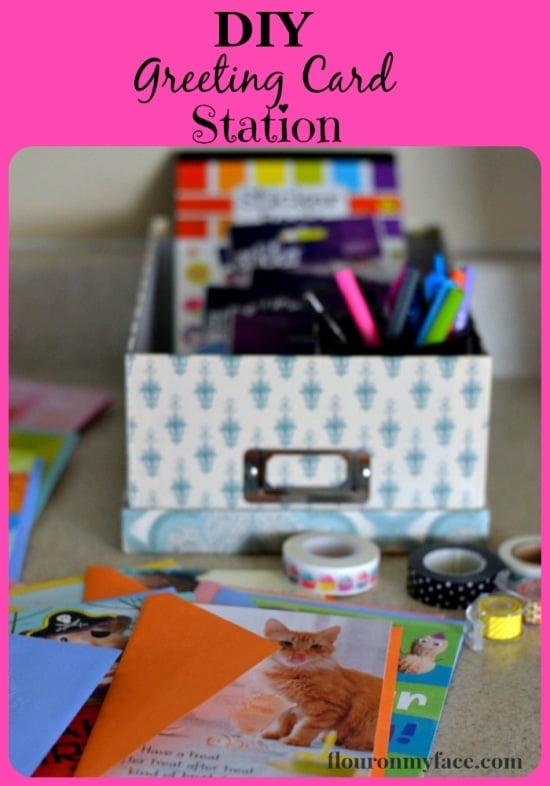 I picked out this beautiful Hallmark Value card for my daughter Megan's birthday and added some stickers to the envelope.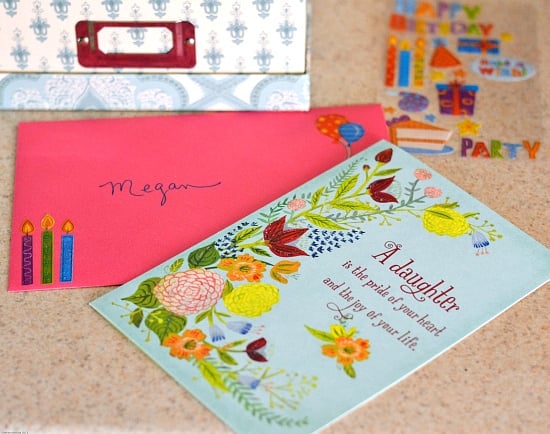 Be sure you check out the Connections from Hallmark to sign up for Hallmark Rewards, and to see great content from other bloggers.
Join in the #ValueCards conversation on Twitter!