It's almost time to celebrate the greenest and most colorful holiday of the year! Celebrate Saint Patrick's Day with 25 Festive St Patrick's Day Recipes on the luckiest day of the year.
If you're lucky you may just find a pot of gold at the end of a rainbow or maybe golden Million Dollar Fudge!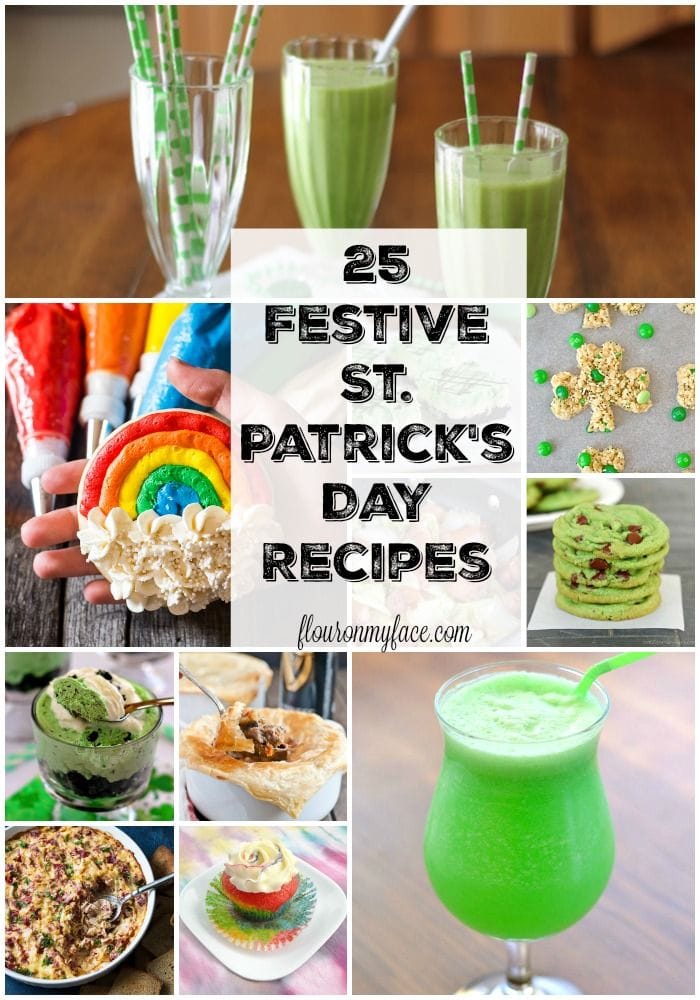 I remember when I was in school that I hated St. Patrick's Day. It seemed like I always forgot to wear something green so I was always getting pinched.
I wonder who started that mean tradition of pinching someone if they weren't wearing green on St. Patrick's Day? Probably an unhappy leprechaun.
Even though I am 12% Irish (I only found that out a few years ago when I did the (affiliate link) AncestryDNA test), I never celebrated St. Patrick's Day except for the times I did remember to wear green.
I'm not a beer drinker so I've never even had a sip of green beer.
I'd rather celebrate St. Patrick's Day with an Emerald Lady Cocktail. It tastes much better than any mug of green beer I can assure you.
Have a safe and Happy St. Patrick's Day!
25 Festive St. Patrick's Day Recipes
St. Patrick's Day Sweets & Treats:
1. Green Mint Chocolate Chip Cookies
2. No Bake Mint Oreo Cheesecake
3. Rainbow Cupcakes
4. St. Patrick's Day Rice Krispy Treats
5. Frosted Cutout Rainbow Cookies
6. Mini Irish Cream Cheesecakes
7. Bailey's Chocolate Chip No Churn Ice Cream
8. Guinness Cupcakes with Bailey's Frosting
9. Grasshopper Cheesecake Squares
10. Bailey's Irish Cream Brownies
St. Patricks Day Beverages:
11. Healthier Shamrock Shake
12. Emerald Lady Cocktail
13. Healthy Peppermint Patty Smoothie
14. Minty Green Shamrock Shake
15. Emerald Rain
Tasty Irish Cuisine:
16. Guinness Beef Pot Pie
17. Irish Soda Bread
18. Kielbasa and Cabbage Skillet
19. Shepherd's Pie
20. Corned Beef on Rye with Sauerkraut and Spicy Mustard
21. Colcannon (Traditional Irish Side Dish)
22. Reuben Waffle Fries
23. Shepherd's Pie With Sweet Potato Fries
24. Guinness Braised Brats And Broccoli
25. Reuben Dip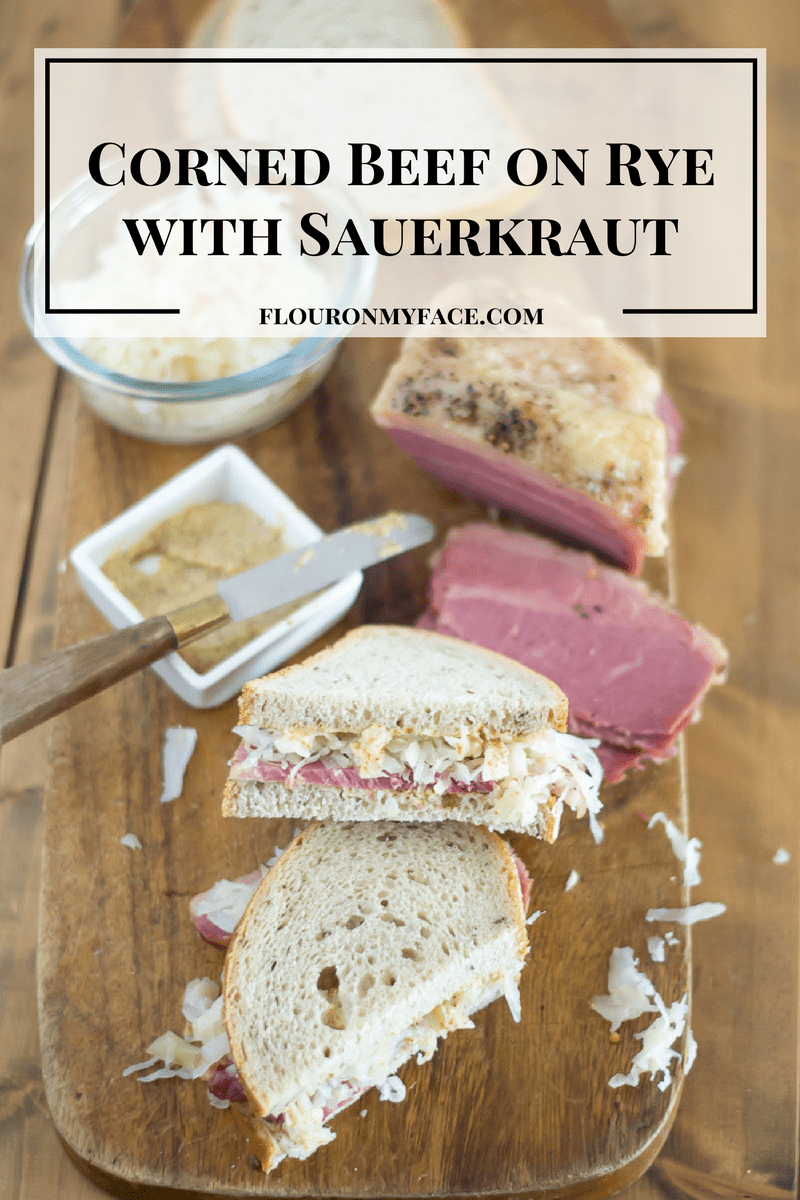 My golden Million Dollar Fudge would be fun for Saint Patrick's Day