25 Amazing Pumpkin Decorating Ideas
Halloween is on Saturday and we are planning to decorate pumpkins tomorrow. I have been looking for Pumpkin decorating and pumpkin carving ideas for weeks now.
I never can seem to settle on one fun way to decorate pumpkins. If you're like me you need a little visual help when planning out how to carve a pumpkin. Here are 25 Amazing Pumpkin Decorating Ideas.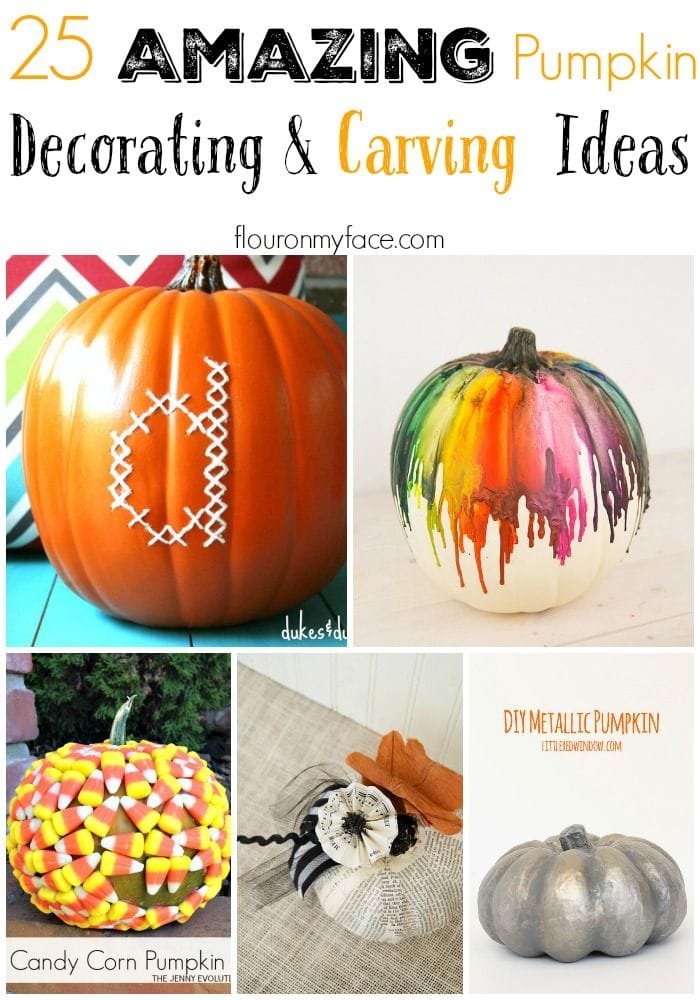 My favorite part of Halloween is heading out to the pumpkin patch with my grandchildren. It is a Halloween tradition I look forward to each year. Once we let the kids pick out their pumpkins and snap a couple of pictures we head over to my daughter Megan's house so the kids can decorate their pumpkins.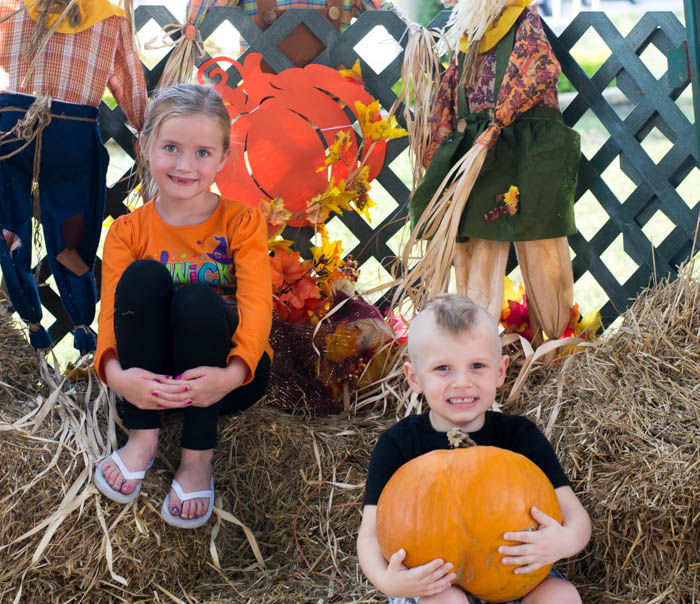 The kids have a blast and the adults like to get in on the pumpkin decorating action also. Some of these 25 Amazing Ways to Decorate a Pumpkin are perfect for the kids because they are no-carve pumpkin decorating ideas.
Some of them are gorgeous no-carve pumpkin decorating ideas perfect for adults.
25 Amazing Pumpkin Decorating Ideas
1. Melted Crayon Pumpkin
2. Spooky Metallic Pumpkin
3. Shabby Chic Pumpkin
4. Monogrammed Cross Stitch Pumpkin
5. Candy Corn Pumpkin
6. Corpse Bride Pumpkin
7. Mummy Pumpkins
8. DIY Splatter Paint Pumpkins
9. DIY Glam Pumpkins
10. DIY Gold Leaf Pumpkins
11. No Carve Panda Pumpkin
12. No Carve Nature Pumpkins
13. Constellation Pumpkins
14. DIY Marbelized Pumpkins
15. Tribal Inspired Pumpkins
16. DIY Chalkboard Pumpkins
17. Silver And White Pumpkins
18. Copper Striped Pumpkins
19. Fall Mod Podge Pumpkins
20. Carvable Gold Geometric Pumpkins
21. Easy Ombre Glitter Pumpkin
22. Kid Friendly Wax Resist Pumpkins
23. Pumpkin With Bats Flying Across
24. Black And White Glam Pumpkin
25. Chevron Pumpkins
We always save the pumpkin seeds from our pumpkin carving. Have you ever roasted pumpkin seeds? If you have then you know how hard it is to get all that sticky pumpkin pulp off the pumpkin seeds.
If you don't know the easy secret to Cleaning and Roasting Pumpkin seeds than you might be tempted to throw all those delicious fresh pumpkin seeds in the garbage.
Don't waste those perfect little gems of pumpkin delight. Head over to How to Clean and Roast Pumpkin Seeds so you can make your own fresh roasted pumpkin seeds this weekend!