What Does A Food Blogger Do When Their Internet Is Down
What does a food blogger do when their internet is down for two days?
On Monday morning while I was doing my morning work, you know checking emails, replying, doing my work in the Savvy Living Community on The Blog Frog my internet suddenly died. Poof one minute it was there the next it was gone.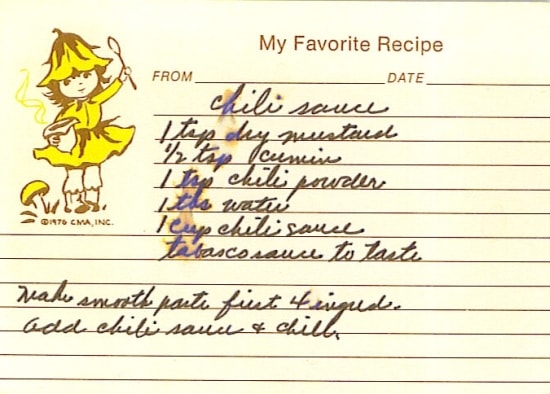 I am sure you can relate to the amount of anxiety I felt when I realized I couldn't do anything but make a phone call and be at the mercy of the cable company.
I was so excited 3 months ago when I switched from dsl to cable. I thought I was going to have faster and better internet service but so far that hasn't been the case.
So two and a half days later I am finally back online. It will probably take me a week or more to get caught up with all my work just from being without service for 2 and a half days.
You might think this food blogger would have been slinging flour and eggs around the kitchen during that time but I really didn't cook or bake much of anything.
What I did do was spend about 15 hours scanning and editing over 150 recipe cards, hand printed recipes, old vintage recipe booklets and newspaper clipped recipes from my mother in-law's recipe box.
Some of the recipes belonged to her mother, grandmother, other relatives and family friends.
When I was finally done there were 269 individual files. I came across some great recipes that will be showing up in the near future here on my blog.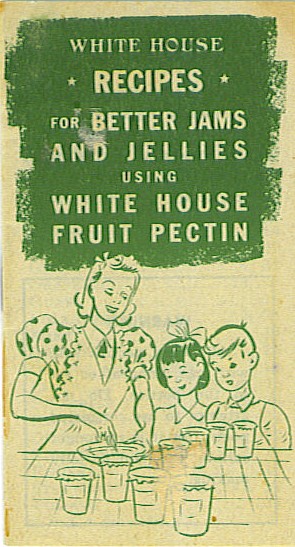 Old Fashioned Vintage Watergate Salad recipe
One of the things I have realized since starting the Vintage Recipe Project is that some recipes have withstood the test of time.
Take this old fashioned Watergate Salad recipe. This vintage dessert recipe using pistachio pudding has been around forever. I know I ate it a time or two when I was a child back in the 70's when JELLO and instant pudding recipes were all the rage.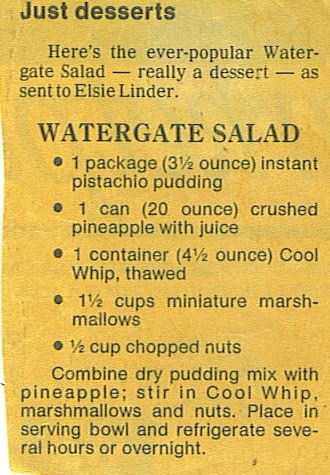 I have found recipes or slight variations of the recipes in my vintage recipe collection and my mother in laws that are still being made now as they were back in the 1950's or even earlier since I can't really date some of the oldest recipes that I have collected.