10 Tips for Growing a Healthy Butterfly Bush This Spring
One of the greatest joys of gardening is creating a habitat for the lovely creatures of your neighborhood to enjoy. Planting a butterfly bush a great way to welcome beautiful butterflies and busy honeybees into your garden — the bush provides a source of nectar and also beautifies your landscape. Here are 10 Tips for Growing a Healthy Butterfly Bush This Spring.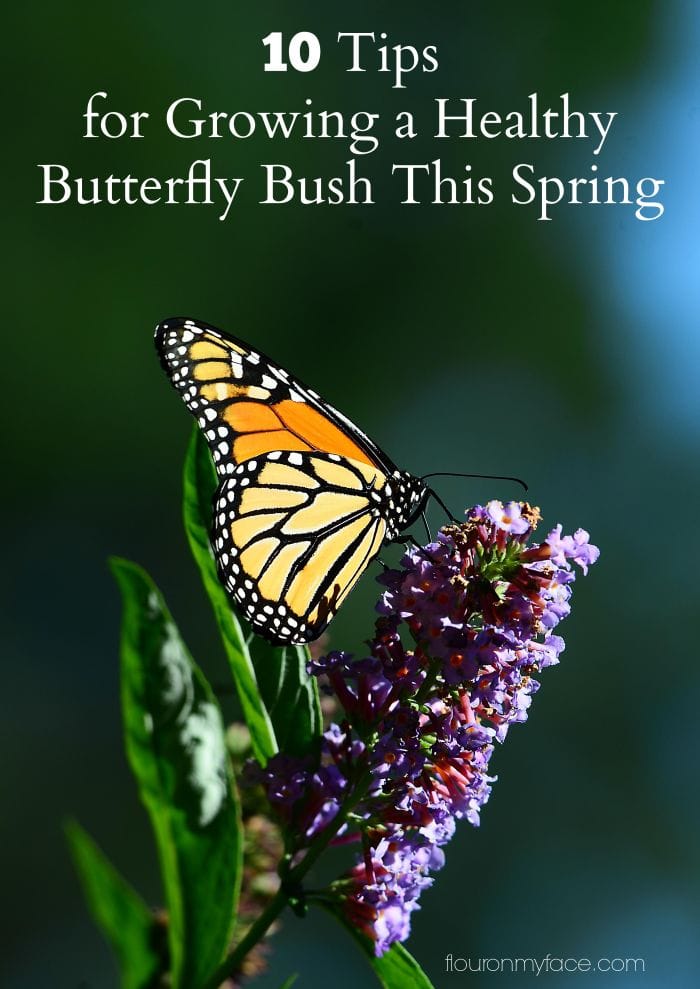 Luckily, planting a butterfly bush is one of the easier tasks for a beginning gardener to accomplish. Follow these 10 tips for planting and growing your butterfly bush, and you're sure to enjoy a busy season of nature-watching this year — and for years to come.
Tips for Growing a Healthy Butterfly Bush
Choose Your Plant Carefully.
Butterfly bushes have been bred to come in all kinds of colors and sizes. Be sure to look at lots of photos to choose a variety that will look great with your house and garden's color scheme when it's in bloom. Also, double-check the mature height and width of the plant to make sure your butterfly bush will have enough room to grow.
Choose a Sunny Spot.
Butterfly bushes do best in full sunlight, though they can tolerate some afternoon shade. Watch the spot where you'd like to place it and make note of when it's in sun and when it's in shade. A butterfly bush should get a minimum of six hours of sunlight per day.
Check Your Soil.
Once you've found a spot that gets plenty of sun, make sure the soil there is well drained. That means it shouldn't be in a low spot in your yard or anywhere puddles tend to form during heavy rains. It's also a good idea to protect the soil where you will be planting, as exposure can rob soil of moisture. Though they don't like wet feet, butterfly bushes aren't picky about the fertility of the soil, so you likely won't need to regularly add any amendments.
Check Your Planting Zone.
Butterfly bushes are hardy plants that go dormant each winter but grow back in the spring. They are hardy in USDA Zones 5 through 9, though in the coldest regions, they might die back to the ground and put up new growth when it gets warmer. If you're not sure of your zone, check a zone map before investing in a butterfly bush to be sure it will survive in your location.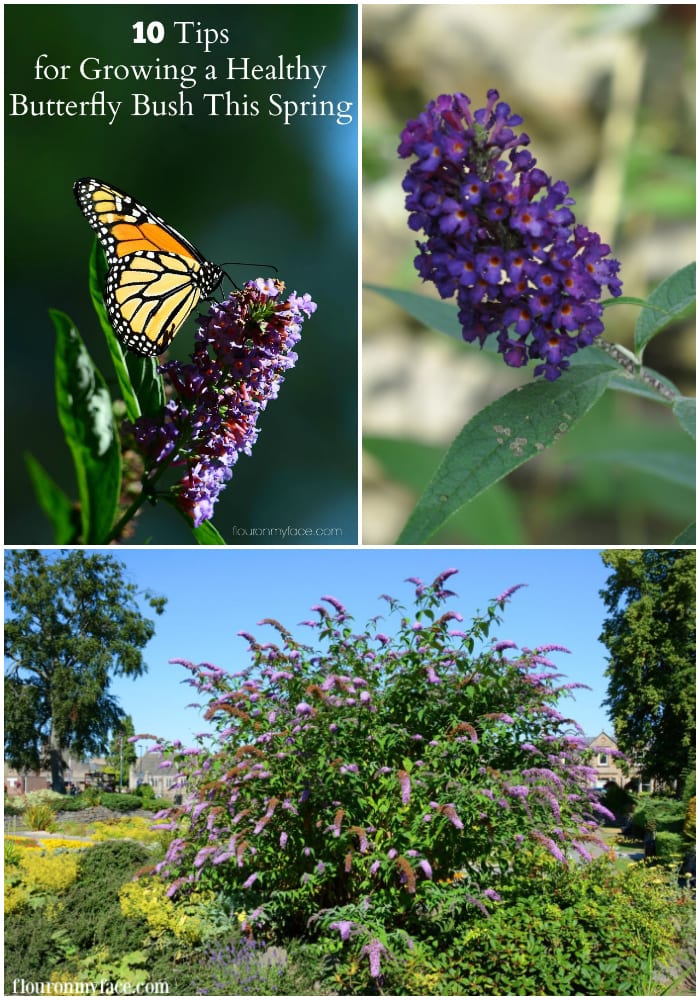 Plant in Cool Weather.
It's best to plant your butterfly bush in the spring in northern areas and the fall in the South. Choose a cloudy day so bright sunshine doesn't stress your shrub during the transplanting process. Planting a butterfly bush in the heat of the summer will reduce its odds of survival and will cut down on the number of blooms you get the first year.
Dig a Large Hole to Help Root Growth.
When planting your butterfly bush, dig the hole twice as wide and deep as the root ball of your plant, then backfill with a mixture of soil and compost until the crown of the shrub is at ground level. Once you're happy with your butterfly bush's location, fill in soil and compost around the roots, press firmly and water thoroughly.
Water Consistently the First Year.
Though butterfly bushes are worry-free plants once they're established, you should make sure they get a good, deep watering once a week during the first year in your garden. If you get regular rainfall, you can skip watering, but do irrigate them during dry spells the first year.
Remove Spent Flowers During the Summer.
Once flowers fade, it's important to clip them off your bush to prevent them from developing seeds. Butterfly bushes aren't a native species, and they can be invasive if you aren't diligent about removing seed heads. Hand-held running shears make this job easy. If that sounds like too much work, try planting the non-invasive "Blue Chip" variety.
Prune Butterfly Bushes Twice a Year.
If you expect snow in the winter, prune your butterfly bush back to about four feet in height each November. This will help avoid branches being broken by the weight of snow and ice. It's also a good idea to cut away any dead branches and shape the bush to your liking in June, once the butterfly bush has broken dormancy.
Consider Other Butterfly-Friendly Companion Plants.
Though butterflies love the nectar offered by a butterfly bush, they also need other plants for complete nutrition. For a well-rounded butterfly garden, try adding milkweed, goldenrod, asters, bee balm and mint to attract even more species to your garden to enjoy.
Once your butterfly bush is established and blooming, pretty butterflies and even hummingbirds will find their way to your garden for a sip of nectar. You'll also enjoy the sweet aroma and bright colors of the blooms, so be sure to add some comfortable seating in a shady spot where you'll be able to watch all the tiny visitors flitting around your new butterfly bush.
Megan Wild has fond memories of tending to her mother's butterfly bush at her childhood home. Since then, she has become a novice gardener and likes dreaming up designs on her blog, Your Wild Home.