Kraft Recipe Makers Skillet Recipe
 Tex-Mex Chicken Fajita
Disclosure: This is a sponsored post on behalf of Collective Bias and #kraftrecipemakers
I am always on the lookout for delicious fast family meals like this Tex-Mex Chicken Fajita recipe to make for my family. Now that school has started for my daughter and my granddaughter has started pre-k I am on the lookout for easy recipes that I can get on the table fast now that we need to get back on a nightly schedule for the kids.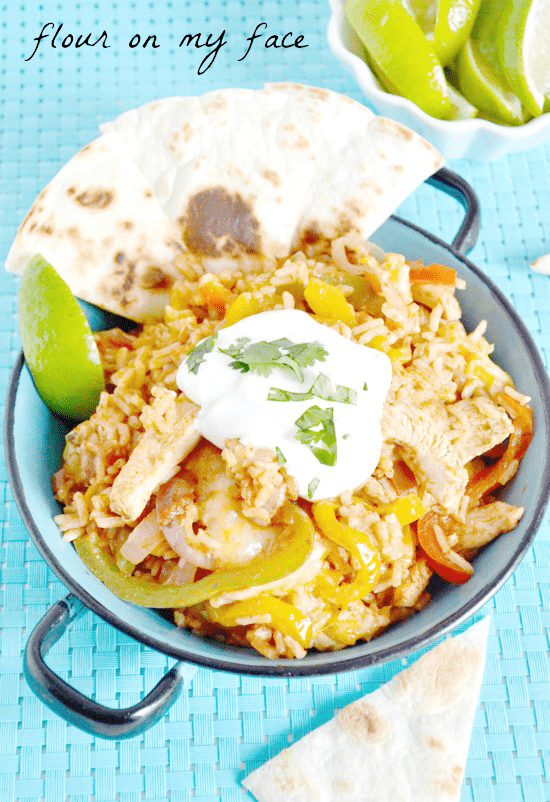 While I was out shopping at Walmart for the last bit of school clothes and school supplies on our list I picked up a box of Kraft Recipe Makers.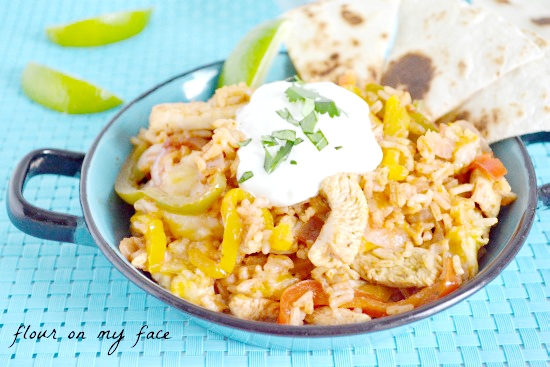 What are Kraft Recipe Makers?
Each Kraft Recipe Makers are meal kits that come with two savory sauces and a recipe. You add the fresh ingredients and serve your family a delicious family meal. Kraft Recipe Makers come in three different types of meals. Skillet, Crock Pot and Oven meals.
I couldn't wait to try the Tex-Mex Chicken Fajita Recipe Makers. We eat a lot of chicken at my house so I am always on the lookout for new chicken recipes.
 How to make Recipe Makers Tex-Mex Chicken Fajita
To make the Kraft Recipe Makers Tex-Mex Chicken Fajita meal you will need a Kraft Recipe Makers Tex-Mex Chicken Fajita meal kit,  some boneless chicken breasts, a red onion, a green pepper or a combination of red, yellow and green pepper strips as I have used,  1 ½ cups instant rice, and a cup of water. Sour cream, lime wedges and cilantro are optional.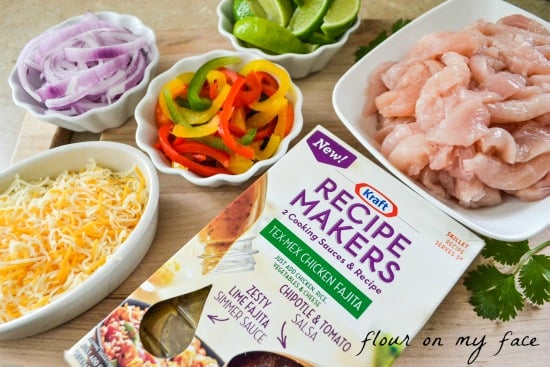 Slice the chicken into thin bite size strips. Slice the  peppers and onion into thin strips. To make the Tex-Mex Chicken Fajita recipe even quicker you can buy the onion and pepper already cut into strips in the frozen vegetable section of most grocery stores.. I picked up the fresh green pepper while I was shopping but then when I got home I remembered that I had a large bag filled with green, red and yellow pepper strips in the freezer so I used them instead.
Cooking Tips to cut down on meal prep time.
Whenever I have a recipe that calls for pepper strips I like to buy extra and slice them up and put them in the freezer. It really cuts out a lot of the prep time when you have the sliced peppers already on hand. You can do the same with onions. When you are ready to cook  with them simply rinse them off under cold water to thaw them and blot them dry with a paper towel.
Put the chicken strips into a skillet and pour in half the Zesty Lime Fajita Simmer Sauce over the chicken and stir.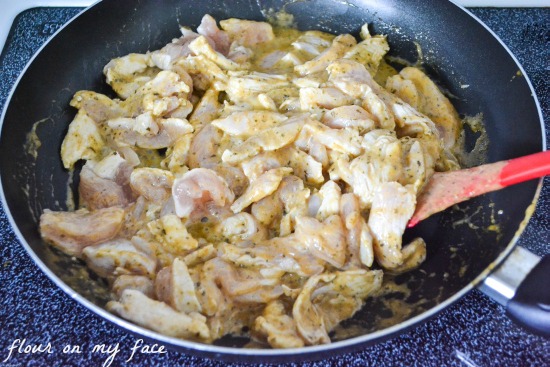 Cook the chicken until cooked through and fork tender.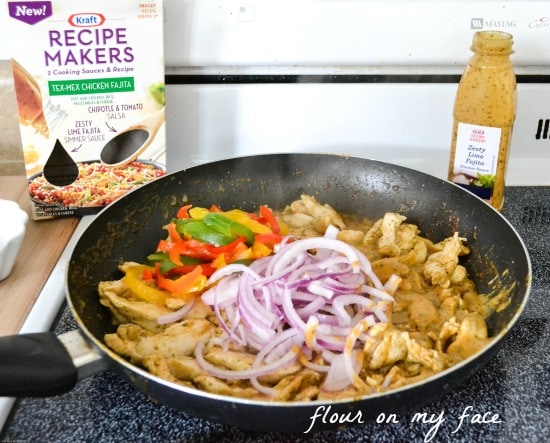 Add the onion and pepper strips and the remaining Zesty Lime Simmer Sauce to the skillet.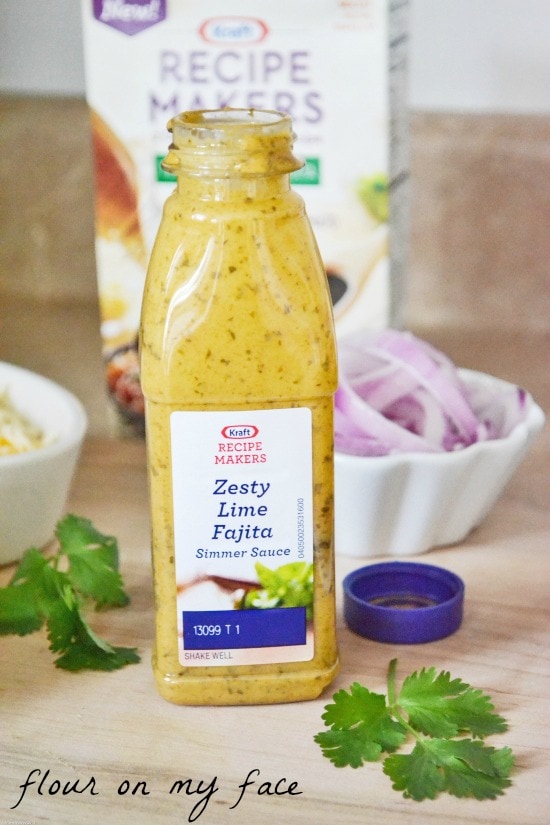 Cook until the vegetables are crisp-tender, about 2-4 minutes.
I wish you could smell how good this recipe  smells while it is cooking. I loved the flavor and aroma of the Zesty Lime Simmer Sauce!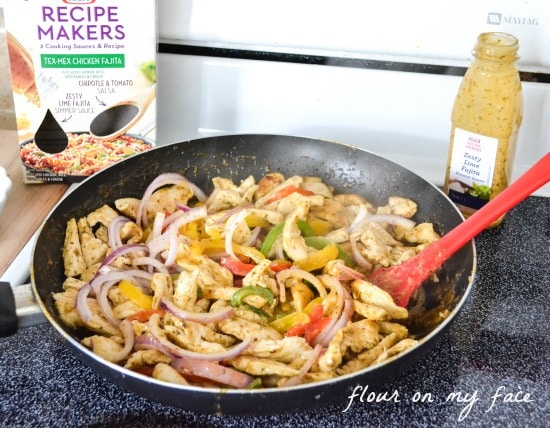 Add the rice and water. Bring to a boil. Stir in the package of Salsa sauce.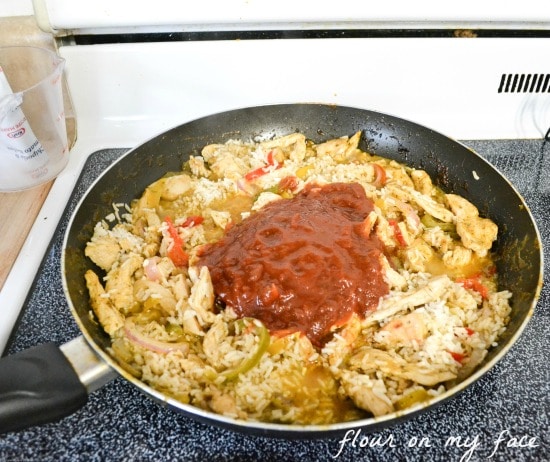 Add the Kraft Mexican Style Four Blend cheese to the top, remove from the heat and cover. Let stand five minutes or until the cheese is melted.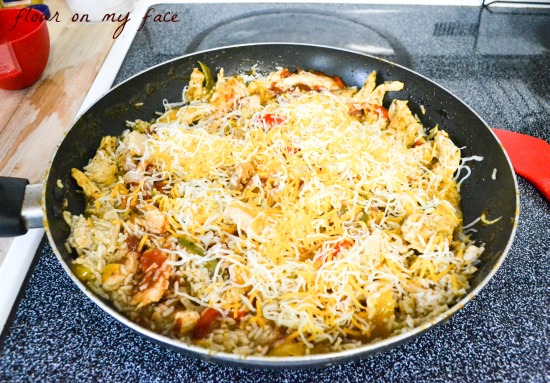 Serve with warmed tortillas or crisp them up in a skillet and cut them into triangles as I did. Top with a dollop of sour cream, a sprinkle of fresh cilantro and a lime wedge.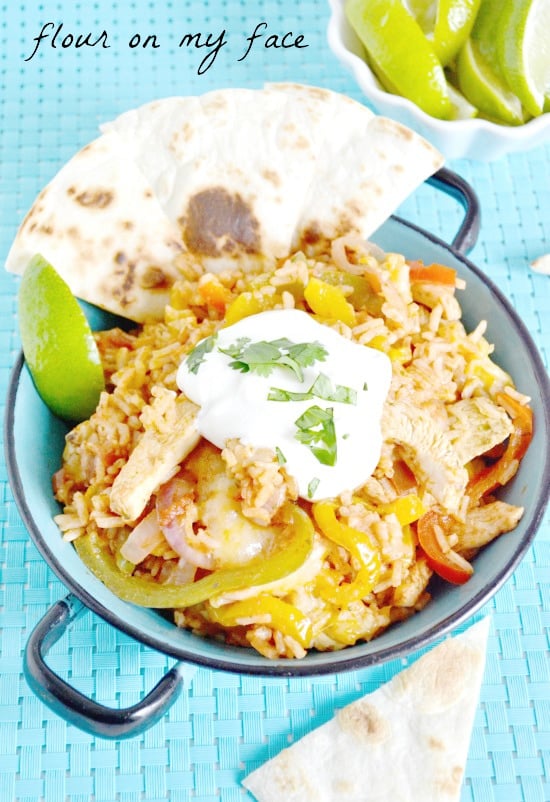 The family loved the Tex-Mex Chicken Fajita meal. I can't wait to try some of the other flavors.