Description
10 Easy No Bake Pie Recipes
A must have easy dessert recipe eBook packed full of easy pie recipes that take the classic pudding pie to a new level. Amaze family and friends when you serve one of these pies at your next family gathering or backyard party.
No bake dessert pies are easy to make and taste delicious. Each recipe is made with simple ingredients you can find at the grocery store.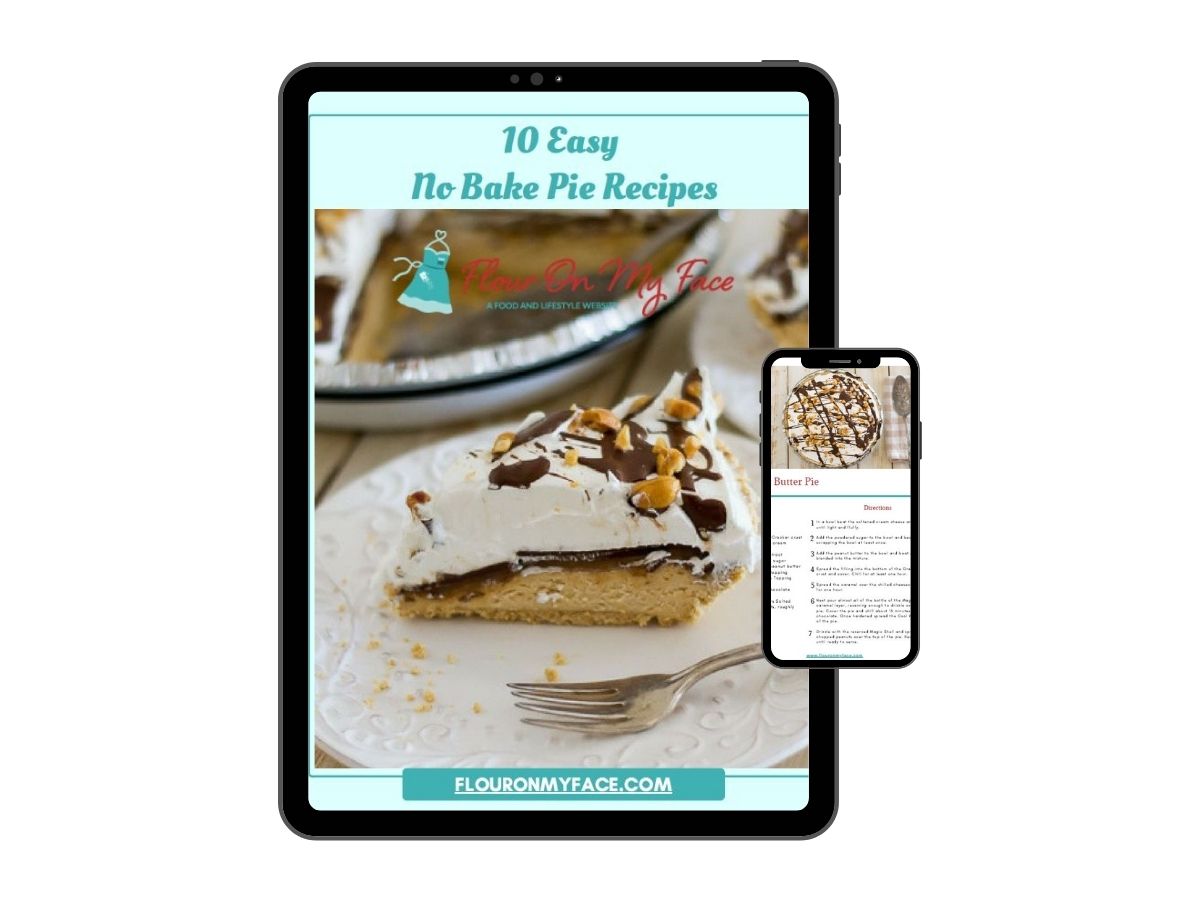 Download and save the eBook to any of your devices and you'll have the recipes at your fingertips while you're shopping.
Or print out the full color eBook and save it in your recipe binder.
Always have the perfect dessert recipes on hand to make them year after year. No Bake pies are the perfect spring and summer time desserts that you can whip up and never have to turn the oven on and heat up the house.
About the eBook
16 page eBook with a full color photo of each finished recipe.
The recipe ingredients list are simple ingredients that are easy to find at your favorite grocery store or retail shop and step by step directions to make it.
Sample Recipes
Peanut Butter Caramel Cheesecake Pie: On the cover is this multi layer fluffy peanut butter cheese cake, caramel and chocolate pie.
Banana Split Pie: Everything you love in a classic banana split.
Blueberry Cheesecake Pie: Fresh blueberry flavored cheese cake filling topped with homemade blueberry sauce.
Strawberry Pudding Pie: Creamy strawberry pudding filling with fresh strawberries through out.